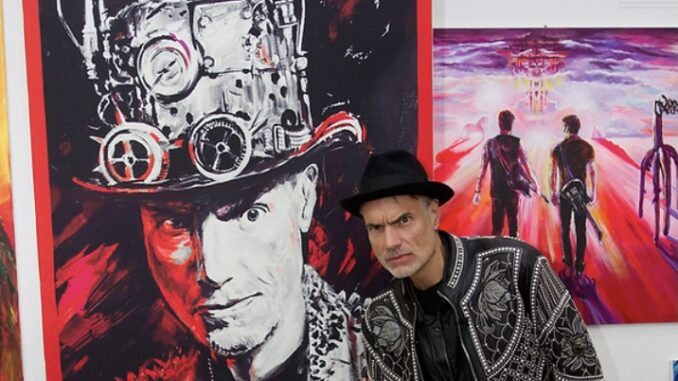 John "SohoJohnny" Pasquale from Peprealestate.com showed up to artist TATY's "Portrait of Freedom" Art Exhibit on October 14, 2023 wearing a bedazzled designer leather jacket, spiked shoes and his always unusual chapeau. The artist's debut exhibit took place on the cobblestone streets with the Bohemian vibe of the Soho district in NYC in an exclusive Pep Real Estate owned Wooster Street property.

"Portrait of Freedom" was conceived to benefit and raise awareness for the victims of the war in Ukraine. The walls were filled with portraits of rockstars, celebrities, family, friends, sports figures, and even SohoJohnny himself. His image shared the walls with Jim Morrison, Bob Marley, Jimi Hendrix, Adam Ant, Freddie Mercury, and many others. Along with celebrities there were paintings of SohoJohnny's inner circle, Billy Hess, Errol Rappaport, Lorraine Cancro, and others. There was also a special presentation given by TATY to anchor woman, correspondent and best-selling author Rita Cosby and her producer husband Tomaczek Bednarek, a portrait of the two together.


Those who also celebrated TATY's vision were actress, singer, producer Quinn Lemly, best-selling author, TV presenter and musician UK's John Robb, Show host Mickey Burns from Profiles with Mickey Burns, studio 54 PR icon Queen of the Night, Black Tie Magazine, Louder Than War Magazine, Splash Magazine, Rock NYC, Lisa White from the Mayor's office, Global Biz Magazine, Entertainer King Melvin Brown, and good will ambassador Errol Rappaport just to mention a few.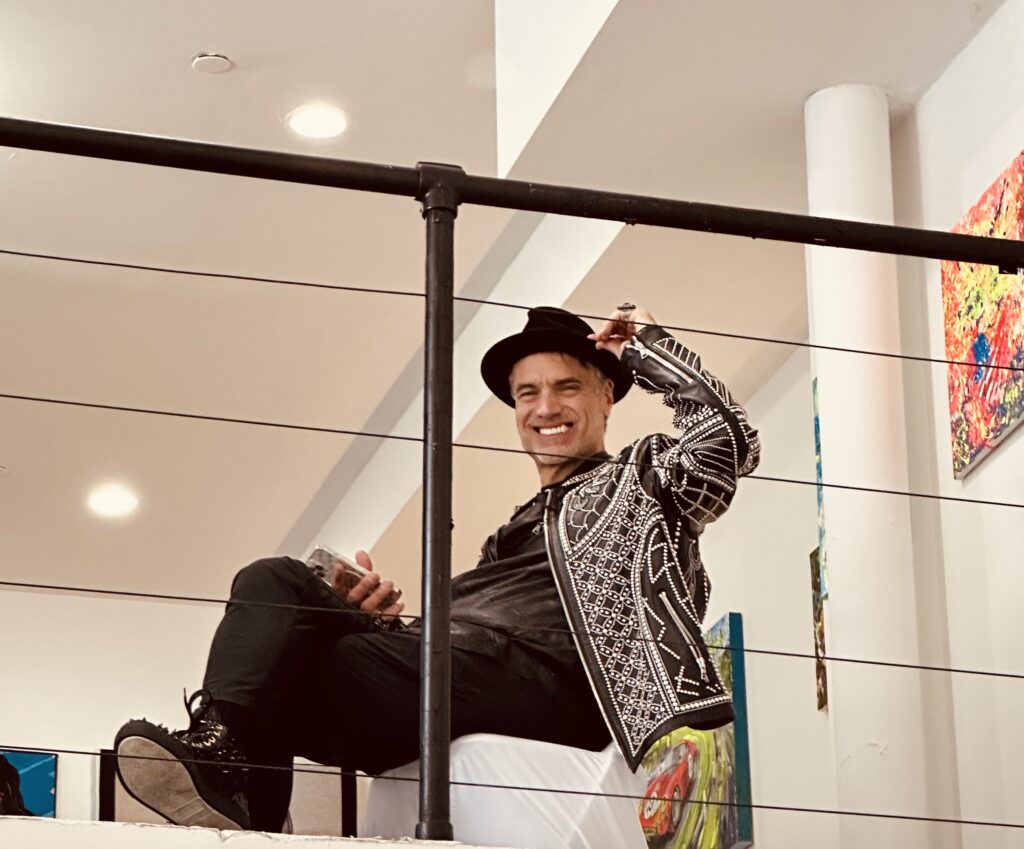 TATY is an American/Ukrainian artist who is the owner of TatyDesignStudioInc. She was a portrait painter in Vienna, Austria, Milan, Florence, and New York City. she has created art for brands, including Dior, Ann Taylor, Nordstrom, Ralph Lauren, Neiman Marcus, and others. TATY connects with the soul of her object and becomes them, so from the canvas it is projected to the to the soul or spirit of the person she's painting.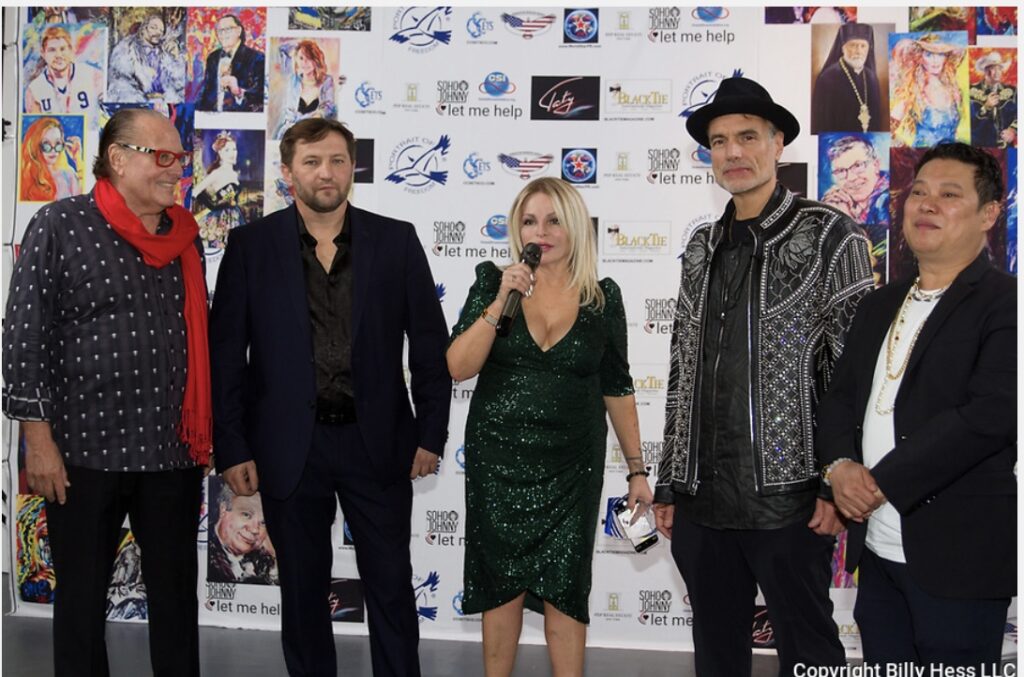 Much like her, SohoJohnny gives from the heart with his philanthropy work, and his entertainment enterprises. He is the owner of Tribeca and Soho Record labels, and the founder of Let Me Help, Inc, a foundation created after the passing of his mother from Covid. Aside from that he is an actor, entertainer and in the name of philanthropy has created, and produced some of the biggest benefits both live in the US and virtually internationally. His projects have welcomed artists and icons, such as Sir Patrick Stewart, Julian Lennon, Joey Belladonna, Stephen Perkins, Leland Sklar, Kenny Aronoff, Randy Edelman, Felipe Rose, Sharon and Ozzy Osbourne, Jeff Goldblum, and many others….
The official website for SohoJohnny may be found at https://www.sohojohnny.com

Photo Credits: Billy Hess