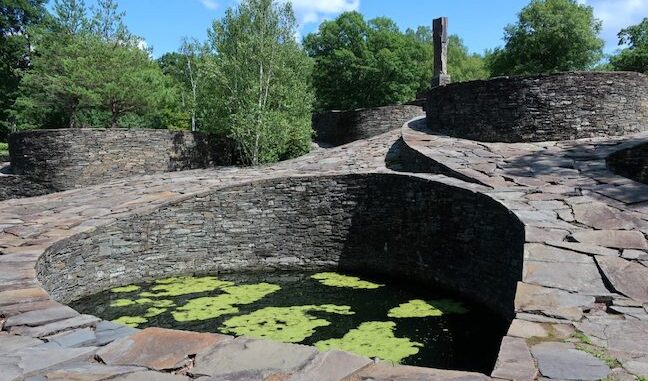 You've been to the Louvre, the Statue of Liberty, Big Ben, and the Spanish Steps. You've checked off the world's most iconic landmarks from your travel bucket list, collecting postcard-perfect memories and passport stamps along the way. You're still craving more, but don't know what that would look like.
As a seasoned traveler who's been to over 95 countries in the past 5 decades, I can say with confidence that there's lots more to do. You've barely scratched the surface! It's time to take a different kind of journey—one that leads you off the beaten path, away from the well-trodden paths and hot-spots, where opportunities for much deeper and authentic experiences await.
Exploring lesser-known places and hidden gems can not only create unforgettable memories; it can expose you to how locals live and allow you to interact with them—opening your mind and imagination and leading to immense personal growth. It will alter your perspective, and might even alter your life. It certainly altered mine.
Here are five tips to help you unearth these hidden gems and off-the-beaten-path spots on your next adventure, wherever that might be.
Embrace Public Transport to Learn about Locals and Discover Far Corners of Cities
Public transportation can be more than just a means to get from point A to B. For me, riding a rickety tram in Lisbon, a commuter ferry in Sydney, or a crammed subway in Tokyo is an expedition into the daily life of locals. When I was on the subway in Seoul, South Korea, a dozen years ago, I could see the future. Everyone used their phones for everything—to pay the fare, read the newspaper or watch the morning news. I didn't see a single item of printed material.
Instead of always having a specific destination in mind, I often ride the subway to a random station or hop on a bus without knowing where it's headed. When something captures my attention, a mural, café, unusual building or a park, I hop off and explore. If you "get lost" you'll find neighborhoods untouched by tourism, local markets buzzing with activity, and the authentic rhythms of a place.
Delve into English-Language Publications for Local Happenings
It sounds counterintuitive to search for local experiences in English-language publications when that's not the primary language. But weeklies or magazines tailored to expats and international visitors often highlight cultural events, markets, and local festivals that are not listed in established travel guides. From pop-up art shows to neighborhood block parties, you can find events that even some locals might be unaware of. And, of course, Google Translate and other translation programs can help you read local publications in other languages.
Turn to Social Media, but Seek Out the Locals
With only a few taps, platforms like Facebook and Instagram offer insights into local festivals, restaurants, and gorgeous views. I vividly recall stumbling upon a post showing a secluded waterfall in Bali, surrounded by thick green foliage. I hadn't seen this pristine gem anywhere else. On another occasion, I was stopped by a vibrant post with luscious photos of a tucked-away café in Agios Nikolaos in Crete. Not only was the fish fresh, delicious and affordable, but the Greek chatter and laughter added to the charm.
But there is a potential problem. If you're reading the feeds of friends, you're not seeing what the natives are posting. It's better to look for locals who have the inside scoop on their home turf's best spots.
Try to find local influencers or bloggers. Their content is rich with insider knowledge, as their audience is intended for fellow locals. Sending a friendly message or commenting on their posts can open doors to personalized recommendations. I love street art and murals. Wherever I travel, I try to find a local expert who can direct me to streets filled with art far off the usual tourist routes. If you're a sports enthusiast, find a local sports blogger. They'll know about local games and tournaments, maybe even a pickup game where you can join in.
If You Have a Car, Just Get Lost
There's a liberating feeling attached to driving without a destination. Roads meander, landscapes change, and before you know it, you've found something wonderful.
This kind of exploration is especially fulfilling in the countryside or along coastlines. On too many occasions to list, I've discovered a secluded beach, a picturesque village, or a panoramic viewpoint absent from guidebooks. And I didn't have to dodge other tourists to shoot spectacular photos.
Keep alert for signs directing you to a local attraction. Driving aimlessly on Vancouver Island, I noticed signs pointing up a narrow road directing passersby to a "local woodworker." A little further up, there was a sign for "pottery." Then another woodworker. I'd stumbled onto a community of craftspeople and spent a full afternoon looking at crafts and speaking with the artists.
As the saying goes, "It's about the journey, not the destination." Sometimes, the most memorable moments come from unexpected detours.
Dine at Restaurants with Communal Tables
When traveling, I want my meals to be an experience only available in that place. I look for restaurants featuring local foods and great atmosphere. But eating out can be more than that. It can be an opportunity to interact with locals.
With a little online searching, you can often locate restaurants that have communal tables. Yelp even has a category of "communal tables."
Once you're seated, strike up a conversation with people sitting near you. It doesn't have to be anything dramatic. Inquire about what they're eating. Ask if they're local. Then, to get meaningful conversation going, ask for suggestions of their favorite places to walk, shop, or hear music. You'll receive recommendations that might lead you to events and parts of the city you hadn't considered. Such spontaneous interactions add a layer of depth to your journey, transforming an ordinary meal into a memorable experience.
There's undeniable magic in veering off conventional paths. By immersing yourself in local cultures, being open to spontaneity, and seeking authentic experiences, you will enrich your travels. Every city, town, or village is a mosaic of stories. You just need to go out and find them.
ABOUT THE AUTHOR
Karen Gershowitz has been traveling solo since age seventeen, when she flew to Europe and didn't return to the US for three years. In her career as a marketing strategist and researcher she traveled the world conducting thousands of meetings, focus groups and interviews. When traveling for pleasure, those same skills helped her to draw out people's stories. She learned about their lives, as well as local customs and fashions and what makes them laugh. Her first book of travel stories, Travel Mania, explores the confluence of travel and life events and how travel has changed her beliefs and life direction. Wanderlust continues those stories, addressing issues readers have asked to hear more about—memorable food, people, and places she experienced in her travels. She hopes these stories tickle the travel bug in readers and set them off on their own adventures. Karen lives in New York City.
Photos: Courtesy of Karen Gershowitz