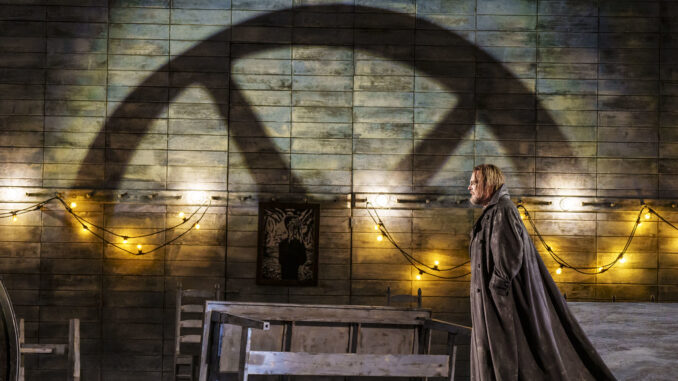 The 2023/24 Lyric Opera Season has set sail and docked with Wagner's haunting masterpiece The Flying Dutchman, running September 23 to October 7, 2023. A ghostly tale of love, obsession and redemption, this story follows a cursed sailor and the obsessed woman who falls under his spell.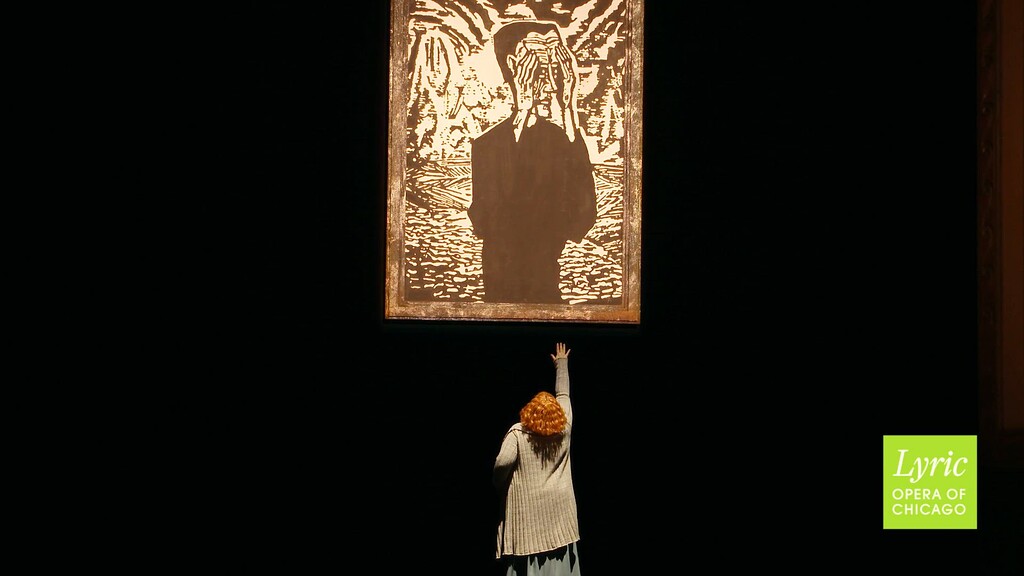 Today, more than 175 years since its premiere, and not seen at the Lyric in over 20 years, The Flying Dutchman continues to thrill. Taken from a famous Dutch legend, the opera's title character is a mysterious sea captain who is cursed to wander the earth. He is able to come ashore only once every seven years, searching for a woman who will be faithful to him. Arriving at a small seaside village, he encounters Daland, a fellow seaman. Daland has a daughter, Senta, who believes she can be the right woman for the Dutchman. When Daland introduces the Dutchman to Senta as a prospective bridegroom, their fateful meeting propels the story to a powerful, heart stopping conclusion.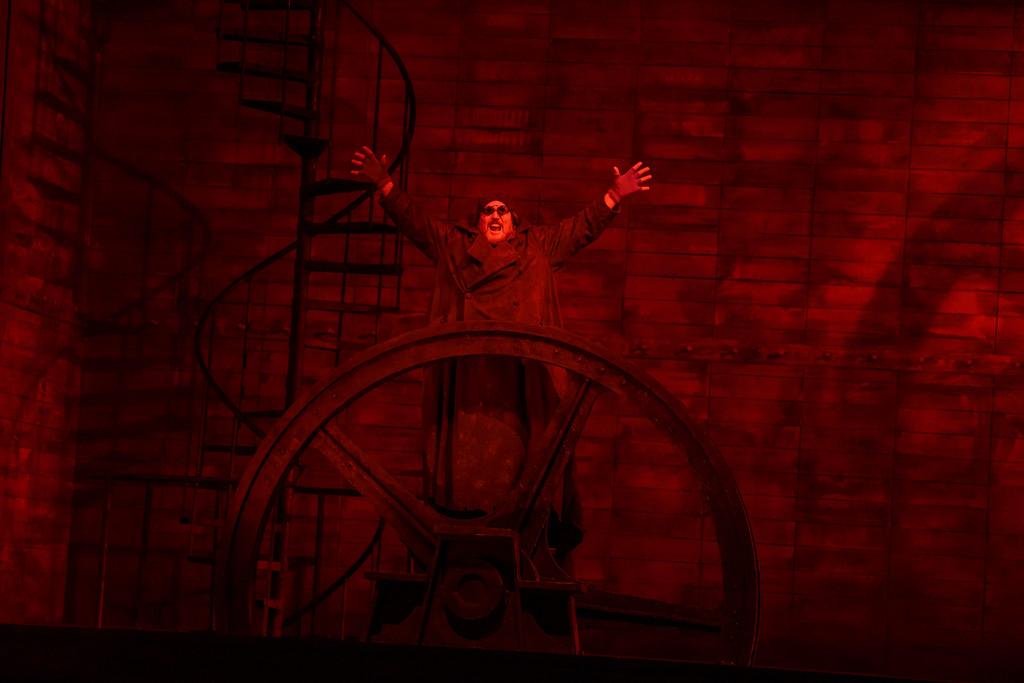 The star-studded cast is as follows: Bass baritone Tomasz Konieczny and soprano Tamara Wilson give entrancing portrayals as the Dutchman and Senta. Renowned bass Mika Kares as Senta's father, Daland, tenor Robert Watson as Erik, mezzo soprano Melody Wilson as Mary and Ryan Capozzo as the Steersman.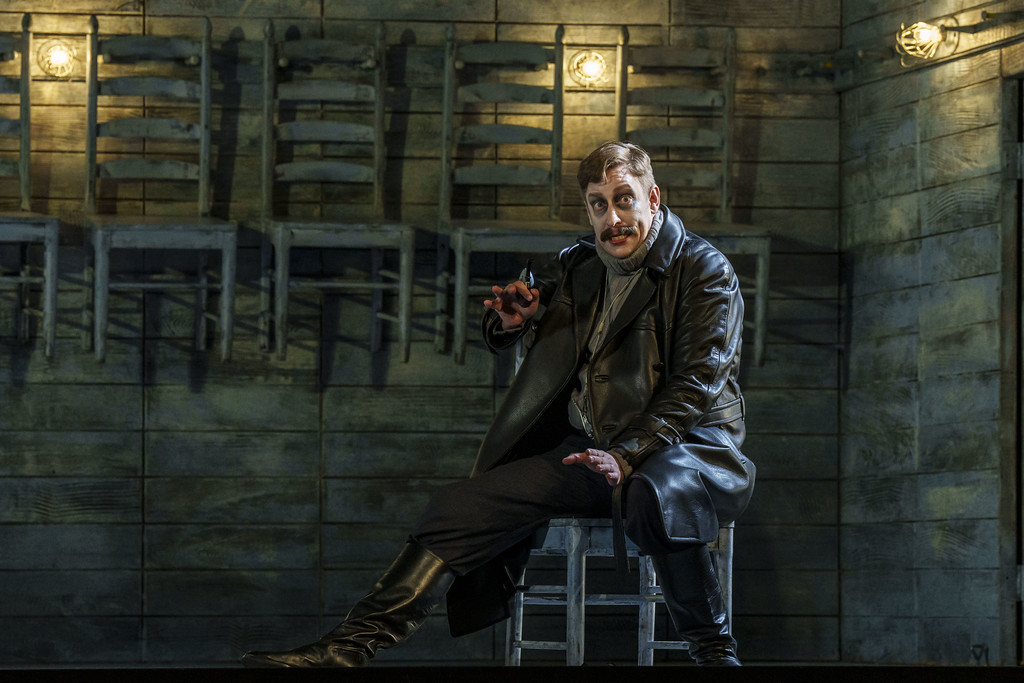 The Flying Dutchman is unlike anything else I have ever seen at the Lyric Opera. Let us start with the extremely talented cast of performers, who are all equally believable as their characters. Besides the famous main stars, we must not leave out the exceptional supporting ensemble, the Lyric Opera Chorus, without whom, there would not be The Flying Dutchman opera at all. The over 160 musical and dramatic artists also include the always magnificent Lyric Opera Orchestra, lead by music director Enrique Maza. The powerful music and orchestration is its own star in this grand operatic adventure.
This particular opera is created and put together on such a grand scale, brought to life by extremely authentic set designs, amazing costumes by Allen Moyer, and dramatic, spooky lighting, all come together to create an impressive, haunting, grand scale theatrical production. The mastermind behind all of this is director Christopher Alden, whose creative imagination helps to produce an illusion of battling raging waters and storms, the inside of a ship out at sea, a factory worker's room and much more. One simple, yet highly versatile set design is utilized for all three acts in believable ways. The overall set is majestic and contemporary, while also remaining faithful to the authenticity of the 19th century opera time period and location.
The performers for The Flying Dutchman could not have been more perfectly cast. Konieczny's haunting interpretation as The Dutchman is chilling and effective with yearning over the wish for a hopefully ending to his never-ending curse. Wilson as Senta is passionate with her booming soprano vocal performance that showcases her obsession and love for the Dutchman. It is also highly enjoyable to watch Watson, the amazing tenor as Senta's father, Daland, who offers several comical bits in the opera. This opera is mainly one, long, three act production, which was Wagner's original intention. In addition, we cannot forget the exceptional opera chorus and orchestra, which kept the soul and heart of the entire production together, seamless from beginning to end.
The Flying Dutchman is only running from September 23 to October 7, 2023. Hop on board the next flying ship to The Lyric Opera to see an exceptional rendition of a classic opera!
Photos: Todd Rosenburg
For information and to purchase tickets, please visit the Lyric website or call 312-827-5600.