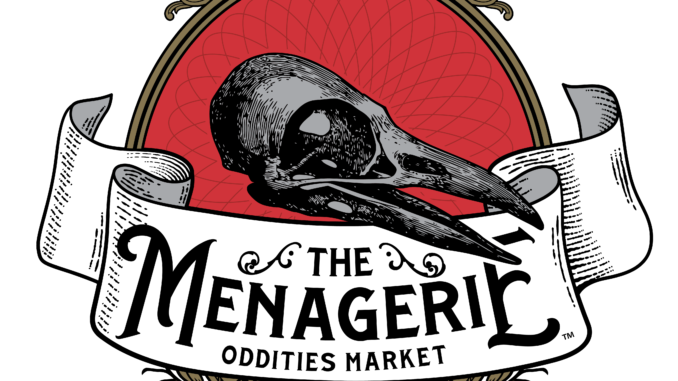 By Greg Autry
Sept. 6, 2023 San Francisco, California
The Menagerie Oddities Market™ Presents RITUAL, an Extraordinary Halloween Art Bazaar at the Historic San Francisco Mint, October 14 & 15, 2023, Sponsored by Terror Vault.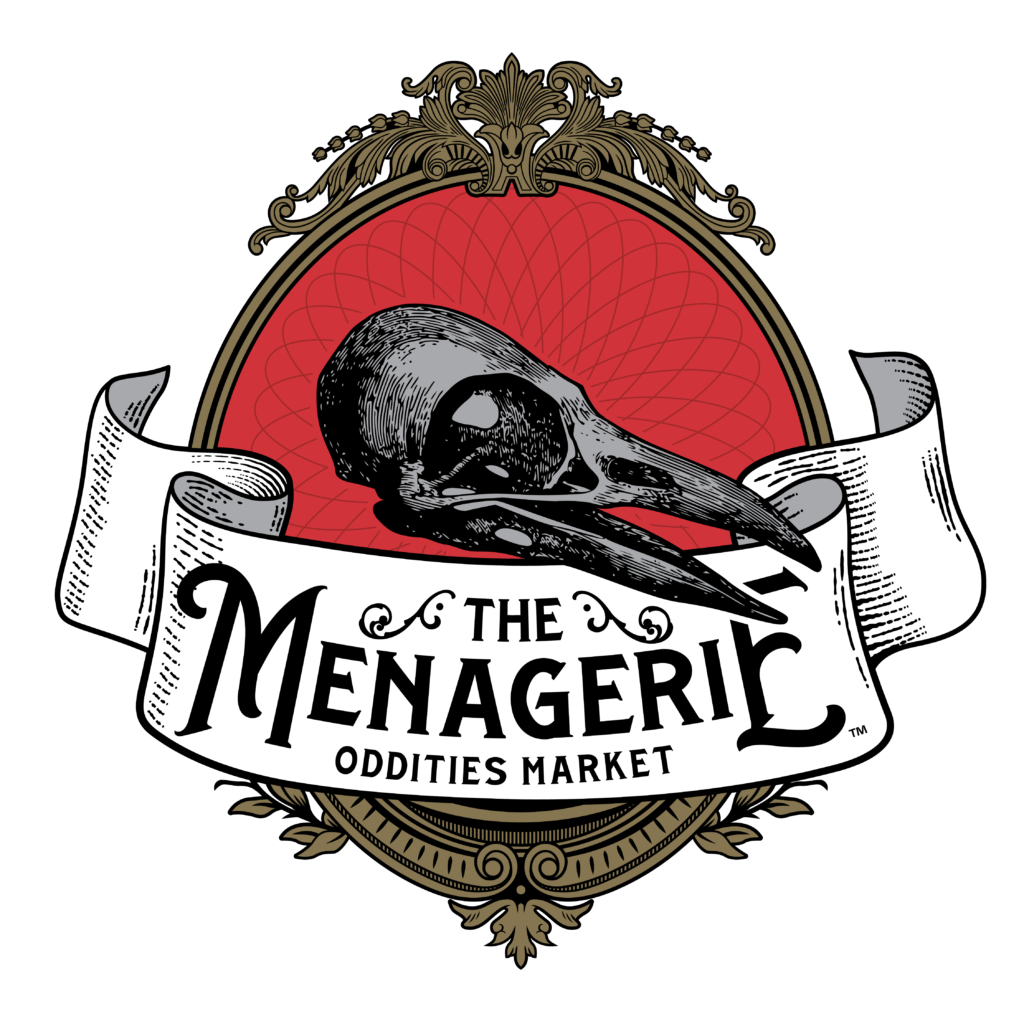 The extravagant, lauded and inimitable Menagerie Oddities Market™, whose credo is, "This Ain't Yer Grannies Craft Fair™" will present RITUAL, an extraordinary two-day Halloween Art Bazaar at the historic San Francisco Mint, October 14 and 15, 2023, from 12 pm to 8 pm, as part of an epic weekend of horror-infused entertainment sponsored by Terror Vault.
This Hallowday Season, co-mingle with curious creatures and be amazed by wondrous, spooky, strange, dark, and incomparable things. Witness the bizarre, mystifying, creepy, and unusual. Enjoy provocative circus entertainment, fortune telling, tricks and treats, or special ceremonies to make the ultimate sacrifice: pledge your undying love in a variety of Halloween-themed wedding ceremony opportunities from @ConjuredEvents. All of this and more at the most epically gothic venue on the west coast as it hosts the most immersive, innovative, full sensory, multi-interdimensional, experiential, daring, interesting, magnificent and highly curated Halloween oddities and curiosities market west of the Mississippi.
On display will be 45 artisans, creators, and purveyors of the strange and unusual crafting's, baubles, trinkets, ornaments, novelties, knickknacks, ephemera, elegant jewelry, clothing, accessories, medical and scientific specimens, antiques, photography, home decor, taxidermy, works of fine art, and other collectible curiosities created from components, parts, pieces, bugs, bones, items and elements hand-made, foraged and found. The Menagerie Oddities Market™ draws a merry band of nomadic and dedicated, awesomely awe-inspiring, anomalously aberrant, distinctively divergent as well as idiosyncratic and individualistic misfit artists from near and as far away as New York, South Carolina, Portland, and Los Angeles who regularly participate in the now, nearly 40, annual fantastical themed Oddities Shows, Peculiar Pop-Ups, and Festival events.
LIVE MUSIC, ENTERTAINMENT, TRICKS AND TREATS: DJ's, music, fortune telling, dazzling and provocative burlesque performers, mesmerizing circus act performances by Renegade Circus, food trucks, and 1 full bar. Sign up for a Doll Head Lamp Workshop and create your very own illuminated ornamental (potentially possessed) masterpiece guaranteed to creep out even your most stoic of friends.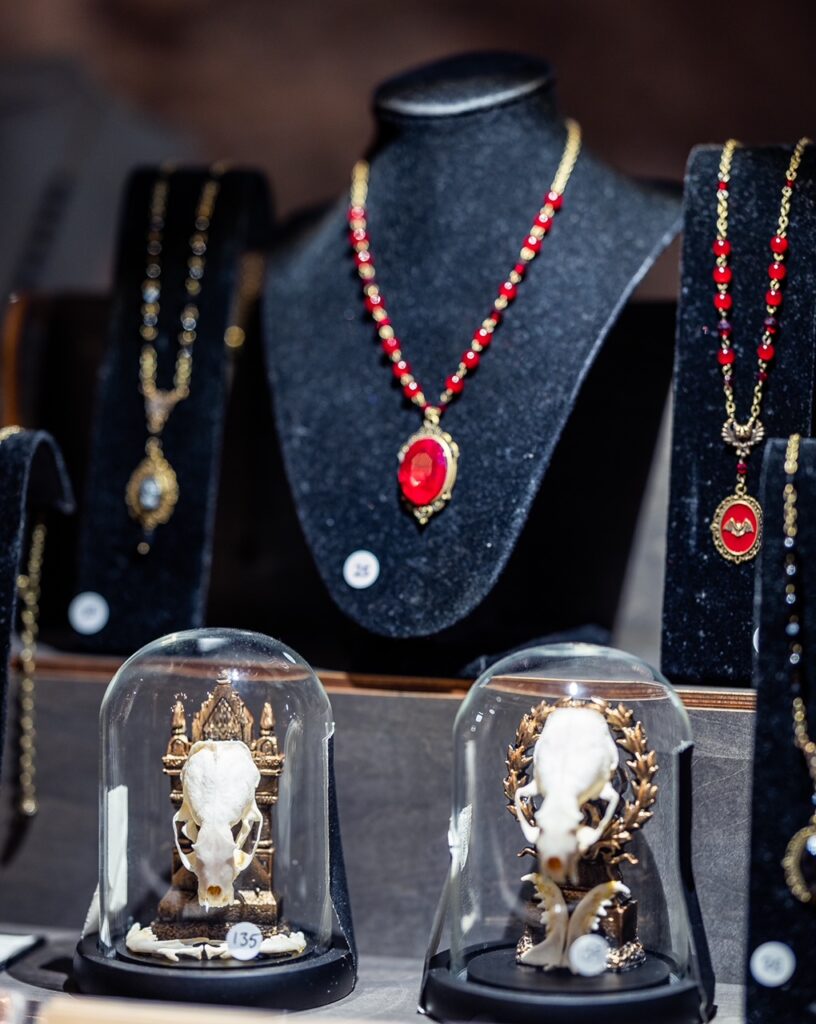 ● What: RITUAL by the Menagerie Oddities Market, sponsored by Terror Vault
● Where: San Francisco Mint, 88 5th Street San Francisco, CA 94103 –
● Parking: The San Francisco Mint is literally, directly, diagonally, across the street from the massive Fifth and Mission/Yerba Buena Parking Garage at 833 Mission Street (this is a paid, multi-level parking structure.)
● When: Saturday, October 14 and Sunday, October 15, 2023 ● Time: 12 pm to – 8 pm – due to what we know will be an overwhelming attendance, RITUAL entry will be staggered.
● Directions: Google Maps:
● Tickets: $10 to $185 (does not include admission to Terror Vault's The Initiation immersive evening performances)
● Buy Tickets:
● Founded in 2019, the Menagerie Oddities Market™ is a Latina-owned business.
Please visit the Menagerie Linktree Gateway: for Website, Social Media, Event Tickets, Email Sign-up.
The Menagerie Oddities Market™ Presents RITUAL, an Extraordinary Halloween Art Bazaar at the Historic San Francisco Mint, October 14 & 15, 2023, Sponsored by Terror Vault.
Connect with Greg Autry
Instagram @gregautryphoto Facebook Facebook.com/GregAutryPhoto
Be sure to check out my Social Media Post, and leave a comment please.
*Photos and art provided by my friend Christopher Buttner: christopherbuttner.com. Used with permission.