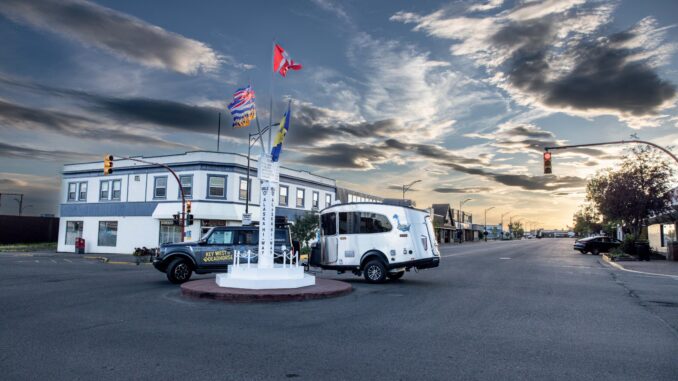 By Gerry Barker
Photos by Michael Alan Ross

It's as American as baseball and apple pie: Road trips. What car owner hasn't yearned to pack up and hit the open road in search of the natural and man-made wonders that are just over the horizon?

We ourselves have crisscrossed the country many times (read about one of those times here), and our friends, Keven and Georges, took their Casita 30,000 miles around the country's perimeter (read about that in Postcards From the Perimeter). And good friend Joe Cartwright wrote about The Best Road in America. So when I learned about "America's Greatest Road Trip! Key West to Deadhorse: 9,000 Miles Across Backroad USA," I had to know more.

Authored by Tom Cotter, who many know from his series, "Barn Find Hunter" on YouTube, with photography by Michael Alan Ross, it's a road tripper's dream. Traveling in a Ford Bronco pulling an Airstream, they kick off their 8,881-mile journey from America's most southern point, Key West, en route to its most northern, Deadhorse, Alaska.

Together, Cotter and Ross capture the essence of backroads America through stories and photos of people they encounter in restaurants, coffee shops, truck stops and campsites — hard-working Americans going about their daily lives. Given the country's divisiveness, I asked Cotter in an interview if that manifested itself on his trip.

"Traveling on two-lane America, and talking to people who live 'off the grid,' I discovered that people had too much work to do — keeping America running and providing for their families — to participate in partisan bickering. It was a blessing and a relief."

While the plan was stick to two-lane highways, they did own up to "cheating" a time or two by venturing onto the Interstates. Along with admiring their honesty, it was also fun to see the pair embraced another road trip mainstay — the roadside attraction. Such as a stop in Cawker City, Kansas to view the world's largest ball of twine, which Cotter said they did "for the good of all Mankind."

One of their stops in particular hit home for me: America's Car Museum in Tacoma. We were there as part of a cruise in May, as well as the Museum of Glass nearby. If you love automobiles, it doesn't get much better.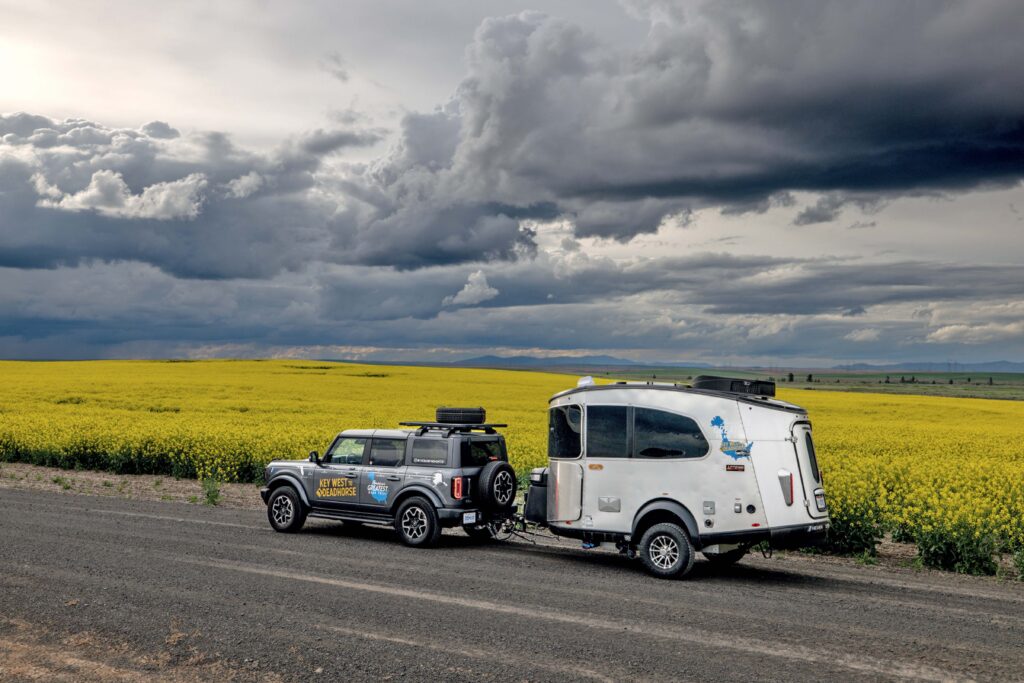 Their road odyssey provided many "Kodak moments" of majestic scenery and sweeping vistas, and Ross captures it all beautifully in this coffee table-worthy edition. And as you might expect, Cotter discovers a fair number of "barn find" gems rusting away in sheds and front yards.

So looking back on those 9,000 miles, what stood out for Cotter? "Like many Americans, I crossed into Canada from Washington, looking forward to getting through Canada as quickly as possible and back into the United States: Alaska. In hindsight, British Columbia and the Yukon Territory were probably the most beautiful parts of our trip."

Another aspect of road trips is getting along with your travel mates in a small space for an extended period. While Cotter and Ross have collaborated on a number of projects, did this several-months trek take a toll on their friendship?

"A 16' Airstream is small for two people who are not romantically involved," said Cotter. "But we gave each other space and made it work. I wouldn't have wanted to make that trip with anyone else… well, except my wife."

Now that "America's Greatest Road trip" is in the books — literally — the next question is what will Cotter and Ross do for an encore?

"I'm itching to hit the road again, but this will be a tough one to top," said Cotter. "I would love to drive from Prudhoe Bay in Alaska to the southern tip of South America, but frankly, I'm afraid of the drug cartels in Central America. Perhaps a trip to all 50 states? The four corners of the US? Europe? It's an expensive proposition, so finding a benefactor is key. If anyone reading this has deep pockets and an idea, I'm all ears."

Let's hope someone steps up. I'm ready to get in the "back seat" and enjoy their next big adventure.

"America's Greatest Road Trip!: Key West to Deadhorse: 9000 Miles Across Backroad USA" publishes September 19, 2023.