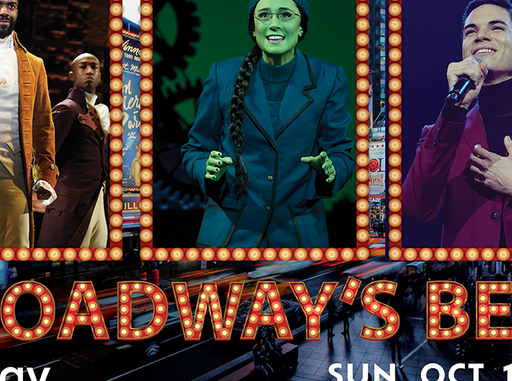 By Greg Autry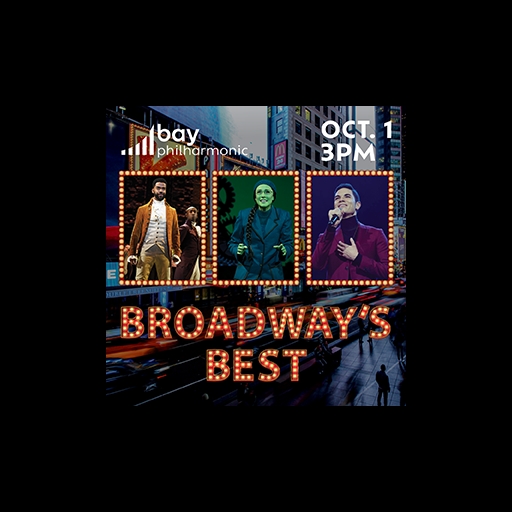 Hayward, CA – Bay Philharmonic (formerly Fremont Symphony) is proud to announce it's '23/'24 season, which opens with Bay Phil Presents Broadway's Best, on Sunday, October 1 at their new premier venue, Chabot College Performing Arts Complex in Hayward, CA. Bay Phil Presents Broadway's Best will feature a 50-piece philharmonic orchestra with all-star performers from Broadway including Lissa deGuzman (King Kong, Aladdin, Wicked), Jason Gotay (Evita, Spiderman: Turn Off the Dark), and Julius Thomas III (leading star of Hamilton).
Bay Philharmonic has taken on a new direction with renowned and esteemed Artistic Director and Conductor Jung-Ho Pak. Described by The New York Times as a conductor who "radiates enthusiasm" and the LA Times as "a real grabber," Jung-Ho Pak is known for his unique approach and vision for symphonic music. Pak brings more than 35 years of experience conducting acclaimed professional and conservatory orchestras around the world. As with every show and especially with Bay Phil Presents Broadway's Best, Pak will infuse his own style of creativity, knowledge, connections, passion, and enthusiastic conversational personality. Pak will keep the audience entertained with his original style and lively interactions with the performers as they enlighten the crowd on what it means to be a Broadway star, and other "behind the scenes" tidbits never-before shared with a live audience.
The three acclaimed vocalists, Julius Thomas III, Lissa deGuzman, and Jason Gotay, will sing hits from their Broadway shows plus music from West Side Story, My Fair Lady, Funny Girl, Rent, Sound of Music, Les Misérables, Mamma Mia, and so much more.
Jung-Ho Pak, Bay Philharmonic's Artistic Director, and Conductor, feels that there is an important difference between a typical orchestra and what he's bringing to the Bay Philharmonic orchestra. "I try and put as much of my own humanity into our performances, we focus on popular upbeat music, and I try and bring as much theatricality to our shows. When people think of symphonies, they imagine something rather staid and traditional. We see ourselves as being almost like a theater troupe of talented, orchestral, and cross-genre artists. So, this is not your typical concert where singers come and go singing their songs. We want the audience to get to know the performers and know why we all love this music so much. It's not just what we do, but who we are that makes a difference."
"When you come to a Bay Philharmonic production, you can bet that it will be imaginative, entertaining, and always a joyful time," said Barett Hoover, Executive Director of Bay Philharmonic. "This is not your grandma's symphony."
The new Bay Philharmonic season will also feature: A Holiday Spectacular on Sunday, December 17, Celtic Celebration on Sunday, March 17, and Tchaikovsky Gold on Sunday, June 23.
Individual show tickets are $25 to $67 and are available on the Bay Philharmonic website, bayphil.org. Season subscriptions are $85 to $228 and are available at Bayphil.org/subscribe.
About Jung-Ho-Pak:
Artistic Director and Conductor of the Bay Philharmonic. Previously, Pak was Director of the Cape Symphony, San Diego Symphony, Orchestra Nova, and the New Haven Symphony Orchestra. He was the Music Director at many major music schools including University of Southern California, San Francisco Conservatory of Music, U.C. Berkeley, Disney Young Musicians Symphony, Debut Orchestra (Los Angeles), Colburn Chamber Orchestra, and Diablo Ballet. Pak was Director of Orchestras and Music Director of the World Youth Symphony Orchestra at the Interlochen Center for the Arts. Guest conducting has taken Pak around the globe, leading groups in Europe, Russia, South America, and Asia.
Pak is a frequent speaker on television and radio, including TED Talks and National Public Radio, and appears as a clinician and conductor at major music festivals nationwide.
About Julius Thomas III:
An NAACP Theatre Award-nominated actor from Gary, IN. He starred as Alexander Hamilton in the smash hit musical, Hamilton, and as Berry Gordy in the mega box office hit, Motown: The Musical. His resume boasts four Broadway shows, six Broadway national tours, a host of regional theatre roles, and TV appearances on Modern Family, Sesame Street, and more.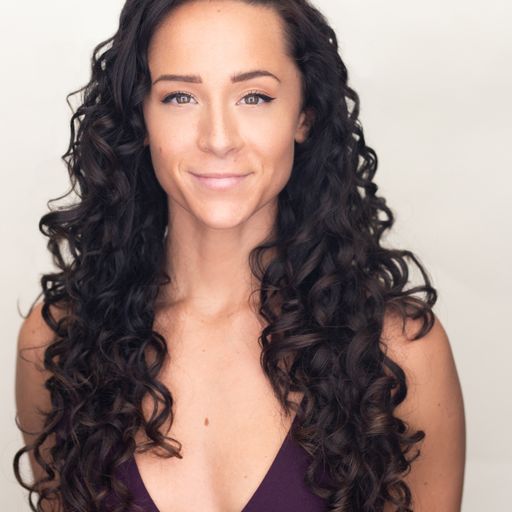 About Lissa DeGuzman:
Lissa deGuzman is thrilled to be singing with the Bay Philharmonic and has performed in several Broadway shows and tours: King Kong, Wicked (Elphaba), Aladdin (Jasmine), Fiddler on the Roof, Camelot, Legally Blonde), West Side Story, Les Miserables and more.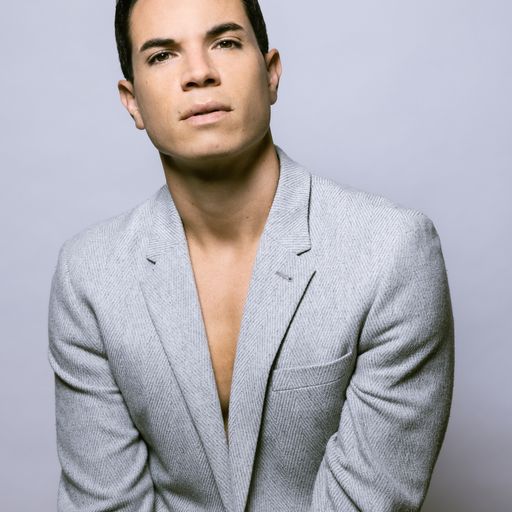 About Jason Gotay:
Recently performed his autobiographical solo show Where You'll Find Me at the Minetta Lane Theater (available on Audible). He made his Broadway debut in the original company of Bring It On: The Musical written by Lin Manuel-Miranda, Tom Kitt, Amanda Green, and Jeff Whitty, nominated for the Tony Award for Best Musical. Other Broadway/New York credits include Peter Parker/Spider-Man in Spider-Man: Turn off the Dark, Che in New York City Center's acclaimed revival of Evita, Irving Berlin's Call Me Madam, and more.
About Bay Philharmonic:
For the past 56 years, Bay Philharmonic has served the Bay Area with their unique mission Enrich the Soul. Inspire the Mind. Delight the Senses. The Bay Phil presents the most imaginative and entertaining shows that will amaze audiences from the beautiful Bay Area and beyond. Our charismatic Artistic Director and Conductor, Jung-Ho Pak, curates a magical experience, bringing his talents and enthusiasm to every performance and guaranteeing an engaged and happy audience.
About Chabot College Performing Arts Complex
One of the East Bay's premier live events venues, with top-quality acoustics, beautiful esthetics, and ADA accessibility. It is centrally located right off the freeway, with ample FREE parking, and a short, pleasant stroll to the venue.
Bay Phil Presents Broadway's Best bayphil.org October 1, 2023, 3:00pm
Chabot College Performing Arts Center, 2555 Hesperian Blvd, Hayward, CA 94545
Tickets/info: Please visit BayPhil.org, 510-723-6976
Press Photos used with Permission
Connect with Greg Autry
Instagram @gregautryphoto,
Facebook Facebook.com/GregAutryPhoto
*Photos used with permission provided by