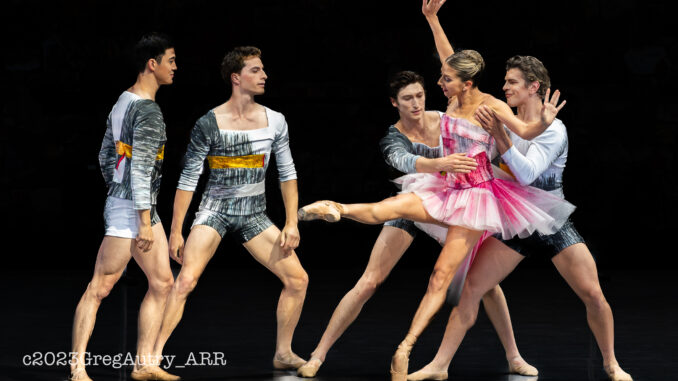 By Greg Autry
The San Francisco Ballet presented Starry Nights, as part of the ballet's Summer Calendar on Thursday, August 3 and Friday, August 4, at Frost Amphitheater. It was my first opportunity to photograph the San Francisco Ballet Company, and although shooting during a live performance offers specific challenges, I was thrilled.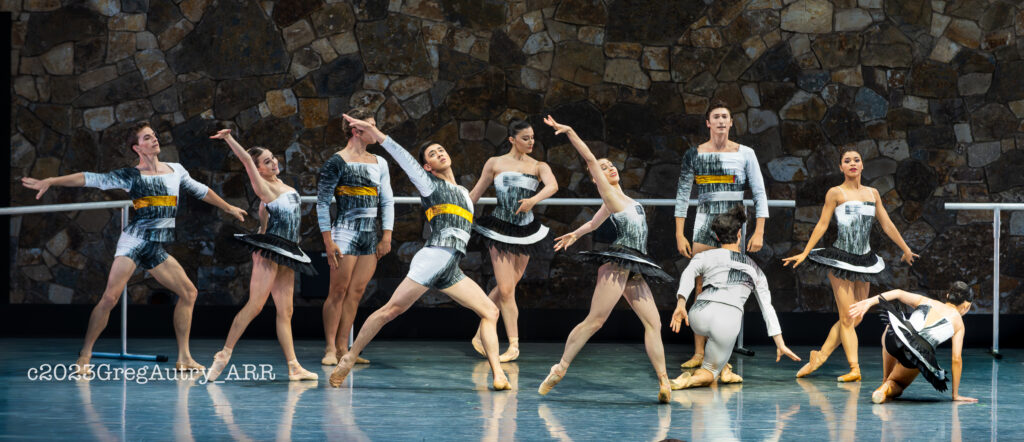 San Francisco Ballet has been long recognized for pushing boundaries in dance, and has a history of making history! With this in mind, this is Tamara Rojo's inaugural season as artistic director at San Francisco ballet! Rojo comes with big plans to go bold and dream big. The 23–24 Season charts a new era for San Francisco Ballet, with powerful world premieres and beloved classic works that will be seen in San Francisco for the first time. Martin West is Music Director and Principal Conductor of the San Francisco Ballet Orchestra.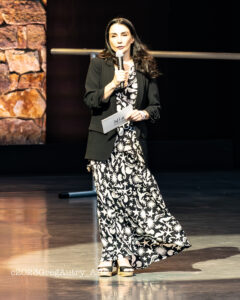 Starry Nights, ran for two hours thirteen minutes, with an intermission, The mixed repertory performance's featured two hits from the next@90 festival** which commemorated the company's 90-year history in 2023. Yuri Possokhov's Violin Concerto began the evening, followed by four beautiful selections from recent Opening Night Galas. Danielle Rowe's carnival-inspired program, MADCAP, also from the next@90 festival, concluded the evening.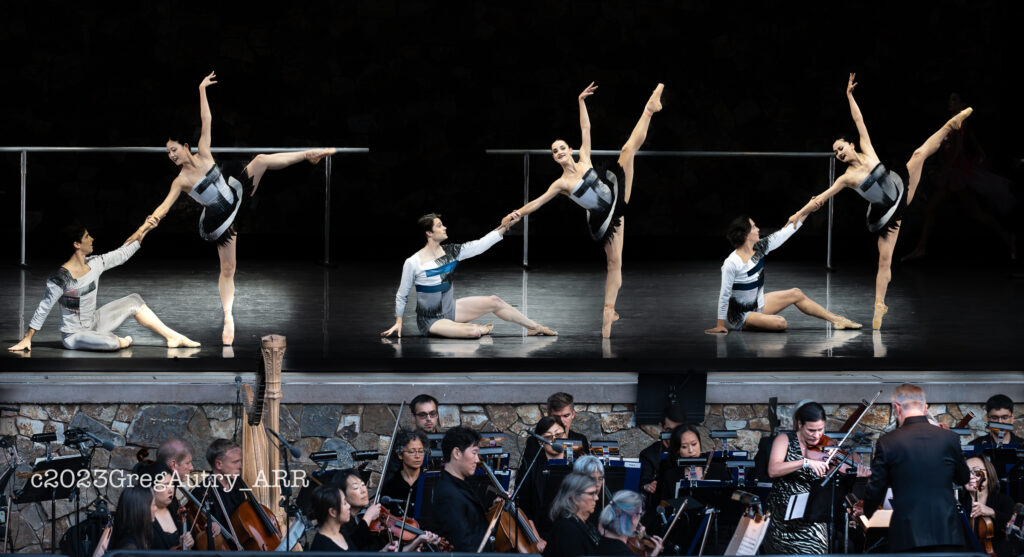 VIOLIN CONCERTO**, ( 1 ) Choreographer: Yuri Possokhov, Composer: Igor Stravinsky
Violin: Cordula Merks. Possokhov's Violin Concerto, was the choreographer's homage to Igor Stravinsky and George Balanchine.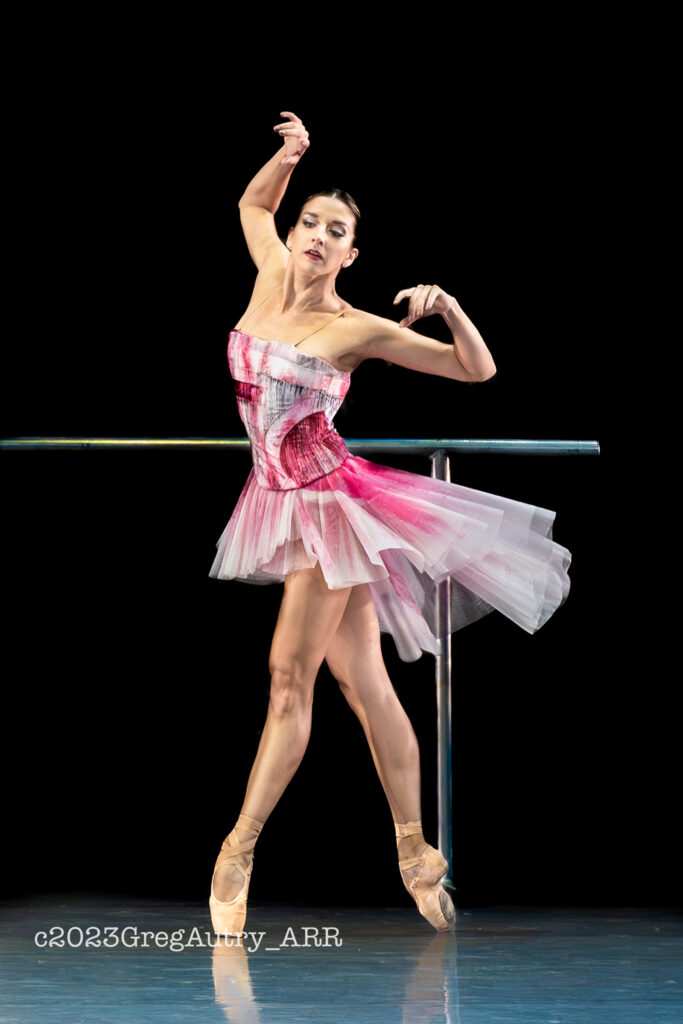 Muse: Sasha Mukhamedov, Principal Couples: Wona Park, Joseph Walsh, Norika Matsuyama, Esteban Hernández, Carmela Mayo, Cavan Conley. Ensemble: Juliana Bellissimo, Joshua Jack Price, Elizabeth Mateer, Mingxuan Wang, Tyla Steinbach, Benjamin Davidoff, Angela Watson, and Nathaniel Remez.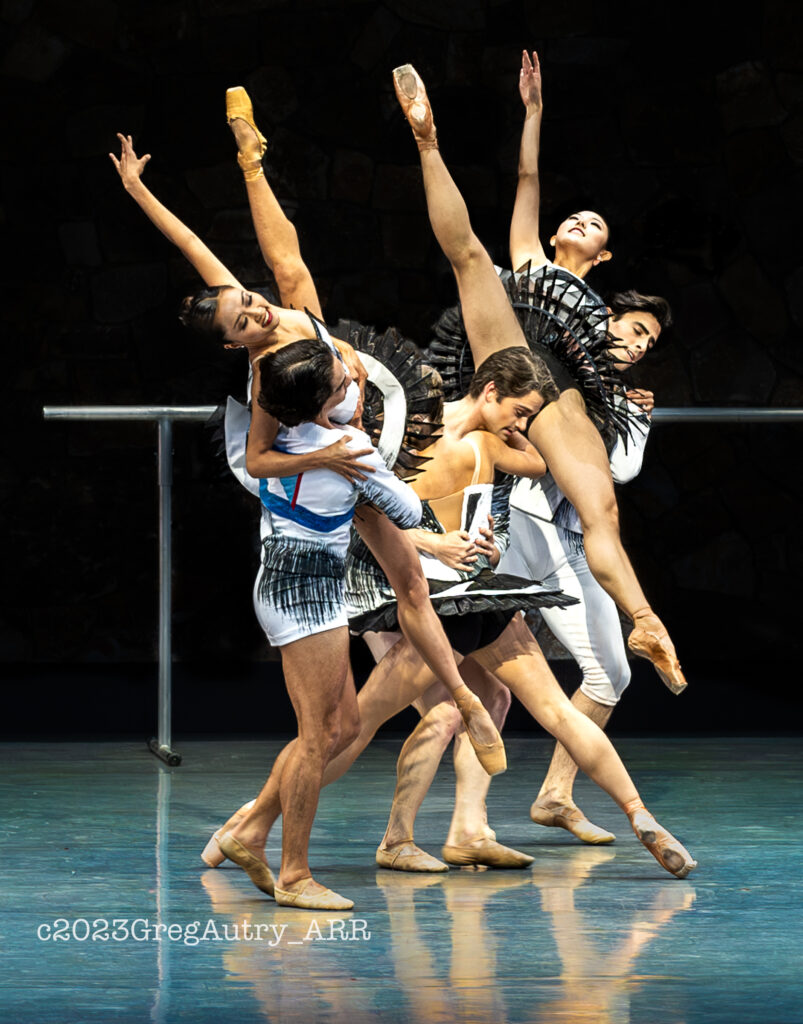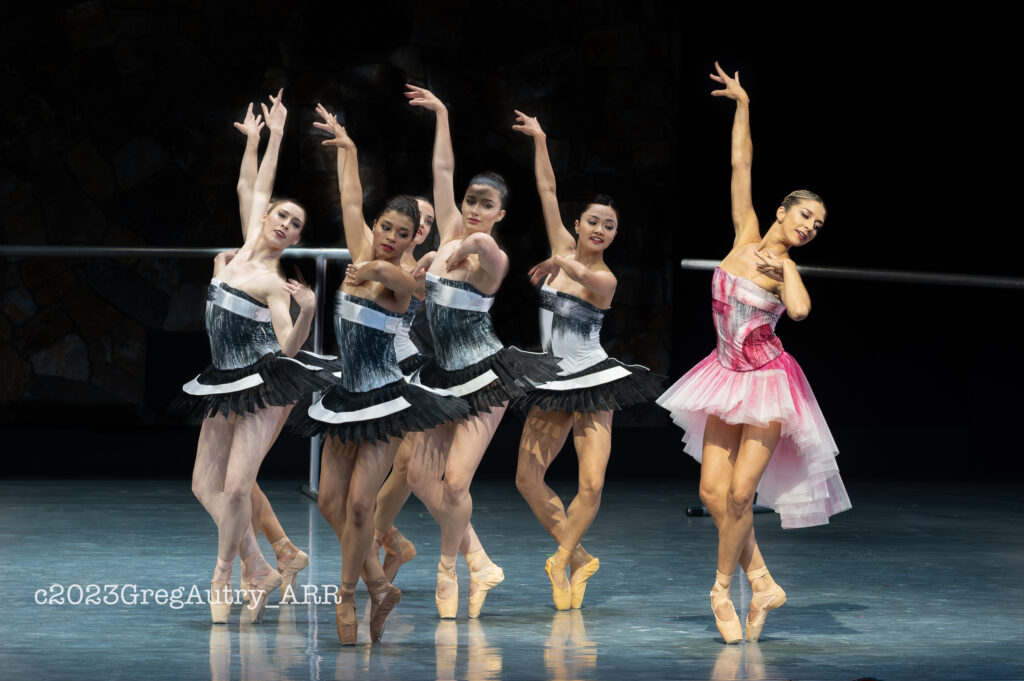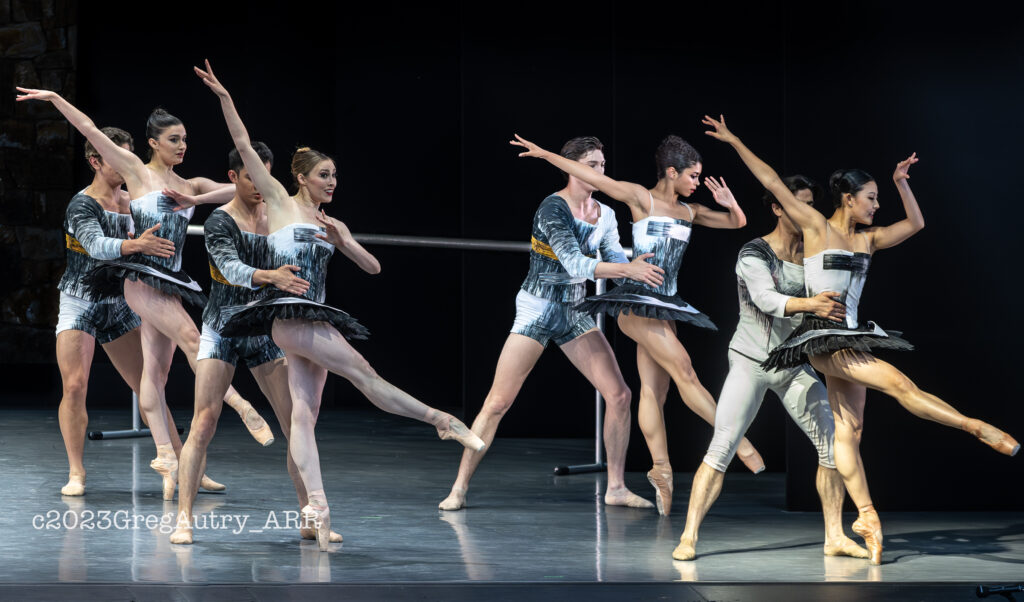 Four SELECTIONS FROM RECENT SF BALLET GALAS included;
Swan Lake Act III Pas de Deux ( 2 )
PAS DE DEUX FROM SWAN LAKE, ACT III, Choreographer: Helgi Tomasson
Composer: Peter Ilyich Tchaikovsky
Katherine Barkman, Esteban Hernández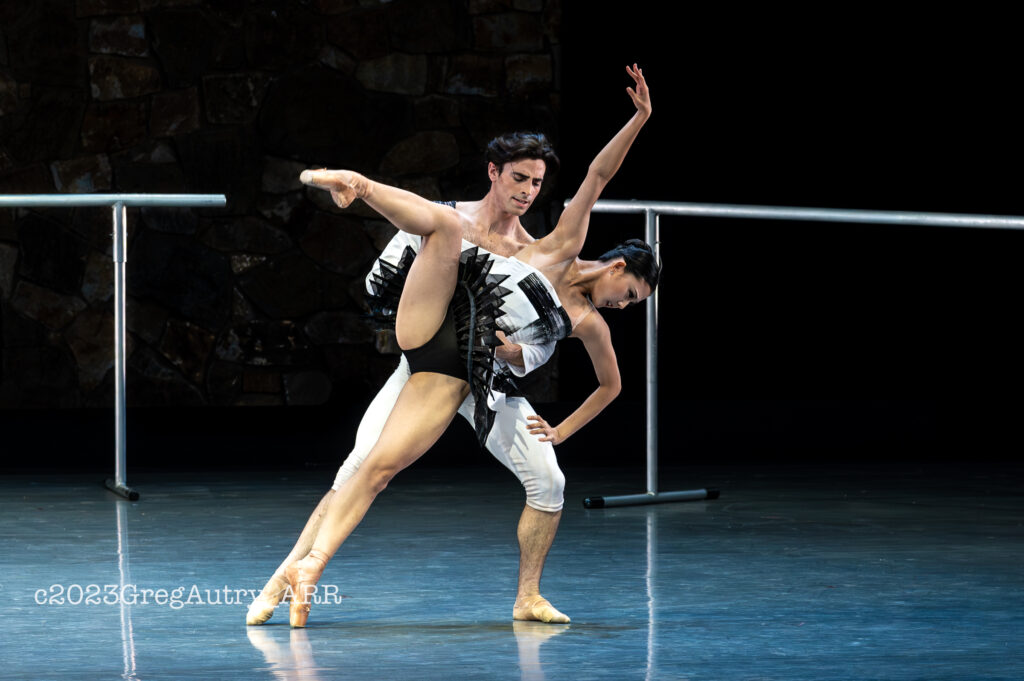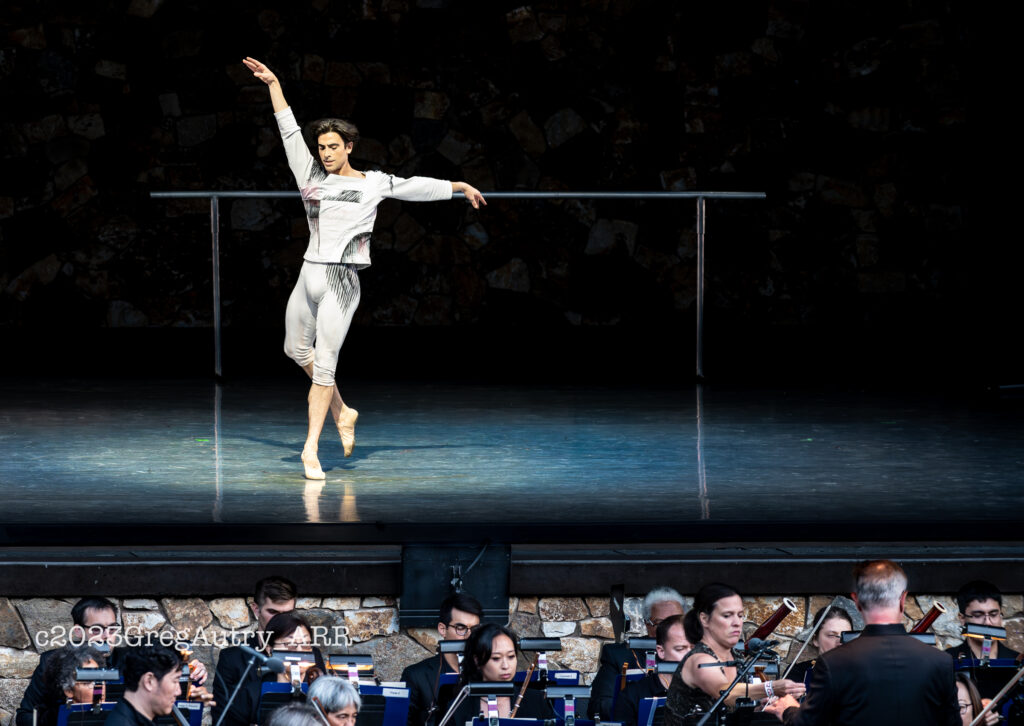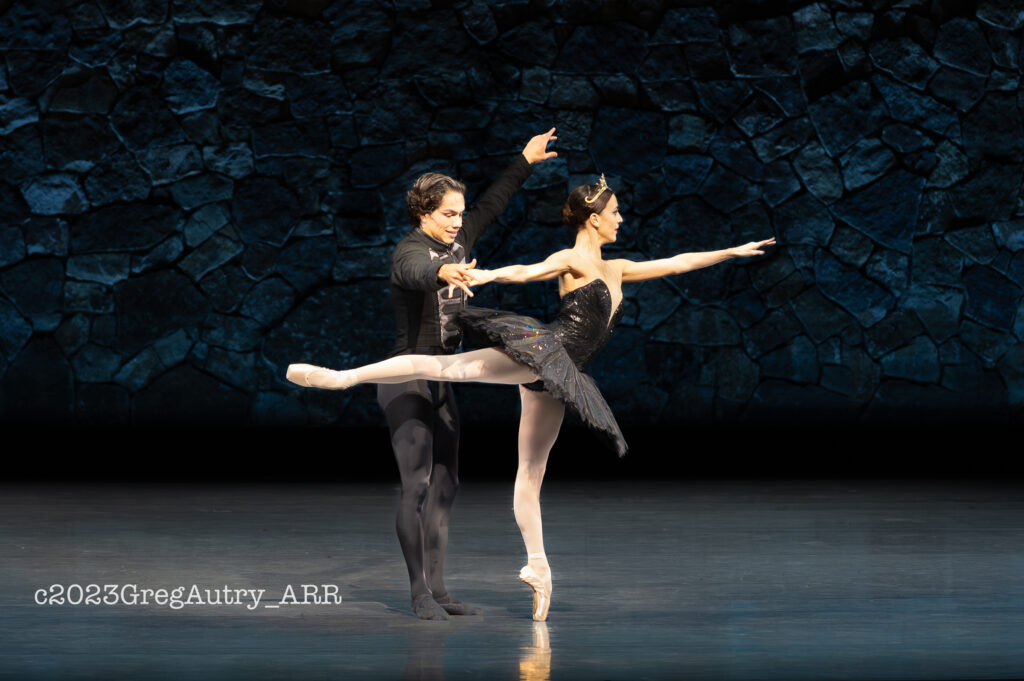 Blake Works I Pas de Deux, ( 3 )
THE COLOUR IN ANYTHING" FROM BLAKE WORKS I
Choreographer: William Forsythe, Composer: James Blake
Frances Chung, Joseph Walsh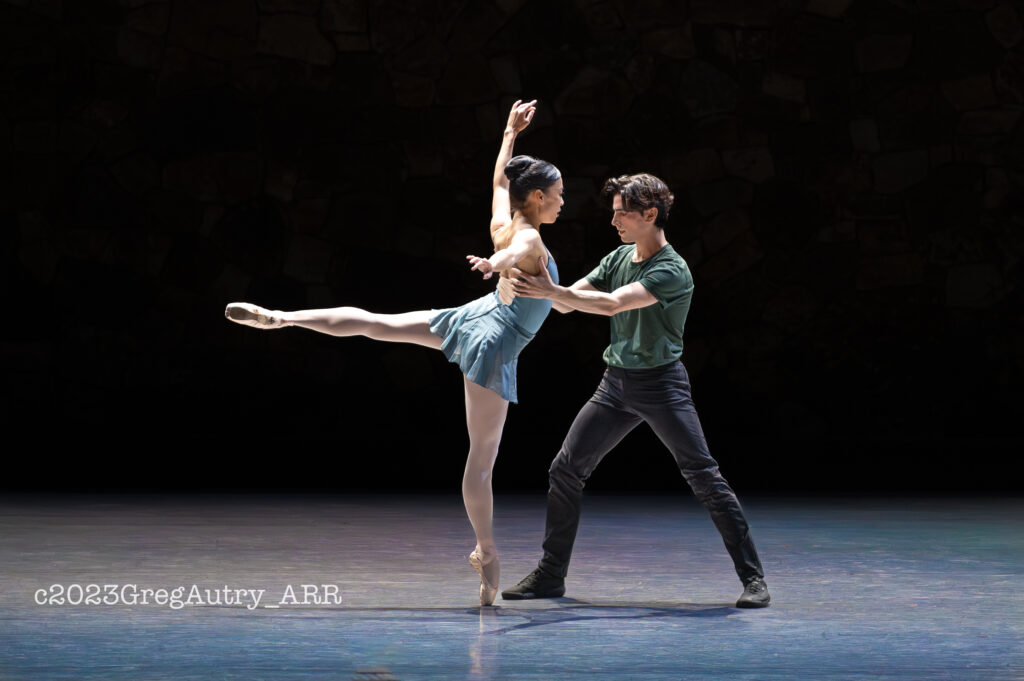 Cinderella Act II Pas de Deux, ( 4 )
PAS DE DEUX FROM CINDERELLA, ACT II
Choreographer: Christopher Wheeldon, Composer: Sergei Prokofiev
Sasha De Sola, Luke Ingham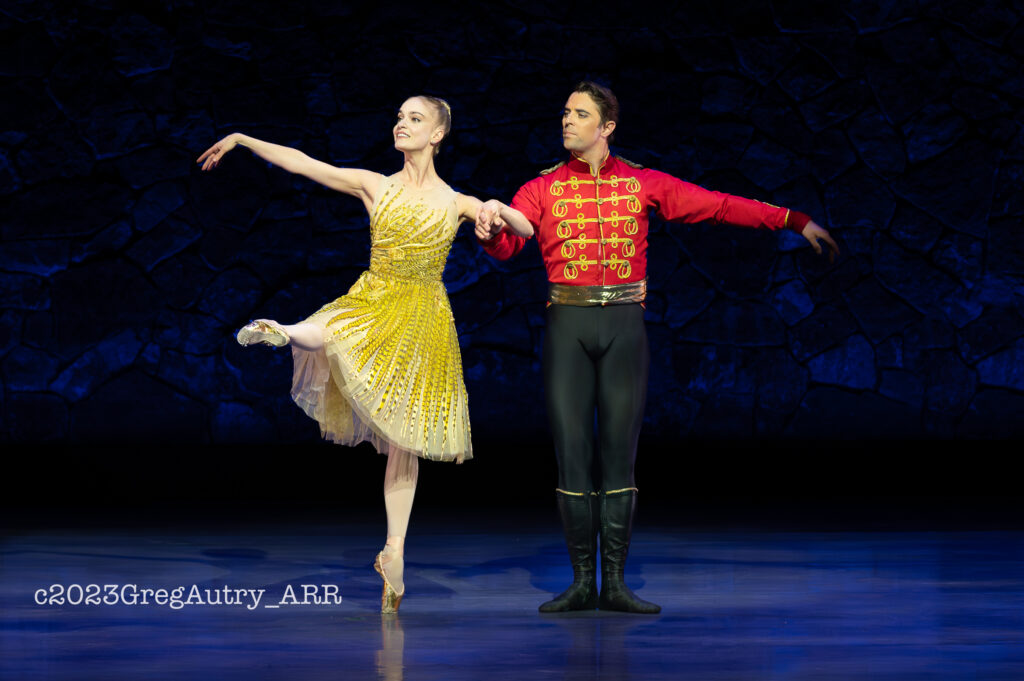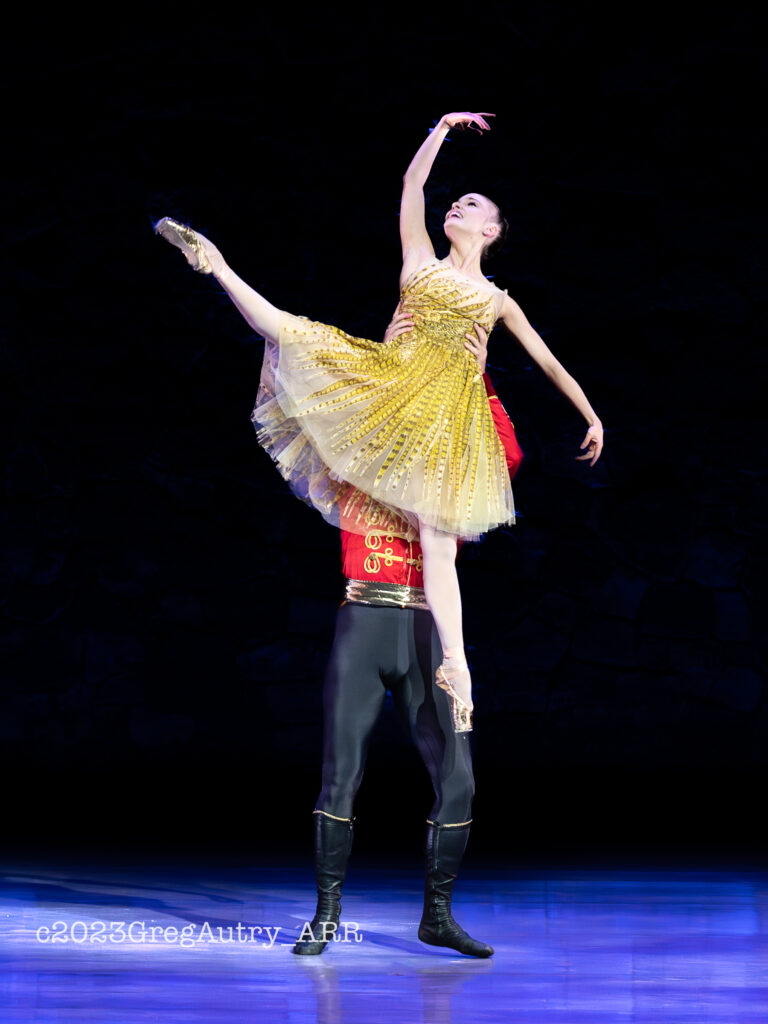 Tchaikovsky Pas de Deux, ( 5 )
TCHAIKOVSKY PAS DE DEUX
Choreographer: George Balanchine, Composer: Peter Ilyich Tchaikovsky
Wona Park, Aaron Robison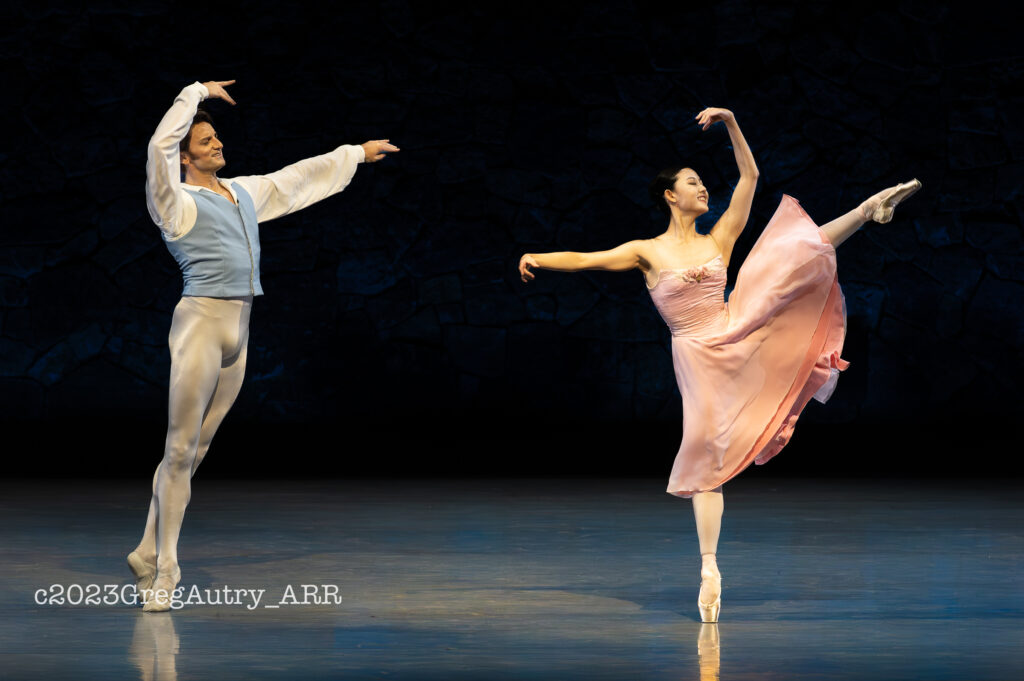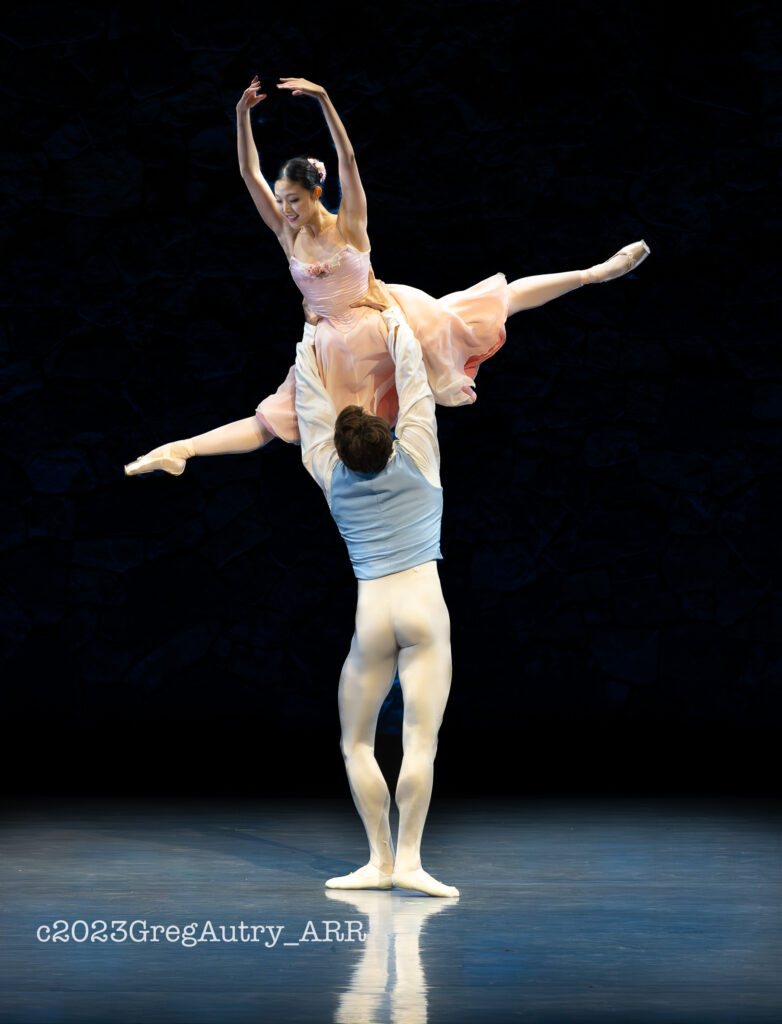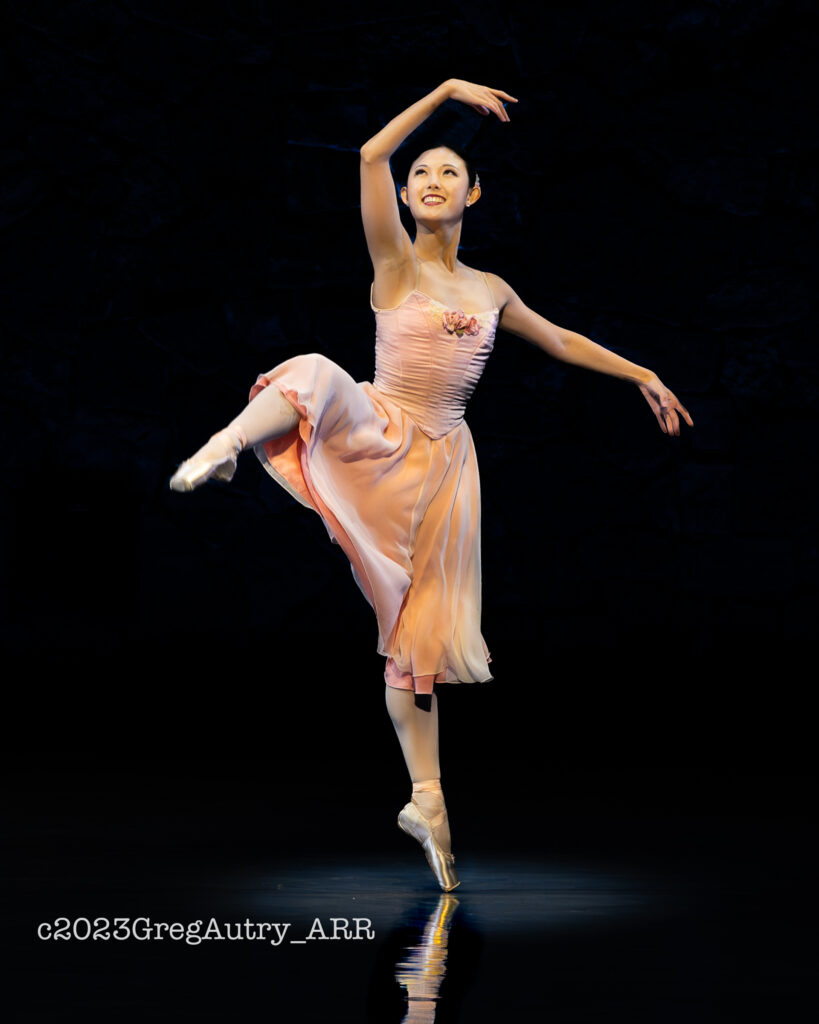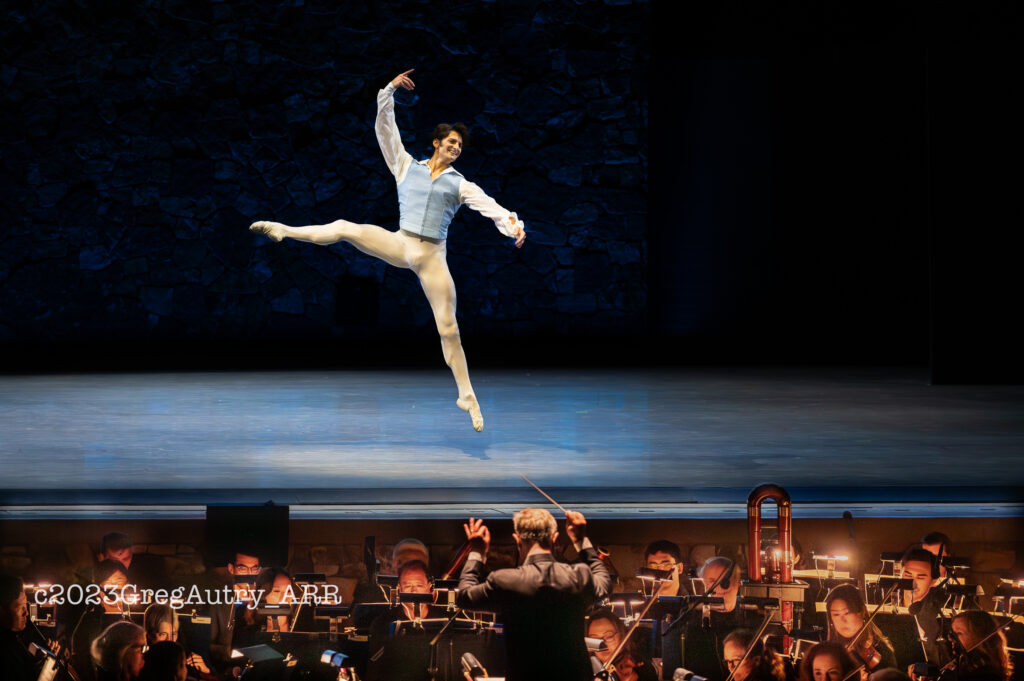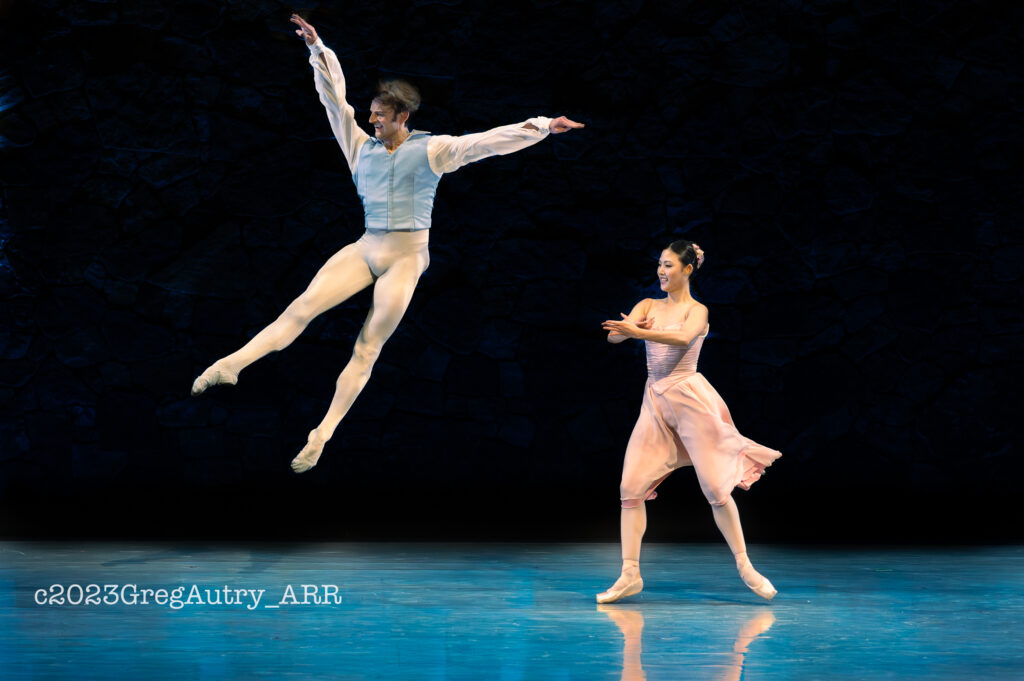 And the night's Finale:
MADCAP**, ( 6 )
MADCAP, Choreographer: Danielle Rowe, Composer: Pär Hagström provides the carnival-inspired score. The Clown: Myles Thatcher, The Oracle: Jennifer Stahl, The Juggled: Jacob Seltzer, Alexis Francisco Valdes, Wei Wang, The Red Nose: Davide Occhipinti, Henry Sidford, The Mirror: Jasmine Jimison, The Kid: Parker Garrison, The Oom Pa-Pa's: Thamires Chuvas, Leili Rackow, Tyla Steinbach, and Jamie Adele Stephens.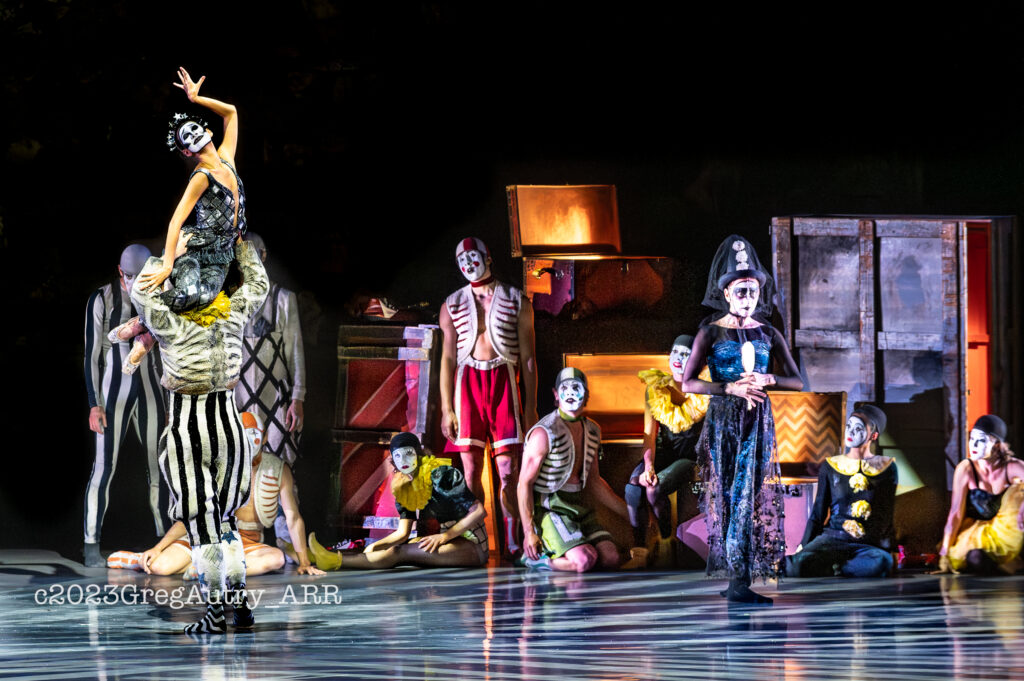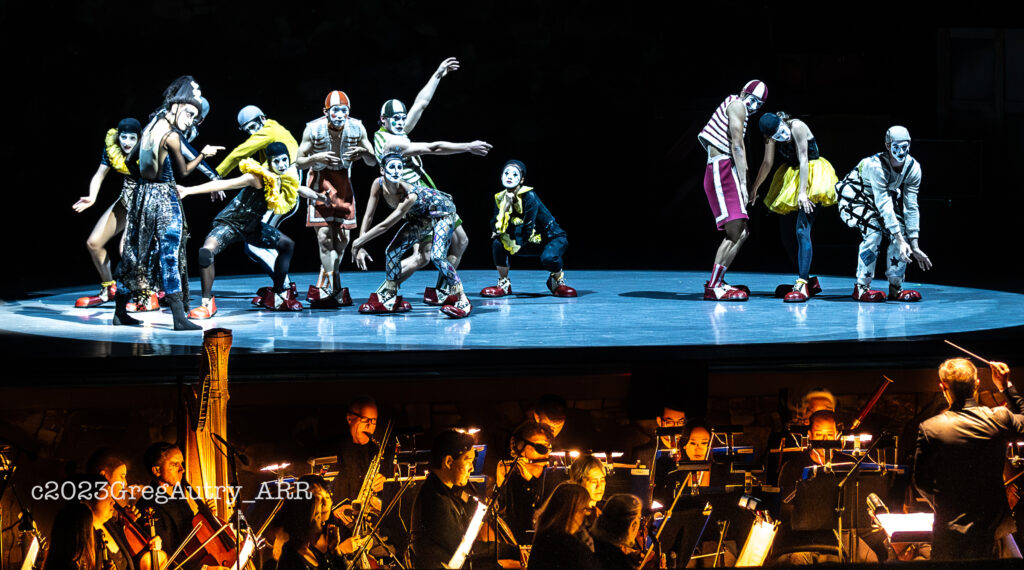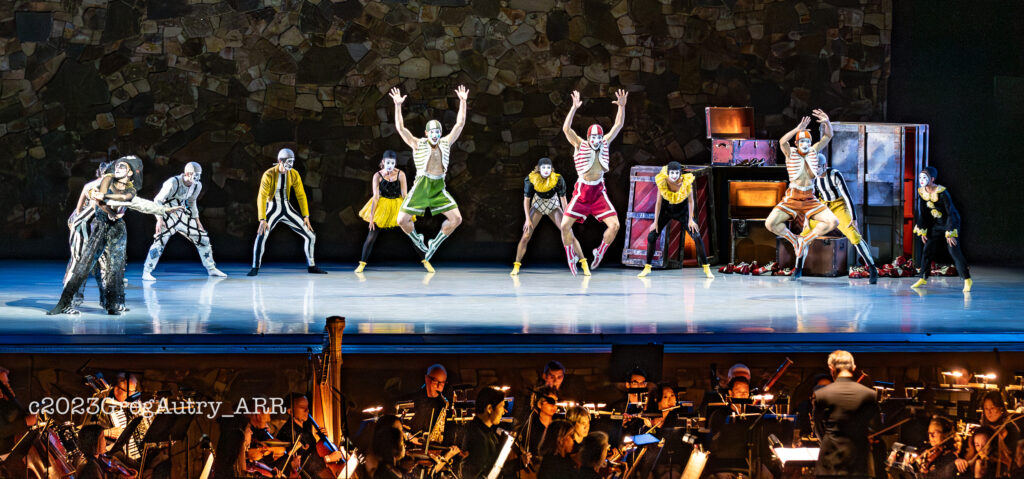 Since its founding in 1933 and as the oldest professional ballet company in the United States, the Ballet has been an innovator in the art form and an originator of beloved cultural traditions, from staging the first American production of Swan Lake to bringing an annual holiday Nutcracker to U.S. audiences.

San Francisco Ballet is a leading ballet company and trailblazer in dance locally, nationally, and internationally. Performing, commissioning, and collaborating with exceptional artists in dance and across disciplines, SF Ballet balances an innovative focus on new and contemporary choreography with a deeply held dedication to the classics. SF Ballet is a catalyst for the future of ballet by cultivating creativity, bringing dance of the highest caliber to a wide audience, and providing exceptional training opportunities for the next generation of professional dancers in its world-renowned School.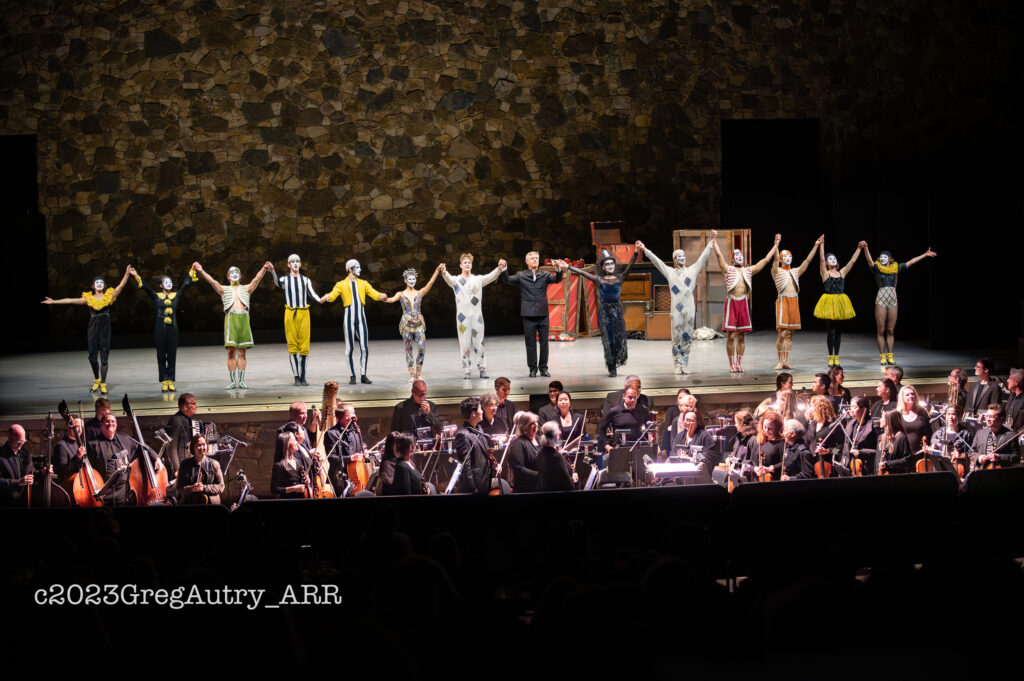 The Frost Amphitheater was built in 1937 and underwent a full refurbishment in 2019 creating a fully modern concert venue. I was very impressed with the beautiful lighting on the large stage, and a great sound system. The seating is ample, and was filled with obvious regulars, enjoying the beautiful evening under the sun and stars. There is also a large grass tiered knoll for general admission with blankets spread, and folks enjoying picnics and glasses of wine.
San Francisco Ballet PERFORMANCE ADDRESS, War Memorial Opera House:
301 Van Ness Avenue, San Francisco, CA 94102
TICKETS 415-865-2000, Mon–Fri, 10 am–4 pm, ti*****@sf******.org
ADMINISTRATION: 415-861-5600, SCHOOL: 415-865-6700
San Francisco Ballet Summer Hours:
Ticket and Patron Services will be closed in August (July 31 through Labor Day).
Frost Amphitheater 351 Lasuen Street on the Stanford University campus, Palo Alto, California.
Connect with Greg Autry
Instagram @gregautryphoto,
Facebook Facebook.com/GregAutryPhoto
For more photos from Starry Nights be sure to check out my Social Media Post.
*Photos Copyright Greg Autry All Rights Reserved.