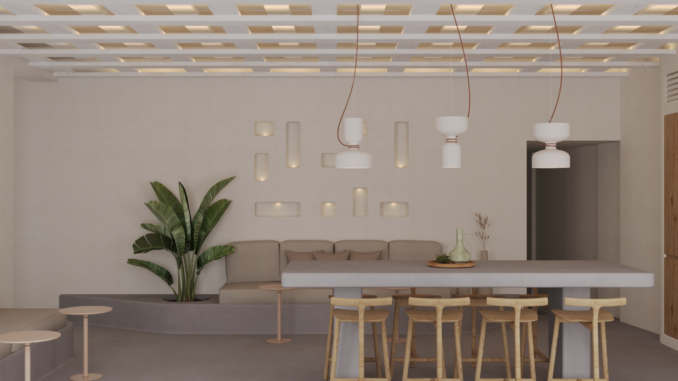 Only a few hotels around the world are environmentally friendly but after so many years traveling and reviewing them, I just found one that goes even beyond that!
Nostos Boutique hotel in Serifos, a new gem on the island, with the help from Climeworks, a Swiss sustainable company, has managed to capture and permenanlty store 1000kg of CO2 from the air to the ground, lowering its environmental impact of its hospitality operations through a pioneering practice and it is also measurable. Apart from that, this hotel implements a green initiative with many parameters – including recycling, thermal insulation, thermal pump cooling and heating, and the use of solar panels. Through these best practices, they are consistent with their eco-friendly approach.
Nostos Boutique hotel, is uniquely created with a spark of originality away from the spotlight, offering seventeen rooms, of four different types. It has been around, in Serifos, since many years and was owned by the current owners' grandfather, also known around the island as "The Ancient One". Their pappous believed in hospitality's true, unpretentious spirit, manifested by his ever-present warm smile. Nostos re-introduces a fresh hospitality concept with an authentic Cycladic essence. It is the destination where you will find yourself getting in touch with everything you long for, while leaving behind the everyday, the ordinary, and the mundane.
For me, the most beautiful part of this hotel is the lobby/reception/breakfast/dining area. The prominent use of natural tones and materials, such wood, is a prevalent element both in construction and design. C-O Labs vision was to reconnect the hotel's interior with its surroundings.
The lights were designed by Lukas Peet of the ANDlight design studio, with direct references to Cycladic artifacts in symmetry, balance, and proportionate form in suspension. The bar stools were de- signed by Sam Hecht and Kim Colin – Monocle's 'Designers of the Year 2022' – of the London-based studio Industrial Facility. Light both visually and in weight, they're extremely comfortable and sturdy, thanks to their innovative three-legged structure and manufacturing method that combines robotics and craftsmanship. Altogether, its setting and approach reflect its true character; not just a space, but a story chapter. Not just a lobby but a welcoming nook.
Serifos is just two hours away from Athens. Many people come during the weekend to escape the fast city vibes and swim at the clean turquoise waters of the island. When here, I suggest you visit the Chrysoloras winery, the Saan beach club at Ganema beach, Vagia beach, Agios Sostis, which is my personal favorite and Psili Ammos. Don't forget to pass by the legendary mini market Kondilis at the port to get your essentials before going to the unorganised beaches and shop by Theta concept store your Jewelry, handmade my greek designers that we love!
Enjoy …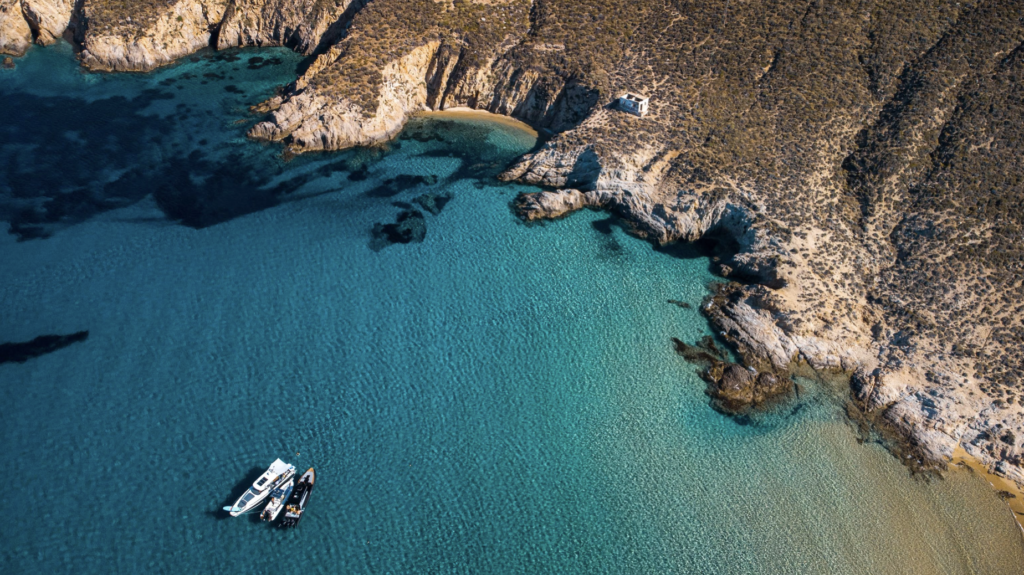 Photos: Courtesy of the hotel.