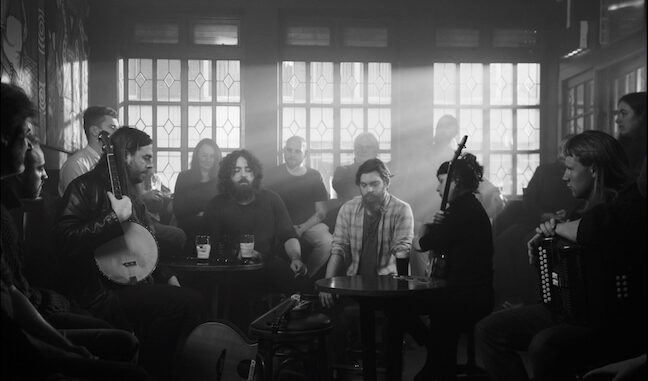 Opening in NYC on Friday, July 28 at DCTV's Firehouse Cinema With Opening Weekend Music Performance Q&As
DEDICATED TO THE MEMORY OF DEREK CRONIN1972-2022 –Those in power write the history, those who struggle write the songs."
I was especially interested in seeing this film as I was charmed by Dublin many years ago, Ironically, it was the colors of the city that remain in my memory, while this NORTH CIRCULAR, a love song to Dublin shares it beauty in black and white. The film is almost mystical and very beautiful as the songs tell a range of stories and the written words are a brilliant addition.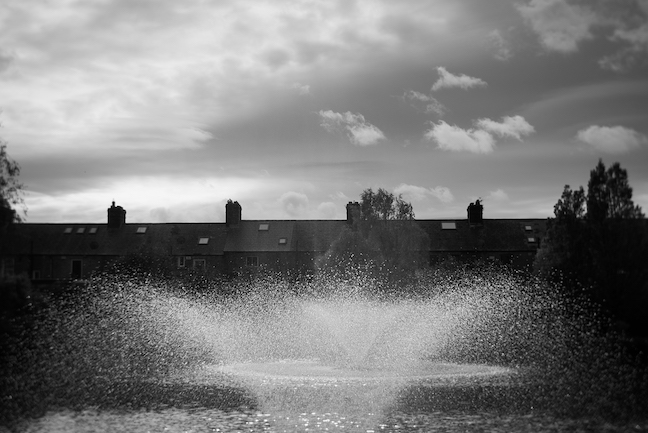 NORTH CIRCULAR is a mesmerizing documentary musical that travels the length of Dublin's North Circular Road, exploring the turbulent history, diverse music and vibrant streetscapes of the legendary city artery linking some of Ireland's most beloved and infamous places.

Featuring captivating intimate stories and musical performances from a wide variety of subjects and artists from North Circular's working-class communities, the film vividly portrays the creativity fueling the resilient spirit of the city and nation. From the haunting legacies of British colonialism and the prison-industrial complex, to the fight for women's liberation and personal perseverance, NORTH CIRCULAR also engages with the urgent current issues of gentrification and displacement, including the battle to save the iconic Cobblestone Pub – the epicenter of Dublin's folk revival – from destruction at the hands of cynical property developers.
Luke McManus is a filmmaker based in Grangegorman, just off the North Circular Road. Luke has produced and directed award winning documentary projects for NBC, Netflix, RTÉ, Virgin Media Television, TG4, NDR/ARD, AlJazeera and Channel4, winning four IFTAs, one Celtic Media Award and the Rad harc Award in the process. His debut feature as a producer was THE LONELY BATTLE OF THOMAS REID, which premiered in the Main Competition at IDFA in 2018, won the George Morrison Award for Best Feature Documentary at the Irish Film&Television Awards and the Best Irish Film Award at the Dublin International Film Festival. NORTH CIRCULAR is his debut feature documentary as a director.
DIRECTOR'S NOTES:
NORTH CIRCULAR is a personal film. I have lived just off the road itself for two decades and remain fascinated by its variety,by its contradictions, by the competing tensions that it finds within itself.NORTH CIRCULAR is a film in a tradition of the great documentaries of urban places,such as Gianfranco Rosi's SACROGRA and Zed Nelson's THE STREET.
The film includes musical performances from artists local to the North Circular, including John Francis Flynn, Séan Ó Túama, Eoghan O'Ceannabháin, Ian Lynch & Gemma Dunleavy.

Writer & Director: Luke McManus | Editor: John Murphy | Producers: Luke McManus & Elaine Gallagher | Camera: Patrick Jordan, Evan Barry, Richard Kendrick, Jamie Goldrick, Luke McManu

World premiere: Dublin International Film Festival 2022 (Special Mention, Best Documentary)
Awards:
American Cinematographer Magazine Award – Salem Film Fest 2023
Grand Prix in Music Documentary Competition – FIPADOC 2023
Best Documentary Award – Louth International Film Festival 2022
Best Sound on Screen Award – Thin Line Fest 2023
The Spirit of IndieCork – IndieCork Film Festival 2022