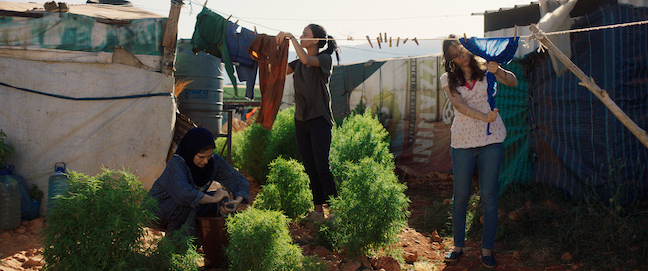 Anna Fahr is an Iranian-American Writer/Director/Producer whose work focuses on the contemporary Middle East and its Diaspora. The WORLD PREMIERE of Fahr's first narrative feature Valley of Exile takes place at the CINEQUEST FILM FESTIVAL (San Jose, USA) **WORLD PREMIERE** Saturday, August 19th at 7pm and Thursday, August 24th at 11:15am.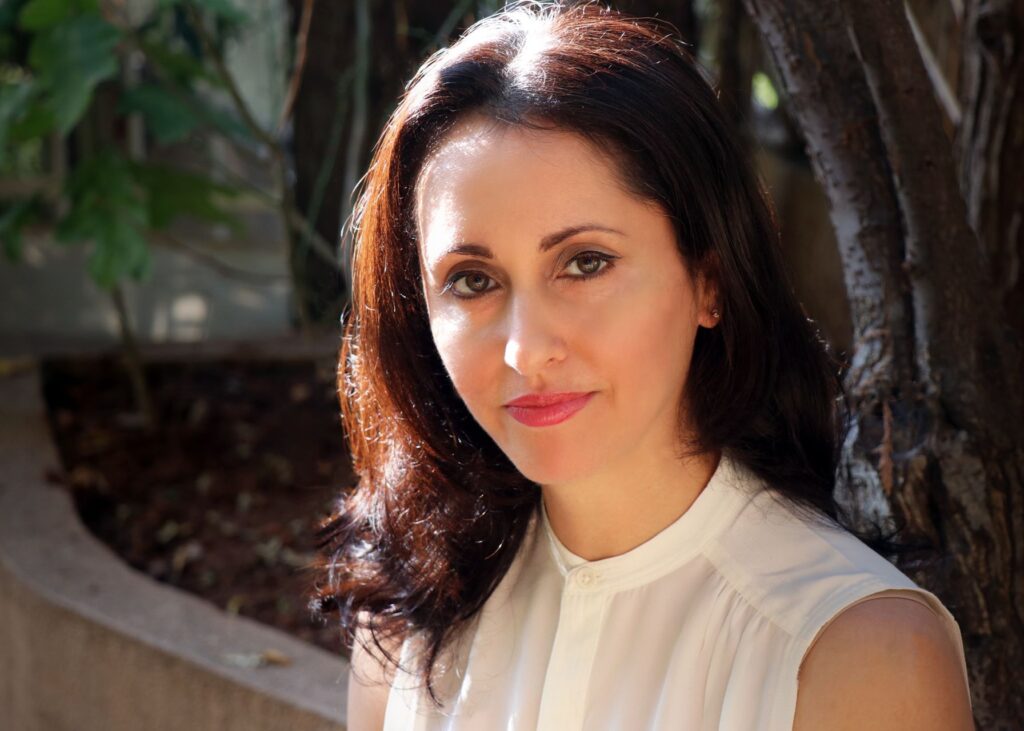 This film, Lebanese-shot, Canadian-produced is a story of sisterhood in the face of war filmed in a real Syrian-inhabited refugee camp. It features an ensemble cast that includes some residents of the settlement. The film speaks to very real, contemporary issues of migration, war and refugees.
Set in the early years of the Syrian war, Valley of Exile focuses on the journey of Rima and Nour, two sisters, who find unexpected refuge in a makeshift settlement in Lebanon's Bekaa Valley after fleeing war-torn Damascus. Rima, the older sister is eight months pregnant and is making every effort to reunite with her husband and hopes to rebuild their lives in Lebanon. Nour, the younger sister accompanies and seemingly supports her sister but is actually working hard to find their missing brother and hopes to return home to Syria.​
We first meet the sisters as they step off of a bus and walk to the location of an apartment that Rima's husband has rented. When the key does not work and the door won't open, Nour meets a kind woman, Najwa Kondakji (Haifa) who is living with and caring for her niece Joy Hallak (Shirin)at the camp. Haifa invites the sisters to stay in the space that she and her niece share. In the camp, the sisters interact with other women who are similarly forced to live without the support of family they've lost to the war.
Michel Hourani (Khaled) is introduced as the man who keeps the camp running and he also has a house not far away. Ultimately, he offers work to Rima as a housekeeper so she can earn enough money for food. Nour works with Rima to begin with, but goes off to to investigate their brother's whereabouts, risking her own safety in the process. We meet Rima's husband on her phone. We also meet Shirin's friend Sajed Amer (Hassan) who advances the story.
VALLEY OF EXILE was shot in a real Syrian inhabited refugee camp in Lebanon where families have been living for over a decade. Production took place against the backdrop of Lebanon's collapsing economy, major gas and electricity shortages, and the COVID-19 pandemic. The cast includes an ensemble of professional and non-professional actors, including residents of the camp.
The film is compelling and feels completely authentic. It is a testament to the strength and bravery of the women dealing with impossible conditions but finding a way to carry on. And there is hope -life, a new baby. And when the camps close removing those who have created a home there, where do the inhabitants go? To still another camp to begin again. The horror of life as a refugee, an exile, is powerfully brought home with amazing acting, directing by Anna Fahr, cinematography by Mark Khalife, Director of Photography, music by Alan Spiljak, Composer.
Lead actresses Maria Hassan (Rima) and Hala Hosni (Nour), who came to Lebanon as refugees in the early years of the Syrian war, offer captivating performances in their acting debuts.
Anna Fahr shares, "Looking back, I can say that making Valley of Exile was not only a labor of love for myself, but for everyone involved who, like me, worked tirelessly over many months to bring the film to life against unimaginable odds. Although we didn't have a lot of money, we had passion, determination and drive. To me, this was worth more than gold. I'm grateful to my cast, crew and the entire production and post-production team for putting their faith in me and this film. Together, we created something truly special and I can't wait for the world to see it."
The world has much to learn from this film.
Photos are courtesy of Valley of Exile