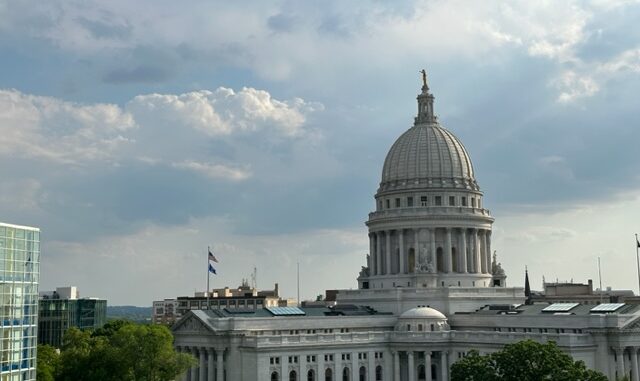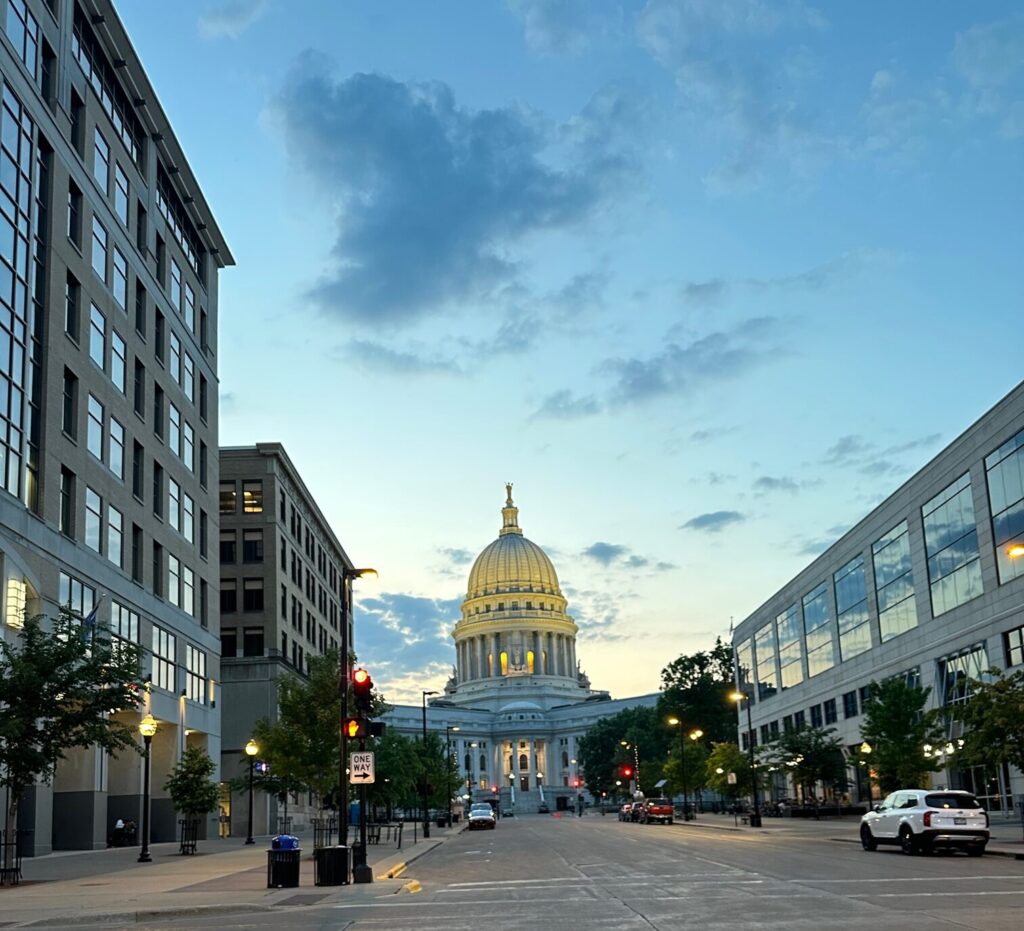 Across the U.S., many cities serve as the capitol of the state and home to a major university. Columbus, Ohio; Austin, Texas; and Boston, Massachusetts are a few that come to mind.

Madison, Wisconsin is one of those cities in the Midwest where visitors will find a the historic Capitol building as well as a Big 10 campus — the University of Wisconsin in Madison. For visitors, it's a winning combination.

What sets Madison apart is that it is a very walkable city. I parked my car when I got there and didn't use it again until I left.

Situated on two beautiful lakes, Lake Mendota and Lake Monona, Madison can best be described as "big-city style with a small-town vibe." It's a can-do community, progressive and friendly. You'll feel this energy wherever you go.

As I drove down Washington Street, the Wisconsin State Capitol came into view as an impressive welcome. I eagerly jumped at the opportunity to take a free guided tour of the State Capitol. It runs every hour on the hour. Learn about the history of the granite dome (the only one in the U.S.) and stand in awe of the gorgeous rotunda. Head up to the observation deck and enjoy 365-degree views. Notice the intricate marble sculptures on the top decks, representing Wisconsin's spirit of progress.

On Saturday mornings through November 11, the Dane County Farmers Market spices things up on Capitol Square, showcasing hundreds of local farmers selling fresh cheeses, baked goods, and flowers. Pick up a few treats and enjoy your picnic on the lawn as you listen to the live music.

Walk through the University of Wisconsin Campus
Madison's founding fathers made a good decision to connect the Capitol with the campus by way of State Street where you'll find restaurants, shops, bars, and food trucks, ranging from Asian to African. In season, cheer on the UW Badgers on the field or on the court.
I heard rave reviews about their ice cream, made in the campus creamery and sold at the Union. It's rich and creamy, just what you'd expect from America's Dairyland. Like everyone else, I took my ice cream and sat on the terrace with their famous multi-colored chairs.

Kids are King at the Madison Children's Museum
The Madison Children's Museum is designed for kids through age12, from the outside in. The recently renovated Wonderground takes kids on an outdoor adventure with spiral slides, Cocoon Climber, and an 1830s log cabin. Inside, you'll find tons of interactive exhibits and equipment to play on.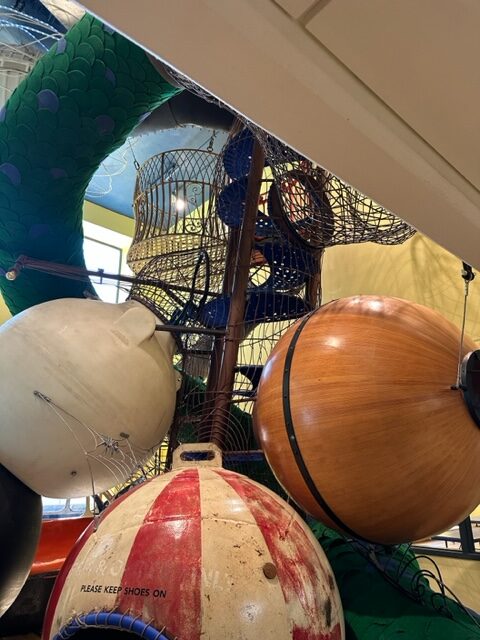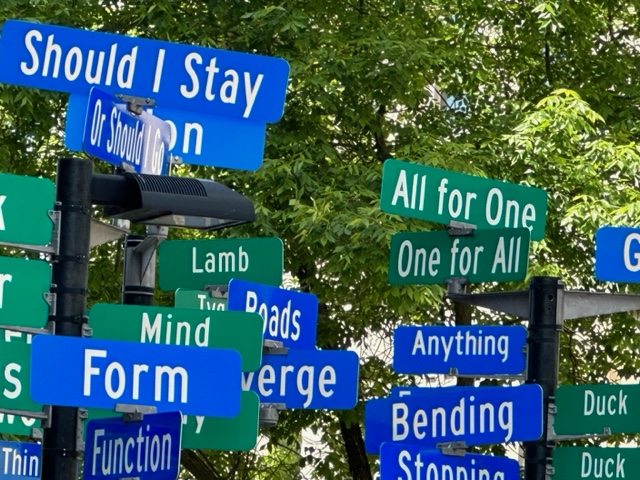 Get Out on the Water
I kayaked on Lake Monona and got close enough to see the multi-level Frank Lloyd Wright-designed Monona Terrace and Convention Center. Check out Brittingham Boats for kayaks, paddle boards, canoes, and more.
It's All Happening at the Zoo
The Henry Vilas Zoo is a free attraction. From the Zoo Train to the Carousel, enjoy a walk and visit the animals ready to greet you. Before or after the zoo, head to Zuzu Café for breakfast burritos, salads, sandwiches, and daily specials.
Chill Out at Cave of the Mounds
This National Natural Landmark is filled with natural wonders and families love the adventure of feeling like Tom Sawyer. Walk along the lighted paths and admire the crystals that hang down from the ceiling. Take a self-paced or guided tour for more explanation about the cave formations.
Take a Historic Architecture Walking Tour
Running from May – September 23, this walking tour showcases historic neighborhoods, bungalows, mansions and more. See the works of Frank Lloyd Wright, Louis Sullivan and other prominent architects who contributed to the growth of this booming city. Hosted by the Madison Trust for Historic Preservation. Tickets must be purchased in advance online.

Recommended Restaurants
You can't go to Madison without trying Wisconsin's favorite cheese curds. Try two kinds of cheese curds at The Tipsy Cow – their Spotted Cow battered cheese curds dipped in Ranch dressing. For a more savory flavor, try the Goat Cheese Curds.
Dine at Johnny's Delmonico Steakhouse for a classic dining experience you'll long remember. The traditional steakhouse ambiance is enhanced by mahogany paneling, white tablecloths, and art-déco décor. Voted the Best Steakhouse in Madison for ten years, the menu features steak and seafood — Certified Angus Beef in a variety of cuts and topped with mouth-watering sauces. Start with their baked French Onion soup, finished with tangy Gruyère cheese. My New York Strip was grilled to perfection, served with fresh asparagus and Brussel sprouts, while my partner devoured the Scottish Salmon. We couldn't resist the Wisconsin Mac & Cheese, so rich and savory. Did we have room for dessert? The Crème Brule with blackberry jam filling made for a sweet ending.
Start your day out right with Marigold Kitchen, serving breakfast and lunch. I enjoyed scrumptious banana pancakes topped with strawberries and whipped cream, while my guest had the breakfast burrito. We ate outside with cup of Mocha Sunrise and watched the people walking to work.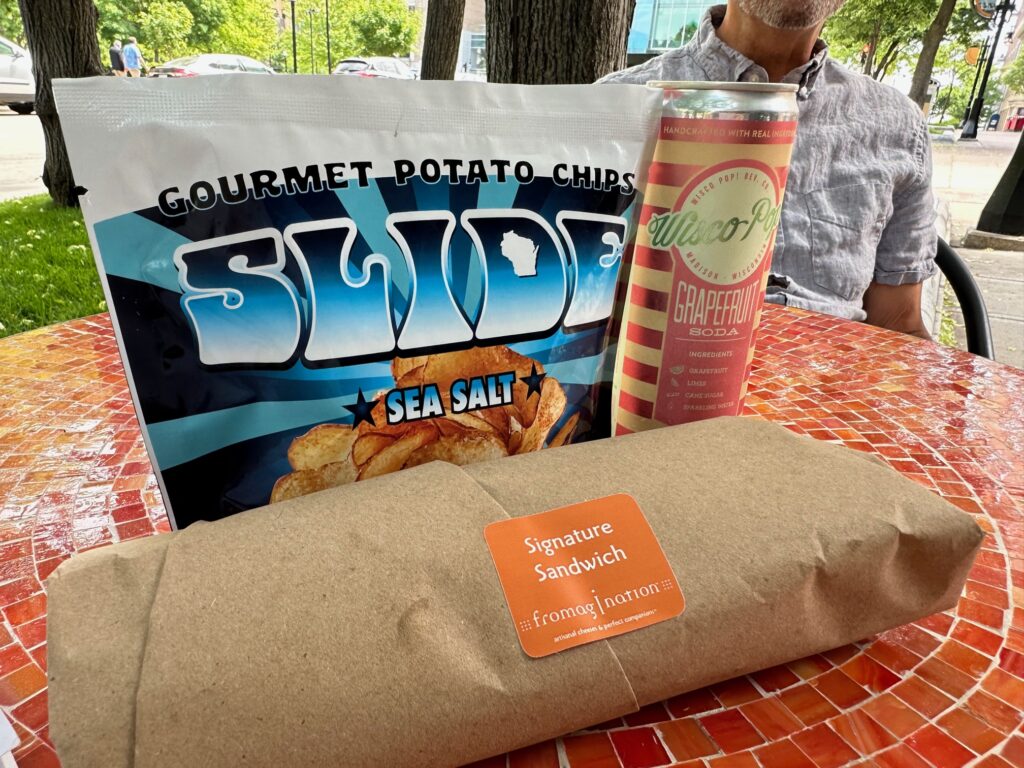 At Fromagination, this gourmet store filled with cheese, wine, crackers, honey and other locally-made products, resembles a European Specialty Shop. Owner Ken Monteleone will be happy to tell you about Wisconsin's artisan cheesemakers, some of whom have been plying their trade for generations. You'll be more than impressed with the craftsmanship that goes into all of these amazing Midwest products. Indulge in specialty sandwiches and have a picnic in front of the Capitol. My favorite is its signature turkey breast sandwich with creamy French Brie, and cranberry relish on wheat bread. Pick up a bag of locally made Slide potato chips, the best you've ever tasted. Then ask Ken about his famous Pleasant Ridge Reserve Cheese, one of the most awarded cheeses in the U.S. from Uplands Cheese. Recently featured on the Today Show, Fromagination is known throughout the world.
Come for the shopping at Hilldale Shopping Center, a few miles away from downtown. Put a little Italian on your plate at Amara with sharable dishes, hand-crafted pastas, fabulous salads and refreshing cocktails. The Burnt Ricotta Cake sounded interesting for dessert. You're in for a very special treat. Afterwards, stroll the Hilldale shops to discover local and national retailers, including Willow & Weld, where the jewelry is welded onto the wearer.
Recommended Accommodations
The AC Hotel Madison has the ideal location, just steps away from the Capitol, offering luxury accommodations, and contemporary amenities. Known for its fabulous rooftop restaurant, Eno Vino, this is where Madison's movers and shakers come to share a glass of wine, charcuterie boards and small plates.
Make your plans for an inspiring getaway. For more information, go to visitmadison.com.