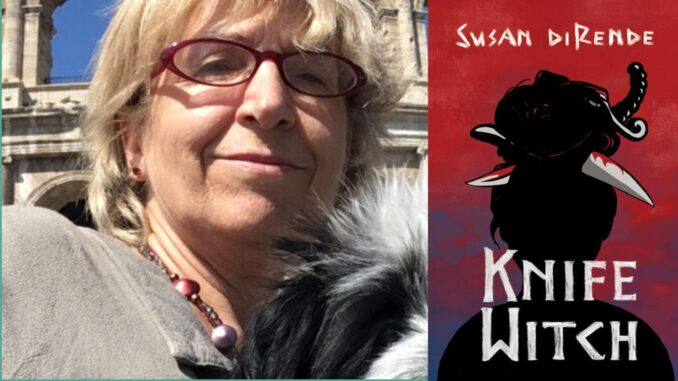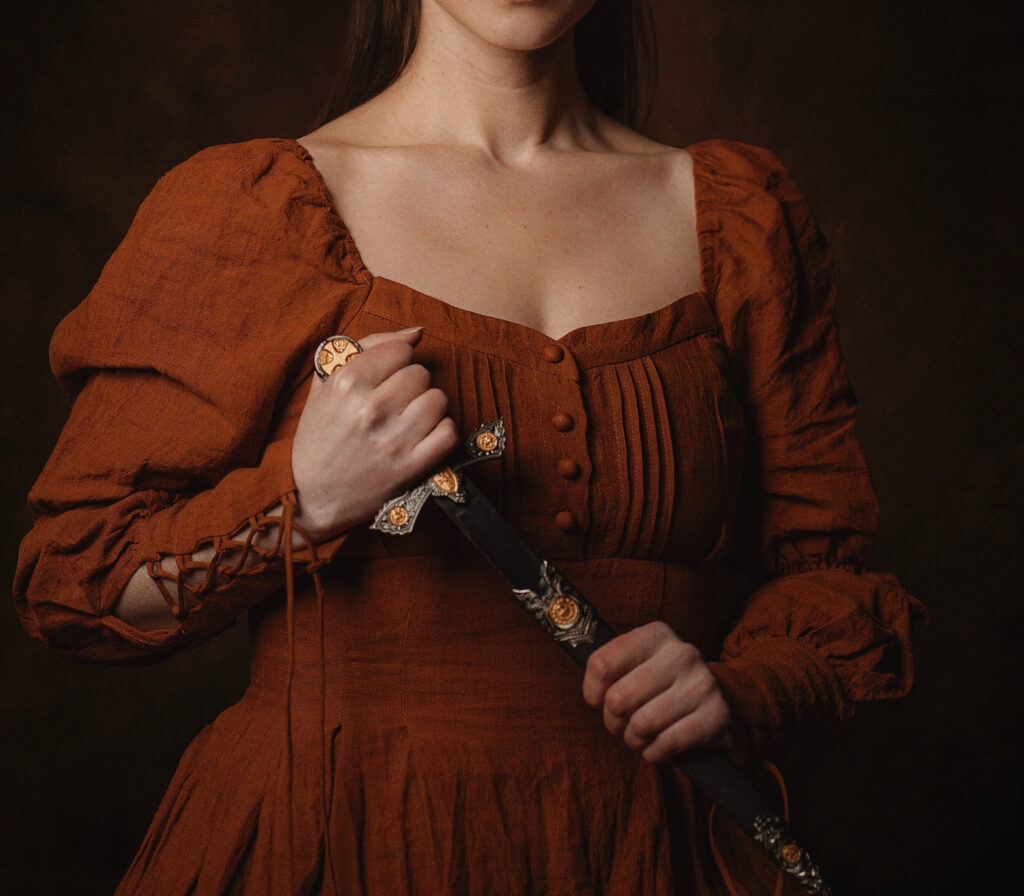 When barbarian sea raiders attack her village, a kitchen girl fights back with the only weapons she has, her boning knives, accidentally convincing the raiders she must be a witch. It just so happens they're used to witches, as the islands where they come from are ruled by them, and whenever they find a new one, they need to take them back to be trained. They take her along and her "Luck" along the way does turn out to be a unique type of magical power.
So the newly-christened Knife Witch begins an absolute thrill ride of adventure including, the sea captain and his pirate crew, a girl and her dog, an amorous giant squid who wields magic of his own, a coven of wicked witches and an evil empire. And that's just for starters. There are also crafty spymasters, ancient magic, and primeval gods and their avatars.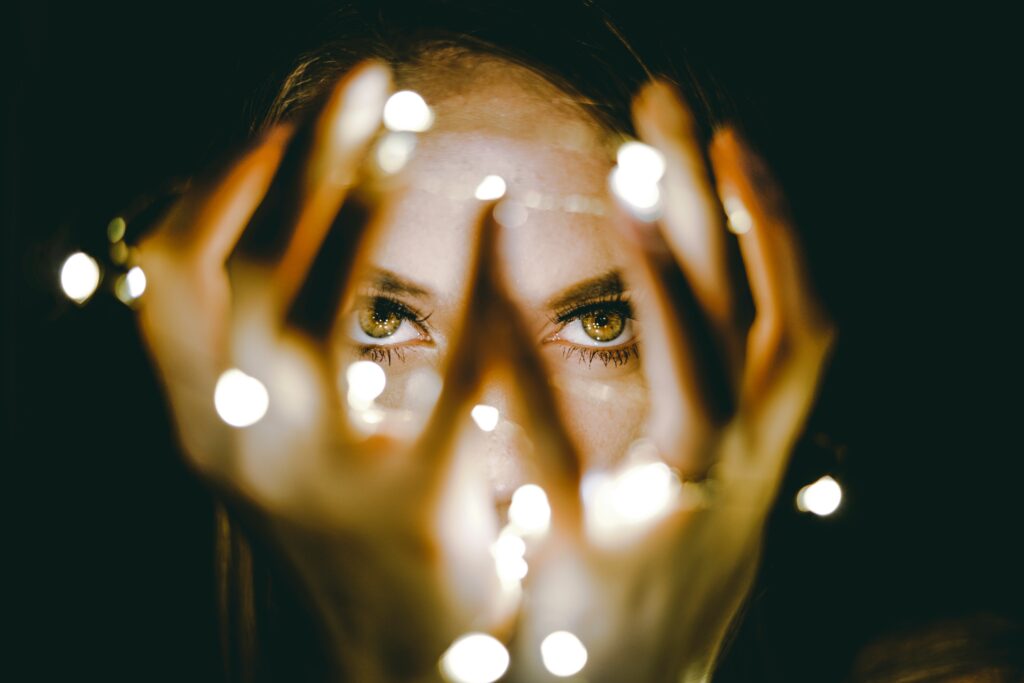 This is one of those novels where even though the initial shape of the story seems to be going to familiar places, it always ends up somewhere unexpected. I've read a lot of books, and can usually anticipate plot points as I'm reading, but this is a novel where I was surprised not just once, but numerous times by the absolutely innovative and sometimes hilarious plot twists and unique worldbuilding. There's a moment in one of the battles with the Knife Witch's adversaries that I have been waiting for someone to write for a long time. And someone finally did it, Susan diRende. It happens in this book. And it's too good to spoil. But I hope you find it as satisfying as I did.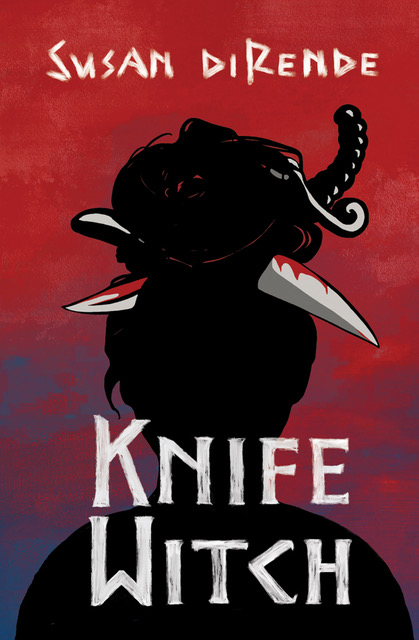 When I contacted the author, she shared a bit of her process and why the book contained so many twists and turns.
SPLASH: I understand you published part of this before.
diRende: It started as a short story. Chapter 1 was published by the same people who published my book and it got a great review by Rich Horton's short story roundup in Locus Magazine. The publisher suggested, I make it a book. So during the pandemic, that's what I did.

SPLASH: It reads a bit YA to me, with the breakneck pacing, drama and very youthful but super-competent protagonist.
diRende: I think of it as NA, New Adult, rather than YA, but really only if someone needs a category to hang promo on.
SPLASH: Congrats. How did you get the idea for this story?
diRende: How do I get ideas? I'm a "pantser" through and through. (NOTE: Pantser is author slang for "writing by the seat of my pants." It's the opposite of a Plotter who plots the entire book out to minute detail before they begin writing.) I wrote this book with only a vague idea of direction and a clown's sense of reversal. (I was an actual circus clown in a traveling circus once upon a time.)
For instance, in this story I had no ideas at the beginning beyond the evil coven. Why did the evil coven want witches? To steal their power I decided, and it went on from there."
"When I'm stuck on what has to happen at the end of a beat, I ask "what could possibly go wrong?" And then make it go wrong. At which point I scramble to patch the leaky creaky vessel of the story so it can keep going forward. I keep in mind that ultimately the character has to face the last thing she wants to face, feel herself fail, and then find a way through some kind of willing sacrifice and a big ass battle. I just keep stirring the pot, adding ingredients, and remembering the story has to keep moving and the author has to have fun doing it. At least this author does."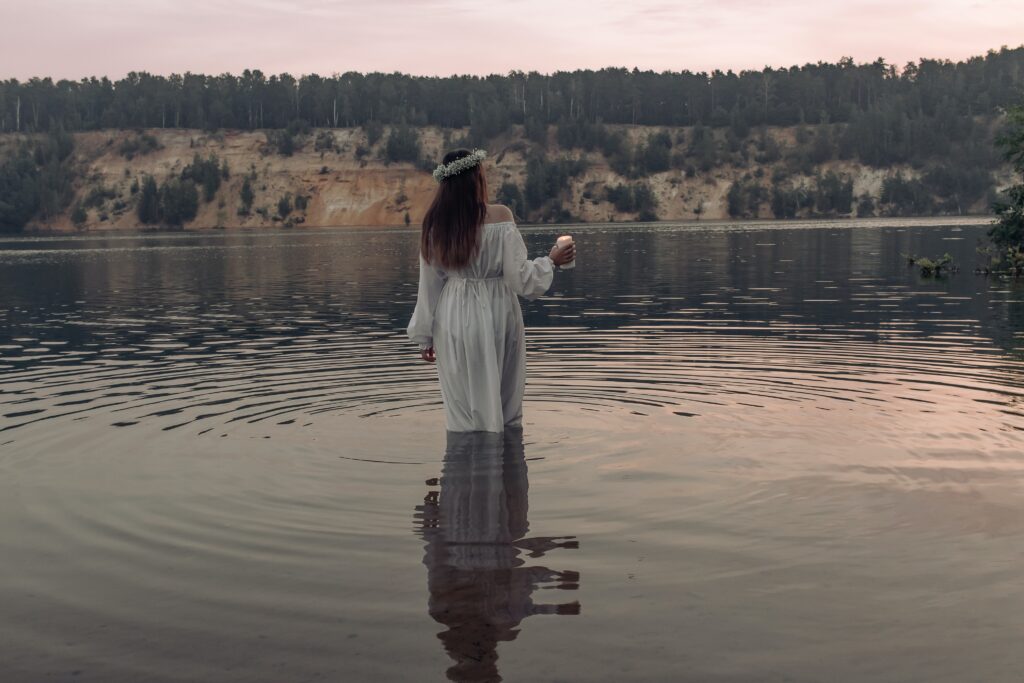 SPLASH: It seems like a mash-up of many cultures. What did you use as sources?

diRende: I'm always reading or watching videos on the history of civilizations and cultures for ideas, like how the Sea People destroyed civilization at the end of the Bronze Age and stole stuff from that. Or reading about how Kali almost killed Shiva in a bloodlust but he lay himself at her feet and she recognized him, turning blue with shame.
SPLASH: The book is rather open-ended and the world is large. Do you intend to write a sequel?
diRende: I do have an ideas for sequels —lots of possibilities because I love this world.
Reviewer's Note: I read this in an ARC copy from the publisher and it was very, very badly edited. I understand the editors have made another pass at it since then and I hope some of the issues have been cleaned up. It is the only thing I didn't like about this book. I think most readers will not be as bothered by it as I am, as I have to do editing in my daily life.
Knife Witch is available from Aqueduct Press at Amazon.

Photos by Susan diRende, Aqueduct Press, Rhett Wesley, Ksenia Yakovleva, Toby Elliott, Lance Reis