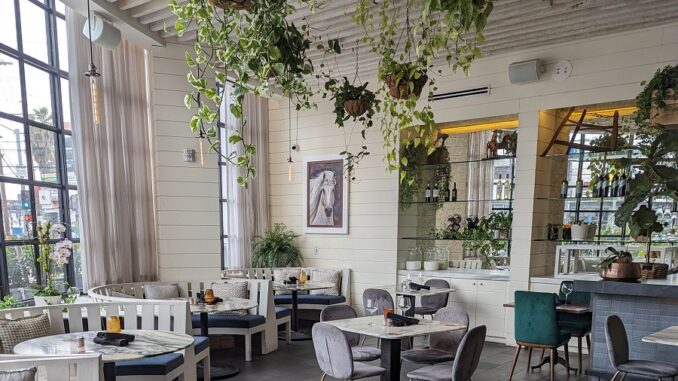 A steak fresh off the grill will always put a smile on Dad's face on Father's Day, but what if you could somehow make the smile on his face even bigger? H & H Brazilian Steakhouse is not only going to serve steak to your dad, but also countless other cuts of grass-fed beef he will never have to leave the table.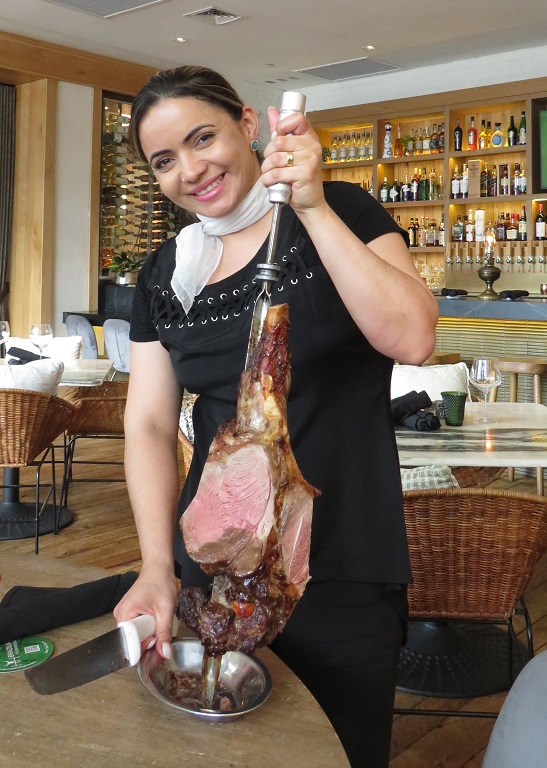 If Dad is a meat eater, H&H Brazilian Steakhouse will be pure heaven for him as the lineup of meats is seemingly endless. Each selection is cooked to perfection, brought to your table, and sliced to your choice for you to enjoy. What more could one ask for on Father's Day than 16 different varieties of meat, all locally sourced and Halal meats, featuring: beef ribs, filet mignon, leg of lamb, bacon-wrapped chicken, and the delectable grilled pineapple. While the majority of the cuts of beef you are likely to know, the picanha variety might be new to you, but it will become one of your favorites once you try it. This cut was almost kept a secret by Brazil and they eventually made it well-known and thankfully it is part of the service as you are going to find this the most tender and flavorful bite of the day and with any selection, they are all seasoned and cooked flawlessly.
The selections of meat can be almost overwhelming, but you certainly can't pass on all of the goodness that served up at the fresh and organic salad bar. The choices are so wide-ranging, you are going to have a hard time taking it all in. The freshness of the produces comes through in each bite, whether it is one of the salads, brussels sprouts, golden beets, strawberries to dip in the chocolate fountain, as well as an incredible selection of cheeses, you could stop eating at the salad bar and leave H&H completely satisfied.
If you are looking to visit either H&H Brazilian Steakhouse location, make sure to reserve your table in advance as they are not taking walk-ins, reservations are a must. You can enjoy H&H on Father's Day from Noon to 9 p.m. The all-you-can-eat churrasco experience is $70 per person, children under 6 are complimentary and children ages 7-12 are half of the adult price.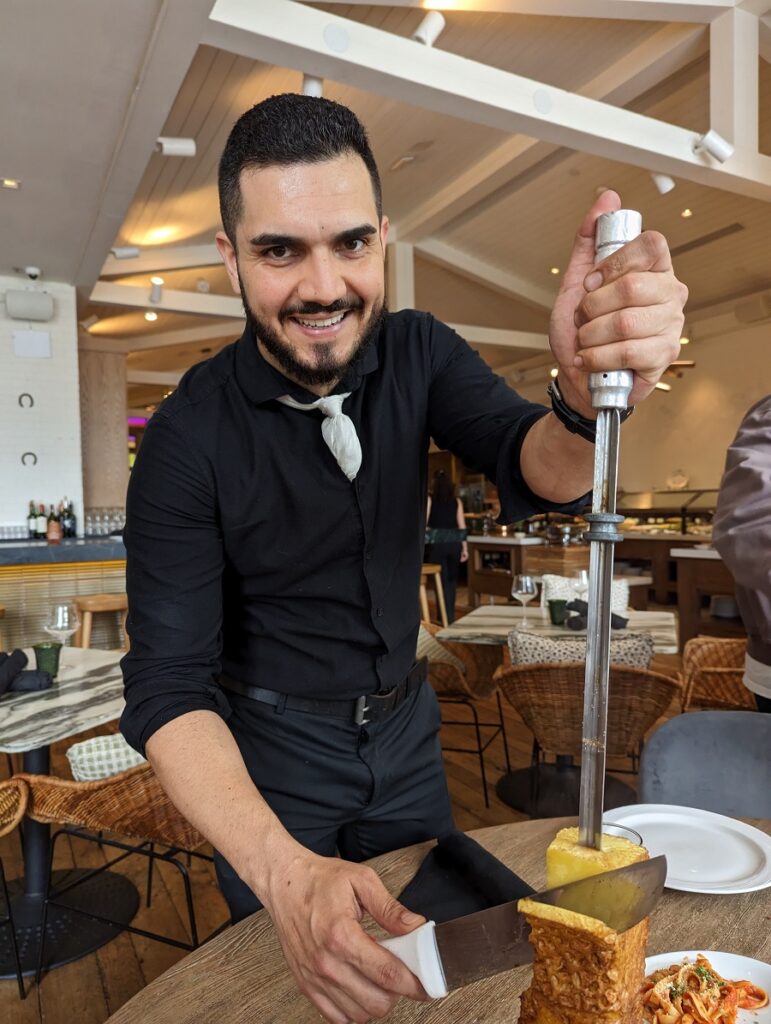 If you are looking for a truly memorable restaurant for Father's Day, H&H Brazilian Steakhouse is the only choice. The unparalleled selection of meats is only the beginning, from start to finish H&H gives you the first-class Brazilian experience that they have perfected since Day One and will leave your Dad with a Father's Day meal he will never forget.
For more information, visit: H & H Brazilian Steakhouse