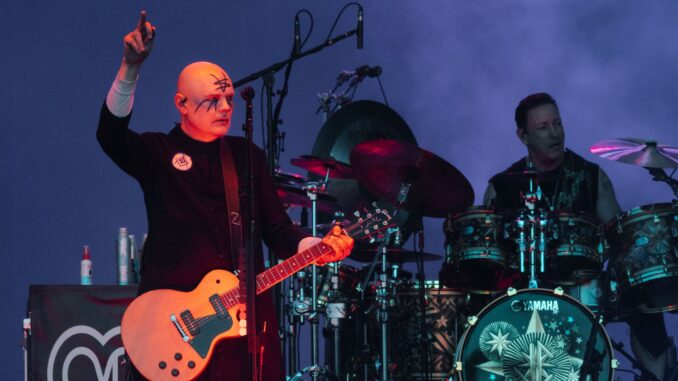 BottleRock Napa Valley once again delivered on all fronts. Now, in its 10th year, the beloved music and culinary festival continues to prove that the festival ages like fine wine. Taking place over the Napa Valley Expo, Latitude 38 Entertainment and others pulled out all the stops! Proving Napa Valley really does have it all! Day one set the bar high for what was to come the remainder of the weekend.
Airborne Toxic Event took over the Verizon stage mid-day. Although the crowds for the set mayhap been a tad smaller, 5hat didn't stop them from giving it their all. The violin was a nice touch to the afternoon performance. One good thing about coming to a music festival is your ability to check out newer bands that may be under the radar. Sgt.Splendor, The Great North. And Beach Weather filled those spots for us. The Great North drew us in so much that we checked them out on the JaMPad stage for an extended version of their performance. Beach Weather was pure relaxation and vibes. With a similar sound to others in the genre such as COIN, Beach Weather was a nice surprise.
The Smashing Pumpkins took it back to the 80s. Now celebrating their 35th year as a band, it's safe to say they're worth the hype. The group pulled on strings of nostalgia as they tore through a slew of classics which included "Bullet With Butterfly Wings," "Cherub Rock," and the crowd-favorite single, "Today."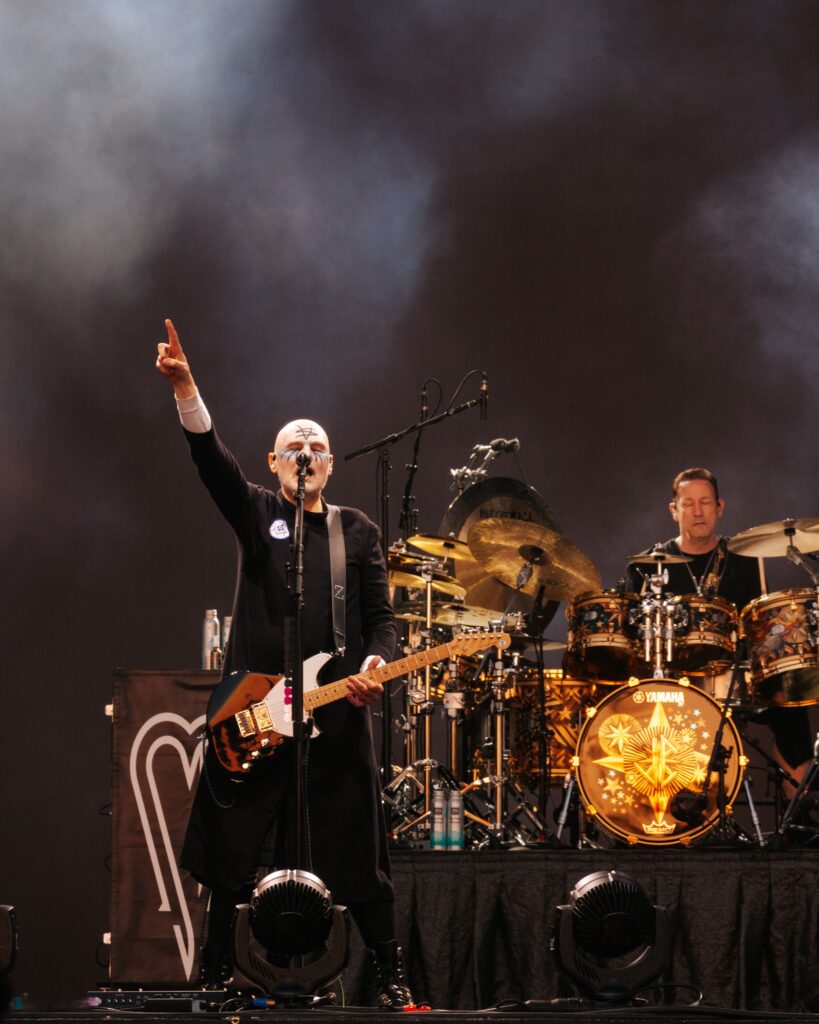 "When it comes to music festivals, I guess BottleRock is considered top shelf," James Iha, the Smashing Pumpkins guitarist, jokingly shared with the thousands of fans in the crowd. The group also played several songs from their recently released rock opera ATUM, the third act of which arrived earlier this month.
Post Malone closed night one of BottleRock and hyped the crowd like no other. He opened the set with his hit single, "Wow" and made the stage his playground. With an artist like Post Malone vulnerability and connecting with the audience is important, and on-goers felt every word spoken during his emotional set. In between singles, the frontman revealed that was a special day as it was his daughter's birthday and he was looking forward to seeing her after. The father-of-one may have a lot on his plate right now with fatherhood however; he proved he is grateful as ever for his loyal and dedicated fans. If you didn't come as a fan to his set, you certainly left as one!
The 3-day culinary and music festival brings the best of the best in Napa Valley and this year shows no sign of slowing down. Lizzo, Red Hot Chili Peppers, Lil Nax X, Dog Star, Cautious Clay, Leon Bridges, Duran Duran, The Struts, Sheryl Crow, and more are on deck to perform the remainder of the weekend.