Go beyond the socks, ties, mugs and handmade goods this Father's Day with some fun finds in the gift guide below. Items are listed from least to most expensive.
Five Crowns from PlayMonster
The award-winning card game, Five Crowns, is a five-suited rummy-style game for children and families to enjoy. Get competitive as you compete to make the right combinations and be the first player to go out. Keep an eye out for the wild card that changes every round going through each suit until the Kings go wild!
A unique twist on a card game classic, this is perfect for game nights AND individual play.
$9.47 Buy now!
Moso Natural Scent-Free Odor Eliminating Sprays
The ultimate solution for eliminating unwanted odors in your home or car. This powerful formula is made with natural bamboo charcoal, which is scientifically proven to absorb and neutralize odors without the use of harsh chemicals or artificial fragrances. Moso Natural Scent-Free Odor Eliminating Sprays are perfect for anyone who wants a fresh scent without the overpowering scent of traditional air fresheners. Moso Natural is safe for use around children and pets, and it's environmentally friendly too.
$11.95 Buy now!
Sarge's Low Country Shrimp and Grits Sauce
Made from an authentic low country style recipe, this shrimp and grits mix is a delicious and savory combination of aromatic spices with a hint of fire to spice things up.
Chef Julius West's love of food developed as a child traveling the U.S. as the son of an Air Force Sargeant. While his dad was serving, Julius spent hours in the kitchen with his mom where she taught him that thoughtfully preparing traditional, homestyle dishes is a way to show others care and respect.
This inspired Julius to open his food truck in 2012 where his delicious shrimp & grits quickly became the most popular dish on the menu. Julius has now decided to bottle this fan favorite to make it easy for anyone to enjoy this delicious, time-honored regional favorite at home.​
$12.99 Buy now!
BEAM pre workout travel sticks
Pre workout travel sticks are made from 100% recycled paper, the travel tubes includes 7 sticks and makes it easy to pack your pre workout on the go. You can always reuse the tube, repurpose, or recycle it.
100% recyclable tube: made from 100% recycled paper, the travel tube makes it easy to pack your pre workout on the go. you can always reuse the tube, repurpose, or recycle it
all natural caffeine: derived from Coffeeberry®, whole coffee fruit extract, and green coffee bean
naturally sourced color:derived from fruits and vegetables you already eat and love
no jitters or crash: thanks to the use of adaptogens and natural caffeine
vegan friendly: made with all vegan ingredients
$14.99 Buy now!
PO' UP! Card Game
A party game that celebrates the legacy, culture, and traditions of Black college students and graduates. It's all about reliving those memorable college days and toasting to Black Excellence. The best part? PO' UP! Card Game is inclusive, ensuring that players from all educational backgrounds can join in on the fun. It has received fantastic reviews from students and alumni at Predominantly White Institutions like Illinois State, Predominantly Black Institutions like Georgia State, and Historically Black Colleges and Universities like Xavier University.
It comes with 100 playing cards in 9 nostalgic themes, sparking hilarious memories and embarrassing moments from college. The game can be played in various ways, making it perfect for current college students, graduates (21+), and even virtual parties on Zoom. Not only does PO' UP! Card Game provide entertainment, but it also gives back to the community. PO' UP! Cards contributes a portion of their online sales to The JCS Project, supporting college students with free care packages.
$19.99 Buy now!
Nostalgic Chocolate Bars – Five Pack
You will get to dive back into your favorite childhood flavors with these unique 3.5 oz handmade chocolate bars! Must-have flavors include Apple Pie (creamy smooth milk chocolate with your favorite fall flavors that give you that hint of cinnamon, dried apple chunks, and a dash of sea salt), Milk & Cookies (milk chocolate made in-house with chocolate chip cookies pieces and a smooth, milky taste), and Peanut Butter and Jelly(creamy Milk Chocolate with the perfect childhood combination of smooth peanut butter and jelly. Other delicious flavors are Fruity Flake (decadent white fudge with dashes of fruity pebbles) and Pancakes & Syrup (milk chocolate with mixins of hardy dark chocolate, vanilla wafers and finished with the perfect amount of syrup flavor). You can select a pack of all five flavors or choose one flavor for all five bars.
$25 Buy now!
SpaLife Beauty – Men's Sandalwood Gift Set
Help dad indulge with this relaxing aromatherapy set. This head to toe sandalwood bath and body set includes a shower gel, bubble bath, body lotion, body wash, bath crystals, and a sisal sponge.
Nicely arranged in a reusable, insulated, and on-the-go cooler. Cleanse the skin and smell great too!
$27.99 Buy now!
Banana Loca
Meet Banana Loca, the innovative must-have product you didn't know you needed! The perfect summer fun snack to make together! The concept is simple – core and fill bananas while in their peel to make a fun snack. The results – simply delicious! This new kitchen gadget straightens a banana, removes the core to create a space then you can stuff the inside with a variety of tasty food pairings like honey, jams and jellies, peanut butter, cream cheese, and Nutella. The interest in the gadget is exploding! Business partners and best friends Renee Heath and Bechara Jaoudeh secured a deal on ABC's Shark Tank with two sharks, Mark Cuban and Kevin O'Leary! Dream team! Banana Loca has been gaining momentum ever since. Recently featured in HuffPo, Forbes, Drew Barrymore, Fox & Friends, KTLA, Yahoo, and KCAL/KCBS and on Food Network's social media channels!
$28.99 Buy now!
Top Note Tonic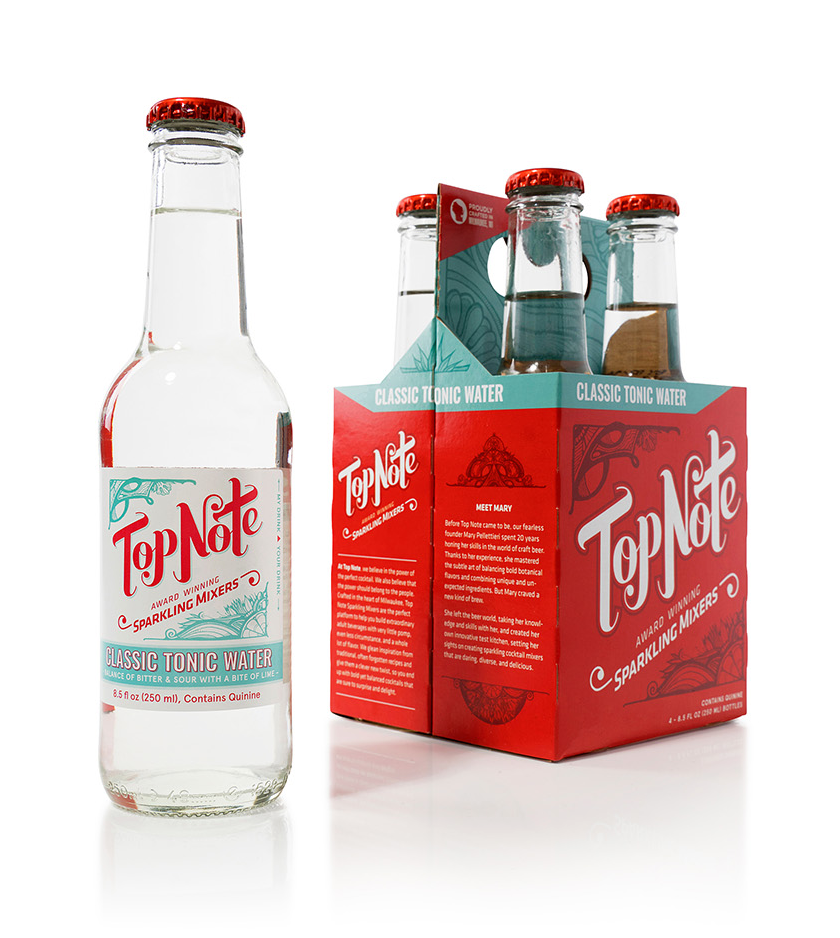 Top Note Tonic has invented the most complex and layered beverage mixers on the market. Co-founded by Mary Pellettieri, who has more than 20 years of experience working in craft beer quality, Top Note's lineup of award-winning mixers not surprisingly feature unique botanicals, unexpected ingredients, and beautiful flavors that complement the best spirits in the market. Top Note allows consumers to create with confidence and discover complex, but not complicated, cocktails and alcohol-free mixed drinks.
The entire Top Note product lineup, including, Club Soda No 1, Ginger Beer, Classic Tonic Water, Grapefruit soda, Bitter Lemon Tonic and the award-winning Indian Tonic Water.
$39.99 Buy now!
NASCAR 75 YEARS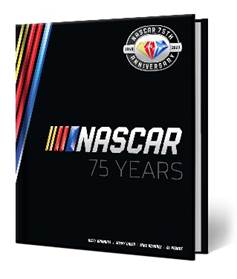 Packed with evocative photography and a history written by some of the sport's most knowledgeable journalists, NASCAR 75 Years is the definitive – and official – story of America's favorite motorsport. It's a stunning celebration, capturing the greatest moments throughout the decades: from the beaches of Daytona to the jaw-clenching competition, the mind-bending technology, the triumphs, the teamwork, and the high-speed thrills. Large-format photography from throughout NASCAR history brings it all to life alongside narratives written by a roster of veteran NASCAR reporters and historians. Hardcover, 224 pages, 310 images.
$50 Buy now!
Black Label: Nut Decanters
He will love pouring himself a glass… of these premium nuts. This delicious blend of cashews and almonds is perfect for any nut lovers with class. These decanters come filled with either our signature mixed nuts (premium salted cashew & almonds) or whiskey-flavored old fashioned ones, and make a great addition to any home bar. These will be prized possessions in every man's life who loves good food as much they do alcohol.
$50 Buy now!
Gelato Pique USA
With Father's Day fast approaching, it's the perfect time to start thinking about finding the perfect gift for the special man in your life. Gelato Pique USA, offers a premium range of Japanese loungewear that makes the perfect gift. Gelato Pique is originally from Japan, was established in 2008, and officially branched out in the US in late 2018. Our brand is one of the most popular and appreciated brands given as gifts in Japan. Our products are made using the highest quality materials and are incredibly fluffy and cozy, ensuring maximum comfort for your loved ones.
$63.60-$195.40 Buy now!
Uber Appliance – Sorbet Machine
The Uber Appliance Sorbet & Ice Cream Maker is the perfect gift for all ages. Whether you're shopping for kids, teenagers, adults, or grandparents, this sorbet and ice cream maker will bring healthy fun to everyone!
It works by feeding frozen fruit or other tasty treats into the chute which quickly blends it into a delicious dessert without all the extra calories! Recipe book and popsicle mold included!
$99.99 Buy now!
THE ART OF NASA: The Illustrations That Sold the Missions, Expanded Collector's Edition
In this expanded collector's edition, complete with a paper model Lunar Module and a poster, explore over 200 stunning artworks commissioned by NASA to sell its missions. Culled from a carefully chosen reserve of approximately 3,000 files deep in the NASA archives, the 200+ awe-inspiring illustrations presented in this special boxed edition are complemented by 32 pages of new material, a rolled poster, four postcards, and a new forward by astronaut Tom Jones. This collection of the rarest of the rare is not only a unique view of NASA history—it's a fascinating look at the art of illustration and a glimpse of NASA history like no other. Hardcover in a slipcase, 224 pages, 200+ images.
$100 Buy now!
*Photos courtesy of respective companies. We were not paid to promote these items, though many of the companies chose to send us the product prior to (and after) the publication of this guide.
*Feature image by Tim Mossholder on Unsplash