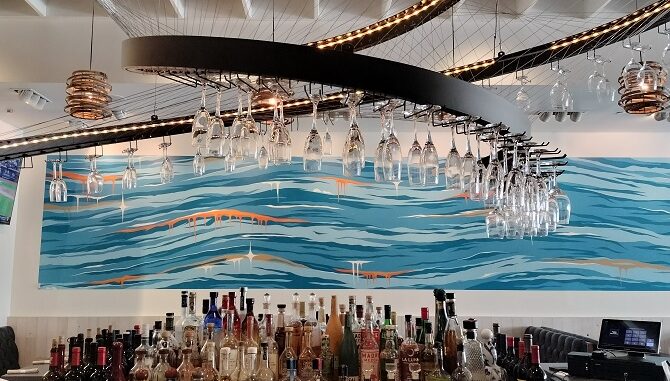 NEIGHBORS RESTAURANT is a wonderful way to spend a day in this Playa Vista neighborhood. Nestled between Marina Del Rey and Culver City, Neighbors is only a 20-minute drive north of LAX. Guests can enjoy the neighborhood, capturing the California sun in this indoor-outdoor setting with patio seating among seasonal flowers to make your experience a truly neighborhood friendly feeling.
Neighbors' interior dining is breathtaking complete with a wineglass created chandelier that elegantly floats over the center bar and this ambiance creates a grand entrance for a beautiful brunch. Begin with a Limoncello Spritz – Lemoncello, prosecco, lemon juice, splashed with soda water or Aperol Spritz – Aperol, prosecco, soda water, orange garnish, or a traditional champagne topped with any of your favorite juices to make your own unique Mimosa.
Enjoy neighborly favorites like the Neighbors Avocado Toast completed with two eggs, any style, hashbrowns, and bacon or sausage. I recommend adding the smoked salmon for only $6 more as the portions are abundant and the salmon is perfectly prepared. Another Neighbors' specialty is the Neighbors French Toast or Pancakes – French toast, thickly cut, or pancakes with seasonal berries, orange zest, whipped cream, butter, finished with a hibiscus bourbon reduction. Patrons with a veggie palate will enjoy the Playa Vista Omelette – Carrots, zucchini, broccoli, mushrooms, jack cheese, topped with micro chef blend, avocado, served with breakfast potatoes, hashbrowns, or salad. Brunch foodies can also choose from Breakfast Sandwiches or Burritos, Chilaquiles, Crispy Chicken with Gravy, Steak and Eggs, or simply Granola and Fruit Bowl with seasonal fruit.
Good Neighbors know how to treat their guests with friendliness, so if Brunch is not your style indulge in the All-Day selection from the bougie recommended selections of Pesto Flatbread – House made basil pesto, fresh mozzarella & tomato, or Tuna Tartare – Wontons spread, or Brussel Sprouts– Grilled Brussels with roasted garlic & parmesan, to a more simple but popular California faves like Pretzel, Guacamole, or Fries – Garlic Roasted or Sweet Potato.
Variety is the spice of life and Neighbors does not disappoint offering choice selections of Salads: Chopped, Organic Kale, Quinoa , and Neighbors Chipotle Caesar. Additionally, Neighbors offers the ultimate Burgers: Classic and Neighbors' specialty and Sandwiches: Crispy Chicken, French Dip, Chicken Pesto, Chipotle Chicken and Caprese.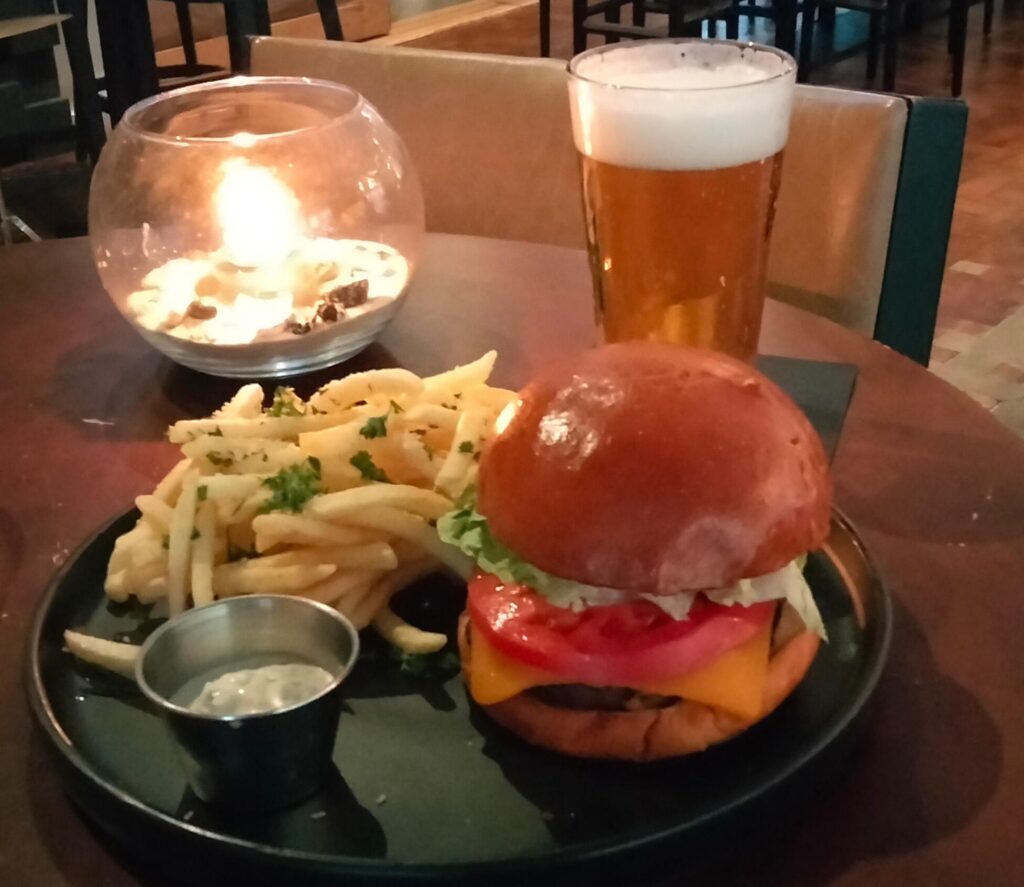 Sports are definitely a Neighborly-shared event and there is no place better to engage in the L.A. vibe of the Lakers, Dodgers, Kings, Rams, and Chargers – (Don't forget UCLA and USC) than Neighbors. Experience your teams' win with your favorite draft beer or cocktail from a full bar. There are numerous TVs throughout the bar area as well as a HUGE screen projector in the main lounge area for your viewing and cheering pleasure. End your dining experience with chef's surprise specialty dessert.
Brunch it from 10 am – 2 pm on the weekends or enjoy an All-Day selection from 10 am – 10 pm.