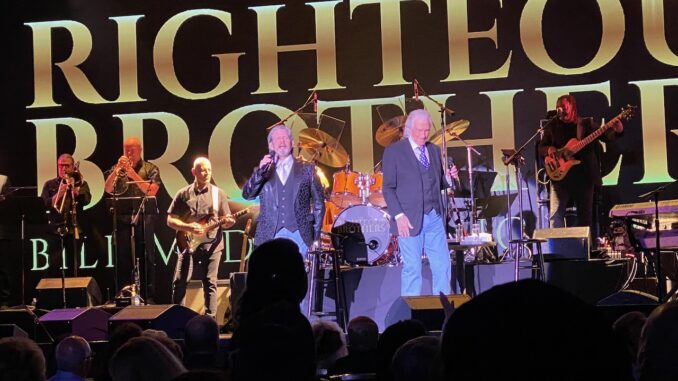 Wherever you go in the Las Vegas area, there are folks from the entertainment industry out and about.
SOUTH POINT CASINO & SPA
In April, we had the pleasure of spotting a few of those folks at South Point Casino & Spa when the wonderful Righteous Brothers performed there.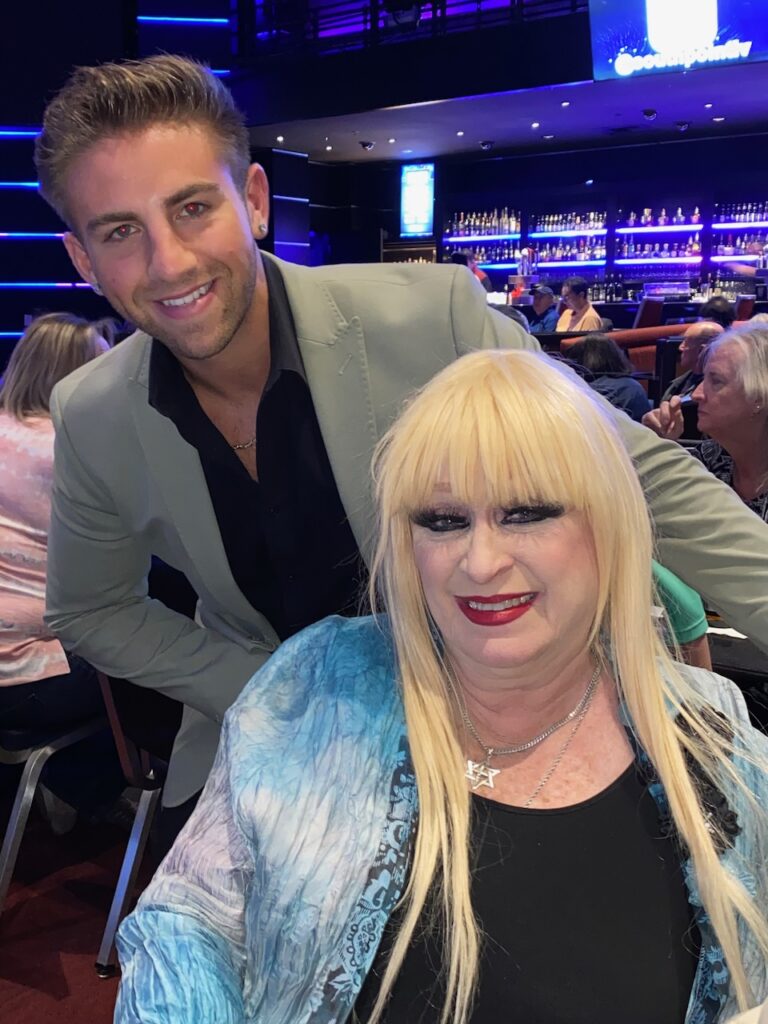 We found our seats and immediately recognized opera singer turned jazz singer Rose Kingsley at our table. Then we had the pleasure of meeting Chris Ruggiero and learned that he would be doing a show at South Point a few days later.
Sandy Deanne one of the founding fathers of Jay and the Americans was at the table next to ours.
On the way out, we spotted Michael Gaughan, the owner of South Point. I asked him if I could take a photo of him and he said only if we were in it together. Well, okay. He told me makes it a point to see The Righteous Brothers periodically.
And here's a shot of them. Bucky Heard on the left and the original Righteous Brother Bill Medley on the right. Bill made a great choice when he selected Bucky to help him carry on the legacy of the Righteous Brothers. It's a show I could see repeatedly and love it every time. And many of the audience members I chatted with after the show echoed that sentiment.
We returned a few days later to check out Chris Ruggiero.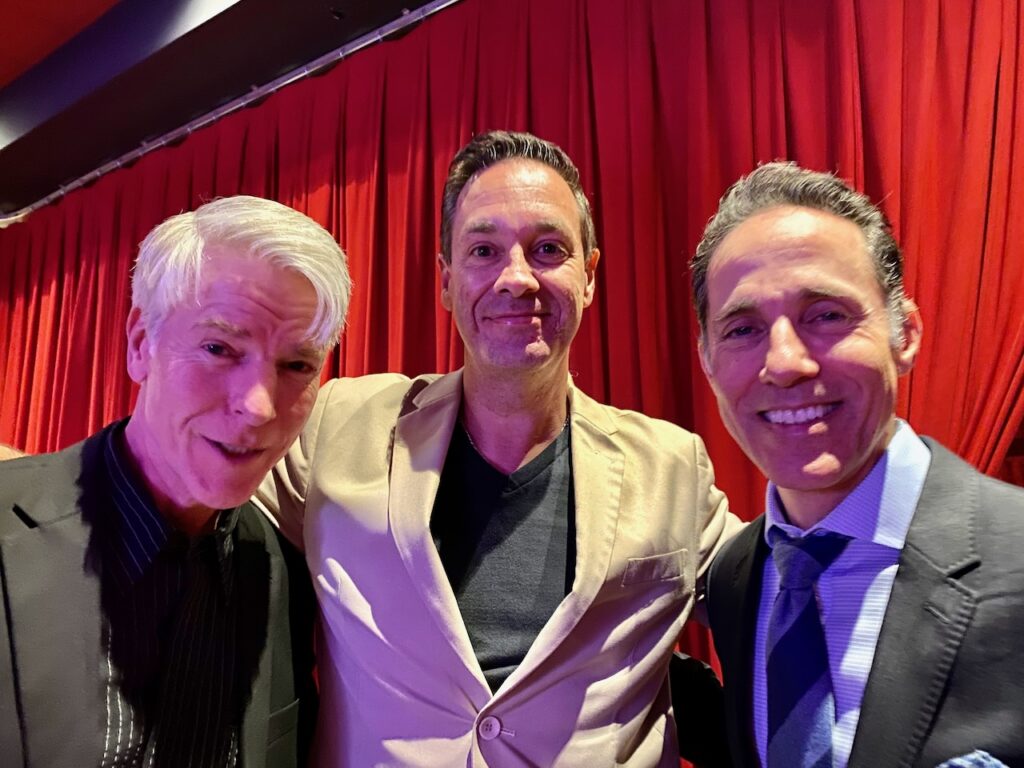 Not surprised to see Sam Novak Deputy Editor of Vegas 411 in attendance. The guy is everywhere.
And it is always a delight to spend a few minutes with Vinny Adinolfi of the Bronx Wanderers. Another fab show to catch at South Point. Singer Angela Teek was there as well.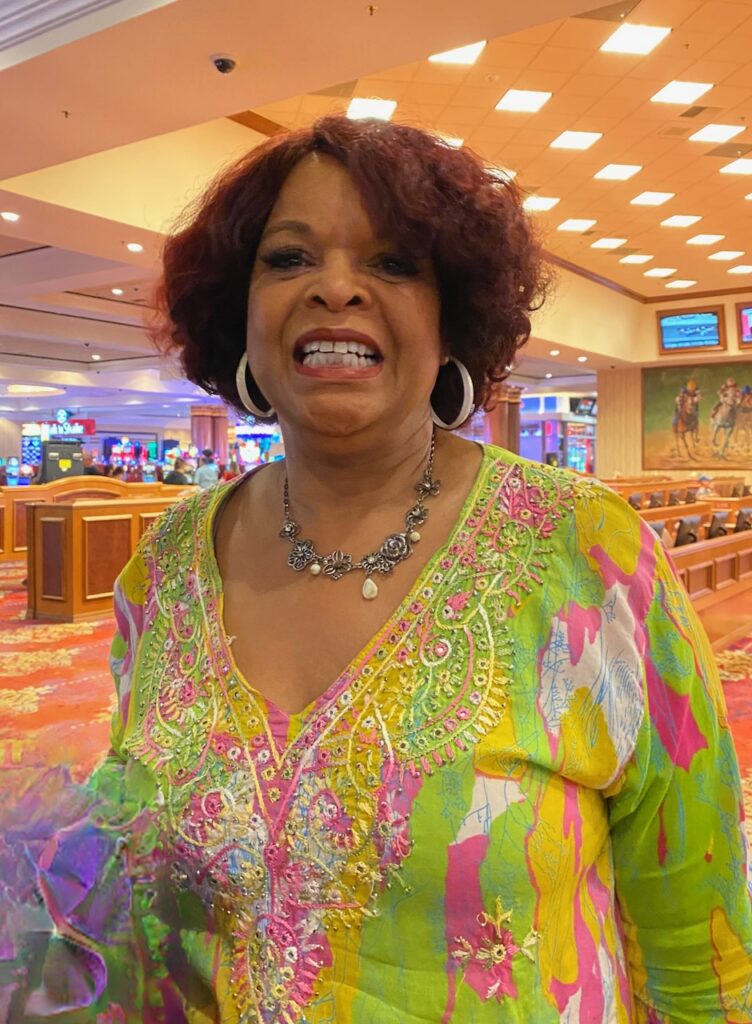 COOP'S CABARET
We saw local performer Penny Wiggins and entertainers Mark Gendel and Llynda Moore at Coop's Cabaret along with Elaine Bhattacharyya. And delighted to say hi to Teresa Mala as well. We were all there to enjoy the incredible talent of Sylvie DesGroseilliers – aka EssDeeGee -at her one night only show entitled Women of Soul. An outstanding production deserving of a Las Vegas residency.
Appearing with EssDeeGee were local musicians Anthony James Johnson (MD) on bass, Jimmy Powers V on guitar, Anthony Burns on drums, Oscar Alejandro on keyboards, Rob Mader on saxophone and Serena Henry on back vocals, as well as Montreal singer and guitarist Nino Flamenco.
We met Michael Firestone who will be heading a production of MJ The Evolution which opens at The Orleans in June. And always a pleasure to see Elyzabeth Diaga (Queens of Rock) as well as Teresa Mala.
In attendance at the Nevada SPCA Life-Saving Shelter for the Bark Rescue Brunch were Mark Gendel, Llynda Moore, local producer/choreographer, entertainer Jennifer Romas, model/actor Ricco Bizant, Michele Rothstein philanthropist and proprietor of Balloons with a Twist and Emmy nominated, award winning actor, writer, comedian John Di Domenico. While John is most known for his Trump impersonations, on this occasion his fans got to see his Austin Powers.
On the subject of sightings, we urge you to check out Chase Brown at Notoriety Live in downtown Las Vegas. We loved the sight of all the women getting up close and almost personal as they happily contributed their paper currency. If you like country, he is a must see. That's it for now. Whatever your pleasure, whoever you want to catch sight of, go out and Enjoy!
Photos by Dianne Davis or Burt Davis