by Greg Autry. April 30, 2023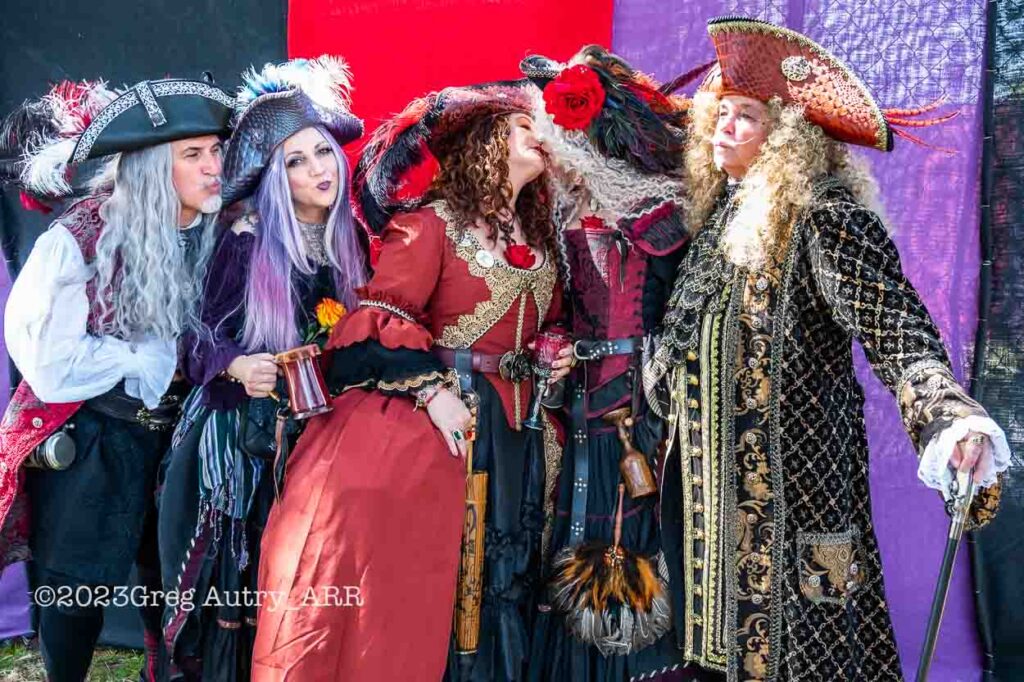 A fun, unique way to spend a day, come frolic at the Faire, now through May 21st, The 2023 Original Renaissance Pleasure Faire, is open on Saturdays and Sundays at the Santa Fe Dam Recreation Area in Irwindale, California. I've been going to the Ren Faire since the 70s, in Agoura, and alway enjoy the camaraderie and friendships developed over the years.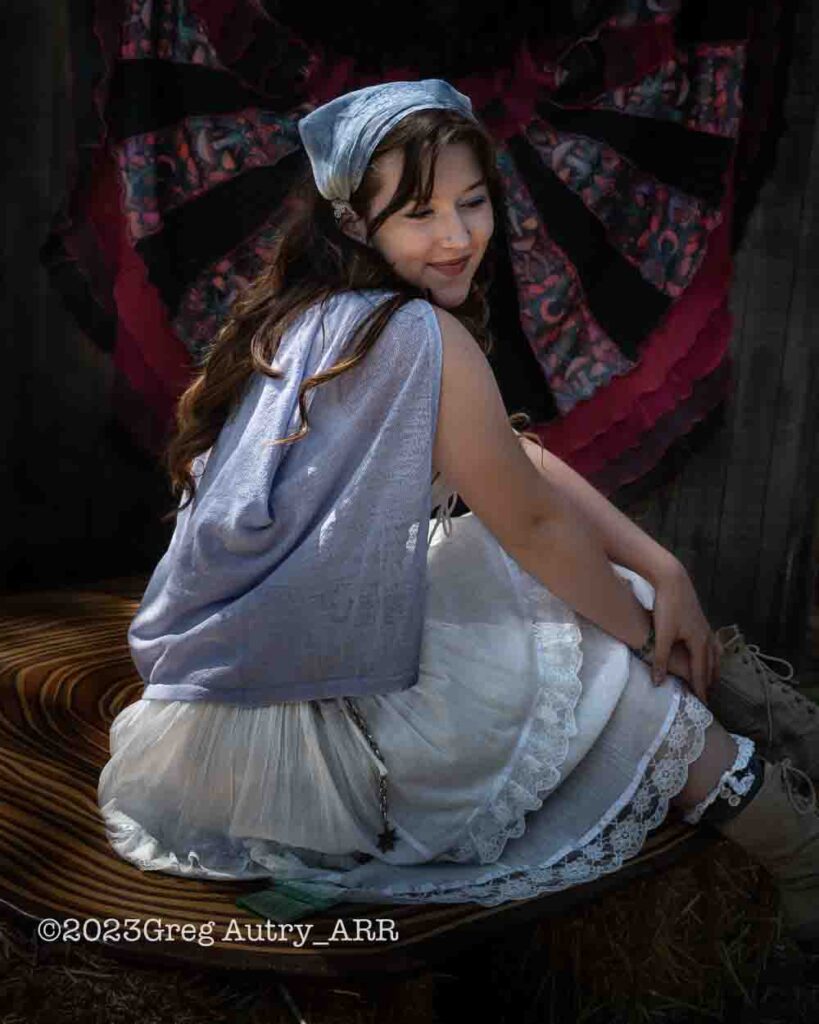 This is the Faire that was started by Ron and Phyllis Patterson, in the 60s, later moved to Glen Helen in Devore, and in 2005 moved to Irwindale, its current location. All Renaissance Faires throughout the USA owe their beginnings in some part to the original concept and theme created by the Patterson's, and this is, The Original Renn Faire.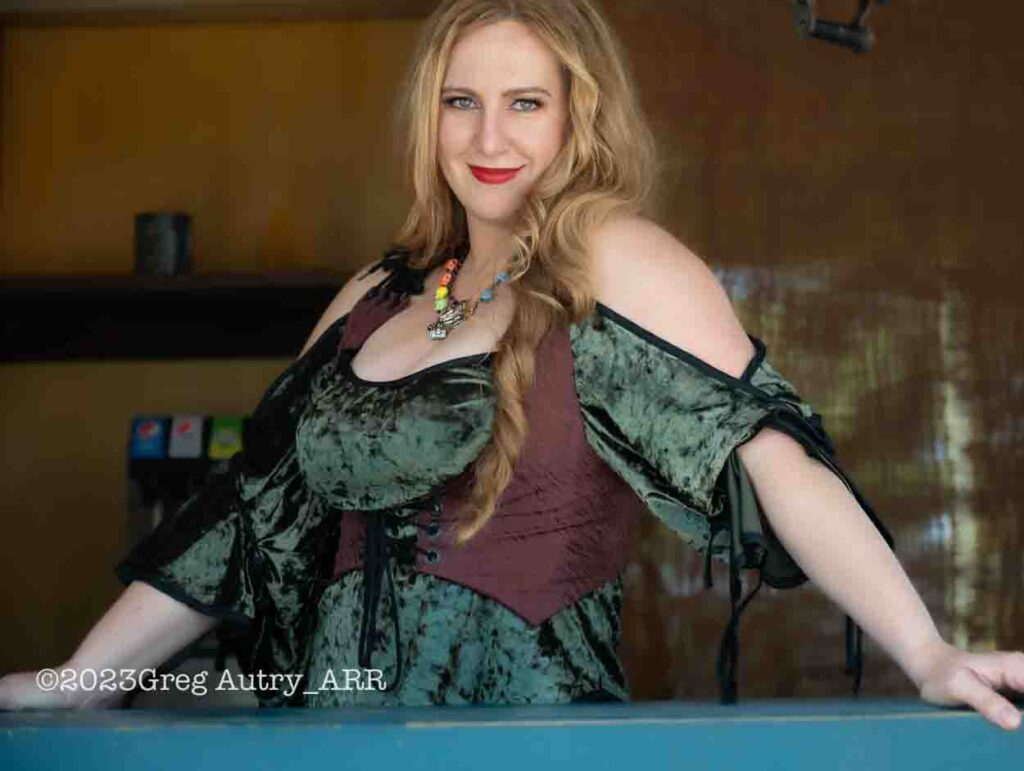 At the ticket booth ladies and gents, never ye mind that buxom wench smiling at you, there will be plenty more as you make yer rounds. Cast and crews are attired in garb of the day and do not fret, there are costumes a-plenty to rent if ye choose too. Patrons and friends of Faire dress in costume as enhancement to the day's frivolities, being in costume simply makes it more fun and easier to get into the spirit of things. I go as a simple peasant, and there are plenty of options, check the website for ideas and to find a booth to visit for your Costume.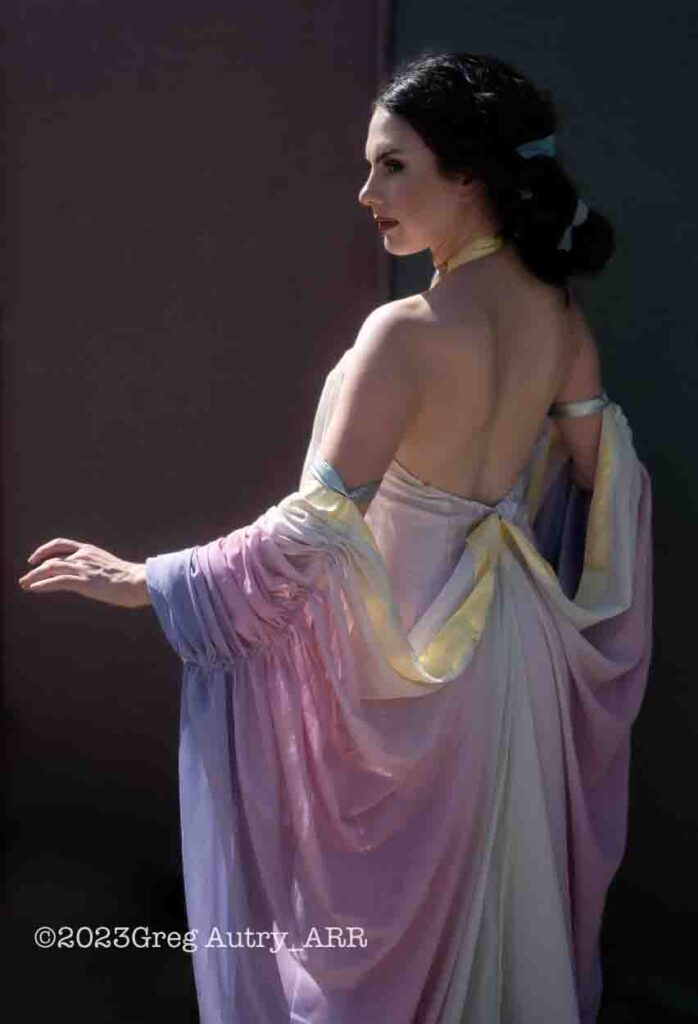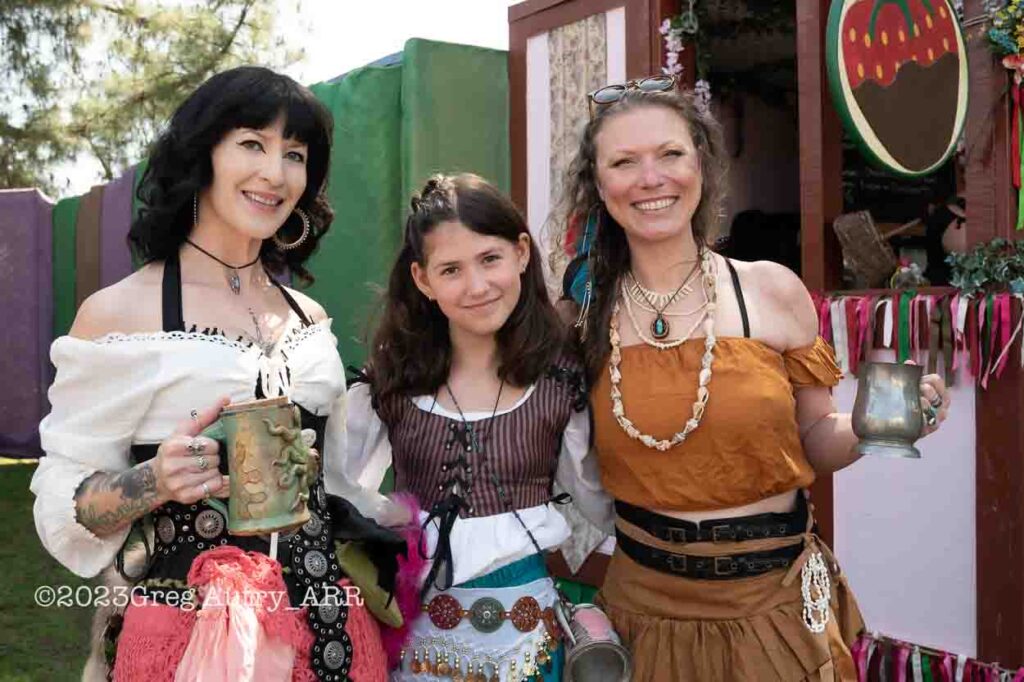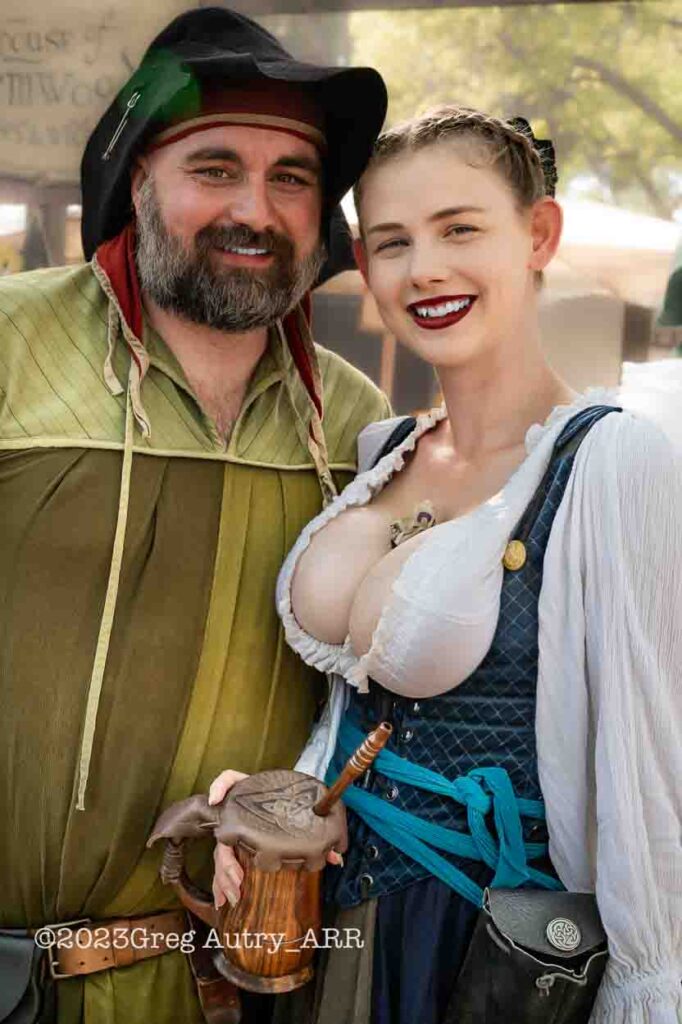 I Passed though the entry gates and into the market faire in Port Deptford, in 1580s Elizabethan England, I was instantly happier, walking taller, and a smile brightened my face. I had a new twinkle in the eyes and instantly wanted an Ale, and a Turkey Leg.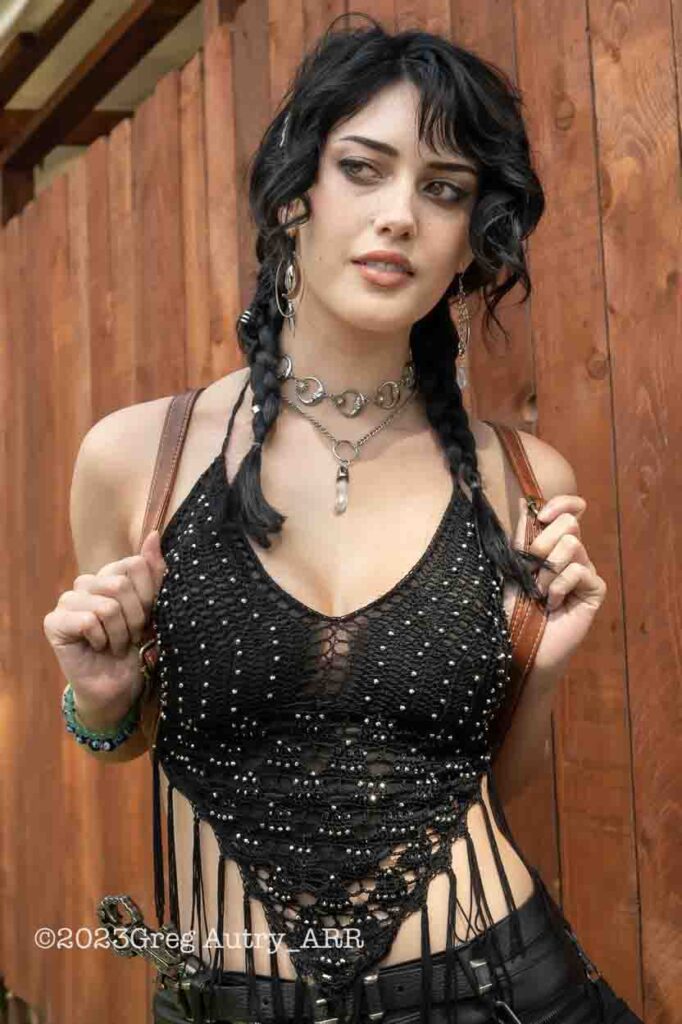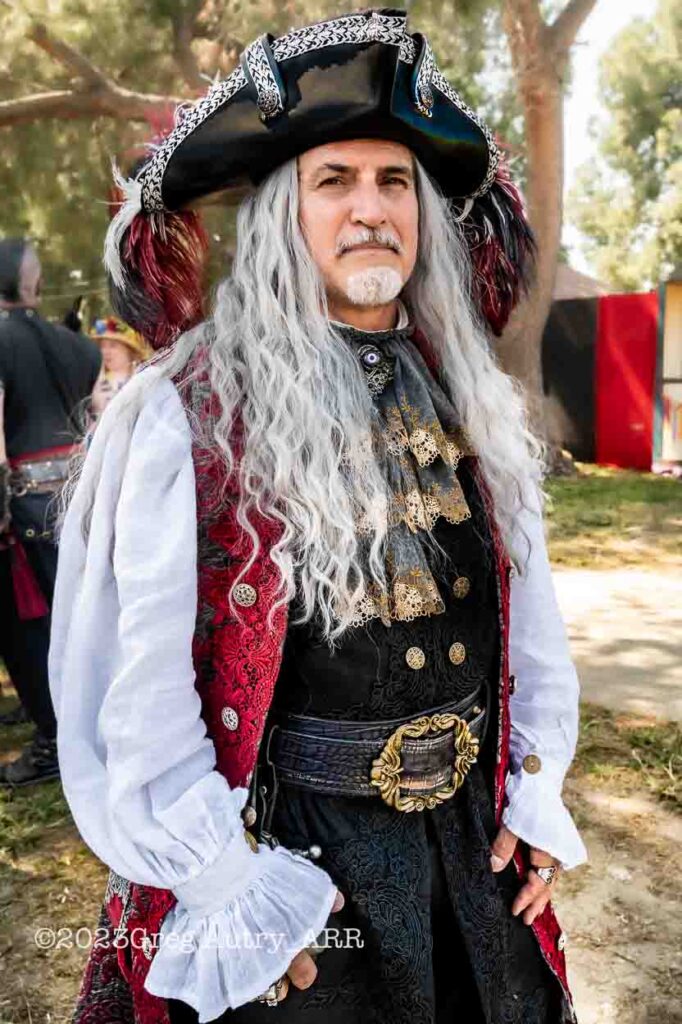 Be not shy lords and ladies, the Faire is a place of merriment, a place to be free and open, to explore, make friends, engage thine whole self in the pleasures of the day. Or get a Season Pass, and enjoy wildly, every weekend of the season. Tickets at the Website, or available on site. Parking payable onsite only, and various discounts are available.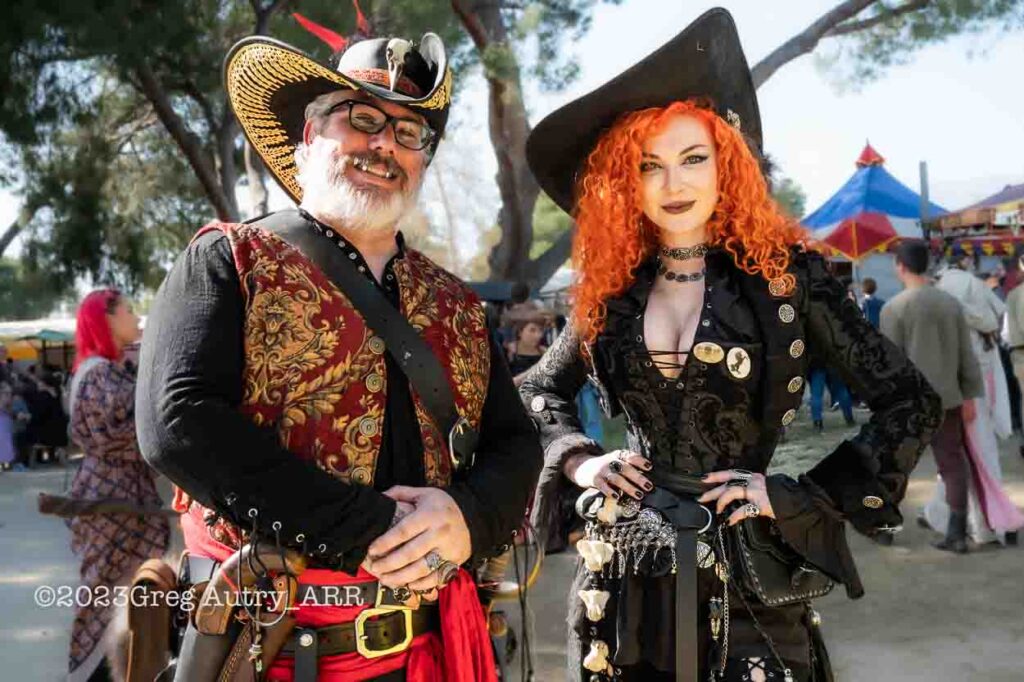 Check out the website to find the Themed Weekends you prefer. Themed weekends of recent year have opened new and exciting possibilities to don costumes, and personalities, of any time and place in the world. Sure, some of us old tymers may grumble that the Faire has become too commercialized, and that all this new stuff detracts from the original, historical, Elizabethan concept. And while its does detract from that, I see that it is necessary to change, to adapt, to a broader context and to be more relevant in today's entertainment collective.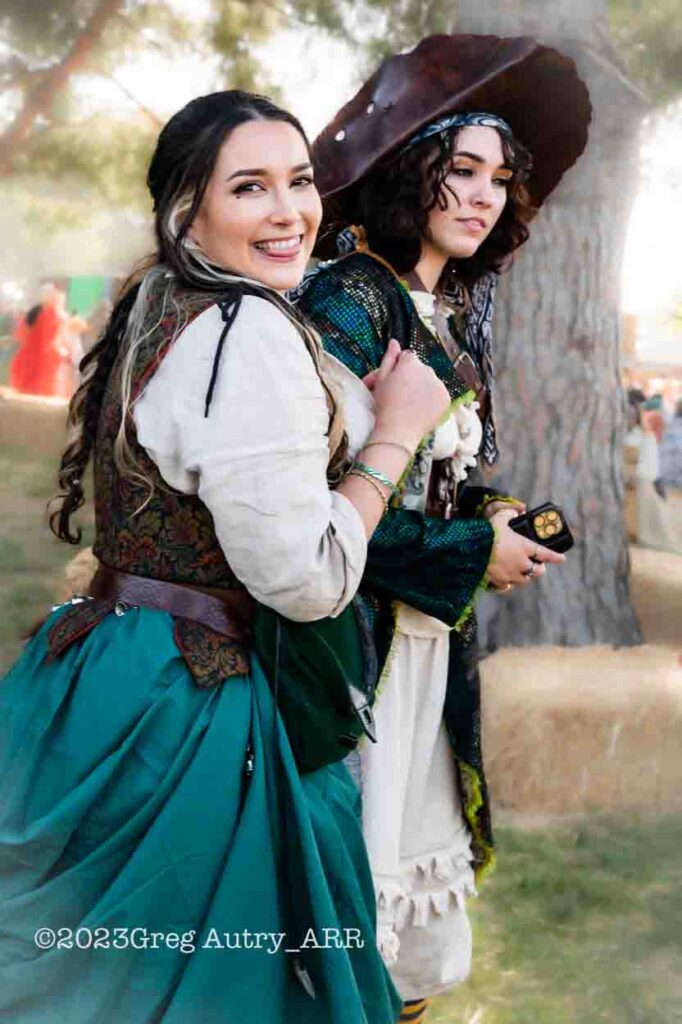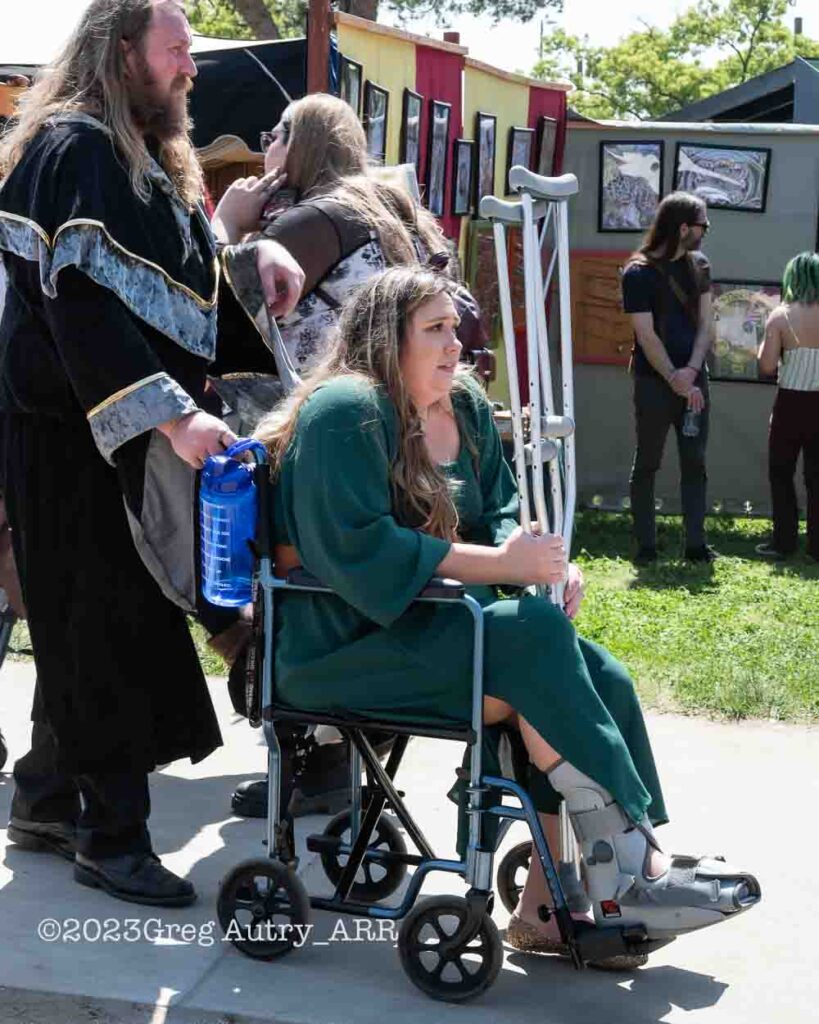 I highly recommend it, whether you are meeting friends there, taking a date, taking your wife, or taking the whole family there is always fun, entertainment, and excitement galore. A great day may be dressing up in costume, walking around to peruse the wares of the many Artesians of the shire.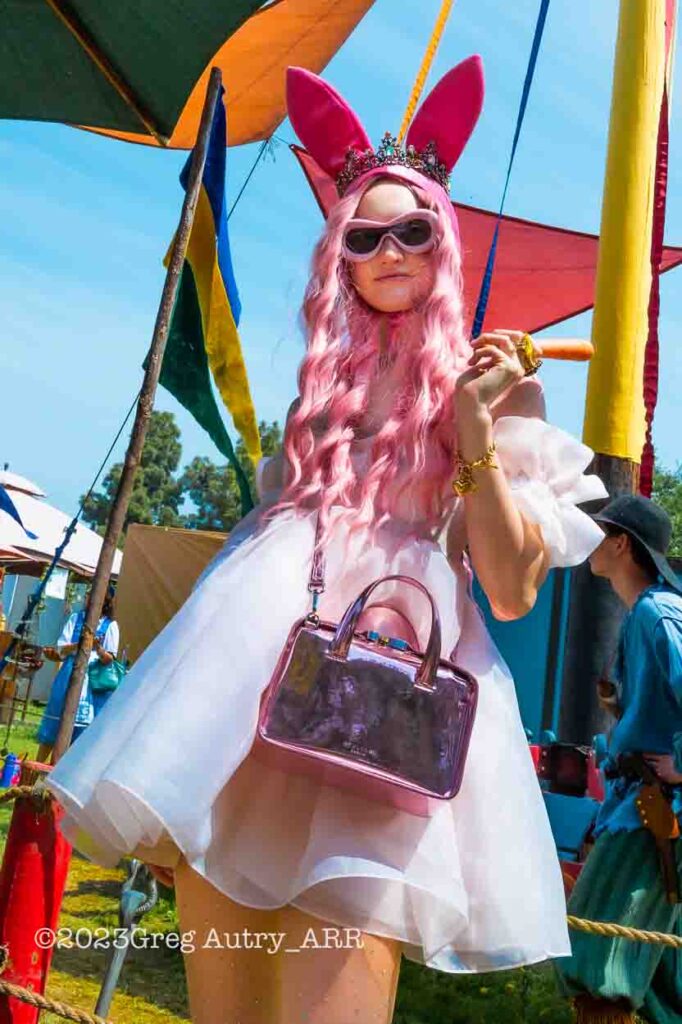 How shall you abide yer tyme, with so many Games, Activities, Rides, and Pleasurements available. How about showing off your skills by swinging the Grande mallet to Strike the Giant. Can you can ring the Bell to impress lords and ladies alike ? Try throwing an Axe, or try your throwing skills, by nailing the rascal in the Dunk Tank.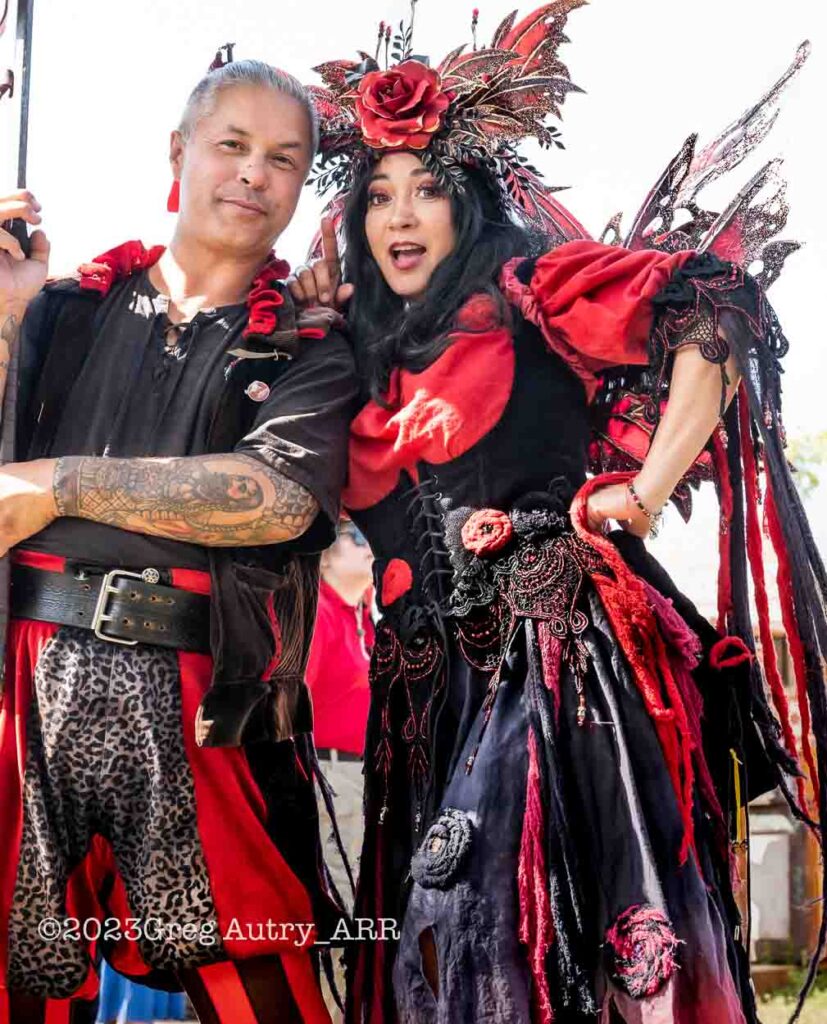 The Entertainment at the Renaissance Pleasure Faire spans 12 different performance areas and all the streets in between! You'll find daredevil acrobats, soulful musicians, side-splitting comedians, three full-contact jousts, and hundreds of performers who bring the city of Deptford to life! I have many favorites: Moonie the Magnificent, and Broon, are at the top of the list.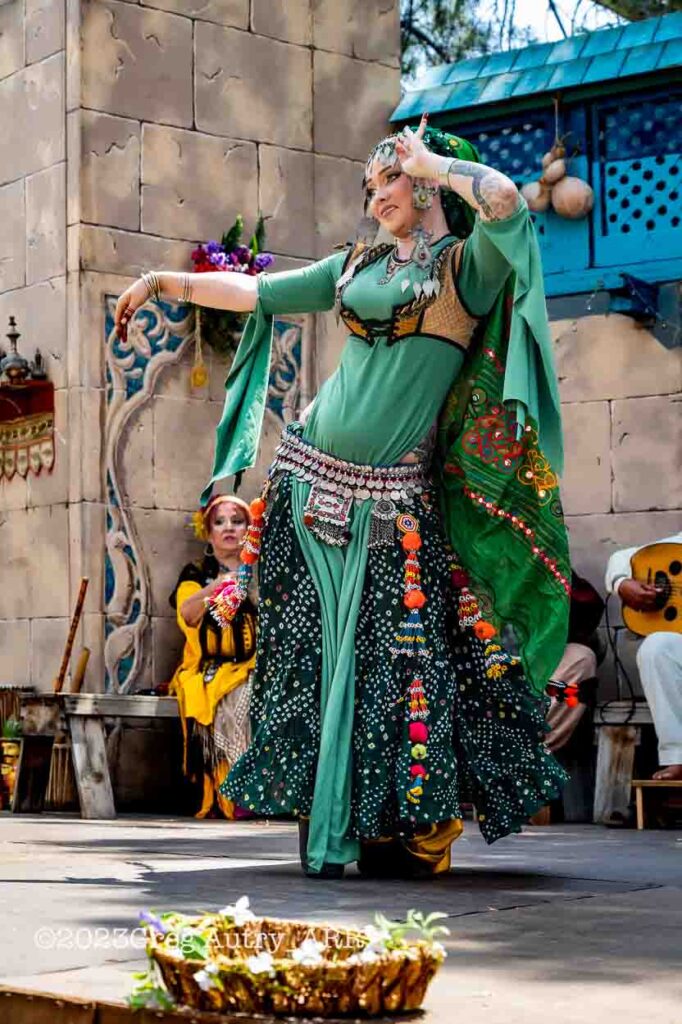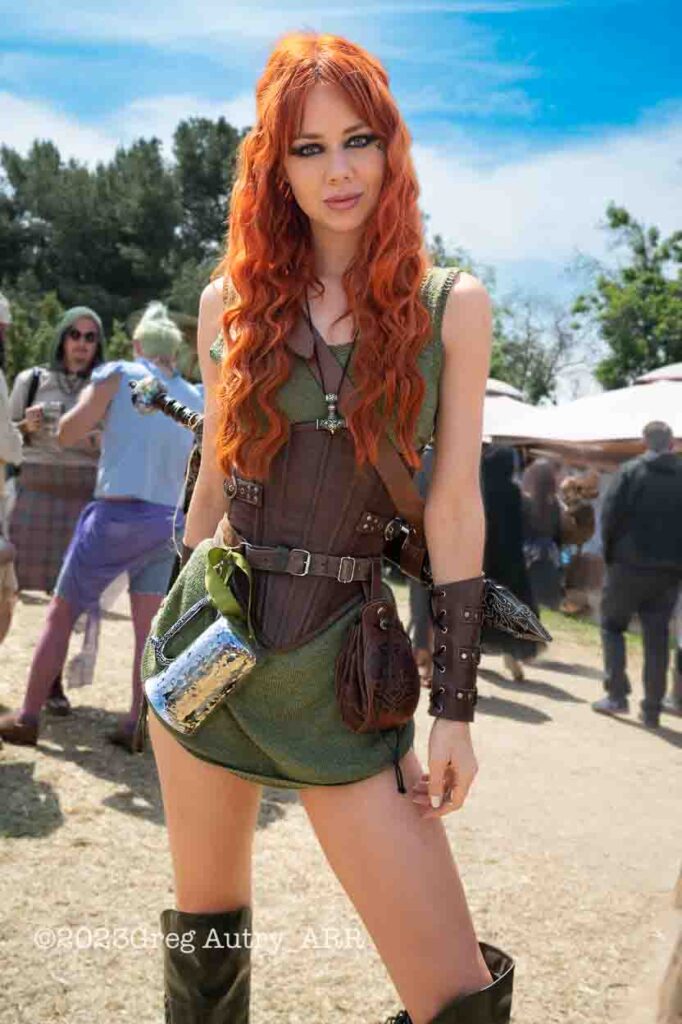 The Merry Wives of Windsor (21 and over only at the Rogues Reef stage), and the Seraphim Arabesque Ensemble always mesmerizes with luscious middle eastern sounds and sultry belly dance performances. As the last show of your day, check out Moonie and Broon together on one stage. Words cannot describe them together. Definitely check out the entertainment schedule on the website before you go.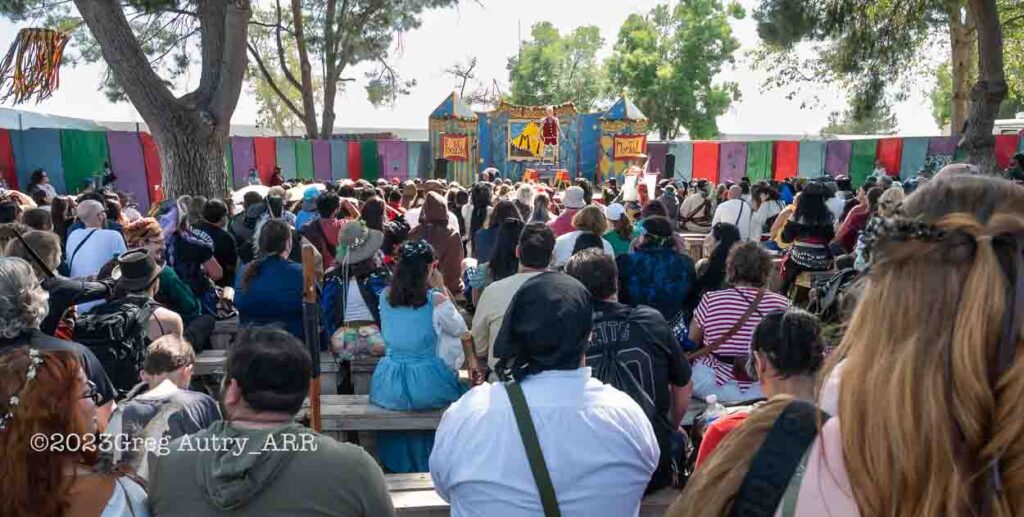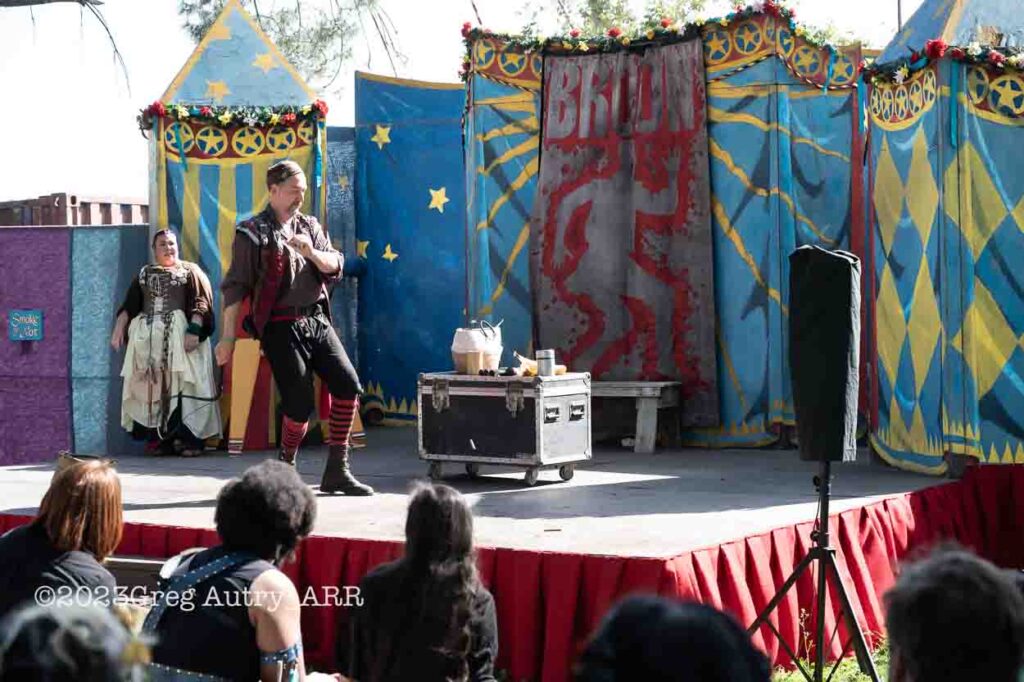 Your day be not complete lest you feast on scrumptious Fair Foods, of the finger kind, or sit forth at a proper Inn. Yes yes, you must wash it all down, so check out two of my fav Pubs, Rogues Reef and La Oubliette, for a Pint (and Water and Sodas.) Sorry to say that the Pub Crawl for 2023 is already sold out for the season.  Should you wish to sit with the Queen for Tea, a separate Reservation is required. Do it now please.
In a final observation of the Renaissance Faire, the thing I like best, is that any visitor can be an active participant, or simply hang out and enjoy the day. It's all good.
For other questions and information, visit the FAQ Page. For the protection of everyone, I encourage you to get vaccinated against Covid. At this time, proof of vaccination is not required to attend the Faire. Also note, costume weapons must be sheathed and peace-tied.
Faire parking is $12 charged by the Santa Fe Dam. VIP is available for additional fee. If you take a ride share to the Faire, go to the Peckham gate entrance, reserved for ride share drivers only. Best way to get to the Faire is the 210 Freeway, exit at Irwindale Ave (Exit #38), follow signs. If you take the 605, via Arrow Highway, you will need to take detours as no left turns are allowed.
Connect and Follow me: Instagram (https://www.instagram.com/gregautryphoto/) ,
and Facebook (https://www.facebook.com/gregautry.cga).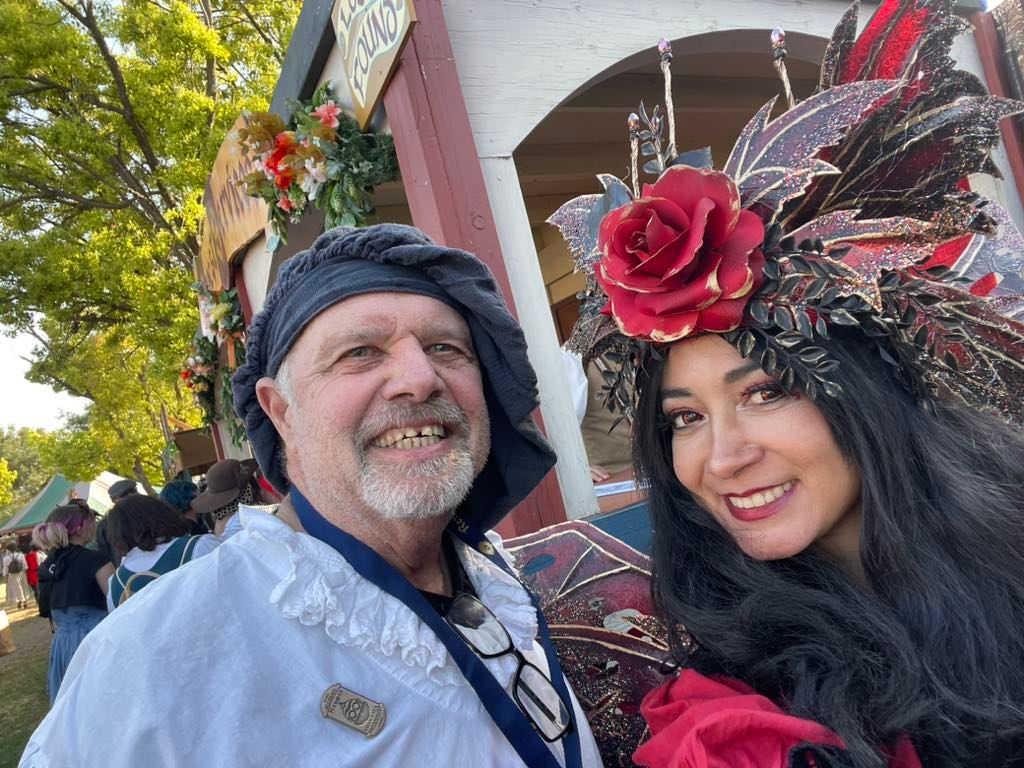 Photos* c2023GregAutry_ARR