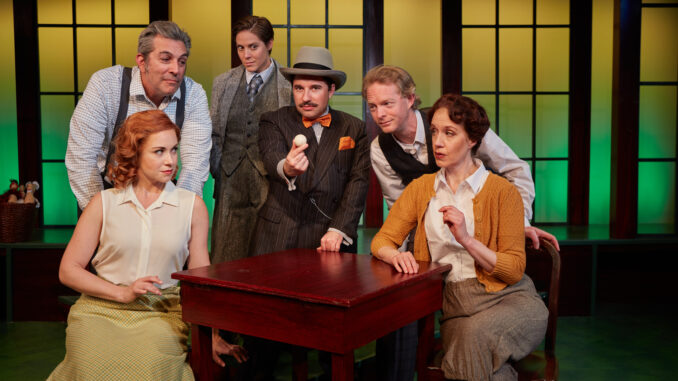 By Kathy Carpenter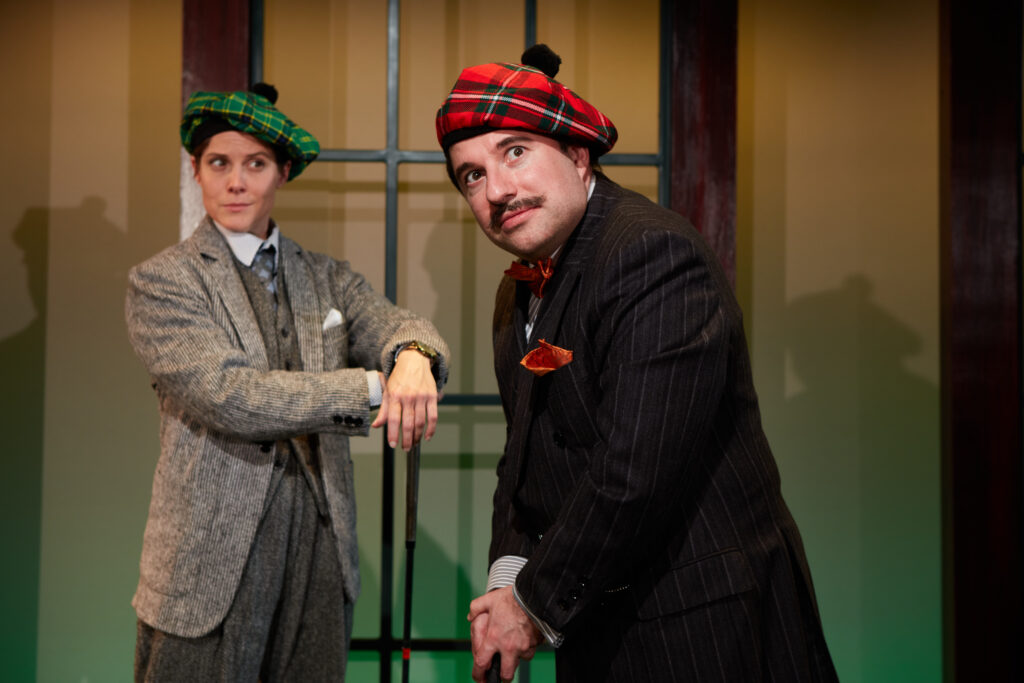 Dame Agatha Christie, widely considered the most successful writer in history, once wrote, "If it is necessary for a criminal to be a consummate actress, then by all means assume her to be one." The North Coast Repertory Theatre is presenting the world premiere of "Murder on the Links," a classic mystery novel by Agatha Christie adapted and directed by Steven Dietz. The novel, first published in 1923, is the second featuring Hercule Poirot and Arthur Hastings, and it takes place in northern France, where Poirot encounters a hostile competitor from the Paris Sûreté while investigating a murder.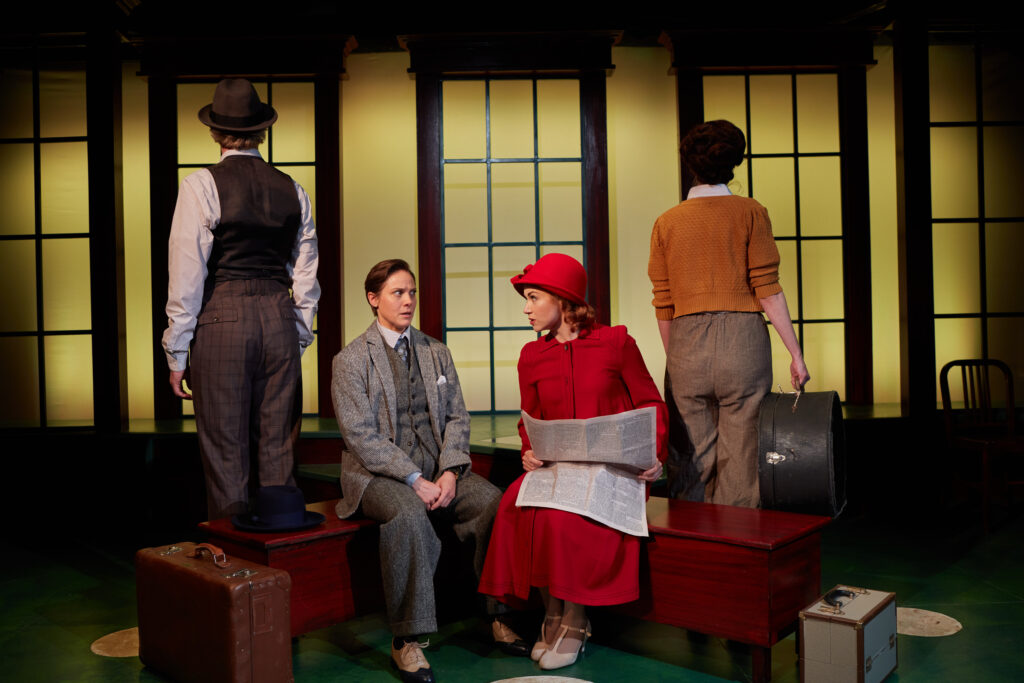 The story begins with Poirot and Hastings traveling to Merlinville-sur-Mer to meet with Paul Renauld, who has requested their help. Upon arriving, they learn that Renauld was found dead that morning, stabbed in the back and buried next to a local golf course. Renauld's wife claims masked men broke into the villa at 2 am, tied her up, and took her husband away, but Poirot and Hastings uncover a web of secrets that suggests the case is more complicated than it seems.
Dietz's adaptation is sharp and witty, and the characters are well-developed. Omri Schein brilliantly plays the humorous and masterful Hercule Poirot, while Kim Moran Dean delivers a phenomenal performance as Captain Hastings. The cast, including Jennifer Erdmann, Brian Mackey, Jessica Mosher, and Matthew Salazar-Thompson, takes on over 25 roles with effortless ease, adding a touch of hilarity to the show.
The set is simple yet effective, and the period-appropriate costumes transport the audience into a French tale of who-done-it with the funny little Belgian detective. The mystery is full of twists and turns, keeping the audience guessing until the final curtain.
In conclusion, "Murder on the Links" is a classic mystery novel that is sure to please fans of the genre. The North Coast Repertory Theatre's adaptation is a theatrical tour de force that will keep you guessing until the final curtain. Agatha Christie would be proud!.
Murder on the Links
North Coast Repertory Theatre
April 19 – May 21, 2023
World Class Intimate Theatre
Box office 858-481-1055
Up Next
West Coast Premeire
Eleanor
by Mark St. Germaine