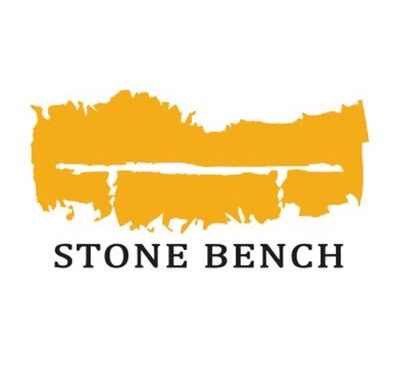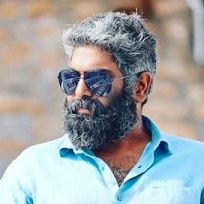 Thank you so much for taking time for this interview! Before we dig in, our readers would love to "get to know you" better. Can you share with us the backstory about what brought you to your specific career path?
The two cornerstones of my career have been luck and hard work. It may seem unbelievable but I started off my career as a Banking & Financial professional. For 8 years I worked in India and the UK with organizations like Cognizsnt, ANZ Bank, Santander Bank & Volkswagen Financial Services. 2012 became the most important year of our lives when Karthik Subbaraj, who also happens to be my wife's brother, turned out to be a path breaking director with his debut directorial film – Pizza. With a promising career opportunity, we three childhood friends – Karthik, Kalyan and me, decided to collaborate and planned to do something unconventional in the entertainment industry. Stone Bench was born in 2013. We named it so, as during our school days, we often used to hang out at a stone bench. The name reminds us of our humble beginnings and helps us stay grounded in this industry. We started with Bench Flix – an online platform for short film viewing and with Bench Cast – a platform giving novice talent an opportunity to network, showcase and audition in upcoming film ventures. 2017 was the year when we became a production house and in the last 5 years we have executed, produced and delivered 22 projects, out of which 10 have been theatrical films, 3 OTT films, 3 web series, 4 anthologies and 2 short films. These projects have been of a varied range in terms of values starting at approximately USD 0.25 million and going up to USD 18 million.
Congratulations on your upcoming films, tell us more about what it means to you to have a film at Sundance film festival?
Having our film White Ant at the Sundance film festival truly means a lot to me personally. 5 years ago when we began our journey as a Production House, we surely had aspirations to reach this stage. Needless to mention, it is one of the top film festivals in the world and it's a matter of pride for us to have our film selected and showcased at this esteemed platform. You would be glad to know that it is our first short film we have produced along with film 4 UK and other producers and talents across the globe. I feel lucky and honored that my first venture into short films has got us this achievement. After achieving this feat, we are looking forward to collaborating and being a bigger part of this festival in the years to come.
Can you share the most interesting story that has happened to you since you started producing films?
Since my childhood, I have been one of the biggest fans of superstar Rajinikanth. We grew up watching his films and for me entertainment is synonymous with his name. It was my childhood dream to see him once in my life. Little did I know that this industry would give me an opportunity not only to interact with him but also work with him and learn so much about professionalism as well as humility. This childhood dream of mine was realized when Karthik Subbaraj directed Petta which was a massive success. The cherry on the cake is that I shared screen space with him by doing a very small role in the same film!
What is next after all of this the film festival fun?
We have a very busy year ahead with an upcoming film which is a unique horror film we are producing. I feel, Horror as a genre is the best way to enter Hollywood for us. The best part of this film is that, this film has a Sundance connection too. Not only is the director a part of the Sundance Blumhouse horror lab, but also, the other producer who will be executing this project, is from that lab. Needless to mention, it makes us the perfect 'Trio' for entering Hollywood who are all a part of Sundance.
Is there a particular person who you are grateful towards who helped get you to where you are? Can you share a story about that?
I feel lucky to have a great support system around me. My parents, family and friends have played an instrumental role in supporting my career path. With Karthik Subbaraj entering the entertainment industry, it made a huge impact in my life. I am very grateful to Kalyan without whom our company wouldn't have reached the stage it has. Both Karthik & Kalyan have always stood by me since our early college days. And last but not the least, we have been extremely lucky to have two phenomenal investors – Mr Kalraman & Mr Somasegar. They were the ones who encouraged me to become a producer and start the production house. I owe my success to them and will always be thankful for their role in our lives.

From your experience, what are a few ideas that we can use to effectively offer support to others who want to work in the Film industry?
Our Organization has been built on the tenet of 3 R's – Reach, Recognition & Revenue. I feel, for any company to be successful, it is also important we not only reach out to the right audience but also recognise and nurture new talents. If we are successful in doing so, we are surely helping the entertainment industry by introducing them to new faces. Stone Bench has introduced 10-15 great talents across varied roles like actors, directors, cinematographers as well as music directors and we feel proud about it. I would suggest, if the industry creates a right platform and helps the new talent get connected to the right people, it would not only act as a catalyst in bridging the gaps but also help new talents fulfill their dreams and aspirations.

Can you please give us your favorite "Life Lesson Quote"? Can you share how that was relevant to you in your life?
I have been an ardent follower of this quote by Robert Bosch – I would rather lose money than trust. At Stone Bench we believe 'Trust', 'Honesty' and 'Integrity' are the three mantras that have shaped us as a reputable organization. Even though we weren't profitable in the first two projects, they have given me huge life lessons at a great cost. Nevertheless, the three mantras have helped me move forward and gain everybody's support and I owe our success to these mantras and life lessons.
How can our readers follow you online?
Twitter – @kaarthekeyens
Instagram – @kaarthekeyens