We have the honor of sitting down with Marjie Hadad to discuss her new book "The Power of PR Parenting:
The Power of PR Parenting offers a fresh approach to parenthood based on the experience and perspectives of Marjie Hadad, a global public relations expert who used her professional skills to raise her now three grown children.
A master storyteller, Marjie shares her personal and professional journeys as well as her successes and mistakes, to illustrate how to mirror her wins and avoid the same hiccups.
Before we dig in, our readers would love to "get to know you" better.
Can you share with us the backstory about what brought you to your specific career path?
I started my career as a TV journalist. In fact, I was the associate producer on a team that won a New England Emmy Award. After several years in the business, I returned to Boston University where I earned my bachelor's degree in Broadcast Journalism and enrolled in a master's degree program in International Relations. I was interested in pursuing a career that combined diplomacy with my communications background. Towards the middle of the degree, I was hired by the Consulate General of Israel to New England as their media liaison, aka public relations representative. That was the start of what would be a 30-year career in international public relations that continues until today. I worked for various commercial agencies and eventually opened my own business following the birth of my second of ultimately three children. Along the way, I fell into medical public relations, which remains my specialty today. I also recently became an author and started the PR Parenting Movement.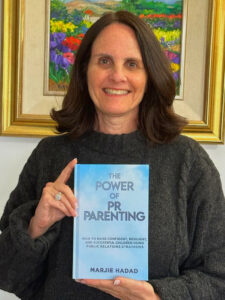 Congratulations on your new book, tell us more about that and what it means to you.
Thank you! My debut book, The Power of PR Parenting: How to raise confident, resilient, and successful children using public relations strategies is now available on Amazon at this link. It is already a best seller and has ranked number 1 new release in multiple categories: Child Discipline, Family Health, and Family Activities. April 4, 2023 was the official launch date.
I wrote this book in response to a conversation with one of my daughters as we were sitting on the living room sofa, hanging out and talking. She was telling me about a friend who had recently gotten married and was concerned she wouldn't be able to balance parenthood with her education and professional ambitions.
My daughter replied to her, "What are you talking about? My mother has been doing this for 25 years, of course you can."
My daughter looked at me and said, "Mom, you made mistakes, but overall, I think you got it right. I think you should write a book to help the next generation of parents to benefit from your experience and expertise."
When I looked back to understand what part of "it" I got "right", it surprised me to realize how heavily I had relied on my professional skills to raise my three kids, all grown now – nearly 26, 23 and 18.
The Power of PR Parenting shares my successes and my failures so readers can learn from both. Each chapter also shows readers how to apply pr strategies to their own world to make parenting easier and inspire their children to be their best selves. What's fun is that public relations is a common denominator for many professions. So, you may discover a few superpowers you didn't even know you had.
There is also a free workbook that comes with the book —- it's a gift from me to the readers. I wanted to provide this extra value so that readers would have a tangible action plan in their hands at the end of each chapter.
Look, I'm neither a psychologist nor a parenting expert, I'm a pr pro. PR Parenting worked for me and I hope it works for whomever wants to try it.
Ultimately, what this effort means to me is an opportunity to help the next generation of working moms and interested dads and frankly anyone who works with children. PR Parenting is a new approach, a new way of thinking and the start of a new PR Parenting Movement, which I hope continues long after I'm gone, and benefits generations to come.
The idea is to use public relations strategies, practices and tactics, to inspire confidence, resilience, and success –however you define success. This is for us, for our kids, for our kids' kids, and so on.
Can you share the most interesting story that happened to you since you started writing?
What has been most fascinating to me since I started writing has been the array of feedback. Everyone who has read the book so far has taken something different from it, and in the most positive ways. I am especially happy that it has also been a source of inspiration on more than one occasion.
For example, one evening, I received a text message from a young mother, a lovely lady with two young children. She told me that she had been in the middle of two crises with her children by her side. She wrote that as she was navigating the situations, she thought about me and my book and that this helped her to remain calm and focus on creating a timely solution, which she did.
If I needed a sign that I was in the right direction — THIS was it. The book helped a young mother not only problem solve calmly and methodically but also role model for her young children how to deal well with a crisis. I was enormously proud of her and thrilled that the book had contributed to her success.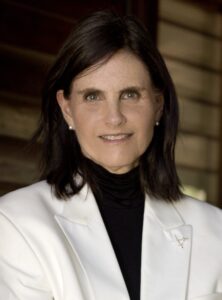 Is there a particular person who you are grateful towards who helped get you to where you are?
Can you share a story about that?
You know it takes a village to make magic, achieve success and to excel. I'm grateful to many people in my life. For the purposes of this article, though, I will spotlight my husband and children, whom I am forever grateful to for letting me share our family story to help others and for being enthusiastic and supportive throughout the process.
My older two also went the extra mile and agreed to write the book forward. It was the publisher's idea. I was told to stay out of the process. No guiding. No peeking. No editing. Let them do their thing. Though it was tough for me to stay out of it, I did as instructed. My kids wrote their parts in their own time and from their own perspectives. What you will read came straight from the heart and is genuine, unfiltered, and unedited.
From your experience, what are a few ideas that we can use to effectively offer support to others who want to work in the PR industry?
Don't sweat the "nos" and keep going until you get the "yes". Work together rather than compete with your public relations colleagues. Surround yourself with colleagues who bring the sunshine and be respectful but distance yourself from the rain clouds.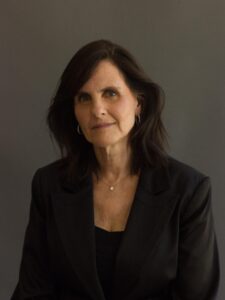 Can you please give us your favorite "Life Lesson Quote"? Can you share how that was relevant to you in your life?
Keep your eye on the donut, not on the hole. It's a variation of an old Irish proverb that my mother's sister, my Aunt Nancy, used to say. During a very dark and uncertain period of my life, she sent me a greeting card with this saying. It not only made me laugh, but it also helped me to get my focus and break free from the darkness. It's one of my favorite sayings to myself and my kids whenever we are preparing for something or trying to achieve a goal.
How can our readers follow you online?
I invite readers to follow me on IG @marjiehadad. I also invite readers to go to www.PRFor.Life to join the PR Parenting community and to keep up with the latest on the book, the Program and the PR Parenting Movement.