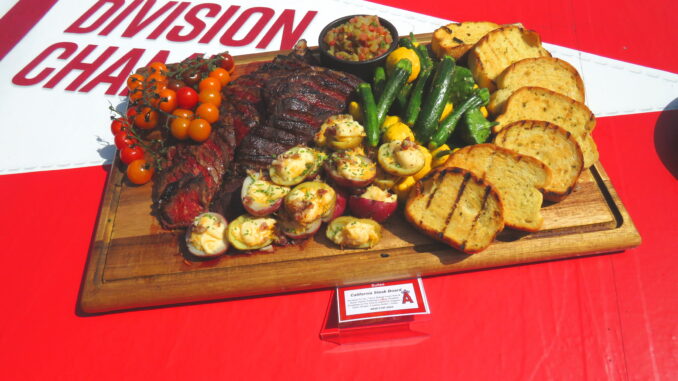 The Halo's opening day at Angel Stadium is Friday, April 7th, and along with the new season comes a fresh and innovative menu to satisfy all palates whether you are a vegan or hearty meat eater. The revamped menu will be spread across the stadium at general concession stands, and event venues including the Lexus Diamond Club.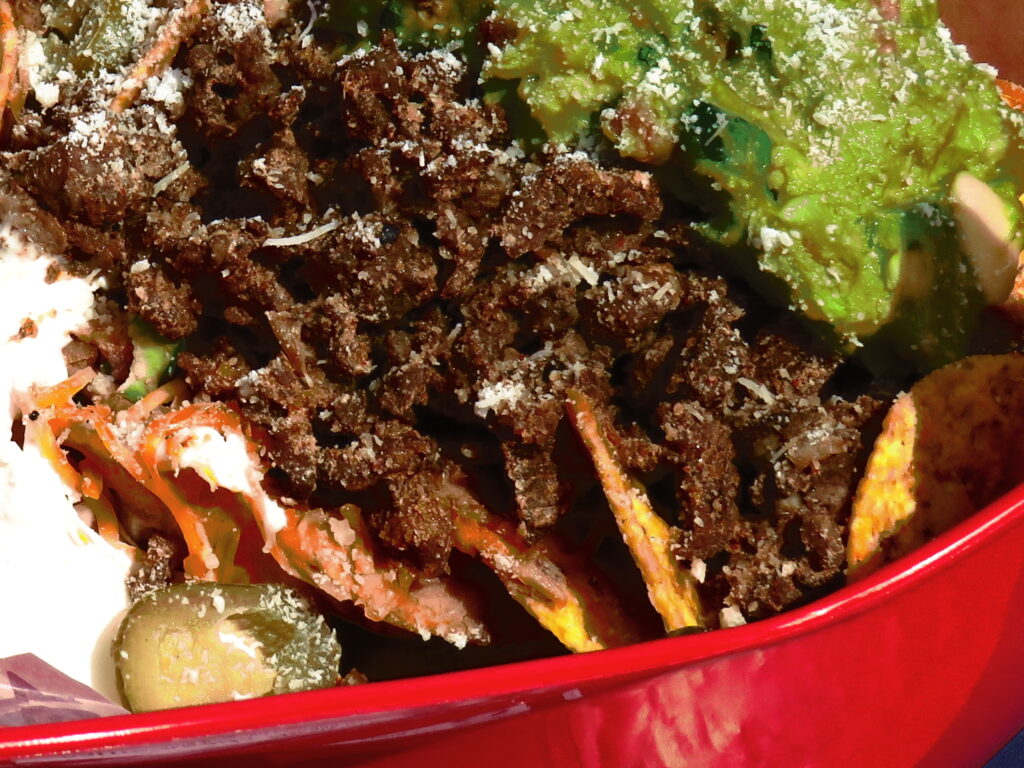 The Los Angeles Angels and Chef Dennis Radcliffe debuted their menu at an exclusive media event March 27 based primarily on fan feedback. Angel Stadium Director of Fan Hospitality, Eric Ursua, greeted guests to the food event, emphasizing the importance of fan interaction and validating their input, stating, "We want fans to know they have been heard."
Guests were treated to delectable dishes that elevate the ballpark experience and provide vegetarians and vegans to some scrumptious options such as the Buffalo Cauliflower (Vegan) Mac & Cheese Bowl located in Concession Stands 114 & 238.
Additional newcomer dishes for the 2023 season include Lemon Pepper Wings, 4HR Braised Short Rib over Polenta, and Kung Pao Cauliflower. You can even get specialized beer (Gluten Reduced) at all Concession Bars and Corner Market Sections 112, 123, 222, 305, 342, 418.
Other fan faves include Vegetarian delights such as Mac & Cheese Crafty Mac Portable, Section 237; Melissa's Street Fruit Cup Corner Market, Sections 123, 222, 305, 342; Grilled Cheese, Sections 106, 226; Salad La Rotisserie Section 114; Veggie Dog Sections 107, 126 & Crafty Dawg Section 127.
For the sweet tooth lover, there are so many choices to satisfy that appetite. A carnival of delights from cookies to cakes, pies, puddings, and yummy elevated candied apples. Newcomer desserts for 2023 include a Red Velvet Cake, Animal Cookies and Caramel Apples, Strawberry Crunch Cake, Chocolate Peanut Butter Pie, and Mocha Mousse to name a few. Find these scrumptious sweets throughout Angel Stadium this 2023 season.
One of the features at Angel Stadium that truly promotes a VIP-ballpark feel is The Brewery X Restaurant inside the stadium located in right field club level. For the 2023 season, the restaurant added the BX Burger served on a brioche bun, highlighted with bacon jam, cheese, and shaved onion rings.
Extra perks at Angel Stadium allow you to enjoy the game using the MLB Ballpark app. Menus and additional information can be downloaded via the iOS App Store or the Android Google Play Store.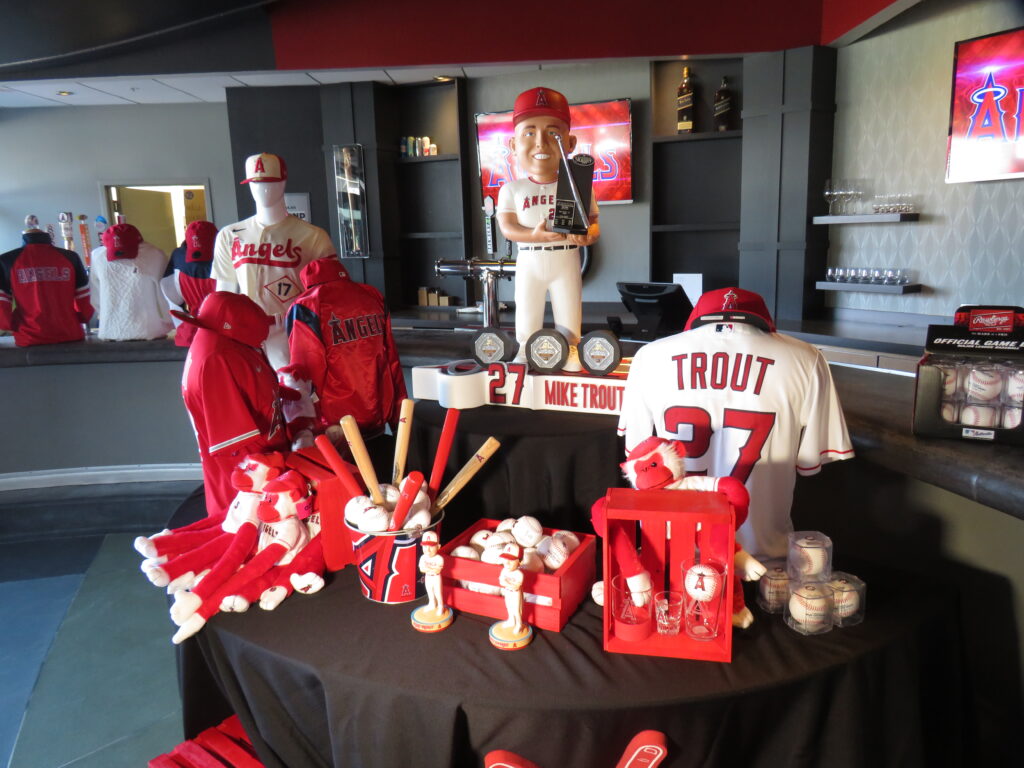 In addition to the revamped menu, and goodies, Angel Stadium also previewed stadium-exclusive merchandise featuring Pitcher/DH Shohei Ohtani, and Center fielder Mike Trout.