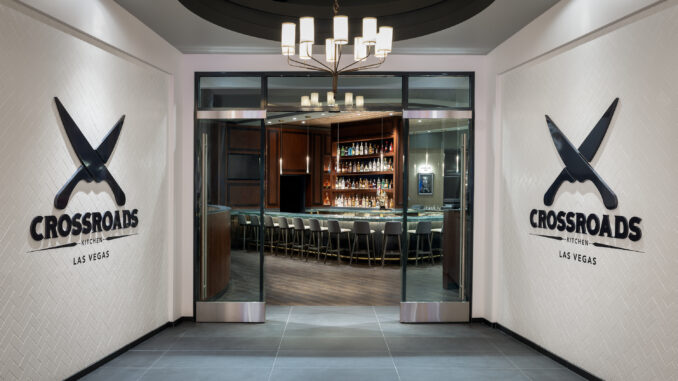 EXECUTIVE CHEF VICTOR RODRIGUEZ highlights fine dining in the upscale Crossroads, an Italian and
Mediterranean inspired restaurant. Located in Resorts World Las Vegas just off the Strip, Crossroads is
the first, fully plant-based menu that offers curated meals: Plate by plate creations. Guests can also look
forward to a complete plant-based cocktail experience.

Original creator Los Angeles- based Chef Tal Ronnen, brought his signature dishes specifically for the
Vegas market which results in an elevated experience. The Chestnut Foie Gras is the plant alternative
made with chestnuts served with a Cabernet demiglace, grapes, and grilled sourdough. Also, Caviar and Chips, served with an exquisite onion dip. Other fun favorites for brunch include the Baked Mushrooms Scallops-Rockefeller Style, and the Stuffed Zucchini Blossoms.

Enjoy brunch in an ambiance filled with some of the most elite musicians across a decorated chandelier
floor including David Bowie, Joan Jett, and Jimmy Page. Easily scan the QR Code to download the list of stellar music. Brunch bests are the Bagel Tower which serves 4-6 people and is completed with mini
bagels, olive and pimento cream cheese, chive cream cheese, kelp caviar, smoked carrot lox with capers, smoked whitefish salad (made from fresh hearts of palm), sliced tomato, sliced onion,
marinated cucumbers.

Self-indulgence never gets better than the pleasure of pasta, freshly made, particularly with the
Tagliatelle Bolognese. This decadent dish is slathered in a rich ragu and plant-based meat option that is
absolutely satiating. Another must choice is the Bucatini con Nduja to feel and taste a spreadable salami that is magically created as a meat-free version.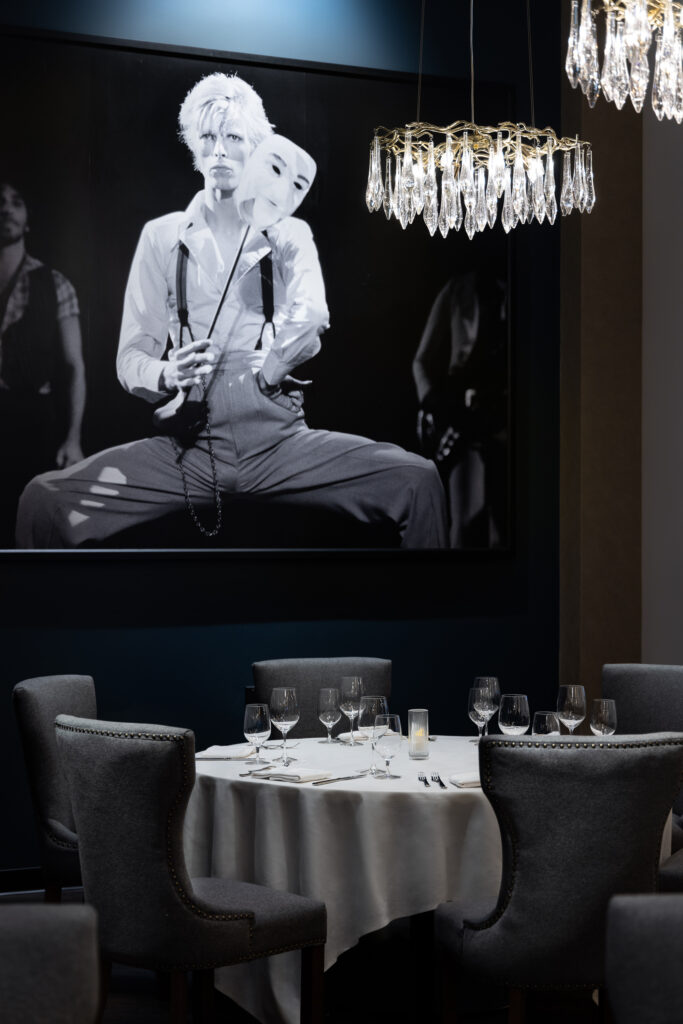 Whether you are a vegan, flexitarian, omnivore, or hearty meat eater, you can brunch it up with the
tastiest pizzas. Pepperoni Broccoli di Cicco served with spicy agave and gluten-free crust upon
request and Vertage cashew cheese. A can't miss is the Truffle Mushroom Bianca with shaved black
truffles market price (MP), and truffle oil.

Crossroads indulges in providing pristine alternative proteins and not mainstream replacements for
grand fine dining. Shaved truffle supplement can be added to any item (MP), as well as Caviar (10).

CROSSROADS Resorts World, 702-676-7978, rwlasvegas.com. Sunday-Thursday, 5-10 p.m.; Friday &
Saturday, 5-11 p.m. Brunch – Saturday & Sunday, 10 am – 2 pm. For more information, visit: Crossroads Kitchen