In the crowded and often confusing nutrition industry, it can be challenging to distinguish between products that are truly beneficial and those that are simply marketing hype. By prioritizing ingredient purity and transparency, Naked Nutrition offers a refreshing alternative to this trend. Naked Nutrition's approach to nutrition and fitness supplements is to provide products that are made with pure ingredients and free from unnecessary additives, fillers, and artificial ingredients. This commitment to transparency and simplicity helps consumers make informed choices about what they are putting into their bodies.
If you are looking for a change from traditional protein powders, Naked Bake could be a great option for you. It can provide a fun and tasty way to incorporate protein into your diet, especially if you enjoy baking. The mix can be used to make a variety of different baked goods such as protein muffins, pancakes, and cookies, allowing you to get creative with your protein intake. Naked Bake allows you to enjoy your favorite baked goods with added protein and fewer added sugars. The banana muffin or banana bread mix from Naked Bake is perfect to pair with your morning cup of coffee, while providing you with 15 grams of protein and only 5 grams of sugar per serving.
Naked Nutrition has a long list of proteins, that come in numerous flavors and vary from vegan to egg white protein, casein and more. In terms of the highest quality protein that you can find anywhere, the Grass Fed Whey Protein Powder is hard to beat. The Naked Whey is sourced from small Northern California and Idaho dairy farms that are home to cows that are grass-fed, free roaming and raised without growth hormones. The high quality comes through in the taste and Naked Whey is completely free of additives and artificial sweeteners and is perfect to blend with anything, allowing you to create any type of protein shake that you like.
Bringing healthy ingredients into your daily diet can be a challenge. Naked Reds is a superfood blend of eleven berries and fruits that provides you with a combination of apple, raspberry, strawberry, acai, blueberry, elderberry, and pomegranate, among others. This fruit powder is designed to provide a convenient and delicious way to boost your daily intake of antioxidants and other important nutrients. Antioxidants are essential for supporting overall health and wellness, as they help protect the body against oxidative stress and damage caused by free radicals. Naked Reds contains a variety of antioxidant-rich fruits and berries, making it an excellent source of these important compounds. In addition to its antioxidant benefits, Naked Reds can also help improve blood flow and support a healthy immune system. To use Naked Reds, simply mix the powder with water or your favorite beverage and enjoy. The refreshing and flavorful blend makes it a great addition to your daily routine, whether you're looking to support your health and wellness or simply want a delicious and convenient way to boost your antioxidant intake. Naked Reds is a great option for anyone looking to incorporate more fruits and antioxidants into their diet.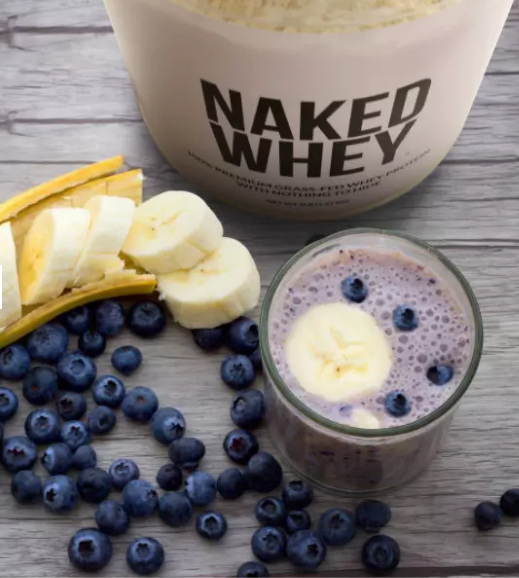 Naked Nutrition offers a variety of supplements to support different aspects of health and fitness. These supplements are made with clean, simple ingredients and are free from additives, artificial sweeteners, and other unnecessary ingredients. One popular supplement category offered by Naked Nutrition is pre-workout. Their pre-workout formula contains zero sugar and no additives or artificial sweeteners, making it a great option for those who are looking to enhance their workout without consuming excess sugar or other unwanted ingredients. In addition to pre-workout, Naked Nutrition offers BCAA powder, which provides branched-chain amino acids to support muscle recovery and growth. They also offer hydration and recovery formulas, which contain electrolytes, essential vitamins, and minerals to help replenish the body after exercise. For those looking to support gut health, Naked Nutrition offers a gut health supplement that contains prebiotics, probiotics, and digestive enzymes. Finally, Naked Nutrition offers creatine and glutamine supplements, which are both popular for supporting muscle growth, recovery, and overall fitness. Overall, Naked Nutrition's supplement line provides a range of options to support various health and fitness goals, all made with simple, pure ingredients.
There is no question that there are plenty of choices when it comes to adding proteins and supplements to your diet, the question is what exactly are you putting into your body? When it comes to the majority of products, you simply don't know and sometimes the manufacturer of those products doesn't know. Naked Nutrition is committed to offering products that not only meet high standards of quality and transparency, but also taste great and provide real benefits for health and fitness. Each product is carefully crafted to deliver a specific set of nutrients and benefits, using simple, clean ingredients that you can trust.
For more information, visit: Naked Nutrition
(Photos Courtesy Naked Nutrition)