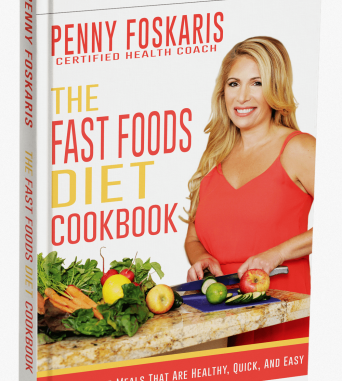 Thank you for taking time to do this interview. Before we begin, please let us know what inspires your work?  
My inspiration for my work comes from personal struggles with my own health 20 years ago. For 3 ½ years I went to many doctors, they ran test after test, and they could not find anything wrong with me. I was dizzy all the time, suffered from agonizing abdominal pain, and I had a very difficult time living day to day. Finally, through holistic methods I was able to regain my health, be rid of the pain and live a normal life again. Fast forward to today in my clinic, I help my clients stop struggling with their health issues, stress, sleep and weight loss.
Tell us more about your work and what it is like to know you're helping those in need? 
With the use of various equipment in the office, I give my clients precise insights of what's going on inside their body. With our equipment, we scan for visceral fat levels, cognitive impairment, food sensitivities, and body composition. We can calculate the exact amount of calories their body needs and we have tools that help with circulation, reduce stress, relax their mind and their body so they can start their healing process. It is a joy going to work every day knowing that I'm helping my clients live healthier lives, achieve their goals and feel their very best.
What is the most common problem that you are faced with?
Most of my clients come in for weight loss. They are tired of fad diets and have tried to lose weight for many years. We are able to help them not only lose the weight but learn how to keep it off as well. And with the machines in the office we can release fat faster and help tighten the skin so they look amazing.
Are your offices COVID friendly? How do you protect yourself, your staff and most importantly your clients? 
We have a full office air system which is able to kill viruses including Covid. We use hospital grade wipes to clean everything as we have even before Covid.
How can our readers follow you?
What is next for Foskaris Wellness? 
We are now in the process of licensing Foskaris Wellness so that we can help more people around the world.
More about Foskaris Wellness: 
The mission at Foskaris Wellness is to provide their clients with the best possible solutions so they can achieve their health and wellness goals quickly. Using Penny's proprietary methodology combined with cutting-edge technology, Penny creates individualized plans for each and every person helping them feel their very best. 
Recent events included: "The Science of Photobiomodulation", A chat about ongoing research in Light Therapy and Brain Health event with presenter Dr. Dung Trinh, MD.  Penny also hosted several celebrity events with: Joy Villa (Grammy star), Krystina Bailey Brawer, Lynne Pham, Joy Parris, Leilani Turner, among others… You may also bump into the Real Housewives of OC and Beverly Hills stars from time to time.. 
To encourage optimal health and wellness they offer: Scans for visceral fat, lifestyle assessments, digestion, food sensitivities, and cognitive assessments. Relaxation services are included to enhance overall wellness, restful sleep and reduce stress-related ailments. Most people can't remember the last time they felt so rested after spending time at Foskaris Wellness. In addition to providing Nutritional Guidance, Nutritionist Penny Foskaris, uses her proven proprietary method to reignite the metabolism at any age to help her clients stop struggling with weight loss. Her holistic anti-aging wellness center also offers a variety of services such as Visceral Fat Scans, Memory Testing, a Full body Red Light Bed for Longevity, Anti-Aging, Non-Invasive Fat Melting and Skin Tightening for the full body and face. They also offer Amped Muscle Sculpting to build Muscle (30 minutes is equivalent to 28,000 sit-ups or squats) and so much more. 
With her methods Penny has helped over 2100 people lose fat and keep it off for good.  
The best part is that everyone is invited in for a free consultation, and they will give the gift of wellness to you and your family members with a Relaxation Room Session, visceral fat scan, a body composition analysis, plus 10% off all packages & memberships, so you can start the new year with the gift of health & wellness. Call Foskaris Wellness at 714-340-0038 or go to the website to schedule a free consultation.