Luxury Experience & Co hosted an exclusive gifting lounge partnering with Lunzer Productions and Global Crown Press to athletes and celebrities including Super Bowl Champions Cam Akers and Colt's NFL rushing leader Jonathan Taylor. The event took place February 10, 2022, at the Petersen Automotive Museum where celebrities and athletes joined in reveling Super Bowl week entertained in authentic L.A. style.

Guests appeared at the Petersen Automotive Museum, in the heart of L.A., and were greeted with delectables from Chef Ryan Rondeno and gifts from Elixinol, SLIQ, NEFT Vodka, Cardinal Du Four Armagnac, and more!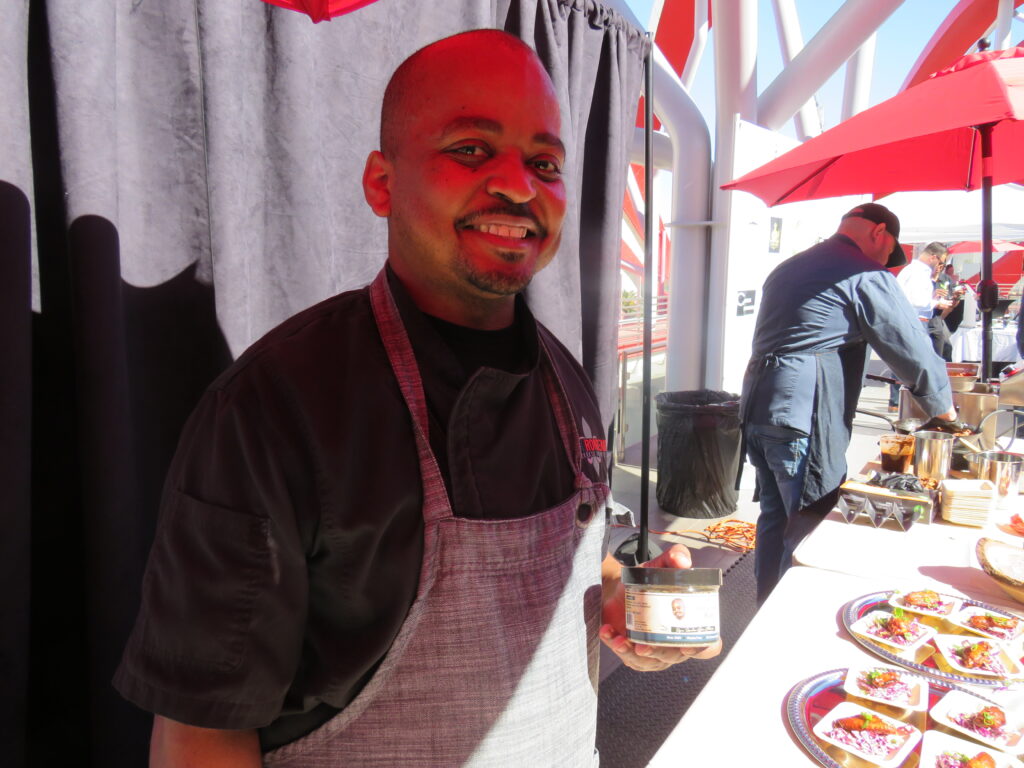 Elixinol – Active Sports Gel: As a former dancer, I know first-hand the after math of wear and tear on the body and the need for authentic healing. Elixinol believes in the promise of CBD. The wisdom of plants and its use to alleviate pain is essential because it is a positive alternative to prescription medication. Elixinol is made from USA-grown hemp and over 25 years of experience exploring its promise and possibilities. What I love about Elixinol is the immediate feeling of heat that penetrates my aching muscles and that lasts throughout the day. Elixinol also provides Active Omega Turmeric: CBD + Turmeric & DHA, a dietary supplement that supports antioxidant activity. Having a difficult time sleeping? Elixinol provides Sleep Gummies as well as, Sleep Rapid Rest with naturally flavored vanilla bean, CBD +, Chamomile & Lemon Balm.


SLIQ – The only thing to enhance a warm and sunny day in February is the SLIQ vodka ice pops! In the pool, at a party, or both, SLIQ quenches your thirst with premium spirits & elevated flavors to deliver unmatched taste at 100 calories or less.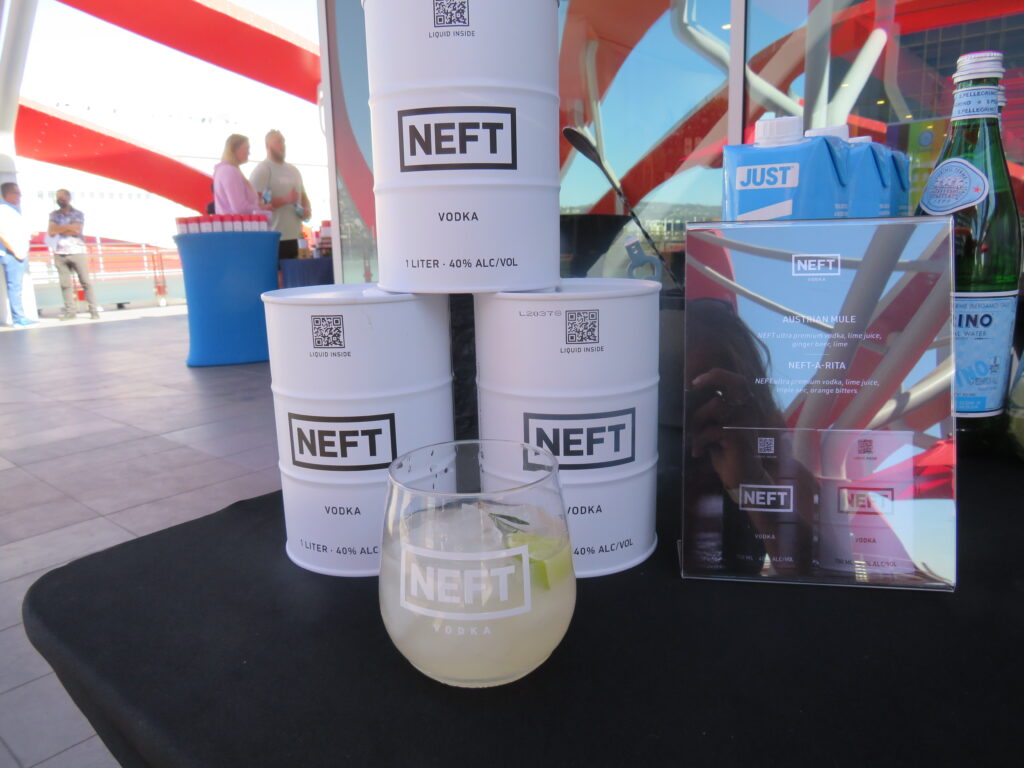 NEFT Vodka – Celebrities were treated with NEFT Vodka's Moscow Mules. Distilled in small batches NEFT is contained in miniature oil barrels rather than bottles to keep it freshly cold for up to six hours. NEFT Vodka is a tasting experience so superb that no 'on the rocks' or added dressing needed; it is best served 'neat' for sipping, to acquire the smooth, top shelf quality of rye vodka.


Celebrity Chef Ryan Rondeno – Guests enjoyed Chef's Birria creation; a Mexican dish, made from a combination of chili pepper-based meat adobo, garlic, cumin, bay leaves, and thyme, and cooked at a low heat. Also featured were revamped chicken wings made with the love of New Orleans cuisine and spicy California flavors. Chef Ryan Rondeno began his culinary career as a youngster, cultivated by his grandfather, a local legendary chef, as well as by many fantastic southern cooks.

Goodles – Mac and cheese just got better! Goodles products are special because they contain rich amounts of protein and fiber, and you can even pair it with your favorite wine! If you are looking for a more advantageous meal over other boxed mac and cheese, then Goodles is your alternative for a healthier food.

Cardinal Du Four Armagnac – Guests delighted in this smooth and luxurious Armagnac (CdF) 21 Rébellion paired with Petrossian Caviar to epitomize the day's event. The stellar quality of Armagnac (CdF) 21 Rébellion comes from an age range of 21 to 43 years encapsulated in innovative blended bliss. These unique blending techniques guarantee a satisfied flavor ensconced in balance and elegance. Petrossian Caviar is the world's finest, and you can treat your taste of France on Robertson Blvd. in West Hollywood.


Luxury Experience & Co – Today's best brands align themselves with LE & Co Luxury Gift Lounges to get their products into the hands of the hottest names in film, television and sports. With years of experience in Public Relations, Events & Business Development we lead and develop effective key brand relationships. Recognizing the importance of brand awareness to our clients, we have now created a complete package of services to maximize our clients return on investment. Beyond working with brands works with top foundations and charities to bring awareness and support to help others.

The Petersen Automotive Museum was the ideal venue for athletes; along with Rams Super Bowl Champion Ryan Santoso, Rams Super Bowl Champion Cam Akers, guests included Green Bay Packers Aaron Jones, Baltimore Ravens, Walter Payton Man of the Year Nominee Bradley Bozeman, Indianapolis Colts LB, 3x Pro Bowler, 3x First Team All Pro Darius Leonard, U.S. Paralympic Gold Medal Swimmer Jamal Hill, New England Patriots Matt Judon, Atlanta Falcons Keith Smith, Los Angeles Chargers Gabe Nabers, Philadelphia Eagles Darius Slay, Indianapolis Colts Anthony Chesley, Tampa Bay Buccaneers Cam Gill, Las Vegas Raiders R.K Russell, Pittsburgh Steelers RayRay McLoud and many more celebrities, athletes and music artists.

Other gifts were presented by Dr Busso Cosmetic Dermatologist, Nu Estetica Spa, Douma Fitness, Adobe Winery, Koi, Freeman Formula, ZenWTR, Best of Legacy, Major League Socks, Andar Leather Goods, The Perfect Jean, Baist Gloves, Crooks Backpacks, Crown Point Winery, Royal Blends Barbershop, The Locin' Lo, Noir Men's Grooming lounge, Vita Coco, Green Haven, Odaingerous, Farans Fine Art, Snoop Dog's Indigo Gin, Adira & Delilah, Runamok,