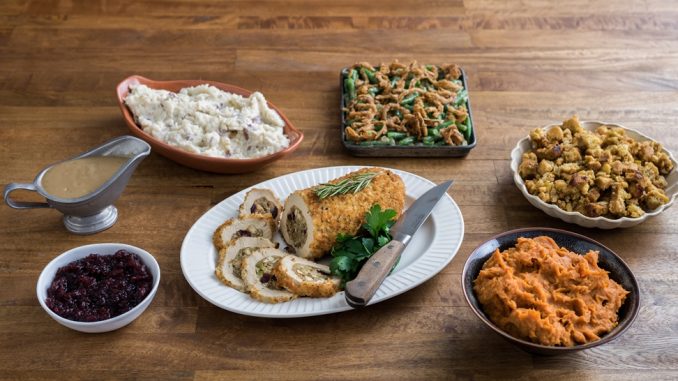 It seems no matter the season or the dish or the flavor, whatever Veggie Grill chooses to create they do it in fabulous fashion. The fall season is no different as Veggie Grill incorporated fresh ingredients to go along with new dishes that will please any diner, vegetarian or not.
The dish that really brings out the flavors of fall along with vibrant colors that you associate with this season would have to be the rustic farm bowl. The vegetables are seemingly endless in this bowl that is highlight by the marinated and then grilled mushrooms, roasted yams, roasted tomatoes and the very unique broccoli pesto. You can and must add on the apple sage sausage that not only has the flavor that you would find in a just grinded sausage but it has a hearty texture and taste to it that brings balance to the dish and all of the vegetables.
Mole Chickin' Burrito is the culmination of two new tasty things at Veggie Grill, the burrito and a mole sauce. Veggie Grill fans have been longing for a burrito almost since Veggie Grill opened their doors, but in typical Veggie Grill fashion, they waited until they perfected it. A burrito though was not quite enough, Veggie Grill had to come up with mole sauce, which is no easy task. They came up with their mole sauce by combining cocoa powder and golden raisins to create a wonderfully rich sauce that might be as overpowering as the authentic version, but it is very flavorful and compliments the burrito wonderfully.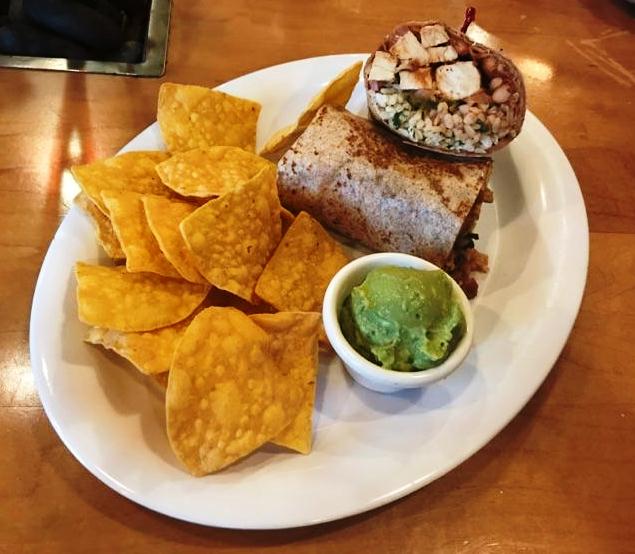 The chickin' Milanese salad.is bound to be a favorite long into every other season of the year as we can only hope that it takes up permanent residency on the menu. Veggie Grill reformulated their vegan chicken formulation for this salad, creating a crispy cutlet that has a crispy exterior to go along with a grilled chicken flavor and if you did a blind taste test you would swear you were eating the real thing. They also came up with a perfect shredded Parmesan cheese top off that salad and then it is finished off with a great citrus vinaigrette dressing. This is simply everything you could ever want in a salad.
Select Veggie Grill Thanksgiving will be open on Thanksgiving Day and will be serving Thanksgiving dishes. You can choose from the Turkey Dinner Sandwich or the Thanksgiving Plate. The Turkey Dinner Sandwich ($10.95) is piled high with roasted "turkey", stuffing, gravy and cranberry sauce, served on a roll, and a side of cauli-mashed potatoes with porcini gravy. The Thanksgiving Plate ($11.95) includes a roasted "turkey," cornbread stuffing, green bean casserole, mashed yams, and a side of cauli-mashed potatoes with porcini gravy and cranberry sauce. Available in select Veggie Grill locations on Thanksgiving Day only from noon to 8 p.m.
You can also pre-order the new VG Thanksgiving Feast that feeds 4 to 5 people. The feast includes; a stuffed holiday roast, cornbread stuffing, green bean casserole, mashed yams, cauli-mashed potatoes, porcini gravy and cranberry sauce. You can pre-order through November 19th, more information can be found at Feast.
The one thing you can always count on from Veggie Grill is whatever they do, they do it right. Whether it is introducing a new seasonal menu, giving you a entire vegetarian Thanksgiving menu or opeing a new location, soon to welcome Chicago, you can be sure that they put their guests, their experience and their taste buds first.