Yosemite National Park, located in the Sierra Nevada Mountains of Central California, is without question one of the top tourist destinations in the United States and is known for its natural beauty. This is why, in 1890 Yosemite was officially established as a national park and set the foundation for future parks. The park averages between 4 and 5 million visitors in a typical year, making it one of the most visited national parks in the U.S. Yosemite is one of the larger national parks and well deserving of much more than a day trip.
When you hear Yosemite you think outdoor activities like camping, hiking, climbing, skiing and gorgeous views. Outside of the mulititude of outdoor activities and beauty everywhere you go there is an equal variety of accommodations for everyone! Yosemite has everything from luxury to close-to-nature camping.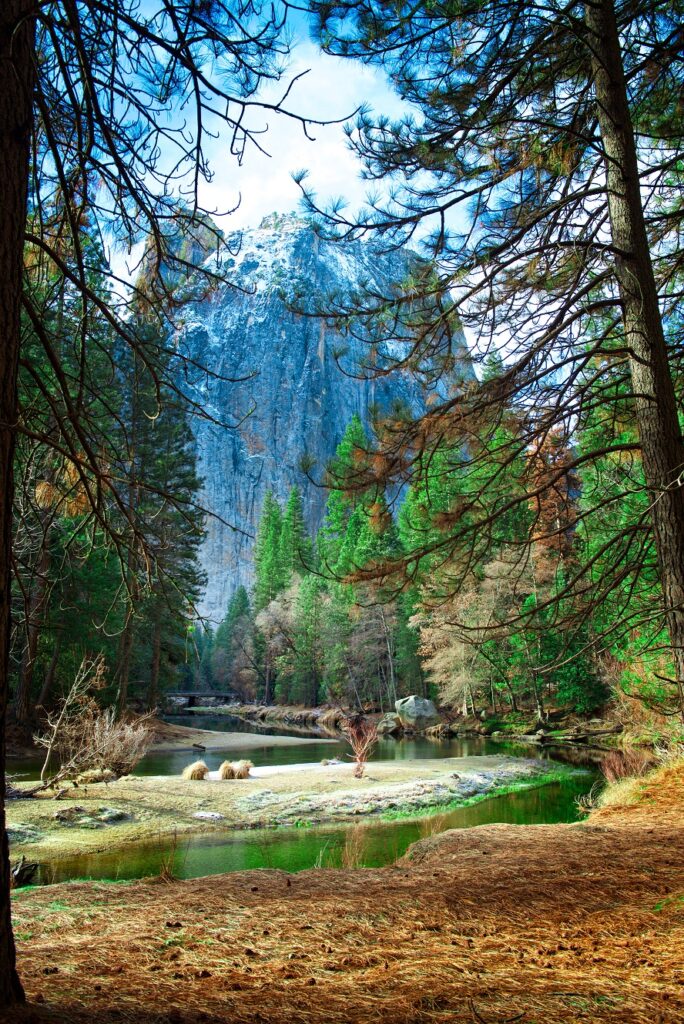 Hotels:
The Ahwahnee, which has recently been remodeled is a stay fit for a queen. It really is, queens and presidents have visited The Ahwahnee and for good reason. The surrounding nature and hiking will keep you more than occupied along with top notch hospitality, well-appointed rooms, suites, parlors and cottages.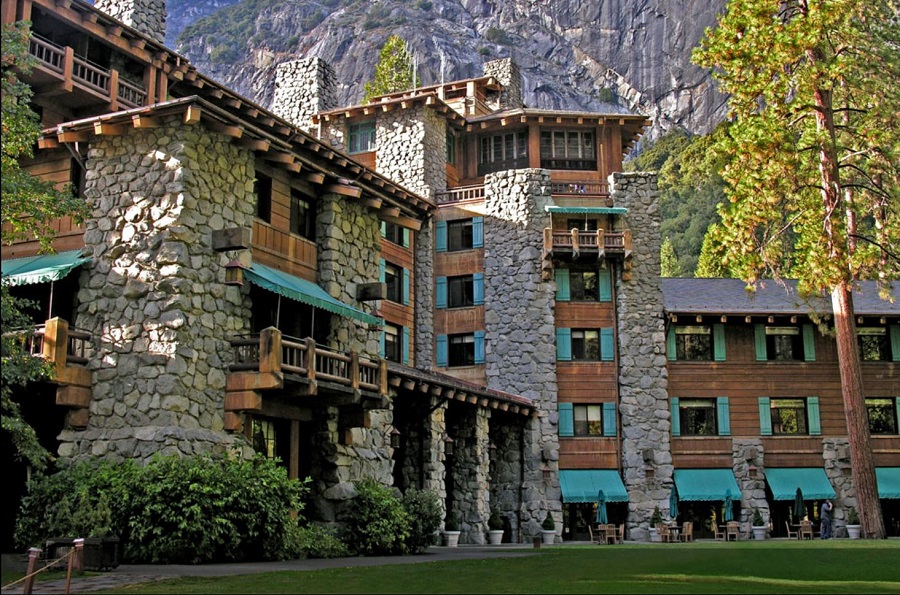 Yosemite Valley Lodge is great if you want to be right next to the most visited places in the park, the beautiful Yosemite Falls. The Yosemite Valley Lodge has 241 traditional rooms and four family rooms with gorgeous views of the park. Dinner service is offered along with stunning views of the nearly 2,500 foot high waterfall.
The Wawona Hotel which was established in 1856 provides a unique stay that will make you feel as if you are visiting the Victorian-era. There are 50 rooms with private baths and 54 rooms with shared bathrooms. The Wawona Hotel has season offering including a nine-hole golf course, swimming pool and riding stables. The hotel dining room is open for breakfast, lunch and dinner with expansive windows that provide a beautiful view with your meal.
Outdoor Activities:
Yosemite has endless outdoor activities and change based on the season. In the summer, backpacking, hiking, biking, rafting, horseback riding, fishing, rock climbing and golfing are some of the most popular things to do. In the winter, cross-country skiing, snowshoeing, snow tubing, skiing and snowboarding take over Yosemite. There is truly something for everyone!
Daytime adventures and exploring are a must, but some of the most interesting aspects of Yosemite are at night. The "Night Prowl" will take you on a walk through the dark Yosemite woods with an interpretive Naturalist to learn about nocturnal animals and nighttime navigation. This is one tour that you never know what you might come across. There is no better place to take in a perfect view of stars in a crystal clear setting. "Starry Night Skies over Yosemite" is a walking tour of the night sky in Yosemite valley with a one-of-a-kind "cosmic stargazing experience. "Stars Over Yosemite" takes place during the summer with amateur astronomy clubs and the National Park Service hosting star parties at Glacier Point Amphitheatre.
For more information, visit: Yosemite National Park