Mark Lane's beautiful coffee table gift book Royal Gardens of the World: 21 Celebrated Gardens from the Alhambra to Highgrove and Beyond invites the reader to explore 21 of the most amazing and unique garden sites on the globe. Connecting palaces with their landscapes, Lane includes a melange of designs, including the English Romantic of Highgrove to the mysterious Islamic of Spain's Alhambra. In each of these features, the author provides a visual oasis of reflection and splendor to suit any reader's taste- and he includes behind the scenes information to intrigue as well as inspire gardeners of every level of experience.
The reader's world tour of royal gardens is courtesy of an author who is a first-class landscape designer, the UK's first garden designer in a wheelchair, and a well-known presenter on the award-winning BBC TV series Gardener's World. Lane has backgrounds in both architecture publishing and landscape design, so this beautiful title presents both a practical and aesthetic approach to gardening.
"Gardens may have been in certain places for many years," Lane quotes HRH Prince Philip in his introduction, "but, unlike old buildings,they are in a constant state of change." It's lovely to consider this as we are treated to the breath-taking images in this book. To get a feel for the breadth of Lane's study one need only look at the Table of Contents listing subject sites. Garden locations include the usual such as Kew Gardens and the unusual such as Tirta Gangga. The list contains a comprehensive study in contrasts in style: Hampton Court, Highgrove, and the Royal Botanical Gardens in England; Fontainbleau Palace and Verseilles in France; Royal Palace of Caserta and La Venaria Reale in Italy; Castle of May in Scotland; Herrenhausen and Schwerin Castle in Germany; The Alhambra in Spain; Schonbrunn in Austria; Prague Castle in the Czech Republic; Het Loo Palace in the Netherlands; Drottningholm Palace in Sweden; Fredensborg Palace and Frederiksborg Palace in Denmark; Peterhof Palace in Russia; Taj Mahal in India; Tirta Gangga in Bali; Tokyo Imperial Palace in Japan.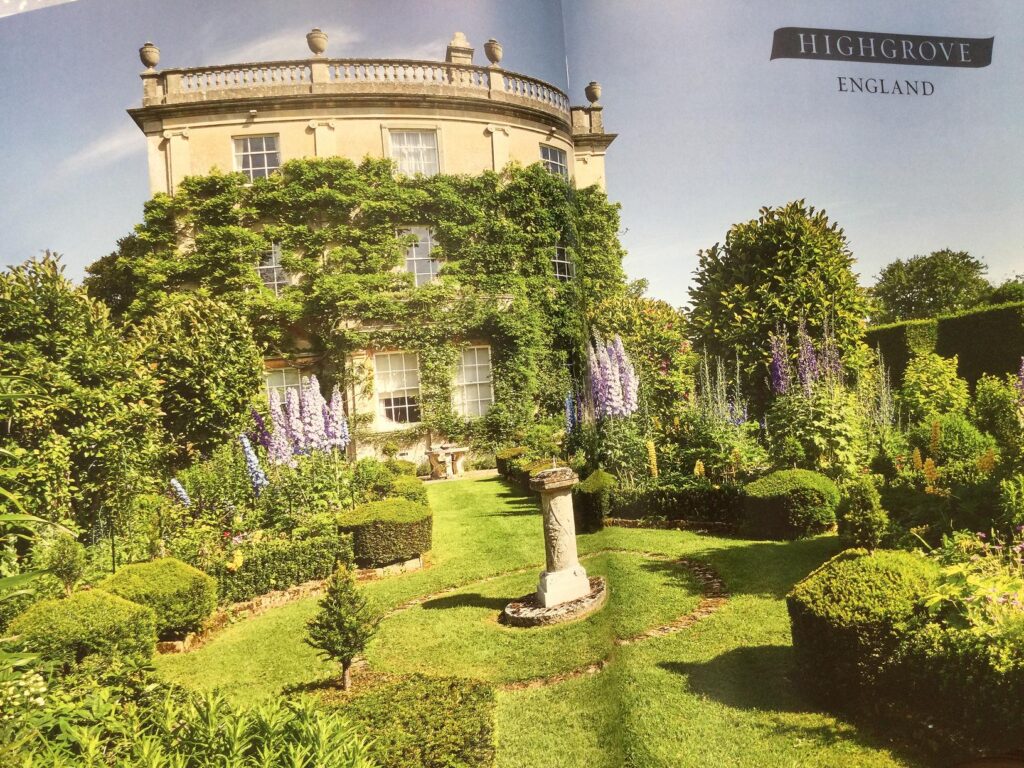 This stunningly produced coffee table book is not only chock-full of gorgeous color photographs but also features an embossed and gilded cover that can't help but draw the eye. From cover to each page, the reader is given a visual treat of this incredible work of art, architecture, and landscape design that is the result of many years of Lane's combined studies and labor.
"For many years," Lane says in his Introduction, "I have thought about creating a 'Grand Tour' book of some of the most iconic royal gardens,as a result of my art history days at University College London and as a former Publishing Director for the Royal Institute of British Architects. Not being of noble descent, I was under no illusion that, as part of my 'artistic,intellectual and sentimental education', I had to visit every royal garden in the world, as many men and some women undertook during the seventeenth and eighteenth centuries." Thus we're taken on a tour or, if you will, and a "comparison shop in a book" of the as Lane shares plant portraits with key plants and information about design and layout of each site.
"There are many royal gardens across the world," Lane says, "but my aim here to is showcase the history of each space, with an emphasis on the horticultural feel and style of each garden that the patrons and the gardeners have created." And showcase the author does by taking the reader on not only an architectural journey of some of what are considered the most "significant" houses in the world and their classic gardens but also providing planting ideas, from simple to ornate, that anyone can emulate in their own spaces.
"I have been fortunate in that I have travelled to many countries," Lane says, "and it still amazes me how excited I become when visiting a new place or garden or encountering a plant I have never seen before." We're with him there, and we're grateful that he's compiled the results of some of his travels in this book so that we can "come along" and see these beautiful locations and, perhaps, dream up an amazing garden of our own from some of the elements we find in this compiled work.
Royal Gardens of the World is truly stunningly beautiful with its ornate cover and generous full-color double-page spreads upon which one can feast the eyes and even fall into the scene. This is the perfect gift for you or any gardening enthusiast or armchair traveler you know.
Text ゥ2020 Michele Caprario
Royal Gardens of the World: 21 Celebrated Gardens from the Alhambra to Highgrove and Beyond
By Mark Lane
Kyle Books, Octopus Books
Hachette UK
ISBN 978-0-85783-801-8
Beautiful Coffee Table Gift Book: $45.00