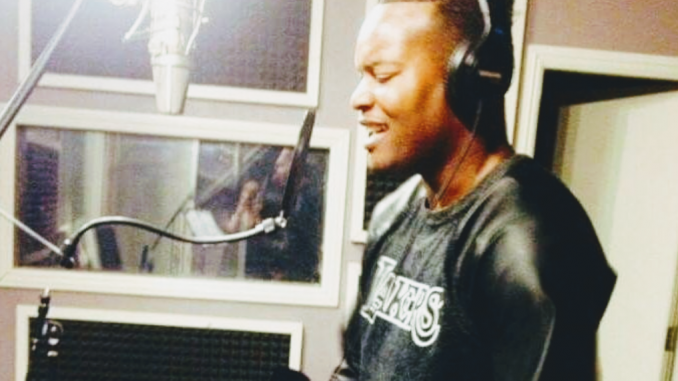 J Sunn may have started out in Compton, CA, but flared up the entertainment space— being featured on magazine covers and promoting some of the largest Urban clothing lines throughout the United States. Nick Cannon first set his sights on J Sunn and hired him to model his reputed clothing line, "Stop Hating." This move set him on a fast track with Vlado luxury kicks, Konnect clothing, and Suits of America modeling gigs as well. Soon after, casting directors took notice and hired J Sunn to play in some iconic acting roles to include: "FIRST SUNDAY," "MEXICAN GANGSTER," "MANSION OF BLOOD," and "YOUNG AGAIN." J Sunn quickly captured audiences everywhere upon releasing his first single "Drop-Top" featuring Chris Brown's artist Bobby Luv on DJ Carisma's "YoungCalifornia.com". J Sunn will soon be releasing his latest single with DJ Versatile called "Up And At It".
Take a closer look at the journey, passion, and direction behind the success of Singer, Song Writer, and Hip-Hop Recording Artist J Sunn in this inspiring interview below:
What is your biggest obstacle?
My biggest obstacle would be failure. It's not in me to do such, therefore I try at everything until I succeed.
In a perfect world, what would you like to happen with your music?
I would like for my music to reach worldwide with peace and serenity that brings one love.
What events and or performances do you have coming up? I just completed a show on November 23, 2019 in Los Angeles. The festival was called Jefferson Hill, located at Soundbite Studios in LA. I am looking forward to a heavy show schedule in 2020.
What are you hoping your music does for people?
I want my music to bring unity, one love, and great vibes when listening to and feeling the beats.
Why do you create music?
I create music as a force to keep me calm and creative, and a way to leave my mark in the afterlife.
If you got a chance to perform with any legend in the music industry who would it be and why?
My legend of choice to perform with in the industry would have to be Usher Raymond, hands down. It would be like working with my favorite past legend Michael Jackson, but in the current time. Usher has the same swag, moves and artistic ability that drives me in this business. He, too, has been very instrumental in my music.
How long have you been doing music for?
I have been doing music for 7 years, but it feels like a lifetime because it's always been in me.
What is the biggest thing that has happened to you in the entertainment space?
One of the biggest things that has happened to me in this journey of music was having my eyes wide-open to different people wanting to be a part of your life and supporting you everywhere you go.
Why should people listen to your music and or support you?
My music is different. It's clean for the most part. Music that you can play at a backyard boogie, family BBQ, or a club. and you want to support a young, gifted aspiring artist in the making, Almost there! 
Other than music, what is your passion?
My passion is family. I love them with every fiber of my being. This is why I go super hard. I enjoy our get togethers and display all our musical talents within the family.
What do you like to do in your spare time?
I enjoy working out with my spare time. I am an outdoorsman. Riding my bike at the beach, soaking up the sun rays, and doing various exercises, including backflips, to help keep me energized on stage.
What song are you currently promoting? Is it available to download? Is there a video for your song?
I am currently promoting "Up an At It." It's currently unavailable for download. However, it will be released in about three weeks. No video for the song as of yet, but follow me on social media for updates.
How did you get started in the industry?
I got started at various local talent shows in Southern California.
How can people stay up to date with you?
Please follow me on Instagram @jsunn2017 & @emgmusic2019
Photo Credits: Courtesy of J Sunn