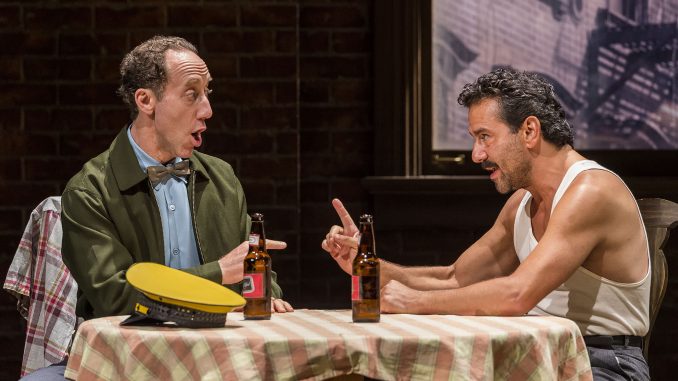 Authored by Ethan Coen, half of film's celebrated Coen brothers, A PLAY IS A POEM cuts slices of life from five very different pies, sometimes at very different times in history and location. Characters run the gamut of social class, education, and goals in life. In a staccato-like shotgun blast reminiscent of TV's sitcoms, A PLAY IS A POEM doesn't even vaguely resemble the "poem" of its title. Rather, it is a quick glance at a variety of people leading different lives, each with the need to survive against all odds. A PLAY IS A POEM IS directed by Neil Pepe, a friend and collaborator of the Coen brothers dating from the mid-2000's:  "I've always loved not only the richness of their writing but the surprise of their storytelling…there's something inherently iconic about the plays in an American way."" Pepe added that they prefer to keep the work "uncategorizable." To quote Ethan Coen, "It doesn't matter where you put the play on that spectrum, high or low, tragedy or comedy."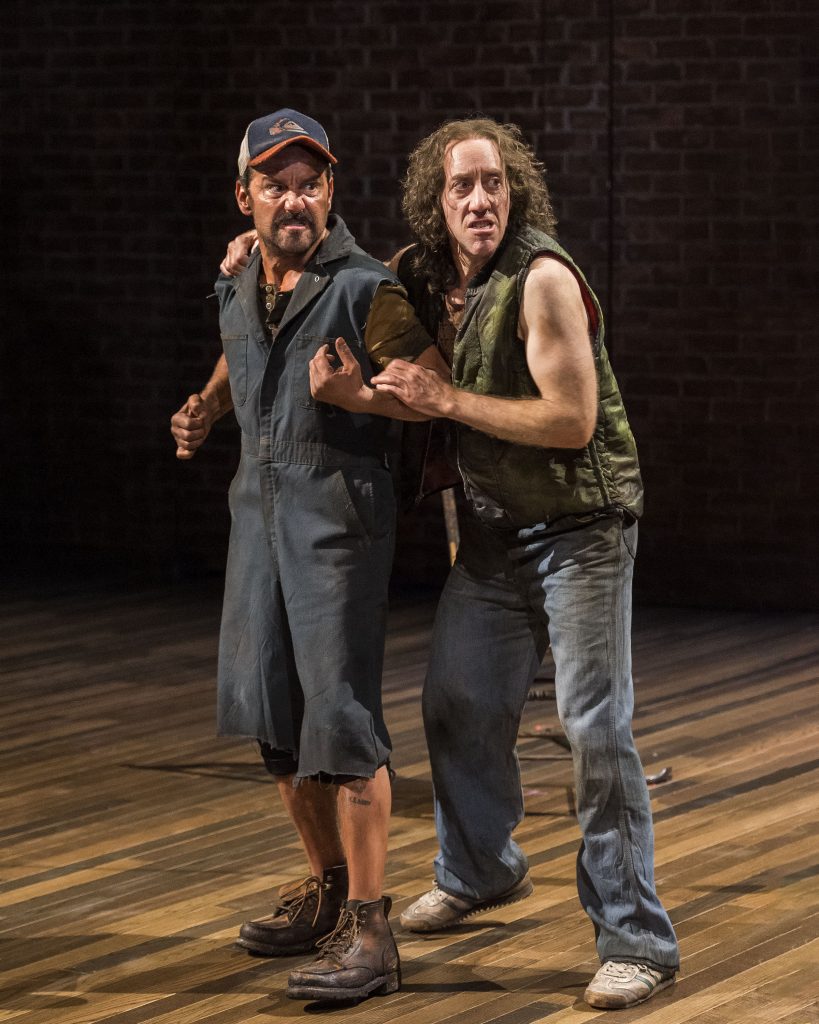 "The Redeemers" weaves the tale of three abused brothers, each handling his history in a different – but uniformly violent – manner. "A Tough Case" tells the story of a private dick and his search for a new partner after his first mysteriously disappears. "At the Gazebo" jumps from near-present to past, with an urbane but rather dull man dealing with some catchy small-town small-mindedness. In "The Urbanes," a cabbie tries to start his own business against all odds. Finally, "Inside Talk" is an in-house look at the problems faced in making a film. Each of the accounts is brief and attempts to create "real" people in "real" situations. In this, Coen appears to excel in realistic dialog and a good ear for how people sound. However, "brief" leaves little time to explore anything fully.
The talented ensemble cast members take on multiple roles, moving from one vignette to another with ease. Between each swatch of life, Nellie McKay offers an original musical interlude to the accompaniment of a variety of musical instruments while the stage hands move pieces of furniture and alter the stage for the next sketch. Sarah Laux's costumes, Tyler Micoleau's lighting, Leon Rothenberg's sound, and the talents of the entire team keep the action moving like five beads on a chain.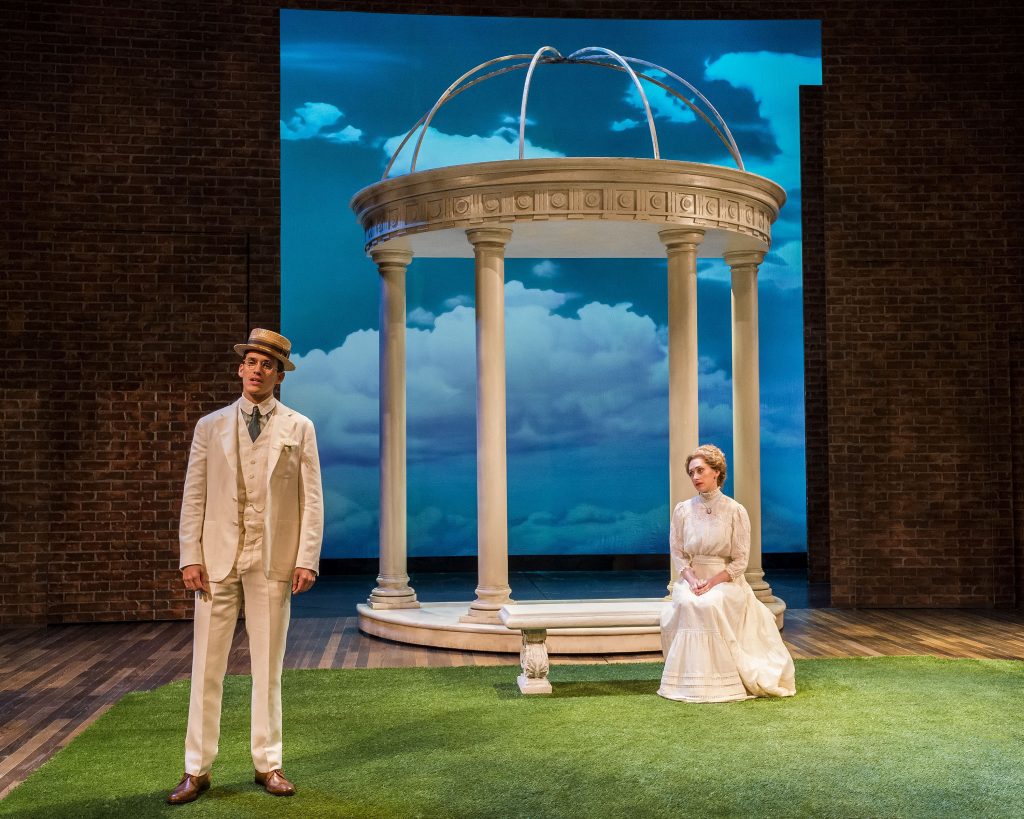 All in all, A PLAY IS A POEM is intriguing as a tribute to a famed cinematic artist who is currently dipping his toe into live theater. With a keen ear to the voice of his characters, Coen has created some occasionally stimulating folks to populate his five shorts. Results were variable, and Coen seemed more comfortable with the seamy side of the last 50 years than his foray into the Deep South. At the same time, differences inherent in the various media (film, television, live theater) may have had an unexpected effect on the production, which might play better on television or even film than on the stage, where the multiple scenes appeared to be choppy and disconnected. Still, communications specialists might find the play an enlightening study of the differences. This reviewer could not help but wonder if the author's fame and film success might have influenced the selection of this play by the Mark Taper.
A PLAY IS A POEM runs through October 13, 2019, with performances at 8 p.m. Tuesday through Friday, at 2:30 p.m. and 8 p.m. on Saturday, and at 1 p.m. and 6:30 p.m. on Sunday. The Mark Taper Forum is located at the Music Center, 135 N. Grand Avenue, Los Angeles, CA 90012. Tickets range from $40 to $110. For information and reservations, call 213-972-7376 or go online.