How one man changed the way the world lives
Celebrations are under way worldwide for the 100th birthday of the influential Bauhaus movement. One of its leading figures was Walter Gropius. In the USA, he is remembered for New York City's MetLife Building and the Gropius House, his very own home in Lincoln, west of Boston. But this German genius was so much more than "just an architect." He not only founded the Bauhaus art and design school in Weimar in 1919, but also influenced generations of architects and designers, painters and potters. So, in 2019, raise a toast to Gropius. And where better to do so than in BauhausLand? Comprising the German federal states of Saxony-Anhaltand Thuringia, this region saw the birthplace of the design movement that was a catalyst for modern living.
In 1919, Gropius brought together artists and craftsmen; the idea was to break down traditional class barriers. But he did more. He advocated practical, affordable and stylish private housing. And he aimed to apply the same philosophy to factories, office blocks, hotels and even everyday objects, such as chairs and table lamps. Gropius expanded his thinking. In 1924, he insisted that the burning questions of the day concerned how we would live and what form of community we would aspire to.
German states have formed a new tourism region "BauhausLand"
Just south of Berlin, the neighboring German federal states of Saxony-Anhalt and Thuringia are the home of the Bauhaus. This influential design and architectural movement was born 1919 in Weimar, Thuringia, and developed its distinctive style in Dessau, Saxony-Anhalt. This year it celebrates its 100th birthday. Working closely together, the tourism authorities of Thuringia and Saxony-Anhalt have joined forces and created "gobauhaus" – a touristic project, that combines the historical essence of Bauhaus in one destination: BauhausLand. With the two hotspots of the Bauhaus movement in the 1920's, Weimar and Dessau, being only 80 miles apart, BauhausLand boasts a rich collection of authentic sights and easy-to-follow routes to discover the origin of Bauhaus.

Due to the celebrations of the Bauhaus centenary in 2019, BauhausLand is being promoted especially in the USA to inform American travelers, tourists and Bauhaus enthusiasts about the remarkable Bauhaus sights and places in Thuringia and Saxony-Anhalt. Together with the German National Tourist Office, the two Bauhaus states Thuringia and Saxony-Anhalt now spread the word about their events and celebrations in 2019 during press conferences in New York, Chicago and Los Angeles. Especially in these three US cities, the influence of the Bauhaus architecture is still tangible. Think of New York's Seagram Building, a notable creations by Ludwig Mies van der Rohe, a founding father of Bauhaus and modern architecture. The Met Breuer (originally the Whitney Museum) was designed by Bauhaus-trained architect Marcel Breuer. In Chicago, László Moholy-Nagy founded the New Bauhaus, and van der Rohe was director of Chicago's Armour Institute (now the Illinois Institute of Technology). IN L.A., the Thomas Mann House shows classic Bauhaus influences. For more information on BauhausLand please visit www.gobauhaus.com.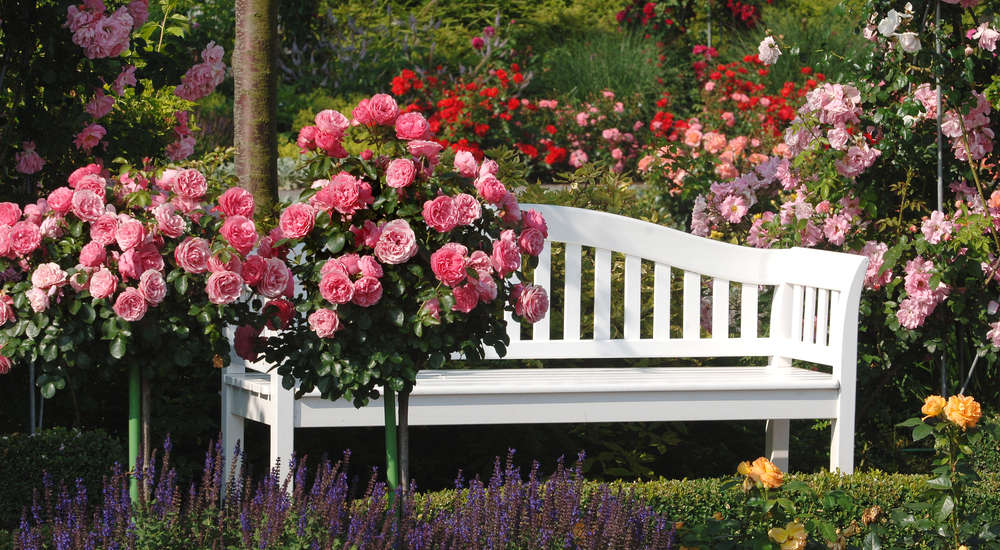 In Dessau, the new Bauhaus Museum includes the annual Bauhaus Festival as part of Festival Stage TOTAL (September 11th to 15th). This presents 100 hours of experimental theater to celebrate the 100th birthday: international performers, choreographers, artists, architects, and designers are collaborating on installations, performances, and workshops. The twist? The audience decides what they want the participants to do! During Nacht@Bauhaus, surprise guests will perform music, readings, and performances by night in the "sleep lab", keeping visitors awake – or putting them to sleep! Only 30 minutes from Dessau, the Garden Kingdom of Des-sau-Wörlitz celebrates summer with a series of concerts in the parks and palaces of this UNESCO World Heritage site. On Saturday August 11th, join in the 278th birthday celebrations for Prince Leopold III, creator of these glorious gardens. And at the end of the day, head back to Dessau and the Prellerhaus, the 1926 student dorm. Stay the night in a studio apartment, where the Bauhaus atmosphere is palpable. Think replicas of original furniture to rooms dedicated to Bauhaus legends, like German-American painter Josef Albers. A special treat! This is an amazing year with so much to see and do, so – "Go Bauhaus!"
All photos: Courtesy of "Go Bauhaus"