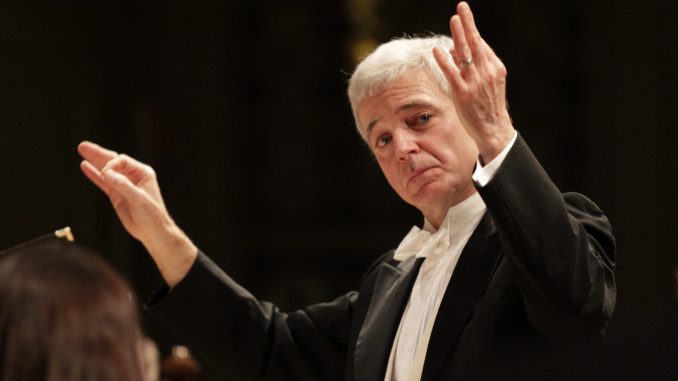 The 46th annual Bach Week Festival concert programs will be held in Evanston and Chicago on April 26, April 28 and May 3, 2019. The festival is a partnership between the Bach Week Festival and North Park University's School of Music, Art, and Theatre. A musical rite of spring on the North Shore since 1974, Bach Week is one of the Midwest's premiere Baroque music festivals. The event enlists musicians from the Chicago Symphony Orchestra, Lyric Opera of Chicago Orchestra, and other top-tier ensembles, while featuring some of the Chicago area's finest instrumental and vocal soloists and distinguished guest artists from out of town. 
An interview with Maestro Richard Webster, Bach Week's long-time music director and conductor, focused on the importance of continuing to celebrated the music of Bach, several Johann Sebastian Bach works never before heard at the festival as well as "other new programming twists". 
Webster, a highly cultivated, thoughtful man and one who uses words with deliberate care and weight, reflected, "The music of J.S. Bach is at the pinnacle of artistic achievement in Western civilization; he was the beginning and the end of Western music, directly influencing everything that has come since. The creativity and range of Bach's expression is inconceivable. He left us a body of work that is a motherlode of masterpieces; they never run out! Here in Evanston and Chicago, we have crafted in this Festival a base to celebrate his work each year; we come together like a family, and also often introduce new participating artists and soloists."
Webster went on to describe the scope and variety of works at this year's Festival, "We are committed to mixing in the familiar, the beloved, and other important works alongside; our mission is to offer what other Bach gatherings don't include, and to offer it as a Festival. We have an evolving roster of musicians; while some continue to return year after year, we also like to incorporate new musicians, most of whom have a Chicago base". 
J. S. Bach works to premiere at Bach Week include the Prelude and Fugue in B Minor, BWV 544; celebratory wedding cantata BWV 210; and church cantata BWV 148. 
Webster notes a historical precedent for the participation of pre-professional musicians. Many of Bach's secular instrumental and vocal works received their premieres in concerts given by his Collegium Musicum, an ensemble of talented local university students, at Zimmermann's coffee house in Leipzig, Germany. 
The festival will open on April 26 with Spanish Baroque composer Antonio Soler's fiery Fandango for harpsichord; a contrasting concerto for woodwinds, brass, and strings by Italian Baroque composer Antonio Vivaldi; and a well-known instrumental suite for recorder and strings by Bach's German contemporary and rival, Georg Phillip Telemann. 
In a discussion with Maestro James Setapen, Director of the Academy and Conductor-In-Residence, the Music Institute of Chicago, (MIC) we talked about the upcoming first-time collaboration with gifted pre-college musicians of the Academy of the MIC. About the students' participation in Bach Week, he said, "This is one of the most important and meaningful experiences we can give a student: to actually sit down with a professional musician and play the same notes! And the pieces the MIC students will be performing at Bach Week are 2 of Bach's greatest!"
Setapen, an aesthete and musical scholar, spoke most eloquently about his love of teaching and of the MIC's dual missions to bring musical instruction as well as great performances to people of all ages. "The objective of the MIC is to provide a love of music for every student of any age; we teach toddlers through senior citizens. This instruction, begun early, brings a lifelong love of music and desire to continue learning about it, to continue listening."
Setapen went on to note, "Scholars who study music tend to be academically gifted. The MIC is a perfect, though challenging, addition to their scholarship; instruction is all day on Saturdays. We provide a thorough, careful education that allows the student to be accepted to music schools around the world and also gives them a built-in source of friendship and camaraderie they can draw upon throughout their lives."
Many people don't understand or appreciate the role of a conductor; Setapen explains it thus, "To take all of these talented people grouped before you and convince them that 'this is how the piece goes.' Everybody in the ensemble or orchestra becomes as one, they become excited about the possibilities within music." He described this as his favorite musical moment, "When everyone on stage is completely involved in the emotional impact of the music- this is the experience that makes it worth everything".
The Festival will see the much-anticipated return of pianist Sergei Babayan, an artist justifiably lauded for his "consummate technique and insight". Babayan is a Bach Week mainstay who is working his way through Bach's complete solo keyboard concertos during return visits to the festival. On April 28th, Babayan willsolo in Bach's Keyboard Concerto No. 3 in D Major, BWV 1054, accompanied by an ensemble of professional musicians of the Bach Week Festival Orchestra and string students from the Music Institute Academy.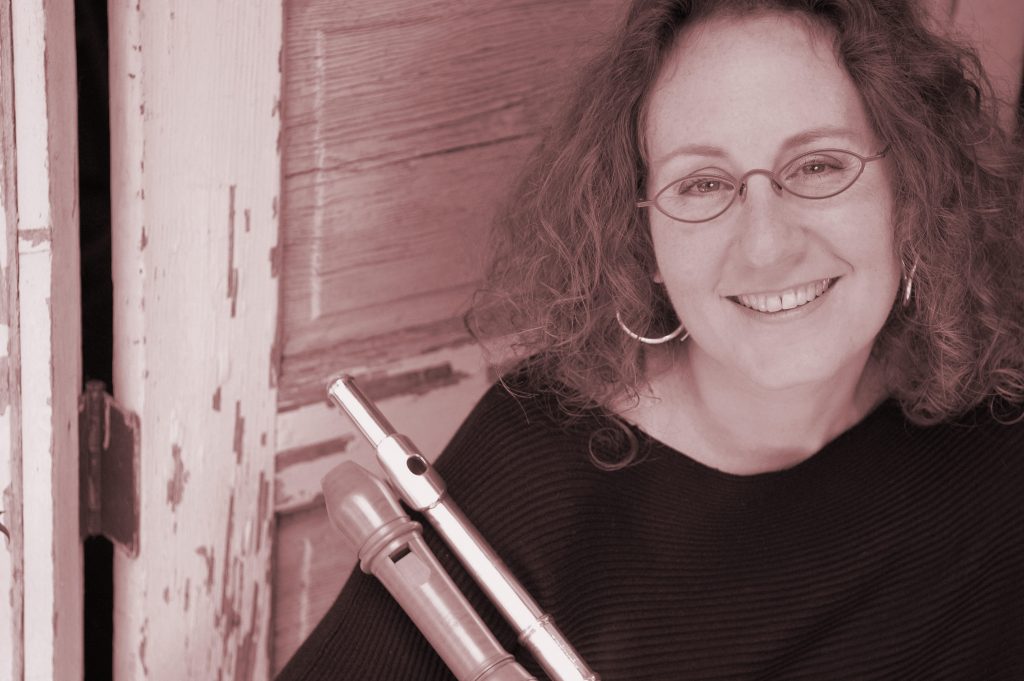 Soloists making their Bach Week Festival debuts this season include violinists Laura Park and Rebecca Benjamin, both alumni of the MIC Academy. They'll play Bach's Concerto for Two Violins in D minor, BWV 1043, accompanied by Academy students and festival orchestra members. Newcomer Ryan Townsend Strand, tenor, will sing the tenor aria and recitative in Bach's Cantata BWV 148. 
Also new to the festival is baroque violinist Kiyoe Matsuura, who, with lutenist Joel Spears, will present an intimate Candlelight Concert focused on J. S. Bach's Suite for Violin and Continuo, BWV 1025, and its origins in a work for solo lute by German virtuoso lutenist and composer Silvius Leopold Weiss, who visited the Bach household. 
Among the festival's returning soloists are Chicago Symphony Orchestra flutist and piccolo player Jennifer Gunn, who will play Bach's Ouverture (Orchestral Suite) No. 2, BWV 1067; Judith Kulb, principal oboist with the Chicago Lyric Opera Orchestra, and Lyric Opera Orchestra violinist John Macfarlane, who will be heard in Bach's Concerto in C minor for Violin and Oboe, BWV 1060R. Recorder virtuoso Lisette Kielson, an early music specialist and past president of the American Recorder Society, will solo in the Telemann suite. Two internationally acclaimed singers, Dutch soprano Josefien Stoppelenburg and British-born Canadian mezzo-soprano Susan Platts, both of whom live on Chicago's North Shore and have solo roles in Bach cantatas. 
2019 BACH WEEK FESTIVAL SCHEDULE: 
1a) Friday, April 26, 7:30 p.m., Nichols Concert Hall, 1490 Chicago Ave., Evanston Opening Night 
Antonio Soler: Fandango for harpsichord
; J. S. Bach: Sonata in G Major for Harpsichord and Viola da Gamba, BWV 1027; J. S. Bach: Concerto in C minor for Violin and Oboe, BWV 1060; R
J. S. Bach: Cantata "O holder Tag, erwünschte Zeit," BWV 210
; Antonio Vivaldi: Concerto in F Major, RV 569 
Jason Moy, harpsichord; 
Anna Steinhoff, viola da gamba;  Josefien Stoppelenburg, soprano
; John Macfarlane, violin; 
Judith Kulb, oboe; 
Bach Week Festival Chamber Orchestra, Richard Webster, conductor 
1b) Friday, April 26, 10 p.m., Nichols Concert Hall, 1490 Chicago Ave., Evanston Candlelight Concert: "Bach or Not Bach" 
J.S. Bach's Suite for Violin and Continuo, BWV 1025;  plus works for violin and lute by Franz Joseph Haydn and Friedrich Wilhelm Rust. 
Joel Spears, lute; 
Kiyoe Matsuura, violin 
2) Sunday, April 28, 3 p.m., Nichols Concert Hall, 1490 Chicago Ave., Evanston "Virtuoso Soloists" 
J. S. Bach: Concerto for Two Violins in D minor, BWV 1043;  J. S. Bach: Ouverture No. 2 in B Minor, BWV 1067; 
J. S. Bach: Keyboard Concerto No. 3 in D Major, BWV 1054 
Sergei Babayan, piano; 
Jennifer Gunn, flute
; Laura Park and Rebecca Benjamin, violins;  
Music Institute of Chicago Academy Orchestra, 
James Setapen, conductor; 
Bach Week Festival Orchestra, 
Richard Webster, conductor, 
Presented in collaboration with the Music Institute of Chicago 
3) Friday, May 3, 7:30 p.m., Anderson Chapel, North Park University 5149 N. Spaulding Ave., Chicago Festival Finale 
J. S. Bach: Prelude and Fugue in B Minor, BWV 544
; J. S. Bach: Motet "Fürchte dich nicht," BWV 228
; J. S. Bach: Motet "Lobet den Herrn, alle Heiden," BWV 230; 
Georg Philipp Telemann: Suite in A minor for recorder and strings; 
J. S. Bach: Cantata "Bringet dem Herrn Ehre seines Namens," BWV 148 
Susan Platts, mezzo-soprano; Ryan Townsend Strand, tenor; Lisette Kielson, recorder; Richard Webster, organ; Bach Week Festival Chorus; 
North Park University Chamber Singers;  Members of Bella Voce 
Bach Week Festival Orchestra
;  Richard Webster, conductor 
Single-admission tickets to each of the three main concerts are $50 for VIP seating, $40 adult general admission; $25 seniors, $15 students. Subscriptions to the main concerts are $100 for VIP seating; $80 adult general admission, $60 for seniors, and $25 for students. All tickets for the April 26 Candlelight Concert are $25 and include a glass of champagne and a selection of gourmet chocolates.Tickets can be purchased online at www.bachweek.orgor by phone, 800-838-3006. For general festival information, phone 847-269-9050 or email in**@ba******.org.