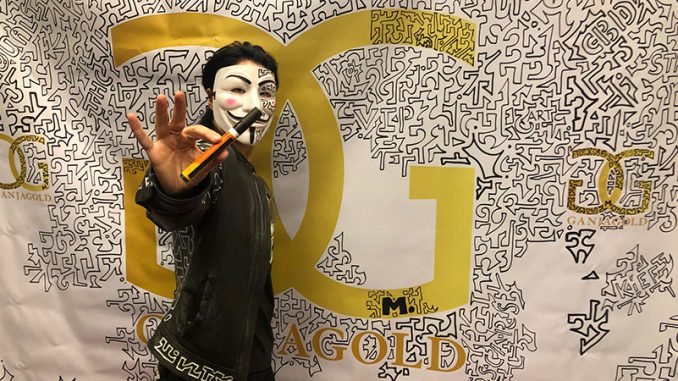 On Saturday, February 23rd, I was granted the highly coveted golden ticket to attend Wow Creation's annual Pre-Oscar Celebrity Gifting Lounge at the ever chic W Hollywood. Produced by twin brothers Mark and Matt Harris, you may recognize them from A&E's Storage Wars, the event grants participating brands the rare opportunity to mingle with various Oscar Award related actors, producers, writers, influencers and VIP's in exchange for gifts of their wares and or services. Needless to say, I left with 30 plus pounds of swag, and below is a rundown of this year's participating brands. Enjoy!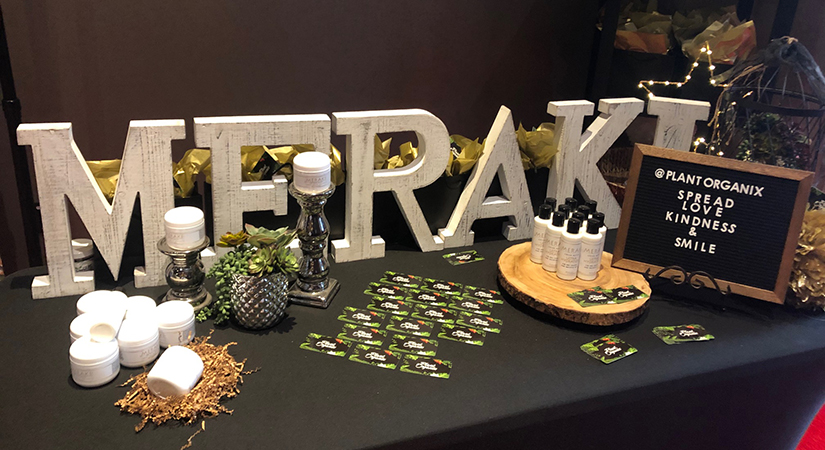 Plant Organix is a leading source of hemp CBD, Apothecary, and Aurvedic medicine, formulated to optimize the body's natural endocannabinoid system. Plant Organix Website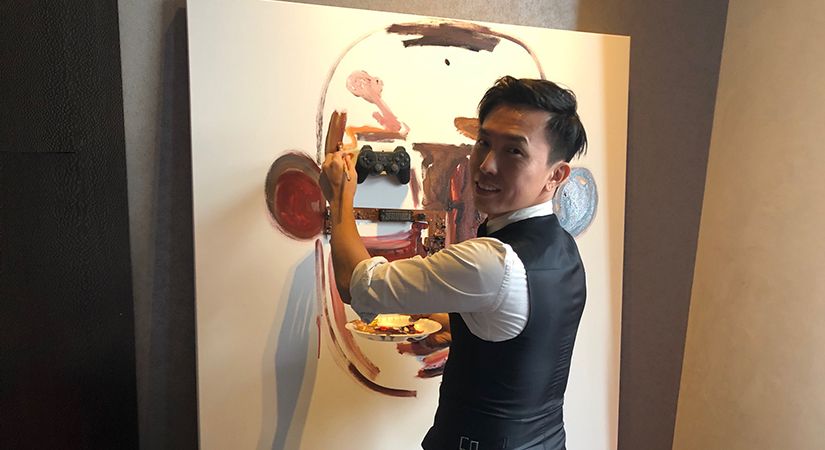 Japanese sustainable artist Nagasaka Mago live painting in preparation for his DTLA gallery exhibition- Still a "Black Star" Sustainable Capitalism. Nagasaka Mago Website
ZirconMania founder Jacob Hassidim, ie. the self proclaimed Jacob the Fake Jeweler, displayed and gifted his beautiful collection of diamond veneer jewelry. ZirconMania Website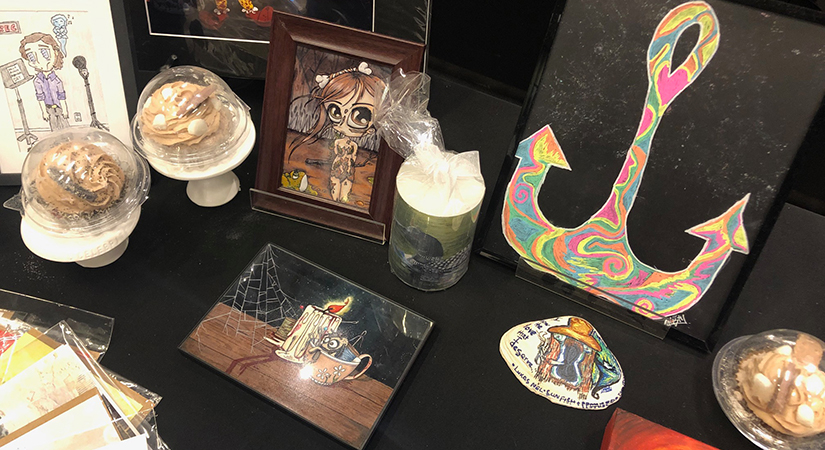 Visual artist and designer Karen White, graphic designer and illustrator Kathy Gladden-Adalian, artists Void & Azula Morphoenix and more displayed their incredible talent, and gifted event guests an art piece of their choice.
The name G4 stands for Four Generations of tequila mastery. It all starts with crafting the best blanco, and G4 Blanco is clear, crisp and gives pure agave flavor you can taste. G4 Website
Kat Trimarco is a life and sex coach, author, and public speaker who shared her message and gifted her new self help book. She also produced a series of teaching videos, I cant wait to watch, about awakening one's sexual energy and maximizing your orgasms. Ummm, yes please! Kat Trimarco Website ­
Canna Hemp offers a wide range of high quality CBD-infused, hemp-based products including body lotions, lip balms, pain relief cream, dabs and vape cartridges. Canna Hemp Website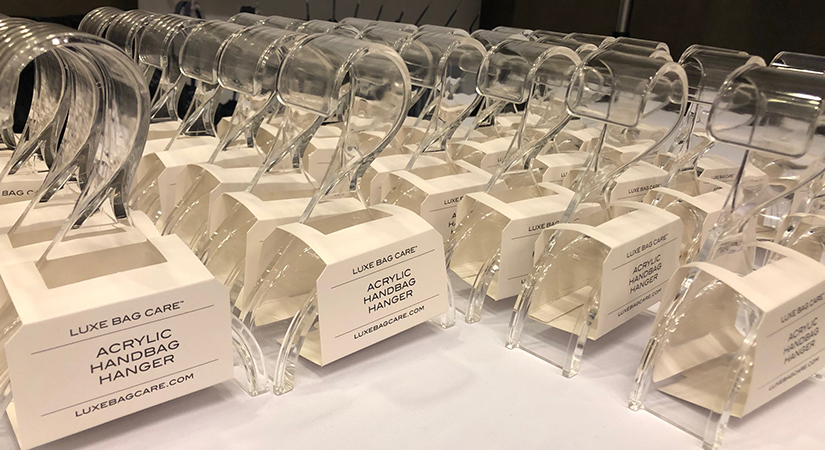 For someone like me who has a vast collection of designer hand bags and totes, Luxe Bag Care Acrylic Handbag is the perfect solution to keep my bags off of my closet floor and neatly hung up to prevent inevitable damage. Luxe Bag Care Website
Mrs. Prindables invented the gourmet caramel apple over thirty years ago, and today, they have expanded their collection to include confections and gift baskets. I am a personally a great fan of caramel apples, and I have to say, Mrs. Prindables was the very best of it's kind that I have ever tasted. Mrs. Prindables Website
Central Cali Caregivers are alternative medicine practitioners specializing in rare and exotic cannabis and hemp extractions. My husband has been using their topical Miracle Healing Rub for his debilitating neck and shoulder pain, and he has qualified that it has been working wonders for his pain management. Central Cali Caregivers Facebook ­
Muscle Vodka is the 1st and only certified trainer approved and gluten-free premium vodka. It is charcoal filtered, distilled six times, contains zero carbs and sugars, and is made with all organic properties. Muscle Vodka Website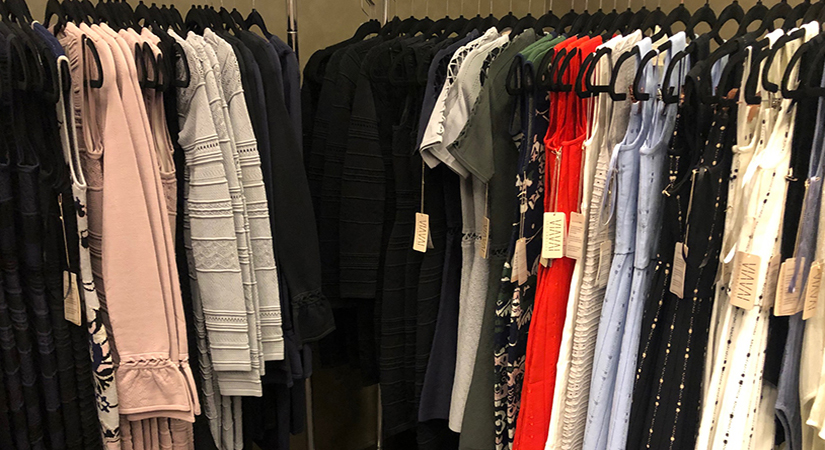 A body conscious collection of high quality knit women's wear. Viavai Los Angeles Website
NutriVsta Pink Coconut Water is 100% natural, not from concentrate, gluten and cholesterol free. with no added sugar, flavors or additives. NutriVsta Website
The Japanese scientists behind SC Enable Oil infuse human stem cells within their concentrated serum to deeply penetrate the skin and activate its natural healing process, reversing the signs of aging. Evidently, one small vial retails for $500, so I can't wait to experience the magic!
Established in 1912, Shea Moisture is a natural, organic, and sustainably-produced beauty collection of hair, skincare and bath and body products. Shea Moisture Website
Kasmira Professional hair care products are infused with baobab oil, from the fruit of South Africa's "tree of life", bound with natural keratin. The Proliss collection of professional ceramic hair straighteners are the newest in technology and temperature control, featuring Negative Ion Emitting technology to quickly straighten and smooth the hair. Kashmira Professional Website Proliss Website
A collection of hand crafted and natural soy-based candles, with low-smoke 100% cotton wicks, and free from synthetic fragrance and GMO's. Vance Family Soy Candles Website ­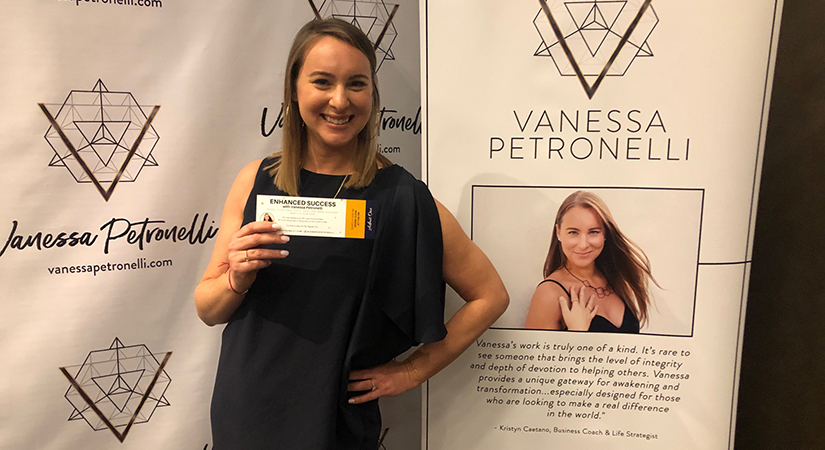 Trance-channeler, spiritual teacher, and motivational speaker Vanessa Petronelli works with high-performing leaders, visionaries and influencers to achieve greater personal and professional success through spiritual fulfillment. Vanessa Petronelli Website
Corydon Customs creates die-cast vehicles of all makes, shapes and sizes to fit your company's branding needs. Corydon Customs Website
Watson Style Group shops, styles and manages the wardrobes of powerful and career driven women who may not have the time, nor bandwidth,to manage their clothing themselves. From filling-in-the-gaps to complete wardrobe overhauls, they provide a 'no-holes' service so that their clients' closets contain beautiful, timeless and interchangeable pieces. Watson Style Group Website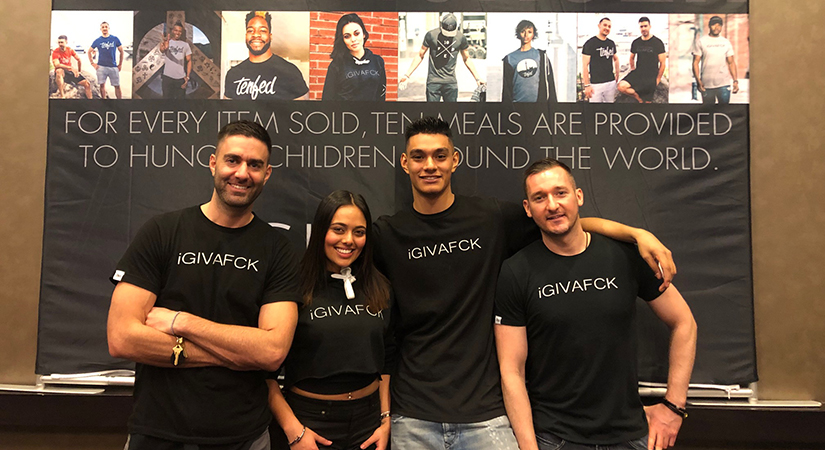 Tenfed is an ethical clothing brand derived from social entrepreneurship. With every item sold, TEN meals are provided to hungry children around the globe, through the help of our charitable partner, Kids Against Hunger Canada. Tedfed Website
­
Last, but most certainly not least, GanjaGold's team of industry experts produce the finest and most reliable cannabis products on the marketplace including luxury pre-rolls, concentrates and vapes. And, as a part of their event instillation, they presented critically acclaimed street artist Meghan Hall, otherwise known as M, who created an art piece live on a GG logo canvas. M has been coined the "Female Keith Harring" and it was incredible having the opportunity to watch this visionary make her art in person. GanjaGold Website M Instagram