On February 8th and 9th, Gavin Keilly of GBK Productions hosted his annual Pre-Grammys Celebrity Gifting Lounge where participating brands are given the rare opportunity to hobnob with various Grammy Award related musicians, influencers and notables in exchange for a gift of their wares. Now I must admit, I'm an old school rock chick and unless Steven Tyler or Bob Weir was standing smack in front of me, I would not be able to pick most Grammy nominees out of a lineup if my life depended on it. Yet, I did chat with Motown legend Sam Moore, the "Soul Man" himself, as my sister shared the stage with him many times during her tenure as Isaac Hayes' background singer. I also complimented Best Rock Performance Nominee Lizzy Hale of Halestorm on the really cool pair of lycra bell bottom pants she was wearing. Post event, I learned that nominees H.E.R., Chloe X Halle (the two beauties who killed it at the 2019 Super Bowl with their rendition of "America the Beautiful"), Alice and Chains, Ashley McBride and many more were in attendance.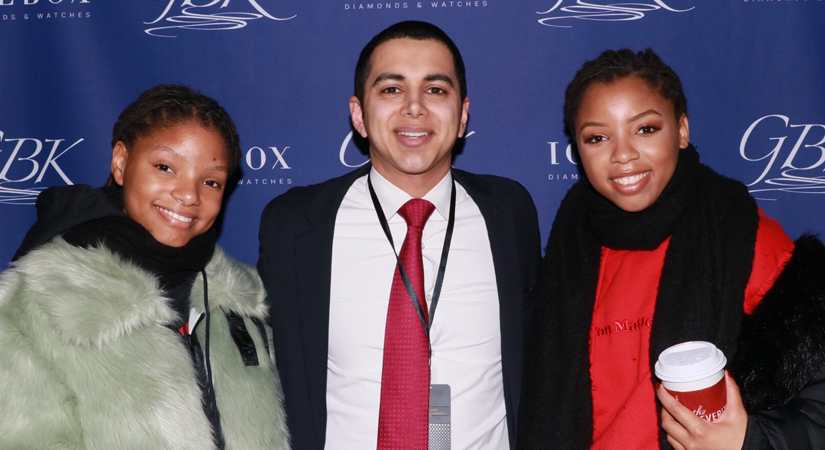 Pashion Footwear presented this chic, open toe patent leather pump which I watched convert into a comfortable looking flat simply by removing its heel. I will definitely be hitting them up for a pair right before around next season's NYFW! Pashion Footwear Website
Wander + Ivy is a single serve, beautifully packaged wine which promotes sustainable and organic vineyard practices. They are also a 1% For the Planet Member, donating 1% of gross profits to charitable organizations delivering healthy and organic food to those in need. Wander + Ivy Website
I love a good facial treatment, and Ruby-Cell USA aerated my face with their signature Airbrush Ampoule System, leaving my skin feeling tighter and well hydrated. I can't wait to try the "Intensive 4U Mist" that they were kind enough to gift to me. Ruby-Cell USA Website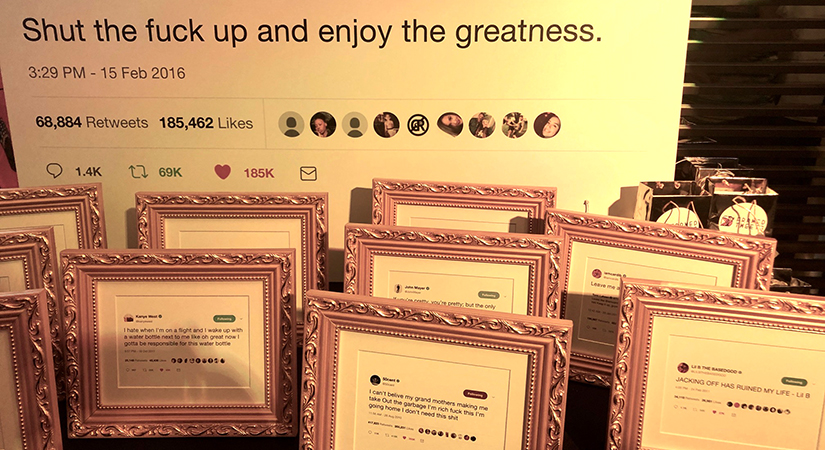 Turning tweets into art? Framed Tweets' expert team of "tweet curators" (I swear I got that off of their website) finds the most unique, funny, Trumped-up (he has his own category), heartfelt, perverse, cheesy, bizarre and downright stupid tweets in Twitterland and makes them available for purchase, printed and framed for your Twitterific pleasure. Tweally tweettastic! Framed Tweets Website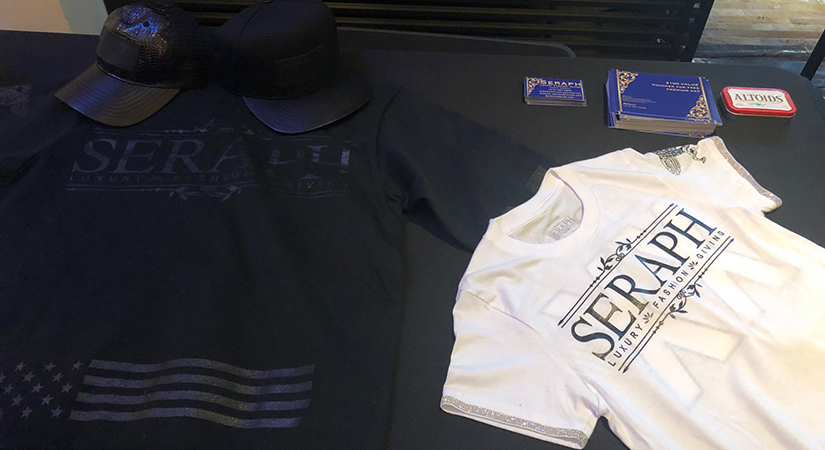 Seraph is a socially conscious fashion line of t-shirts, hats and wallets that donates 20% of their net profits to water.org , Destiny Rescue , Wounded Warrior Project and the Los Angeles Mission . Seraph Website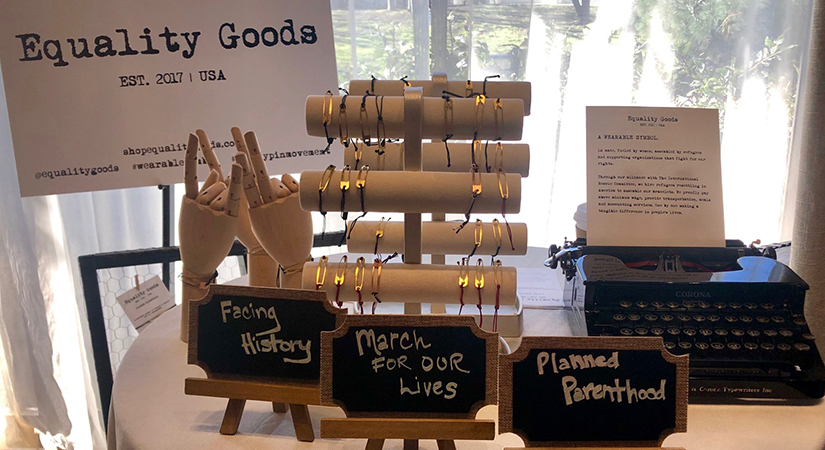 Inspired by the first Women's March post the 2016 Presidential Inauguration, Equality Goods designer Leah Fredkin created her collection of safety pin shaped, leather cord bracelets to represent equality and civil liberties for all humankind. Equality Goods Website
Kahuna Chair allowed attending event guests to experience a massage in their 4D gravity chair, while presenting their LED mask which uses infrared light to stimulate the dermal layers, gaining skin elasticity. Kahuna Chair Website
With brick and mortar locations in New York, Los Angeles and Maui, Morrison Hotel Gallery houses a collection of the most prolific and iconic fine art music photography on the planet. Enough said. Morrison Hotel Gallery
Located in Alberobello, in the southern Italian region of Puglia, La Corte dell' Astore offered GBK guests a complementary 3 night stay in one of their luxury resort suites equipped with a Turkish bath, a paragliding trip with hawks and balled eagles and a sailing adventure with dinner- a package valued at $4,500. Yes please! La Corte dell' Astore Website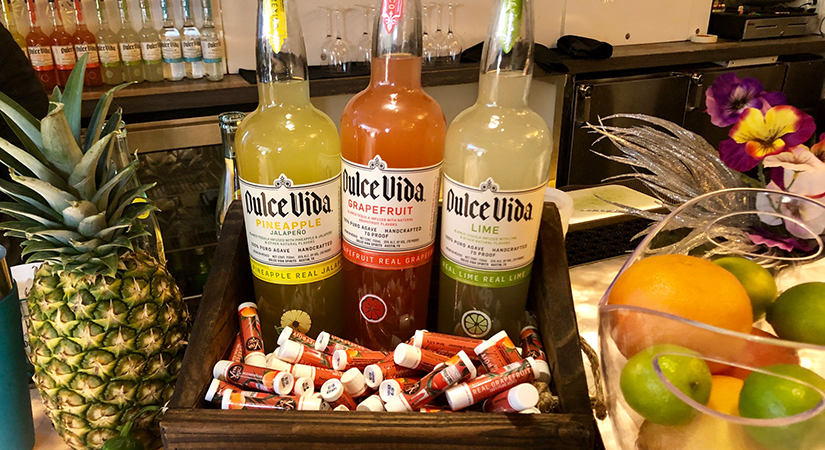 Dulce Vida Organic Tequila served delicious libations using their signature pineapple jalapeno. grapefruit and lime flavored tequilas. So yummy! Dolce Vida Organic Tequila Website
STK provided food for the event and I must admit that I ate more than one of their insane wagu beef "Lil Brgs" topped with shaved truffles. Soooo incredibly good! STK Los Angeles Website
Crenshaw native and rapper Nipsey Hussle grows this popular cannabis strain, and event guests were gifted both a 3.5 gram jar of flower and a disposable vape pen.
Silverite is an innovative kapok stuffed vegan bed pillow, with a silver infused 100% cotton pillow case that is naturally antimicrobial and protects against surrounding bacteria, viruses and fungi. Silverite Website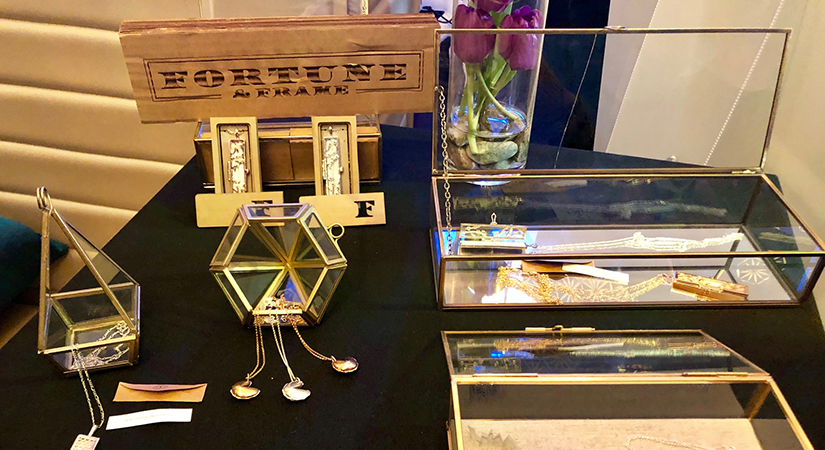 Fortune & Frame is a New York City-based jewelry line known for its handcrafted fortune lockets and fortune cookies. Fortune and Frame Website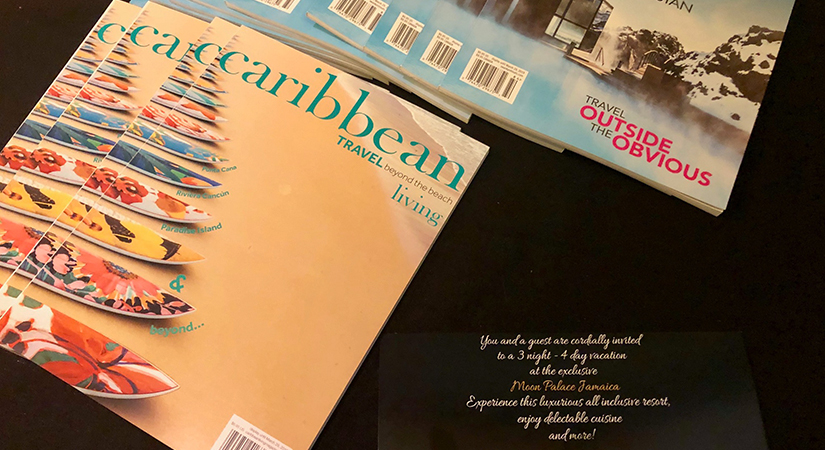 Caribbean Living Magazine gifted event guests a 3 night, 4 day all-inclusive stay at the beautiful Moon Palace in Jamaica. Ya mon! Caribbean Living Magazine Website
A CES 2018 Innovation Awards Honoree for Outstanding Design and Engineering, 1More is a premium headphone manufacturer offering the best sound quality to the consumer. 1More Website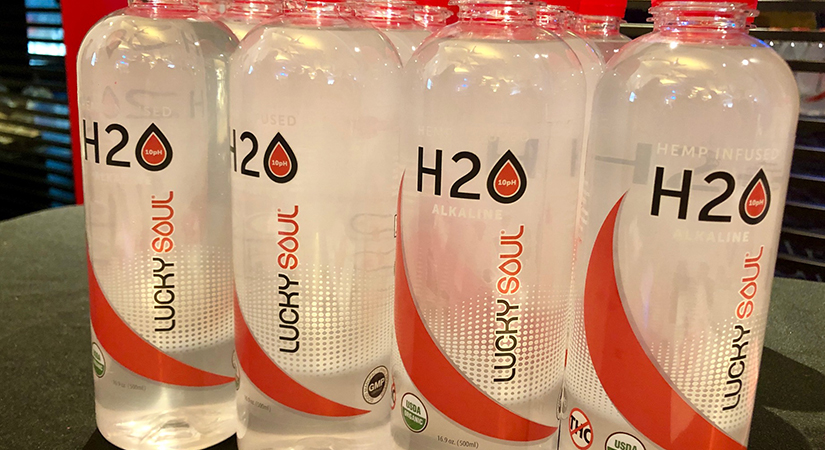 Lucky Soul is new collection of hemp CBD infused products including water, hemp oil tincture, hand and body lotion, facial scrub and cream, eye serum pain relief lotion, lip balm, gummies and even kinesiology tape. Lucky Soul Website
An electric bike with a philanthropic mission. With every Story Electric Bicycle they sell, they donate a traditional Buffalo Bike to students in Zimbabwe. Story Bikes Website