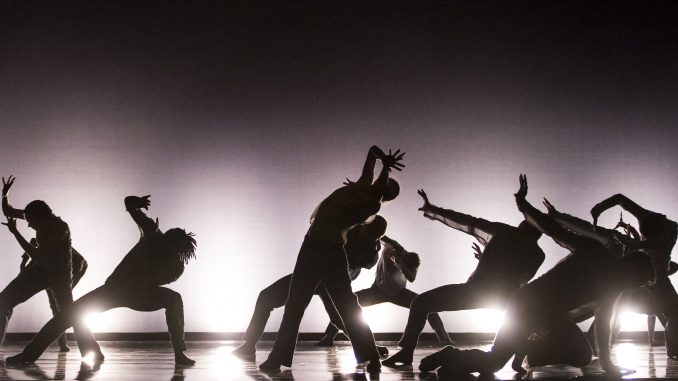 On January 18, 19 and 20 Cal Performances welcomes Hubbard Street Dance Chicago dancers to Zellerbach Hall. While I am accustomed to seeing these dancers on their home turf at the Harris Theater for Music and Dance, I can't wait to see these terrific dancers in a new setting where they can share their talents broadly.  Clearly the mission of Cal Performances and Hubbard Street Dance Chicago are closely matched.  Cal is in for a treat.
From their website: The mission of Cal Performances is to produce and present performances of the highest artistic quality, enhanced by programs that explore compelling intersections of education and the performing arts.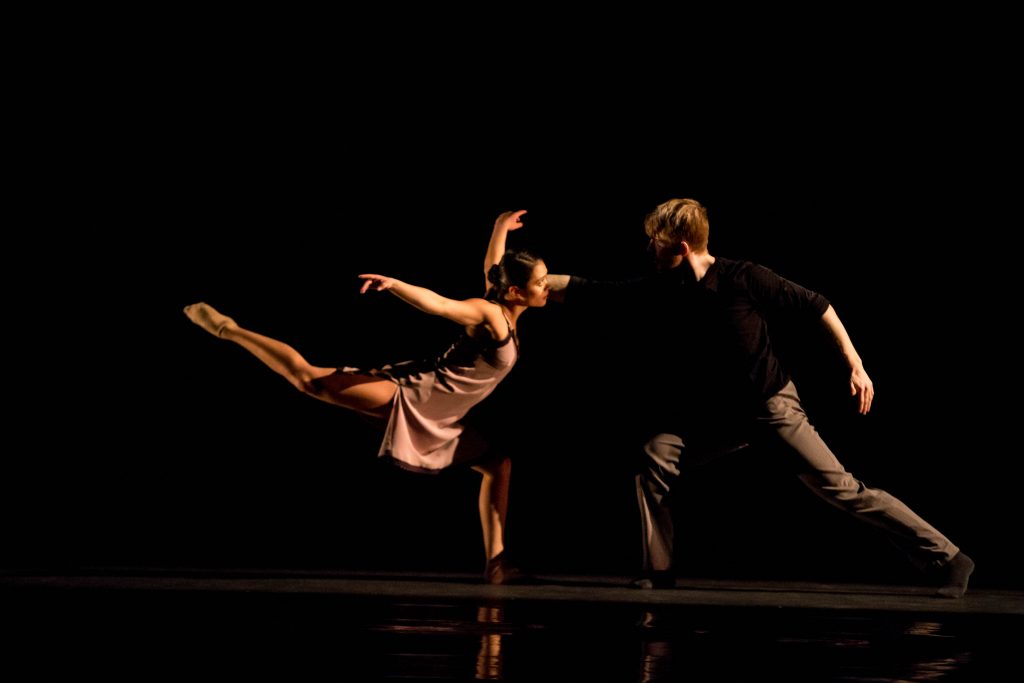 Cal Performances is the performing arts presenting, commissioning and producing organization based at the University of California, Berkeley. The origins of Cal Performances date from 1906, when stage actress Sarah Bernhardt appeared at the William Randolph Hearst Greek Theater to help rebuild public morale after the devastating San Francisco earthquake and fire in April of that year.

Over the subsequent century, Cal Performances grew to become the largest, multi-discipline performing arts presenter in Northern California, and one of the largest university-based arts presenters in the United States. Traditional and non-traditional artists regularly appear on or near the UC Berkeley campus in the theaters and concert halls managed by Cal Performances, including Mikhail Baryshnikov, Wynton Marsalis, Cecilia Bartoli, Bryn Terfel, Mark Morris, Yo-Yo Ma, Philip Glass, Alvin Ailey American Dance Theater, Merce Cunningham, Pina Bausch, Bill T. Jones, Peter Sellars, and Robert Lepage; as well as artists based in the San Francisco Bay Area like John Adams, Lou Harrison, Margaret Jenkins, Paul Dresher, Kronos Quartet, Joe Goode, Kaila Flexer, Jon Jang, and Sarah Cahill. Cal Performances is also instrumental in facilitating the touring of large ensembles from abroad, and has hosted such companies as the Grand Kabuki Theater of Japan, the Bolshoi and Kirov Ballet companies, Lyon Opera Ballet and Orchestra, the Kirov Orchestra, the Russian National Orchestra, the Berliner Ensemble, the Beijing People's Art Theater, the Gate Theater of Dublin, Les Arts Florissants, Ballet Nacional de Cuba, and Nederland Dans Theater, among others.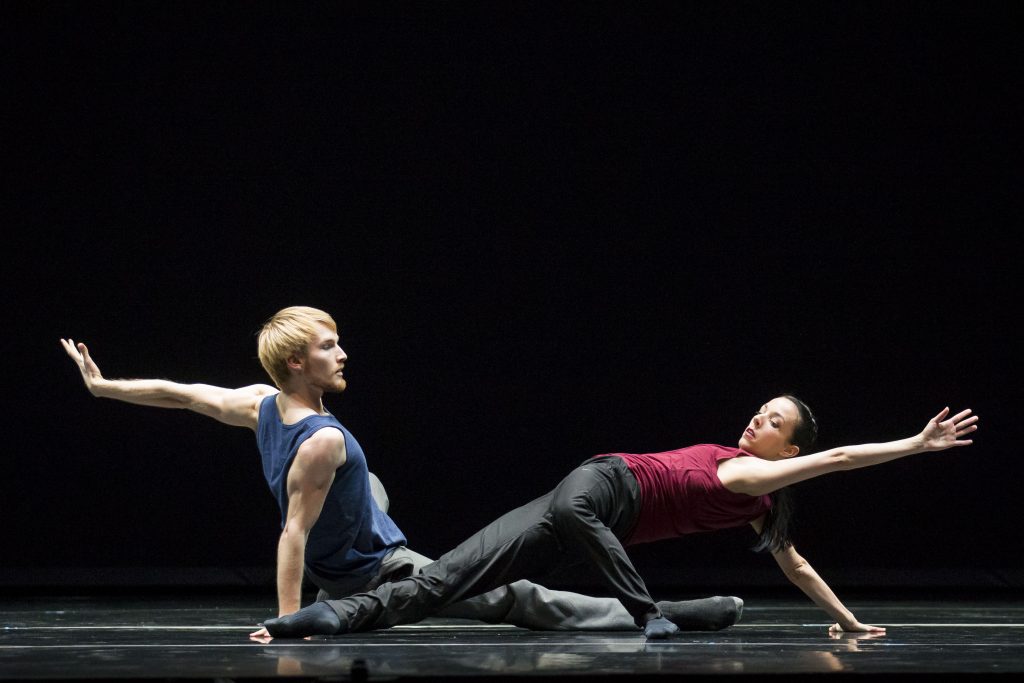 And from their website: The mission of Hubbard Street Dance Chicago is to bring artists, art, and audiences together to enrich, engage, educate, and change lives through the experience of dance. Hubbard Street is among the most original forces in contemporary dance. As one of the only professional dance companies to perform year-round, Hubbard Street is continually touring nationwide and internationally. Now in its 41st year, the main company has appeared in celebrated dance venues in 44 states and 19 countries.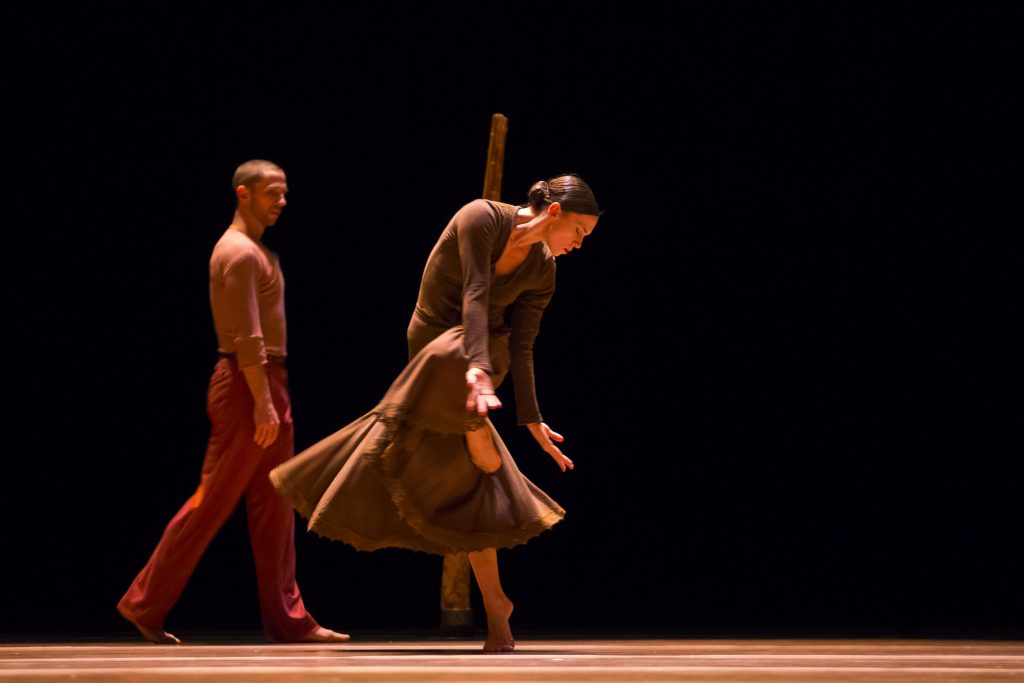 Over its 40-year-history, Hubbard Street Dance Chicago has tackled a thrilling range of repertoire, working with both veteran choreographers and fresh voices reimagining contemporary dance for new generations. For Program A, the company's "brisk and hot-blooded" (The Washington Post) dancers perform Nacho Duato's first work, Jardí Tancat; Crystal Pite's fierce Grace Engine; Alejandro Cerrudo's enigmatic and sensual Lickety-Split; and William Forsythe's "astonishingly intense" (The New York Times) N.N.N.N.


Program B features the Bay Area premiere of new choreography by the brilliant Emma Portner, who has become a sensation for her imaginative viral dance videos, and her accomplished collaborator Teddy Forance. Dev (aka Blood Orange) Hynes' music is performed live by Chicago's new-music sensation Third Coast Percussion. The far-ranging program also includes the Ignore section from Ohan Naharin's ever-evolving Decadanceproject; Cerrudo's PACOPEPEPLUTO, a showcase for three men dancing to the Dean Martin songbook; and Pite's "brilliantly inventive" (The Guardian, London) Solo Echo, set to Brahms cello sonatas.
Program A (Jan 18, Jan 20)
NACHO DUATO
Jardí Tancat (music: Wagner Tiso, Maria del Mar Bonet)
WILLIAM FORSYTHE
N.N.N.N. (music: Thom Willems)
ALEJANDRO CERRUDO
Lickety-Split (music: Devendra Barnhart)
CRYSTAL PITE
Grace Engine (music: Owen Belton)
Program B (Jan 19)
MUSICAL INTERLUDE
Perfectly Voiceless (music: Dev Hynes)* (Bay Area Premiere)
EMMA PORTNER
For All Its Fury (music: Dev Hynes)* (Bay Area Premiere)
TEDDY FORANCE
Everything Must Go (music: Dev Hynes)* (Bay Area Premiere)
OHAD NAHARIN
Decadance/Ignore (music: Arvo Pärt; text by Charles Bukowski, spoken by Bobbi Jene Smith)
CERRUDO
PACOPEPEPLUTO (music: Dean Martin, Joe Scalissi)
PITE
Solo Echo (music: Brahms)
* performed live by Third Coast Percussion. Bay Area Premiere.
Major support provided by The Bernard Osher Foundation and Patron Sponsors Susan Marinoff and Tom Schrag.