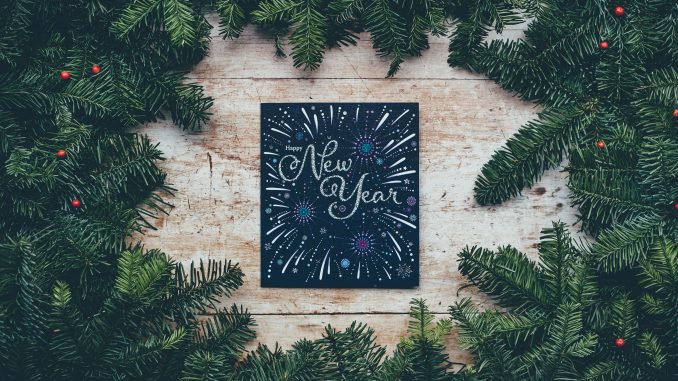 Did you overdo it on New Year's Eve in NYC? Did you know that January 1 is officially National Bloody Mary Day?

I have a few suggestions on how to ease your aching head.

Walk over the Williamsburg Bridge to get some fresh air and properly celebrate National Bloody Mary Day at Taqueria Diana. The laid-back, Californian style restaurant and mezcal bar serves a delicious Bloody Diana (Vida mezcal, tomato, Worcestershire sauce, escabeche, lime, horseradish), a slight twist on the classic Bloody. You'll quickly be on your way to feeling revived again as Bloody Mary's are the ultimate hangover cure (and my go-to for any bad weather, or bad mood day), providing much-needed electrolytes, Vitamin C and Vitamin B. And, best of all, no one will judge if you spring for an order of sheet pan nachos or super-fries topped with cheese, guac, and sour cream. They go perfectly with a Bloody Mary. You'll see. Taqueria Diana also has locations in Manhattan in the East Village, Lower East Side and Hell's Kitchen if you can't get it together to walk to Brooklyn. Taqueria Diana.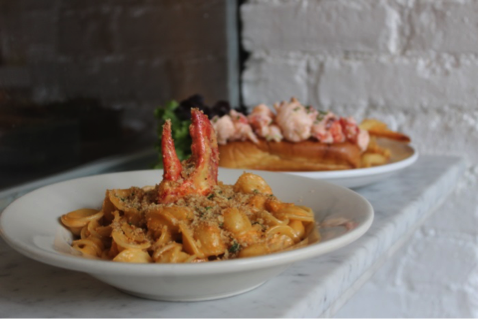 Drag your aching self to Toby's Estate for a fresh, roasted coffee for a caffeine fix, courtesy of Toby's new seasonal offerings. Now that it's really winter – and not just 50-degree sorta winter – try the Spicy Drinking Chocolate, a classic hot chocolate with a kick from chocolate sauce infused with their homemade honey-chili syrup. Aside from that one being my new favorite, winter is still all about gingerbread for me, so I will happily pour caffeine into my body by way of Toby's gingerbread latte, a mix of espresso milk and gingerbread syrup with a hint of allspice cinnamon, clove and fresh ginger. And you have a choice of where to find them: Long Island City, Manhattan, and Brooklyn. Sorry, Queens, Bronx and Staten Island – you'll have to settle for ordinary Dunkin. Toby's Estate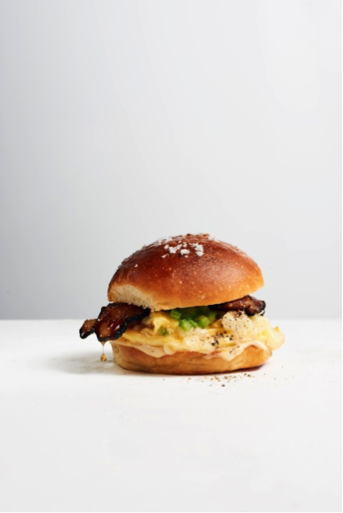 Who doesn't love a bacon and egg sandwich? It's the perfect cure for a hangover with its fat, grease, protein and carbs combination. With locations in both Nolita and Williamsburg, Egg Shop will still be offering its menu of 10 egg-based sandwiches, cruisers, French toast, and more on New Year's Day, but the deal you want to scarf up is their all-day, half-off Bloody Mary's and Mimosas fix (you know, a bit of the hair of the dog as they say) along with a $12 Pepper Boy Sandwich and Bloody Mary combo all day long. It's another great way to celebrate Bloody Mary Day and restore your sanity. Egg Shop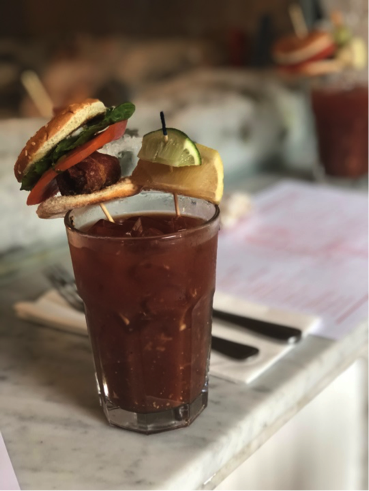 Ed's Lobster Bar jumps on the Bloody Mary Day bandwagon, offering you a free Bloody Mary when you order either their lobster mac and cheese, or Ed's near-to-perfection lobster roll. You can sleep in, too. The deal is valid all day long. Lobster Barn NYC
If you were drinking beer all night instead of Champagne, maybe a couple of brews will bring you back to life. Clinton Hall beer hall is celebrating the New Year by offering their award-winning Double Smashed Burger paired with a Gigawatt beer for only $20.19 at all locations (Bronx, Financial District and Williamsburg) all day long. Clinton Hall NY Cheers!
Photos: Courtesy of Meryl Pearlstein