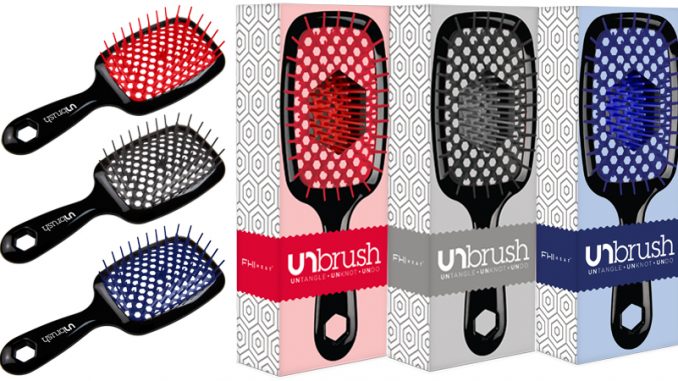 With the year soon coming to a close, I have taken the time to reflect on all of the fantastic beauty products I have had the opportunity to experience in 2018, due to my position here at Splash Magazines. Some I discovered at beauty industry trade shows like Cosmoprof and ISSE- International Salon and Spa Expo, and others at beauty supply stores like Ulta Beauty, Sephora and SalonCentric. Some were phenomenal while others…not so much. Every discovery I have included in this piece has been personally experienced and vetted by me and I am very proud to share them with my readers. So, here is my list of the Best in Beauty 2018.

Best Hair Tools
FHI Heat Platform Series– From $83.99 to $153.99. Available at FHI Heat
I have written about various FHI Heat products a few times over the past year, as quite simply, they are THE best and most technologically advanced professional grade hair tools on the market. I have spoken to multiple celebrity hairstylists who swear by them and exclusively use this brand on their clients. If you are looking for a new hairdryer, flat or curling iron, look no further than FHI Heat.

Best Skin Care Line for All Skin Types
CBD For Life– From $9 to $35. Available at CBD For Life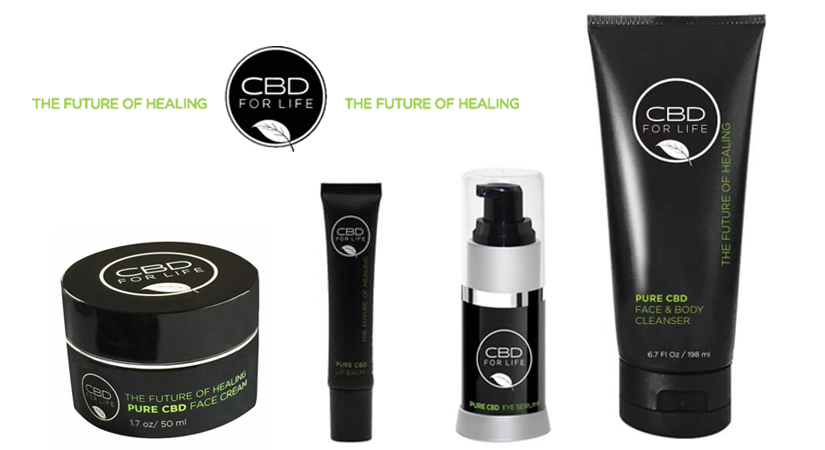 I discovered the CBD For Life collection of skincare products last January at the Hollywood Beauty Awards in Los Angeles. CBD oil, or Cannabidiol has grown tremendously in popularity this year due to it's scientifically tested and proven medical benefits. As a topical agent, CBD oil can be directly applied to certain areas of the body as an effective means of relieving pain and soreness, reducing inflammation, and soothing inflammatory skin conditions like eczema, dermatitis and psoriasis. Since discovering CBD For Life face cream, face and body cleanser, eye serum and lip balm, I am a lifelong fan!

Best Colored Styling Paste
Poser Paste by Good Dye Young– $18. Available at Sephora
Colored hair paste became super trendy on Instagram this past year, and when I cut my hair into a pixie, I bought several colors of hair paste to help style my new do. There are a bunch of different brands to choose from on line, but the best I came across during my search was Poser Paste. It won't stain bleached or blonde hair, it shows up vividly on dark hair and washes right out with your favorite shampoo. Not to mention, it glows under black light for all my ravers out there.

Best Hair Brush
UNbrush– $15. Available at JCPenney
There are a plethora of detangling brushes on the market, and UNbrush is by far my favorite. I have a nephew with ADHD who HATES having his hair brushed, and it is always a knotted unbelievable mess. I brought over an UNbrush one day, told him is was a "magic brush" that really doesn't hurt, and he let me brush through his hair without even the slightest complaint. Not to mention, it's unique vented cushion reduces blowdry time by 48%! So good!

Best Matte Lipstick
Pat McGrath Labs MatteTrance Lipstick– $38. Available at Sephora
Pat McGrath is a legendary makeup artist whose work is globally recognized, and her MatteTrance lipstick collection is the BEST matte I have ever tried. Most brand's matte lipsticks feel chalky on the lip and will inevitably clump up into little lipstick chunks. Pat's applies like a cream, even though it reads as matte on the lip, and it never clumps. With 29 colors to choose from, you'll be sure to find the right shade for your skin type.

Best Hair Salon
Colorlab Tierrasal– 548 S. Spring St. Unit 101 Los Angeles, CA. 90013. (213) 787-3464. Services range from $85 to $550 Colorlab Tierrasal
Dynamic hair duo Juvencio Jimenez-Valdez, and his assistant Alexis De La Isla, are the mega talent behind this extraordinary local DTLA hair salon and art gallery. Juvencio, a twenty-two plus year industry veteran, is a master colorist who has perfected his custom color technique using low volume peroxide, ammonia-free color and non-toxic color shine. As I am pushing 50, my hair has unfortunately grown much more salt than pepper, and not wanting look and feel my age, I decided to join the fun beauty trend of crazy colored hair. I have been various shades of blue and purple, both light and dark, and right now I am rocking legit "cotton candy hair" of light lavender with streaks of pink and silver. Juvencio and Alexis are the only ones I would trust to play with my color like that. Not to mention, they always have a glass of wine or a cold beer in the fridge for their legal aged clients.
Best Skin Care Line for Dry Skin
MyChelle Ultra Hyaluronic System– From $15 to $44. Available at MyChelle
Think of hyaluronic acid like a BIG drink of water for your skin. It's able to hold up to 1,000 times its molecular weight in water, it penetrates the skin and binds water to skin cells, infusing all layers of the skin with moisture. The MyChelle collection of ultra hyaluronic products not only deeply moisturizes the skin, but all MyChelle products are vegetarian, cruelty-free, and free of phthalates, parabens, pulfates, ureas, artificial fragrances and colors, petroleum, GMOs, and gluten. It's an excellent product line.

Best Hand Cream
Trader Joe's Ultra Moisturizing Hand Cream– $11.94. Available on Amazon
A girlfriend of mine introduced this delicious smelling hand cream as she always carries a tube with her in her purse. One evening, she offered me a dollop and I am now a Trader Joe's Ultra Hand Cream addict. It's made with 20% pure shea butter, enriched with hemp seed oil and coconut essential fatty acids. It's paraben free with antioxidants and vitamins C & E. And for 12 bucks, what a bargain!

Best Portable Hair Removal Kit
No Mo-Stache– $12 for 24 strips or $16 for 40 strips. Available at Ulta Beauty
This brand was a Cosmoprof Las Vegas find. As I was walking from isle to isle at this giant beauty industry convention, I stumbled upon the No Mo-Stache booth and met the company co-owers Jennifer Paschall and Gita Vasseghi. They were offering complementary lip waxes to Cosmoprof attendees, and who am I to ever turn down a free beauty treatment. I've tried a bunch of different at home waxing kits, and I must say, this was the quickest, easiest and least painful one I have experienced. Plus, no sticky residue was left on my face! The company also makes No Mo-Unibrow for the eyebrows and No Mo-Bush for the… well, I'm sure I don't have to spell it out for you.

Best Unisex Fragrance
Tom Ford's Fucking Fabulous– $320. Available at Neiman Marcus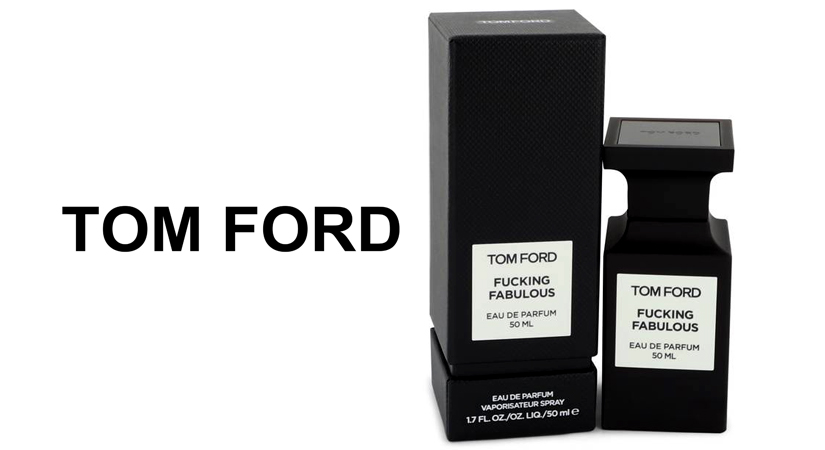 This addition to the Tom Ford collection of fragrances launched on September 7th 2017, the day after his Spring/Summer 2018 runway show. With notes of lavender, bitter almond, vanilla and leather, this limited edition fragrance is ultra sexy and provocative. Plus, the name is F%&KING EVERYTHING!!!