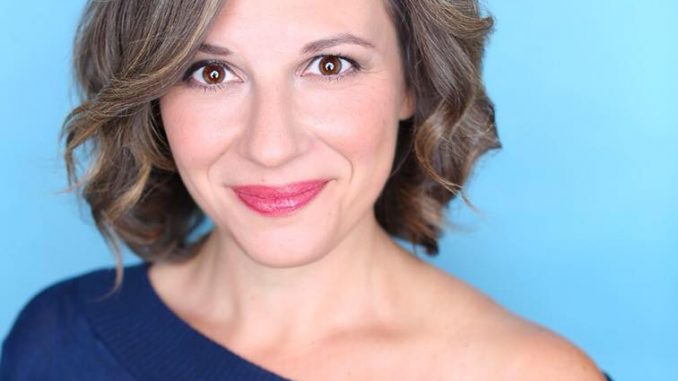 Playwright and performer Corinne Shor has appeared on stages globally in performances from Shakespeare to sketch comedy, as well as on television in a recurring role on NBC's "The Event." Her acting experiences have been broad, and she studied in Paris, Dublin, and the U.S. Corinne often works as a narrator for young adult audio books. Currently, she is doing a solo show called, I AM SOPHIE. The piece is close to her heart because she is both writer and actor. Directing has been left to the talented Susan Angelo. Corinne was interviewed in December 2018, and she offered some fascinating details about her life and career.
WHERE DID YOU GET THE IDEA FOR THIS SHOW?
The idea for this show came during a time when I myself was feeling a bit lost. And I had a lot of questions about life.
It came from a thought experiment – wondering when I feel most comfortable with myself – when do I feel truly myself? And what would the best version of me look like and act like and sound like? It made me think of who I am on vacation. A much more open and curious human. And it made me think of my time living in France as a foreign exchange student when I was a teenager and I preferred the sound of my voice speaking in French. The musicality of it. From these small kernels of thought Sophie came into being and her world grew.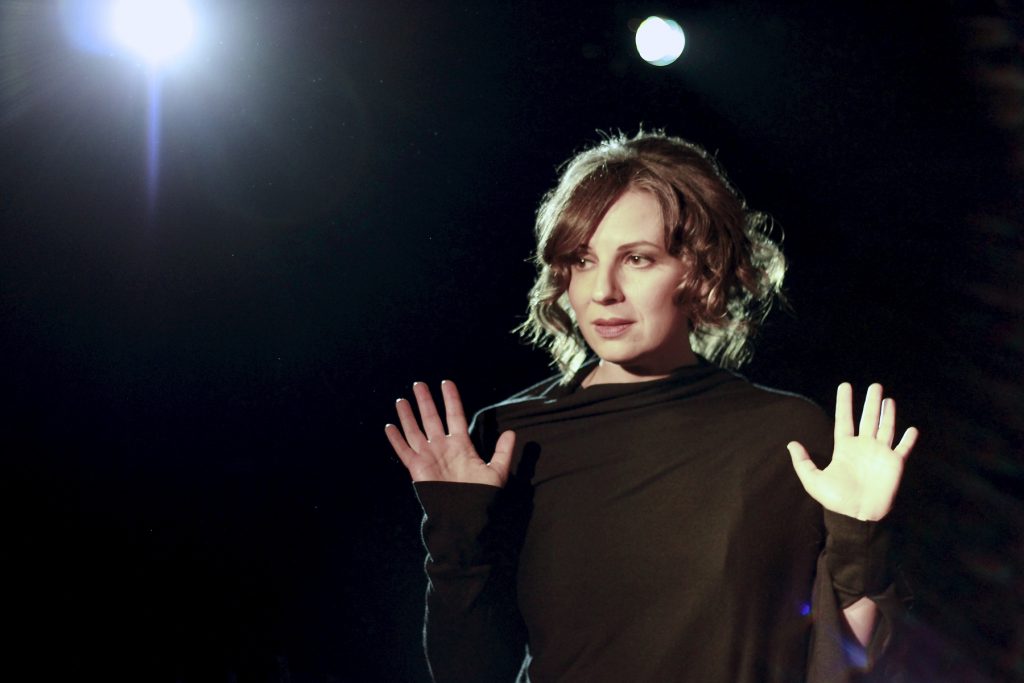 HOW MUCH DID YOU ALTER THE REAL EVENTS TO MAKE THE SHOW THEATRICAL?
This is more difficult to answer because, yes, I took from my own experiences and real feelings and thoughts, but I let them almost instantly morph and melt into something much bigger than me.
I didn't have to alter the emotional journey to make it more theatrical because I was painting with colors I know well – and they are already fairly dramatic. But sometimes they took shape in a new way.
For example, and maybe a bit of spoiler for the play … my own father was not ill. My mother is 5 years cancer free now. However, during the time I was writing the play I lost three friends in fairly short succession, friends with huge and beautiful personalities, and I think the fears and grief took shape in the character of Sophie's father and that is the health struggle you see in the show.
So, I think that it wasn't so much about real events or altering real events for me. A theatrical piece was created by pulling from authentic experiences and then letting the character of Sophie decide where they fit into her story.
DID YOU LEAVE OUT ANY OF SOPHIE'S EXPERIENCES IN THIS SHOW?
Hmm. Well, I can tell you there are many Sophie stories that have not made it into the play. One was a monologue about Sophie being called in for jury duty that I found particularly amusing. The judge was confused by Sophie's accent and questioned her citizenship. Then there were some fellow jurors who were taking more interest in Sophie than the case at hand. Silly fun, but it didn't fit the arc of the play that was forming. There is also a scene with Sophie's niece, Lizzie, who wants to learn French. That one was hard to cut because it was neat to see Sophie through the eyes of an eight year old. And Sophie's girlfriends didn't make it into the show either – and they were FULL of opinions! It was fun building out Sophie's world, but not everything made into this 80-minute version of I AM SOPHIE.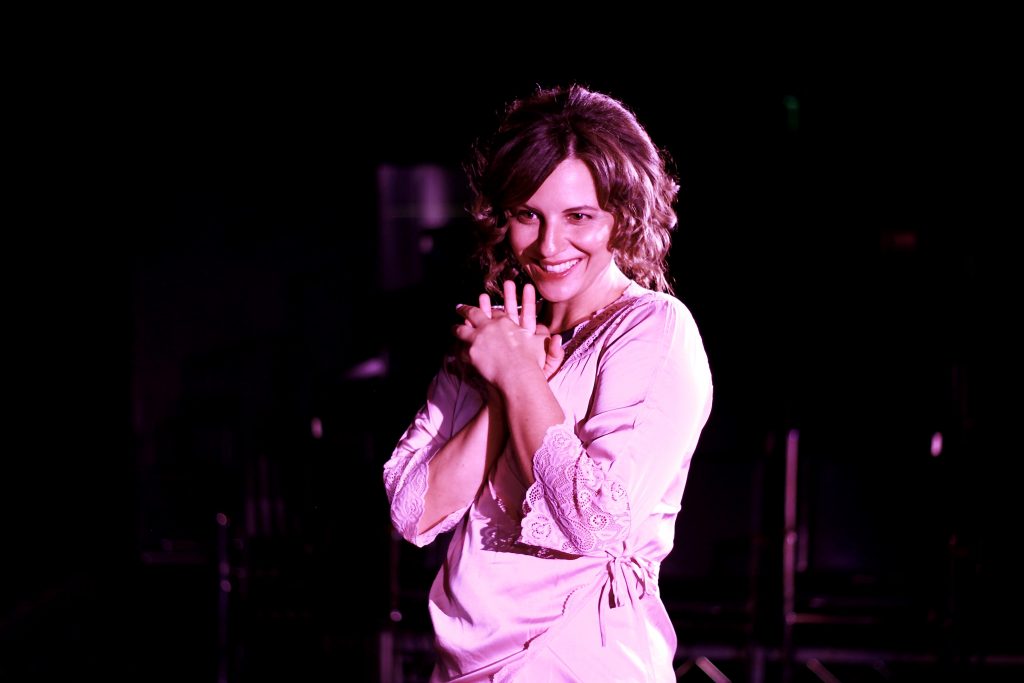 HOW DID CORINNE, THE ACTOR, BECOME CORINNE, THE WRITER?
I did start as an actress. And to be honest, I am still getting used to calling myself a writer.
I guess I have always written though, in some form – mostly journaling from a young age. Journaling allowed me to chronicle my observations and travels and feelings. But I think I began to focus more on writing in an effort to create material that really excited me and matched me. Writing in a way that best used my knowledge and my instrument as an actor. Craving material that fit like a glove. And so, I think I took a turn towards writing in an effort to satisfy that desire. It's also exciting to work on material that doesn't always fit like a glove but when asked what turned me into a writer – I think it was a craving for a good match.
There are so many gifted writers I still finding it daunting to dive into that pool. I have worked as a writer's assistant for television and watched great writers at work. But I believe strongly that everyone has stories to tell. And so, I asked myself, if you believe that, Corinne, then don't you have every right to make an attempt at telling a story? And my reply was – sure. So, from that personal permission slip, I began to write in earnest.
WHAT ARE YOUR FUTURE PLANS?
I am interested in taking the show to other venues, States, or maybe even colleges. I'd really love to do a residency in the Twin Cities, in my home state of Minnesota. And years ago, I travelled with an educational theatre troupe (GTC Dramatic Dialogues) across the U.S. performing at colleges and universities. It was some of the most fulfilling work I have done. We always had talkbacks after those performances. And that is something I am curious about adding into the mix with "I am Sophie" if I took it on the road.
And if we are talking about future dreams that come true — it would be really fun to perform the show in Paris!
For now, I am enjoying meeting new Pacific Resident Theatre audience members each night. PRT is nationally recognized as one of the top regional theaters in the country. Très cool.
There is so much to be gained and learned and celebrated right here, right now.
I AM SOPHIE runs through January 27, 2019, with performances at 8 p.m. on Thursdays through Saturdays and at 3 p.m. on Sundays. The Pacific Resident Theatre is located at 705 1/2 Venice Blvd., Venice, CA 90291. Tickets range from $25 to $34. For information and reservations, call 310-822-8392 or go online.