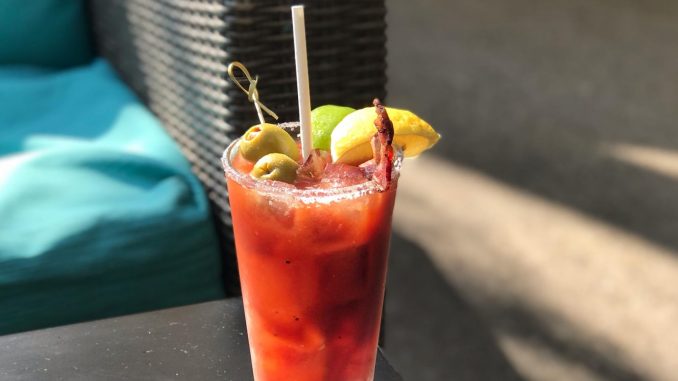 Chez Melange has been a staple of Redondo Beach for 35 years, after that many years, many restaurants at that point either simply disappear from the landscape or become tired and boring with their menu. Restaurateur Michael Franks has made sure Chez Melange is anything but that, as he is always changing his menu and incorporating new and creative dishes literally on a daily basis.
What you get at Chez Melange is an ever changing and always creative menu, the menus have today's date on them for a reason, they are new every single day. In addition to the menu changing you can view the restaurant as changing as well. You have the perfect breezy patio that reminds you that you are minutes from the beach, then you have two vastly different bars and dining rooms as well as an elegant room made for lavish private parties.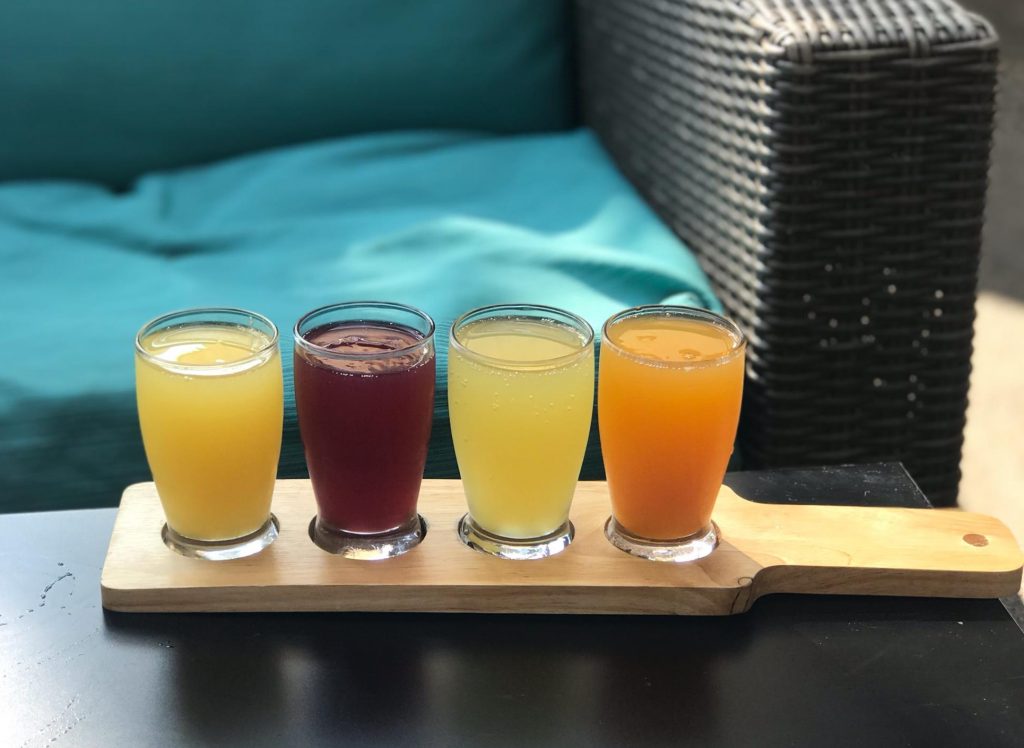 The menu might always be changing, but the one thing that you are always going to find at Chez Melange is the oyster bar. Oysters that are served fresh and fitting of a beach town are just the beginning. The seafood towers are just so over-the-top, they have a size for every party and bring together oysters, shrimp, crab claws and lobster tails, this is simply a bit of seafood heaven.
Brunch and the beach are a match made in heaven and few brunches create the experience quite like Chez Melange. You have to begin your brunch with the Chez Beignets. These fresh pastry puffs are dusted with powdered sugar and are filed with fresh raspberry jam and served with whipped cream. If you love the contrasting salty and sweet flavors of the popular chicken and waffles that you can find on nearly every menu these days, you are absolutely going to love the fried chicken nuggets & Brioche French Toast. The French Toast is so light and fresh it just creates a more delicate and flavorful combination than typical waffles. Chez Melange is always trying to take the menu to a different level of creativity, Chez Melange also created a flight of mimosas, featuring, orange, pomegranate, pineapple and mango. The highlight of brunch might just be the "Bloody Oink", a bloody Mary that uses bacon infused vodka.
The lunch and dinner menus always do vary but you are always going to find wonderful combinations like Bao tacos that bring all of the flavor of Asian style braised pork along with the freshness of Asian slaw or fish & chips that are created using fried barramundi.
Anyone with such a creative dining menu certainly would not stop there. Chez Melange expresses their love of flavors just as well at the bar as they do in the kitchen. To get you in mood for the cooler weather and fall flavors, Chez Melange has created a wonderful lineup of cocktails to enjoy as you celebrate the holiday season. If you are looking for a truly over-the-top cocktail, the Pumpkin Pie Martini is it. It is very close to being dessert in a martini glass with all of the wonderful flavors of Absolute Vanilla Vodka, Bailey's and Kahlua combined with pumpkin reductions and topped off with whipped cream and finished with a Cinnamon Toast Crunch rim. This cocktail is actually better than any piece of pumpkin pie you will ever have and it is worth the trip to Chez Melange just by itself. Baby It's Cold Outside will warm you up inside with Woodford Reserve and fresh homemade horchata and zested with a chocolate couverture. 'Fall' Into Brooklyn brings a number of great fall flavors together with black walnut bitters, baked apple spice bitters, cidered apples and garnished with a fresh cherry all built around Templeton Rye. In addition to cocktails, Chez Melange has a wonderful selection of beers that not only are local but venture to locations all over the globe.
Chez Melange is actually three restaurants within one and seemingly even more experiences than that. Instead of resting on his laurels, Restaurateur Michael Franks continues to create a truly memorable dining experience that will always surprise you each time that you visit Chez Melange. There are plenty of reasons to visit Redondo Beach and enjoy this wonderful beach town and Chez Melange is one of those restaurants that is just as memorable as Redondo Beach itself.
For more information, visit: Chez Melange