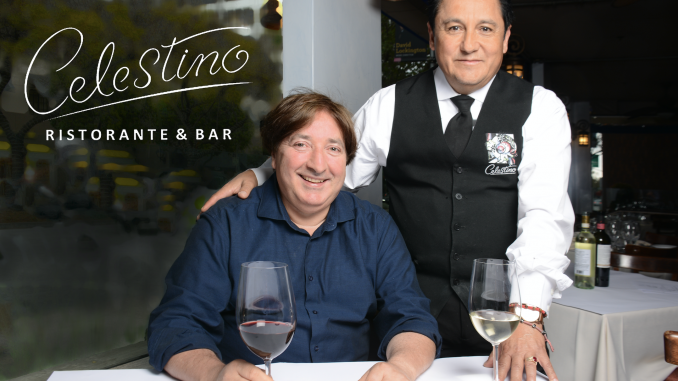 Pasadena has no shortage of culinary delights, however, when it comes to authentic Italian food theres only one place that comes to mind, Celestino! Located on Lake Ave. Celestino brings a new flavor to the city. It's a restaurant that feels like home where you're feasting on recipes that have been passed down for generations.
Guests are used to robust one-of-a-kind flavors however they have just launched a seasonal mushroom and truffle menu that is downright delicious! "Mushrooms add a deep, earthy flavor to anything you prepare with them, which makes them perfect for our hearty fall Italian dishes," says Drago. "Celestino Ristorante is sharing one of our favorite gifts from the earth with our guest."
We were lucky enough to try a few of the dishes recently and trust me, you're gonna want to make a reservation! The Noci e Tartufo Nero Fresco is to die for! It's a warm pasta dish that is a mix of hazelnuts and fresh black truffle. It's truly a dish that after first bite will have you wonder if this is what Fall tastes like?!
For over 15 years, Celestino, one of many in the famed Drago collection, has delighted the palates of Pasadena locals and travelers from all over the world, treating them to a taste of authentic Italian cuisine in the valleys of Southern California.
Customers are quickly turned into family where every meal seems like Sunday dinner!As Calogero stated,"In LA, it is very tough to stay in business for a long time, and you have to find a way to attract people to your restaurant. The Drago Brothers make you feel like you are their friends or family so you are always welcome," and we could not agree more. Celestino is a warm embrace and a nice addition to the Pasadena Restaurant lineup!