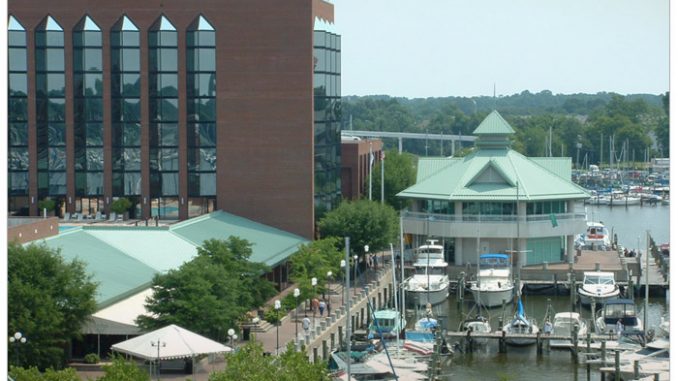 Located between Hampton Roads and Chesapeake Bay, Hampton is surrounded by water, making this peninsula an important part of American history. With events dating back to the first African-Americans landing on American soil in 1619 to involvement in both the American Revolution and the Civil War, Hampton is a fascinating place to visit. Come see why.
Hampton Shoots for the Moon
For someone who experienced the early years of space exploration, it was quite a thrill to see where the astronauts trained, how they practiced falling into the water from a pod and coming face-to-face with NASA's command capsules. No, this is not the Smithsonian, but Langley Research Center, NASA's first training facility opened in 1917. Originally built to explore military and commercial aircraft, Langley changed course in the early 1960s to compete in the space race. This is where the real story of the popular book/movie "Hidden Figures" took place. Here, women like Katherine Johnson calculated the mathematical trajectories for sending John Glenn in orbit and other space exploration. LRC is only open to the public for special events. nasa langley website
The Virginia Air & Space Center, the official visitor's center for NASA Langley Research Center, gives you a glimpse of America's journey into space. See the Lunar Excursion Module Simulator used by the first astronauts, learn about the current exploration to Mars aboard the Orion spacecraft, discover the "Space Racers" and "Be the Astronaut." You'll be wowed by the Inflatable Lunar Habitat and listen to the sounds of the Sun. With more than 100 hands-on exhibits, an IMAX Theater and live demonstrations, you'll come away with a much deeper understanding of America's space triumphs and tragedies. There's even a Smartphone Tour app.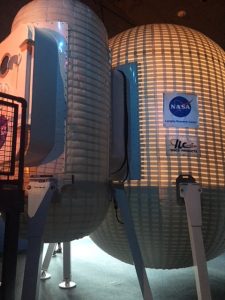 Fort Monroe National Monument tells America's story
Located where the Hampton Roads Harbor meets the Chesapeake Bay, Fort Monroe is the largest stone fort built in the U.S, carrying a long and storied history as well as strategic prominence. In 1609, Fort Algernoune was constructed there as a protection for the Jamestown Settlement. In 1819, Fort Monroe was built, later serving as a Union-held bastion during the Civil War. Of most historical significance is that this was a safe haven where slaves fled. Union General Benjamin Butler declared them "contraband of war" and refused to return them to their owners, their first taste of freedom.
Decommissioned as a U.S. base in 2011, the fort remains a delightful place to spend the day. Enjoy outdoor recreation, scenic views and four centuries of American history. Tour the Casemate Museum, known for the jail cell where Jefferson Davis spent more than two years before he faced trial. See Old Point Comfort Lighthouse, built in 1802, and still operating. Have lunch at the Paradise Ocean Club. Hang out at the beach. Get the best views in Hampton Roads at the Chamberlin as you dine at the Chesapeake Dining Room.
Why these forts?
One of the most interesting things I learned was the reason why this fort was built. After the U.S. won the War of 1812 against Britain, Congress realized they needed to do a better job of protecting the Eastern seaboard. An interconnected system of 42 forts was built from Maine to Florida, Alabama, Louisiana and California. Today, all are still standing, but many have been decommissioned.
Celebrating African-American Impact in 2019
In 1619, a group of 20 African-Americans reached Colonial America at what is now Fort Monroe, marking the beginning of the Virginia slave trade. Every year, the Annual African Landing Day Commemoration takes place in August to honor their arrival and legacy. During the 400th anniversary next year, look for a variety of Living History tours, education programs, special museum exhibits and more happening throughout the area. Check out hamptonVA2019.com, project1619.org and americanevolution2019.com to find out our more.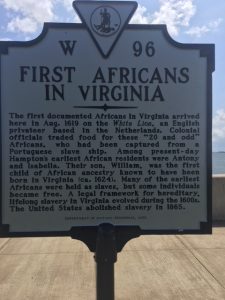 Where to Eat
Mango Mangeaux, home of the famous preserves, is now also a wonderful restaurant in the kitschy Phoebus neighborhood. Blending French, Creole and NeoSoul cuisine, the restaurant features such delicacies as Chicken Fried Chicken, Bayou Steak & Potatoes and Salmon Lafayette. Don't miss the savory seafood crepes.
Overlooking the water, Deadrise is a Hampton favorite that serves delicious fresh fish along with fabulous views. Try their luscious crab cakes, fried flounder, and seaside oysters.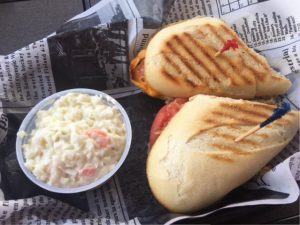 Visit Hampton for more information and to share 400 years of American history with your family.