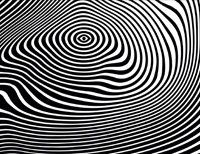 This year's Cinequest Film and VR Festival runs from February 27th through March 11th and is shaping up to be an event that you won't want to miss.  Just look at the numbers: In 13 days, we will have the opportunity to see 228 feature and short films and 29 virtual reality experiences, including 74 World premieres and 55 U.S. premieres. These include works from 45 countries.  With the added venues in San Jose, all of these can be seen in downtown San Jose, near free (validated) parking. But for those of us who live further north, say between Palo Alto and San Francisco, we once again have a chance to see many of these films in convenient Redwood City, just steps from the Redwood City Caltrain station and directly above the free (validated) parking of the Century Downtown 20 theaters.

But the festival is so much more. For those who want to see their favorite stars in the flesh, check out the presentations of this year's Maverick Spirit Awards.  This year's recipients are John Travolta (appearing in Speed Kills VR), Andie MacDowell (appearing in Love After Love), and Tatiana Maslany (appearing in the world premiere of Souls of Totality).  And, the Media Legacy Award goes to TCM's Ben Mankiewicz, who will be presenting one of his favorite films.
There are several festivals inside the festival, too.  For instance, helping to smash the celluloid ceiling, Cinequest includes the works of 98 women directors. And, on March 7th (preceding International Women's Day), Cinequest will host LUNAFEST®, a traveling exhibition of short films by female filmmakers. Taking place at the recently renovated 3 Below Theater, this special event will be followed by a panel discussion with attending filmmakers, moderated by Carly Severn, co-host of the KQED podcast, 'The Cooler'.
For those who may be looking for LGBTQ-themed movies, in addition to six short films, here are three feature films to check out:
From Baghdad to the Bay

(Directed by Erin Palmquist, US premiere)

Snapshots

(Directed by Melanie Mayron; World premiere)

Venus

(Directed by Eisha Marjara, US premiere)
For those who enjoy Indian films, this year's festival includes six feature films and two short films. Latino cinema provides seven feature films. And, Asian-Pacific cinema adds another five feature films, two short films, and three Virtual Reality Experiences, to name a few of the represented genres at Cinequest 2018.
Visit the
cinequest website
for the full program of
Cinequest Film & VR Festival 2018
, and to purchase passes and tickets to screenings and events.
All photos (C) 2018 Cinequest and used by permission, except as noted.