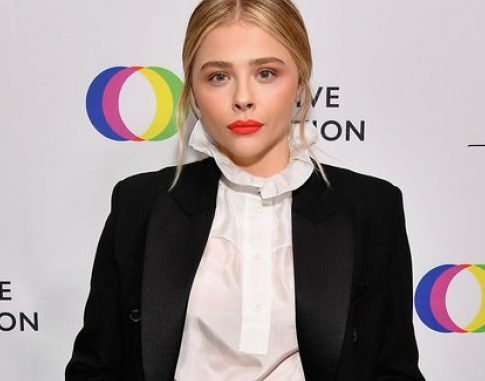 Last night insiders flocked to Kia Supper Suite for the Creative Coalition Spotlight Initiative Awards Gala. For over a decade, The Creative Coalition's Spotlight Initiative Awards are a prestigious honor in the independent film arena recognizing and bringing together the most significant leaders in independent film who do well by doing good. 
 "What better time to pay homage to the most independent form of art in the film industry. The newly minted Creative Coalition's Right to Bear Arts campaign, as well as the Spotlight Initiative Award, was created to shine a light on the efficacy of arts and those who create it," said CEO of The Creative Coalition Robin Bronk.
Chloe Grace Moretz, Christine Vachon, Haley Joel Osment, Denis O'Hare were a few selected to receive the prestigious award this year.
Chloe Grace Moretz wowed the audience by her incredible speech and dedicating her award to the LGBTQ community. Moretz stars in The Miseducation of Cameron Post which is directed by Desiree Akhavan. Both the film and her speech shed light on the unfortunate happenings of gay conversion therapy. 
"I want to take a moment and actually dedicate this award tor the LGBTQ community. We got to show this incredible story about a woman who was sent to gay conversion therapy after being caught with another woman. The most shocking realization over the course of making this movie with Desi is realizing that most people had no idea that gay conversion therapy was a real life thing (that) people are actually put through. It's very real and currently legal in 45 out of 50 states in our country. If this doesn't feel like a real issue, just 2 weeks ago the people of New Hampshire actually voted against banning it in their state," Moretz exclaimed. "Now more than ever our art and our film, we are the voice for those who aren't being heard. I'm proud to be here among all these amazing artists and am glad to make an impact in this world."
During her speech the room was still and filled with emotion as attendees reflect on what our unfortunate reality has become. 
The evening concluded with inspirational updates on the Creative Coalition's efforts as well as a well curated meal.
Earlier in the day Chloe Grace Moretz posed with costar Sasha Lane at the Outfest Queer Brunch, which was presented by DIRECTV Now and AT&T Hello Lab,  to promote her film, The Miseducation of Cameron Post, which has officially been named grand prize winner of Sundance Film Festival.