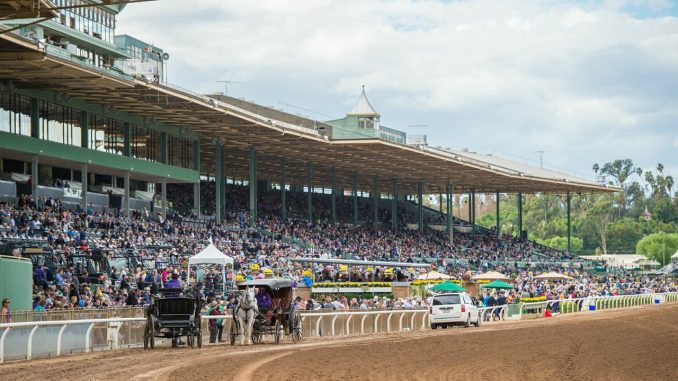 When it comes to horse racing, Santa Anita Park is as iconic as any racetrack in the country and while other tracks might have a long history as well, no one can match the iconic view of Santa Anita. While the horse racing is always extremely entertaining whether wagering or just watching the glorious horses come down the track, Santa Anita has also added a number of great events throughout the year to add to your day long experience.

The over 100-year history of Santa Anita Park has witnessed Seabiscuit, Spectacular Bid, John Henry along with countless other notable horses along with hosting the Breeder's Cup as well as equestrian events during the 1984 Olympic Summer Games as well as the filming of the movie "Seabiscuit". If you love racing, Santa Anita Park is not only a track you must experience, but like many guests you might become hooked and visit on a weekly basis.
Santa Anita Park got a facelift in 2013 as The Great Race Place went through a makeover of over $15 million in renovations including a brand new Club House Mezzanine featuring new eateries and state of the art HD television screens. The iconic Chandelier Room was also redesigned along with the inclusion of the new Eddie Logan Suite.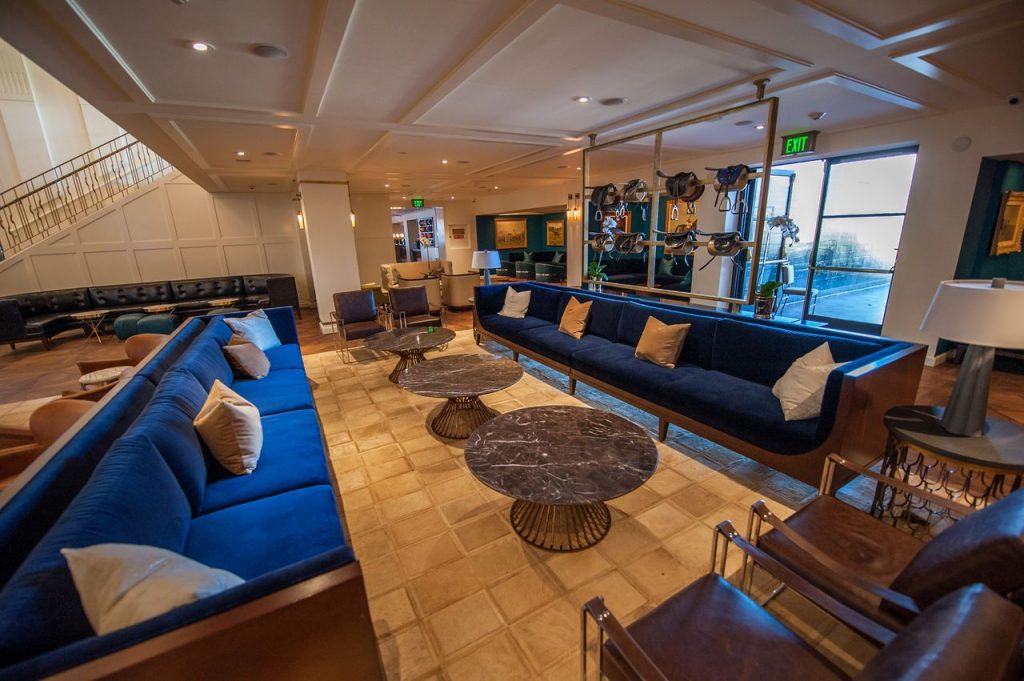 January 27th Santa Anita Park will be hosting one of their biggest events of the year, the Pegasus World Cup Party. This will be the first-ever Pegasus Party to celebrate the Pegasus World Cup, the world's richest horse race. The Pegasus Party will be held from 10 a.m. to 5 p.m. in the retro glam Chandelier Room, the swanky party will include an elegant day full of live racing at Santa Anita, capped off with a live simulcast of the Pegasus World Cup. Santa Anita's Pegasus Party will include tequila tastings, a full catered buffet, live music, cocktails and a full card of live races.
Watch live and wager as the world's top Thoroughbred horses thunder toward the finish line for the chance to win the $16 million prize. The Pegasus World Cup will be held at Gulfstream Park, Santa Anita's sister track in Florida. Tickets to the Pegasus Party in the Chandelier Room are on presale for $55 per person until January 19 ($70 thereafter). For more information visit: Pegasus Party
Other upcoming events include:
Jan. 27 California Wine Festival – Trackside event. This is a lot of fun and has only grown with each and every year.
Smorgasburg at Santa Anita Park – Dumpling Day – Saturday, Feb. 3
Santa Anita is bringing a taste of DTLA's Smorgasburg to Santa Anita Park for this one-of-a-kind event. Try some of the most exciting new dumplings in southern California from Workaholic, Brothecary, and more.
Mardi Gras at Santa Anita Park – Saturday, Feb. 17
Cajun food, bayou music, drinks and beads!
Chili Cook-Off – Saturday, Feb. 24
The Winter Meets heats up with the third annual chili cook-off!
Brunch in the FrontRunner Restaurant – Weekends
The glassed in restaurant features tremendous views from high atop the grandstand and we're now offering a fantastic brunch to go along with your day of winnings. The brunch includes:
FrontRunner Table Reservations for the Day
FrontRunner Buffet (Served 11:30am – 3:30pm)
Beer, Glass of Champagne or Cocktail w/Souvenir Cup
Club House Admission
Racing Program
(Photos Courtesy Santa Anita Park)