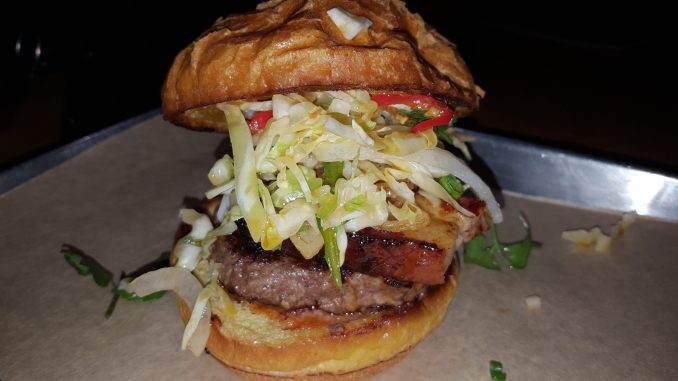 Las Vegas is home to plenty of glitz, glamour to go along with celebrity chefs and restaurants to match. What you don't find often is a spot that feels warm and inviting and like your neighborhood watering hole. 595 Craft and Kitchen created such and atmosphere while doing it with the elevated menu that you come to expect in Las Vegas and you will also find a craft beer menu is among the best around town.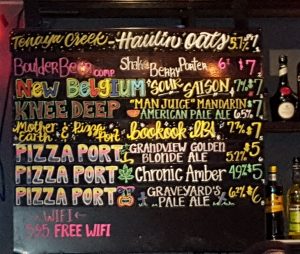 595 Craft and Kitchen is a few miles off of the Las Vegas strip which is actually great for two reasons. It gives you an excuse to leave the strip if you are a visitor, allowing you to realize that, yes, there is more to Las Vegas than the boulevard. The second great reason is that if you a resident of Las Vegas, this could very welcome become your go-to spot, it is simply that good in every aspect.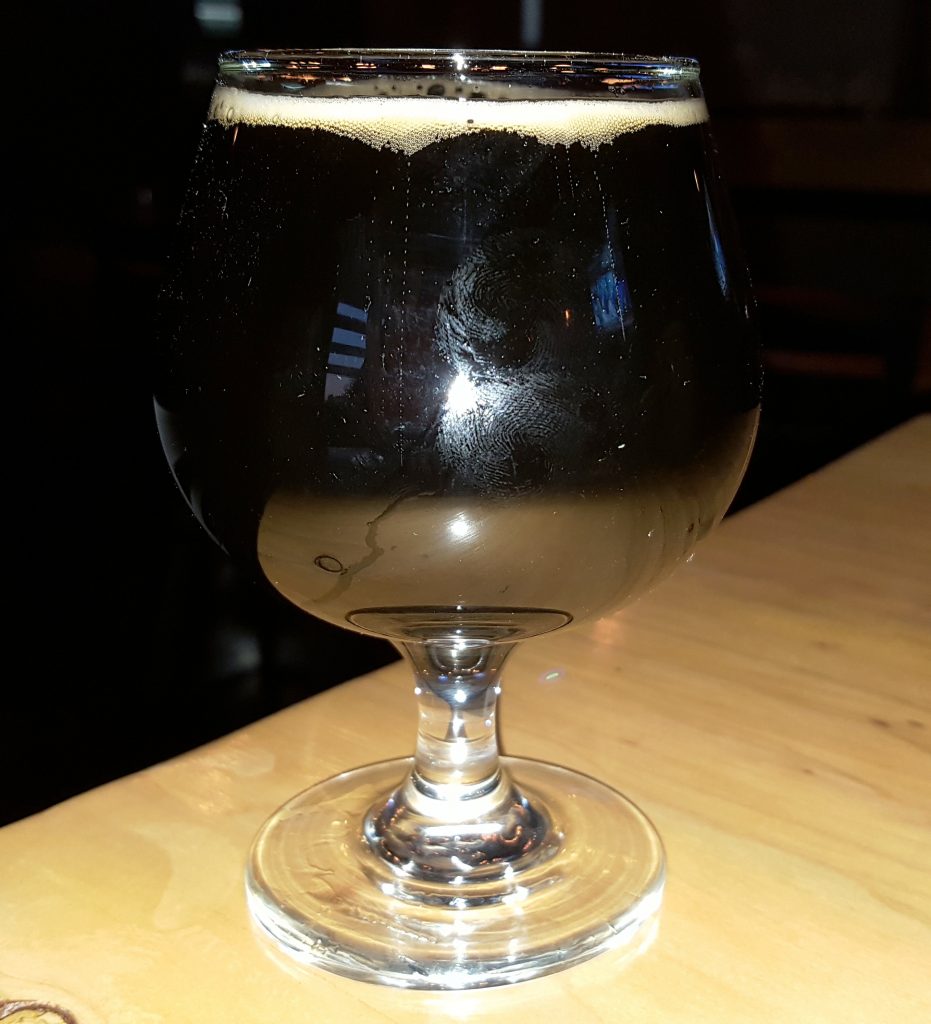 If you like beer with flavor, 595 Craft and Kitchen is the place in Las Vegas you want to be. You aren't going to find three ingredient beers that are more water than beer here. What you will find are more taps than you can enjoy in a weekend and a lineup that boasts not only some of the best craft breweries in the United States, but also some breweries that you have likely never heard of. You can currently find a number of offerings from the always tasty Pizza Port, Alaskan Brewing Co. has their Heritage Coffee Brown Ale on tap, you will find an IPA, a sour, a stout, if you like beer you will love 595. They also recently had Abita Maple Pecan Brown aged in Bourbon Barrels. 595 is always finding new beers, which means at almost every visit you will find a new beer.
Beer and popcorn might sound a little tired and cliché, that is until you have the gourmet and unique flavors of popcorn that 595 creates in house. You could almost start and end with the cheddar and tequila lime popcorn that will leave no doubt about the flavors mentioned as each piece gets a full lathering and will make you never look at popcorn in the same light. The appetizer menu makes 595 a great place to come and have a few beers and share some items with friends and if you are looking for a lot of beer flavor in your food, the rich beer cheese sauce is created with Newcastle Beer and that flavor really comes through. To go with the beer cheese you get perfectly prepared soft pretzels that are covered in smoked sea salt. Finally if you are looking for uniqueness, you can try the deep fried deviled eggs for the crispy chicken skins. The crispy chicken skins are simply all that goodness when you bite into a piece of deep fried chicken and you get that perfectly crispy and crunchy skin.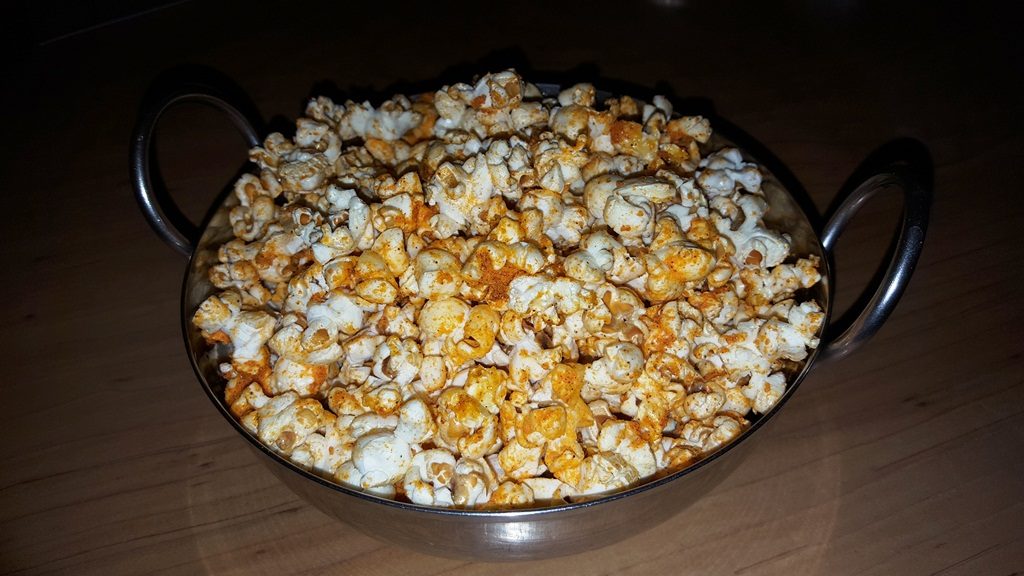 The main course of the menu is so good, you will quickly forget that 595 is dedicated to craft beer. You are always going to find freshness on the menu as 595 does not have a freezer and they are always sourcing food from local vendors. While every burger on the menu looks appetizing, you must try the pork belly burger. In addition to being a great burger, it might be the best value in all of Las Vegas at only $13. This isn't a little pork belly or a tiny patty to compliment it. this is large piece of perfectly prepared pork belly on top of a large hamburger patty. That by itself would be fabulous, but then it is complimented with Hoisin Sambal glaze, cabbage slaw and Gochujang aioli. The Banh Mi menu is brings a Vietnamese flavor to the menu in a variety of ways thanks to co-owner Van-Alan Nguyen. The soft baguette creates a bit of a sub type experience, but the ingredients are nothing like you will find in any sub shop. You can choose from the signature Banh Mi that features honey soy glazed pork, the pork belly and the beef brisket version. The beef brisket is cooked in a manner that would make any barbeque joint happy and the tender meat is then complimented with a ginger mirin glaze, pickled daikon and cilantro and jalapeno mayo giving you a little bit of sweet, savory and just a little bit of spice, a perfectly well-rounded Banh Mi. Finally you might consider yourself lucky if you find a poutine on any menu in Las Vegas, well 595 thinks enough of this dish to create four versions. If you are not familiar with this dish, simply think of French fries, cheese, gravy and then finish it off with an egg, hamburger or their homemade chili. But you can't go wrong with this dish.
595 Craft and Kitchen is a great beer bar that you don't have to love beer to love it. The food offers uniqueness and freshness at every bite and you will not only find a craft beer to pair with your food but if beer isn't your drink of choice, the cocktails also bring out the best of the ingredients. While everything on the menu and tap is fabulous, what really sets 595 apart is that it has a welcoming feel that you don't often find in Las Vegas. This is one of those bars that if you live nearby you will feel fine bringing family and friends and if you are visiting you will certainly take the few extra minutes it might take to go off of the strip to visit and remind yourself there is so much more to Las Vegas.
For more information, visit: 595
(Photos courtesy Stephan Martin)