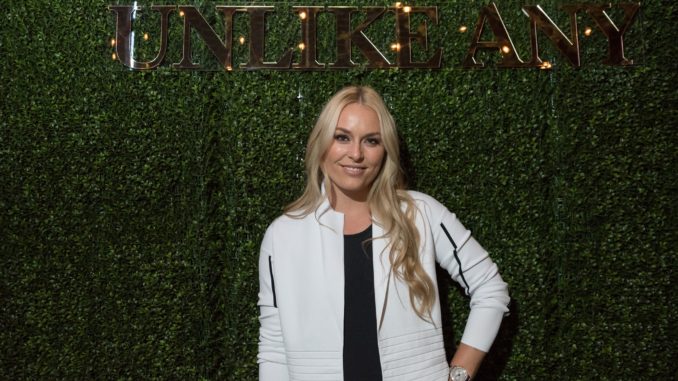 Under Armour celebrated world champion alpine skier Lindsey Vonn's Unlike Any story at Beauty & Essex and unveiled her campaign film on Thursday night, September 29th.
The Unlike Any campaign celebrates athletes who have shattered expectations, challenged the status quo and risen above gender comparisons. There is certainly no one more appropriate to lead the charge of the Unlike Any campaign as her undeniable strength and dedication to her sport has helped her overcome debilitating injuries and setbacks.
"I never really questioned if I would come back or not, skiing has always been something that has motivated me, it pushed me to through my rehab, it got me out bed everyday so I never thought of it in that way, I never thought I would give up," Lindsey said.
http://https://www.youtube.com/watch?v=6QZiqFAeK_g&index=6&list=PLC5tgvuNxfsJIj2OMZbLKDVcmLifLq5l3
Lindsey took time out of her busy schedule as she is in training with the Olympics only a few short months away. Lindsey treated guests to her book "Strong is the New Beautiful" and then discussed how she has persevered through numerous injuries and pushed herself to be stronger than ever for the 2018 Olympics.
"I still want to win, I'm still very competitive. I can ski for fun so if I can't win i'll retire but i still think i have a lot of good years left in me," Lindsey commented about her latest comeback.
Lindsey is currently making headlines for her fight to race against men. The way Lindsey is able to take the stage and embrace body positivity, the love of her scars and her fight to get to where she is today really epitomizes the Unlike Any campaign.
"It's been a long journey, we've been working together eleven years, in the beginning they were an up and coming company and I was an up and coming athlete and we took a chance on each other, we've both grown tremendously and i'm proud to have this relationship with Under Armour, we both have a loyalty to each other," Lindsey said.
For more information, visit: Under Armour and to see all the Unlike Any athletes, visit: Unlike Any