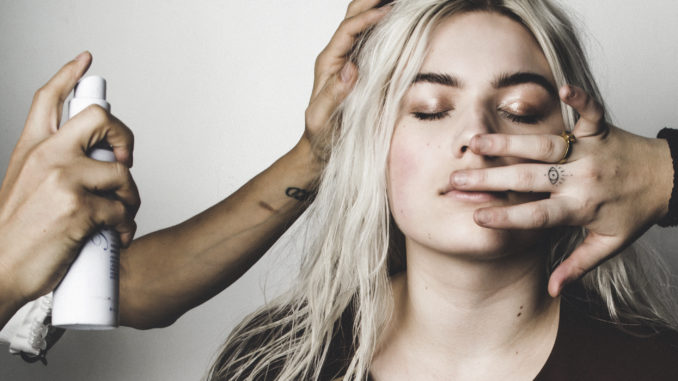 This weekend all-inclusive, body positive brand, Universal Standard, is currently making their way to LA for their first ever Pop-up and LA Model search. The founder and designer ,  Alexandra Waldman, the brands CCO and Co-Founder, has an amazing story and has built a great company and loyalty program for women of all shapes and sizes.
In today's society the image of being 'perfect' has garnished a negative connotation with girls of all ages striving to go unhealthy lengths just for
societal acceptance. However this line encourages women of all shapes and sizes to stay true to yourself and understand that you ARE beautiful regardless if you're a size 10 or a size 28.

"We started Universal Standard because we saw a huge need for women in the double digit size range. There weren't any accessible style-driven, quality-centric options for those that represent over 100 million women in the U.S. alone – a vastly underserved majority, explains Walman. "We wanted to make modern clothing that felt good and looked great – pieces that you could run to the store in and still look stylish. It's the ultimate freedom for any woman."
She's even collaborated with the very talented Danielle Brooks from the hit Netflix Series, Orange is The New Black! Fans of the line and the show alike will enjoy the Tria Collection that was designed by yours truly!
Tomorrow the brand is doing a pop up model search! The top finalist from the model search will be flown to New York to meet The Lions Agency's top executives and will be featured in Universal Standard's next major campaign, which will give the finalists a unique opportunity to launch their very own modeling career.
"Seeing the reaction from customers to our clothing is what motivates me, exclaims Walman! "We receive love letters all the time, and it's incredibly motivating. Clothing is important. It's the armor we wear into the world every day – the first presentation of ourselves to the world. Which is why it can also be extremely emotional for people. When you finally have access to something you've always wanted, it's a powerful thing."
If that's not girl power, then I don't know what is! This brand is finally creating a path of empowerment and strengthening women to know their true worth and for that – I can stand behind it! Snaps all around!