Please note products are listed from most to least expensive.
Verra Bar Cart
The Verra Mobile Bar is a rolling bar cart by BDI – perfect as a Father's Day gift, but also a summer entertainment must-have. Verra is designed with a micro-etched glass surface all over that is not only beautiful, it is durable, resists scratches and is super-easy to clean up.  A unique feature in Verra is the center storage drawer, which also has a stemware rack incorporated underneath. When the drawer is open, you can slide wine glasses into the rack, and when you shut the drawer, it locks the glasses in place so they don't collide or fall. Very smart! The bar has removable inserts on the bottom shelf for keeping bottles organized and in place while the cart is in motion. Verra is on wheels so you can take the party into any room (or even outside), but the wheels can lock for when you need it to stay put.
$1499.00 Buy Now!!
MW60 Wireless Over-Ear Headphones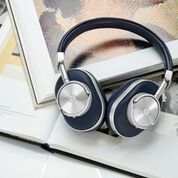 Just as the subway is an integral part of traveling around New York City, so too are Master & Dynamic's MW60s. The ultimate wireless thinking cap is perfect for use both on the go and at home. Alongside the stunning silver/navy colorway, M&D presents a fourth chic hue for users looking to align their sound tool with their lifestyle.
$549.00  Buy Now!!
ic! berlin
What makes ic! berlin frames unique is that we ditched the screws that traditional glasses use long ago and created our own patented interlocking hinges. Our eyewear is 100% made in everyone's new favorite creative haven – Berlin, Germany – and has been for more than 20 years. Each and every one of our frames features high quality materials, which make ic! berlin glasses virtually indestructible – and a favorite of such celebs as Alicia Keys, Heidi Klum, Brad Pitt, Matthew McConaughey and the late Prince.
$479.00-$600.00 Buy Now!!
Travelpro Crew11 22" Exp. Rollaboard Suiter
• Patented PowerScope aluminum extension handle minimizes wobble and has multiple stops at 38", 40" and 42.5"
• High quality ballistic nylon fabric with Duraguard coating
• Tapered expansion capability of up to 2" on select models
• SUPRA™ Zipper heads have been engineered to resist damage from daily use and abuse
• External USB port on select models provides access to power on the go
• Dedicated pocket holds Power Bank for connection to external USB Port
$440.00  Buy Now!!
BABYZEN YOYO+
From birth, baby lies parent-facing and never leaves your sight. BABYZEN YOYO+ comes with a totally flat carrycot for infants, a 5-point harness, a 2-position pop up canopy, a foot cover and a headrest.
From 6 months and using the same frame, simply swap 0+ newborn fabrics for 6+ fabrics, and sit baby up to face the road. Time for him/her to discover the world! The YOYO+ backrest can be inclined to 145° in several positions, and features comfortable padding with a 5-point harness. YOYO+ folds and unfolds, is carried like a bag and is one-hand driving, fits just about anywhere, is easily stored, and can be taken as hand luggage.
$420.00 Buy Now!!
Men's Onyx Bead Bracelet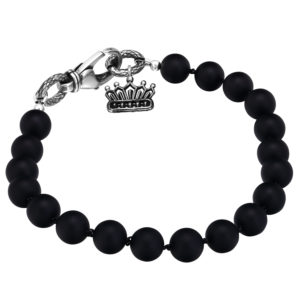 Men's Onyx Bead Bracelet with Sterling Silver Crown Charm.
$375.00  Buy Now!!
Waremakers Woody Backpack by Bleu de Chauffe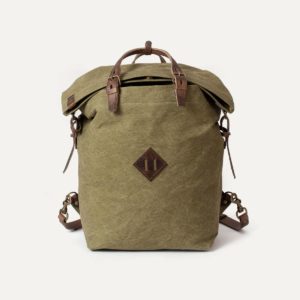 Designed and produced in France, this casual backpack is water-resistant, made with high quality Cordura canvas and vegetable-tanned leather. Each Bleu de Chauffe bag includes an inside label that has been signed and dated by the artisan who created it.
$299.00  Buy Now!!
Phillip Gavriel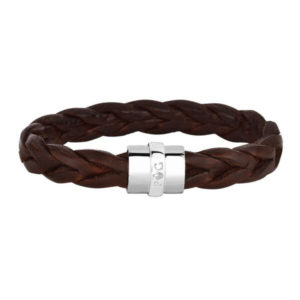 Men's Brown Leather Braided Bracelet with Sterling Silver with Rhodium Finish Magnetic Clasp by Phillip Gavriel.
$265.00 Buy Now!!
Rocket Table Clock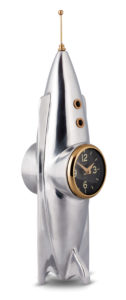 The iconic Rocket Table Clock captures the 1950s excitement of space travel. Beautifully made with aluminum and brass, the clock features an antenna and hatch windows, making it a sleek, retro addition to any dad's home or office space.
$210.00 Buy Now!!
Riedel M Series Decanters
These unique decanters introduced by Riedel in 2017, are designed to gently decanter younger white wines and more robust reds. Their one of a kind shape in Riedel's decanter collection sets them apart, and their amazing price for hand-blown fine crystal makes them perfect for a Father's Day gift to outfit dad's wine collection or as a summertime hostess gift.
$190.00  Buy Now!!
Nachtmann Highland Decanter & Whisky Set
The Nachtmann Highland Decanter and Whisky Tumbler set is the perfect gift to elevate dad's spirits and his bar cart. The set comes with four, uniquely cut crystal tumblers that each display a different pattern, making them ideal for dinner parties or cocktail hours with large groups.
$150.00 Buy Now!!
Hudson Leather Messenger
The Hudson Leather Messenger bag from Solo's Vintage Collection will make Dad feel cool again! The full-grain leather body gives the bag a clean, sleek finish, while the adjustable shoulder strap and carry handle make it easy and comfortable to carry.
Dad is sure to stay structured and on top of his game with the front zip-down organizer section, interior organizer section and the front and back exterior pockets. The messenger bag keeps laptops secure and protected in the padded interior compartment. Solo's Hudson Leather Messenger is the ideal Father's Day gift for a hard-working, on-the-go dad!
$129.99 Buy Now!!
OtterBox Mophie Charge Force Battery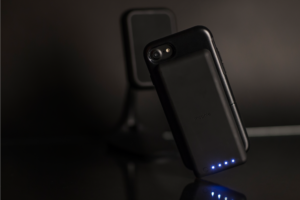 As former competitors and leading experts in mobile protection and battery technology, OtterBox and Mophie teamed up to create durable products that will give consumers more battery time. This external battery pack with wireless charging capabilities is perfect for those long site-seeing days, which any Dad was enjoy. Features a low-profile, 2,500mAh capacity and priority+ charging that charges iPhone first, then the battery.
$69.95 Buy Now!!
Eyegasmic Swimwear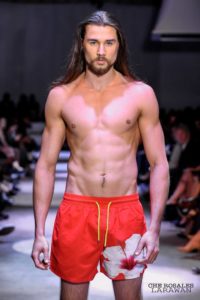 Eyegasmic Brand is a premium swimwear brand exclusively designed to be worn by the world's sexiest men. The brand's mission is to define and capture all aspects of sexy. It believes that sexy is more than just a cute smile or chiseled body, but being able to confidently stand in your own skin and embrace exactly who you are. Eyegasmic Brand refuses to leave it up to the masses to shape their imagery of what sexy is, so it is here to define it
$57.00 Buy Now!!
Kelvin Tools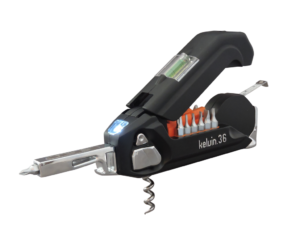 Kelvin Tools- Whether he's doing DIY home improvements, or ready to downsize the bulky toolbox… The Kelvin 36 is a nifty gadget dad will want to keep close by. A combination of innovation, creativity and convenience, this marvelous multi-use device can come in handy when you least expect it.
The Kelvin 36 encompasses the essentials such as a screwdriver, hammer, flashlight, level, measuring tape and more. Versatile and compact, this rugged and stylish multi-tool is small enough to fit in the back of your pocket, making portability simple.
$49.99  Buy Now!!
BBO – Boardshort Bottle Opener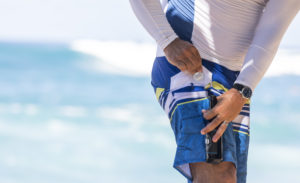 Boardshort Bottle Opener – the name says it all! Island Daze, a surfer owned and operated leading manufacturer of premium quality surfing apparel along with Pancho Sullivan, a World Champion pro-surfer, have launched a new and unique brand of boardshort designed with a built-in bottle opener that is attached to the pocket flap of the shorts. The days of chipping your tooth, reaching for your dirty slipper or looking for a lighter to open your beverage are over. Simply lift the pocket flap of your BBO shorts and enjoy!
$48.00  Buy Now!!
Royall Lyme Bermuda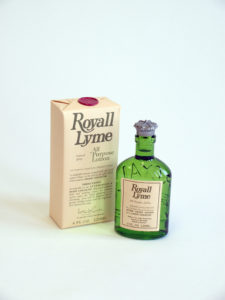 Lyme 4 oz. Natural Spray
Derived from an authentic island formula favored by colonial Victorian gentlemen. This delightfully crisp all-day refresher combines the oils of the plumpest West Indian Royall limes with 77 rare essential oils to produce a zestfully unobtrusive yet undeniably lime scent. A timeless, cooling essential for after shower or shave.
$48.00 Buy Now!!
Wallaroo Hats
Whether it's spending a day at beach, lounging by the pool or just exploring a sunny locale topping off your outfit-or bathing suit-with a Wallaroo hat will give you innovative protection from the sun without cramping your style! With a Wallaroo hat you can get long lasting protection thanks to their UPF 50+ rating—meaning their hats block out 97.5% of the sun's rays!
Wallaroo hats come in a variety of styles-for men and women- (equipped with adjustable straps inside) that give them the versatility to accompany you for any occasion —yet always provide long-lasting protection and a perfect fit! Wallaroo hats are the perfect companion for fun in the sun because most styles are "crushable" and can be folded many times and stuffed into a purse, beach bag or suitcase without losing their shape!
$48.00  Buy Now!!
DryFins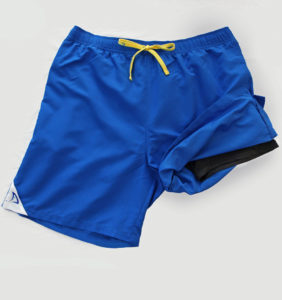 Made by guys, for guys, DryFins swim trunks eliminate the netting found in traditional swim trunks (which causes painful chafing and rashes) and replaced it with a smooth, silky liner.
Available in both men's and boy's sizes, in either classic red, blue or green
Comfortable cut board short with super-soft outer shell that looks great wet or dry
Feature two deep pockets that can hold snacks, keys, wallets or even cell phones when out of the water
$47.00 Buy Now!!
Thermacell HALO Mosquito Repeller
With Halo from Thermacell, an industry leader in insect repellent, consumers can easily and effectively make their backyard, campsite, sporting event, picnic, virtually anywhere a mosquito "death zone" without the sticky sprays, smelly candles, or harmful topical chemicals.
$39.99  Buy Now!!
Tipsy Tags
Tipsy Tags are a unique new take on the traditional wine charm, inspired by the look of vintage jewelry. Instead of wrapping around the base of your wine glass, Tipsy Tags attach to the rim with the use of a magnet. This feature allows them to be used on all kinds of glassware, including stemless wine or high-ball glasses. With tons of different varieties and themes available, anyone can claim their cup in style – no matter what they're drinking.
$30.99 Buy Now!!
ECOlunchbox Three-in-One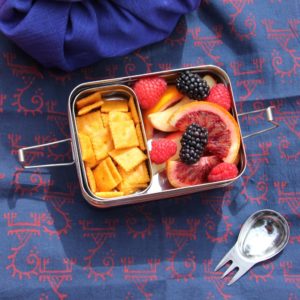 Their best-selling bento, the Three in One is crafted from 100% high-quality, food-grade stainless steel. Because it does not contain plastic, the lunchbox is free of all estrogen-mimicking chemicals, such as bisphenol-A (BPA), phthalates, and bisphenol-S (BPS).
$30.00 Buy Now!!
Ahhsoles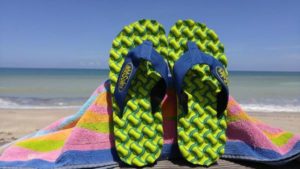 Whether you've spent the day working on your golf game or hitting the books, slide into these soft (massage like) sandals and instantly feel like you're bounding barefoot on cool, fresh cut grass or roll up your pants to stand in the rippled sand of an outgoing tide. Carefully crafted from the inspiration behind the rejuvenating textured rubber in the shower, your feet will be greeted with the tingling sensation similar to a brand new bathmat! And how great is the brand name?!
$30.00 Buy Now!!
ShowOff Super Mount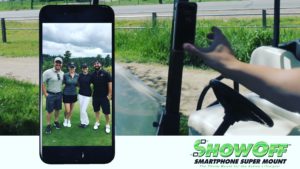 Introducing the ShowOff…The most versatile phone mount on the market. It fits any smartphone creating a Personal Photographer, Body cam, Dash cam, & more in seconds. This allows you to mount your phone virtually anywhere. The ShowOff also comes with a bluetooth remote allowing you to take pictures and video hands free!
$29.99  Buy Now!!
Lice Remover Kit (LRK)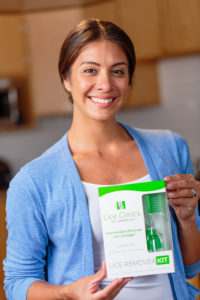 The Lice Remover Kit (LRK) contains a non-toxic, pesticide-free liquid gel that kills lice, detangles hair and facilitates the removal of lice and eggs—all with no mess and no harsh scent. The product is the first-of-its-kind, developed in the Lice Clinics of America's urgent care lice clinics, where over 250,000 head lice treatments have been performed to end infestations. The gel in the LRK easily rinses out of the hair and has a fresh pear-blossom scent. The kit also contains a unique dispenser for applying the gel, easy to use applicator and a sturdy comb for removing the lice and eggs. With the LRK, ending lice infestations at home is easy—and guaranteed (when used as directed). The Lice Remover Kit is available now in select retail locations nationwide, including CVS, Target, Walmart, Giant Eagle, HEB and Safeway.
$29.99  Buy Now!!
3DLightFX Chase Paw Patrol 3D Deco Light
Chase is on the case when he lights up your room with the Chase 3D Deco Night Light! When mounted to the wall with the name call-out sticker, the soothing glow provides the necessary light for midnight changes, feedings, reassuring check-ins and, of course, to keep the 'boogie monster' at bay! All Lights are LED lite and battery operated and use 3 AA batteries sold separately. They have a convenient ON/OFF switch, ideal for rooms with limited wall outlets. These lights include a 60 minute timer option, which makes them the perfect night light to put your little ones to sleep. Don't forget to collect them all!
$29.99 Buy Now!!
3DLightFX Deadpool 3D Deco Light
Light up your man cave, bedroom, office, or bathroom with the Deadpool 3D Deco Night Light! When mounted to the wall with the crack sticker, the masked Wade Wilson looks like he is crashing through your wall! All Lights are LED lite and battery operated and use 3 AA batteries sold separately. They have a convenient ON/OFF switch, ideal for rooms with limited wall outlets. These lights include a 60 minute timer option, which makes them the perfect night light, in case you fall asleep watching TV with a chimichanga in your hand!
$29.95  Buy Now!!
Hanger Jack
Big or small, HangerJack products will help keep your home organized. Clever, efficient and durable, the Gator 24 has maximum strength and is able to support up to 50 lbs. Easy to install, the Gator 24 comes fully assembled upon arrival. With 24 inches of hanging space, it is an essential organizing tool and is ideal for areas with limited storage. The Gator 24 folds neatly for transportation, making it easy to store and can be adjusted for a shorter length to fit smaller spaces. HangerJack was created to help ease your life with creative uses of space.
$29.95  Buy Now!!
Dazi ties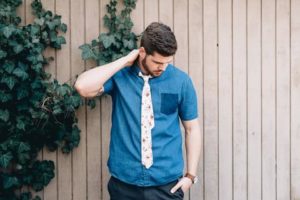 All DAZI ties are handmade from high-quality imported fabrics and 100% cotton. Each tie is 2.5″ wide at the tip and approximately 58″ in length, which is perfect for every height; they fit perfectly on even the tallest of guys! Lined on the inside with a fun, unique fabric to add character and quality, you'll tie a sophisticated knot every time!
$28.00 Buy Now!!
The Pocket Shot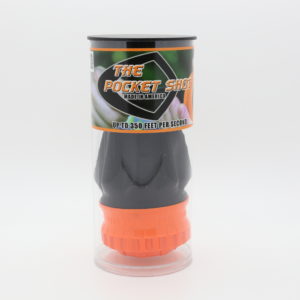 The Pocket Shot is the evolution of the slingshot and their patented circular design allows users to load and shoot different projectiles at two to three times the rate of a regular slingshot. Perfect for hunters and recreational use as its tiny size allows you to keep it in your pocket, tackle box, or backpack while storing ammo in its watertight compartment. When The Pocket Shot is in use, it measures 5 inches long but The Pocket Shot measures only 2.3 inches by 1.3 inches when it is closed. Up to 350 feet per second, The Pocket Shot is not a toy.  The Pocket Shot was created, built and made in the USA!
Products range in price for each item and kit.
$25.00  Buy Now!!
Trench Talk/Trench Life
Trench Talk/Trench Life is a concise, handsomely illustrated, boots-on-the ground guide to real life on the Western Front during World War I. Readers will learn about the drastic living circumstances of the foot soldiers of Britain, France, and the United States. Many have a sense of how these men existed in muddy trenches, subject to shelling, snipers and waiting for the next Big Push; but, it is through the unique vocabulary of those troops, with their newly coined words, slang, and euphemisms, that we can truly enter their world.  As the 100th anniversary of the end of World War I approaches, Winkowski's work becomes more relevant than ever before.
$25.00  Buy Now!!
ThinOPTICS Universal Pod + Glasses
ThinOPTICS – the state-of-the-art stemless reading glasses – are the perfect accessory to make sure you have clear line of sight at any given moment! The incredibly thin, shatterproof glasses conveniently stick to the back of tablets and phones so they are always with you, as well as come in a variety of stylish designs to suit everyone's taste! ThinOPTICS recently partnered with world-renowned Jazz musician Quincy Jones to develop a unique collection of musically-inspired designs that were hand-picked by Quincy himself. They also recently launched their Camouflage Collection, featuring designs from popular outdoor brand Mossy Oak.
$24.95-$29.95 Buy Now!!
RuMe Garment Travel Organizer (GTO)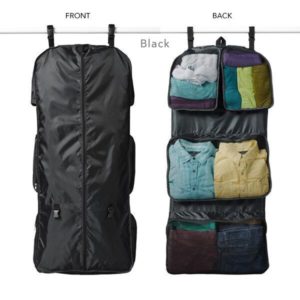 Give Dad the gift of Adventure this Father's Day with RuMe's Garment Travel Organizer (GTO). Wherever he goes – be it on a work trip, a long weekend with the family or a get-away with the guys, his GTO can go with him.
This two-sided travel bag enables you to pack suits lengthwise on hangers. Then, flip the bag over and pack other essentials in one of four brilliant packing cubes. These see-through pockets make it easy to find the items you need rather than digging around a suitcase. Two buckles secure the bag when folded or enable you to hang the GTO from a closet rod. The best thing about the GTO though may be the price….
$24.95  Buy Now!!
Hair Illusion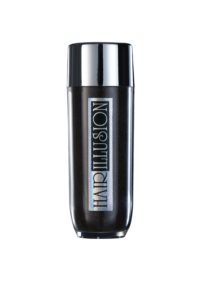 Going bald doesn't have to be depressing. Hair Illusion can't stop you from balding, but it can conceal thin or bald hair naturally. Hair Illusion is a cosmetic product made from 100% real human hair that allows men and women to conceal the appearance of thinning hair and bald spots, giving the impression of more hair.
Hair Illusion does not re-grow hair or stop hair loss; rather, it is only a cosmetic product that hides baldness.
Hair Illusion is the only product using natural human hair. Nothing looks more natural than real human hair.
Hair Illusion is a quick, easy and painless way, to end the suffering and replace it with a full head of hair! Give the gift that will make your loved one happy, with Hair Illusion!
$24.95 Buy Now!!
The Original Worm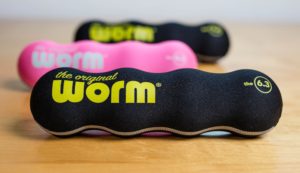 Tired of slow post-workout recoveries and lingering aches and pains? It may be time to invest in a foam roller. Perfectly portable, The Original Worm combines the benefits of therapy balls with a foam roller and provides you a therapeutic session whenever and wherever you wish. It's like having your own personal massage therapist right in your bag! Get relief from your neck to your feet and almost everything in between with the features of this portable tool.
$24.00  Buy Now!!
Organic Shave Prep & Beard Oil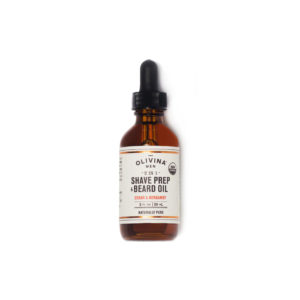 Whether you prefer to keep it close or let it go, taking care of your facial hair is crucial. Our Certified Organic 2-in-1 Shave Prep & Beard Oil has you covered either way.
Shave Prep: Before shaving, warm a few drops of oil on your hands and massage into facial hair. Lather up our Flash Foam Shave Cream on top of the oil, then shave.
Beard: Begin with 1-2 drops of oil. Warm on fingertips and distribute evenly through a dry, clean beard. Use daily or as needed.
$23.00  Buy Now!!
Wipenote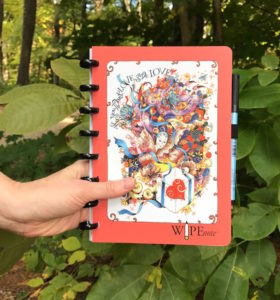 It's time to ditch the paper. Wipenote Notebook is a dry/wet erase whiteboard notebook that lets you write, draw, and erase as many times as you want. It's the perfect tool for artists, designers, writers, students and busy bodies! you can create hundreds of sketches with the stroke of your pen and correct them instantly and endlessly with the tip of Lumocolor pen and it only takes seconds to dry!
$18.99 Buy Now!!
Waremakers 1893 Shave Oil by Apothecary 87
Inspired by the emergence of the professional barber in the late 19th century, this moisturizing oil is fragranced with vanilla and sandalwood. It and should be applied prior to shaving cream, hydrating the skin and softening the beard for a smooth shave.
$18.80  Buy Now!!
MotoChic Gear Performance Socks
MotoChic Gear® accessories and apparel has introduced Performance Socks with compression. Traditionally used as a remedy for seniors with circulation problems, therapeutic compression socks have grown in popularity among travelers and sports enthusiasts driven by medical findings that show compression helps increase blood flow, speed muscle recovery, and decrease muscle soreness.
MotoChic Gear® Performance Socks are made from a high quality polyamide fabric that offers comfort and flexibility while reducing odor. The socks, which feature a unique motorcycle design that has become synonymous with the MotoChic® brand, are woven with a 200 needle count and provide 25 mmHg (high grade) compression. This grade of compression is ideal for improving blood flow and minimizing muscle fatigue and achiness for healthy, energized legs after extended periods of sitting, standing, or athletic activity.
$18.00  Buy Now!!
GOVINO Shatterproff Whiskey glasses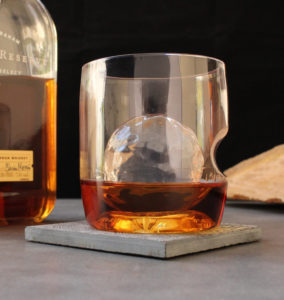 GOVINO—the market leader and design innovator in shatterproof drinkware—continues to pioneer the industry of quality "go anywhere" glassware with new 14 oz. dishwasher safe whiskey glasses. Expanding on the current BPA and BPS-free collection of wine, beer, flute and decanter products crafted with the brand's patented ergonomic thumb notch and contoured based, GOVINO's new contemporary whiskey glass appeals to spirits and cocktail enthusiasts alike. Its lightweight yet dishwasher safe polymer material maintains the look and performance comparable to fine crystal glassware while remaining durable enough for any outdoor setting.
$17.95 Buy Now!!
MaryQuest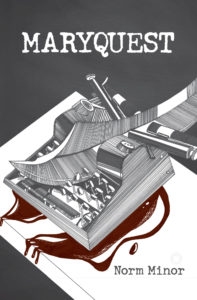 Timely New Novel Explores the Perilous World of Independent Journalism – Reporting on the world has become far more dangerous for journalists in recent years – in part because the industry has, for a multitude of reasons, increasingly transitioned to rely on freelancers, "stringers," and independent journalists who are almost never afforded the same support and security that staffers have. In the new novel MaryQuest [Archway Publishing, October 31, 2016], author Norm Minor gives new dimension, depth, and nuance to the perilous world of independent journalism with a thrilling adventure that takes readers into the very heart of one of the most ruthlessly corrupt, dangerous countries on the planet: Algeria.  Set in the 1990's MaryQuest is a fast-paced, politically charged, and historically enlightening read told through the eyes of American twin sisters, Mary and Janet Wellington.
$17.14  Buy Now!!
Original Grill Daddy SAFETY-CLEAN™ with Bristle-Lock™ Technology
BRISTLE-LOCK™ Technology Locks Bristles in Place for Extra Security! Steams and melts away grease on contact. Leaves brush grease-free and grill spotless!  Ergonomic design protects hands from grill's heat and provides great cleaning leverage. It's 100% rust proof stainless steel and brass. Releases a measured amount of water to generate steam to steam away baked-on food, grease, and grime. Non-disposable, with a durable finish that withstands the elements and lasts for years. Brushes are removable, replaceable, and dishwasher safe for easy cleaning. -Replacement Brushes sold separately.
Totally Safe! Totally Clean! Totally Green!
$15.99 Buy Now!!
Every Man Jack Grooming Line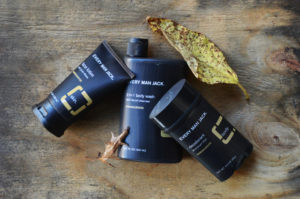 Founded on the idea of providing men with masculine grooming products that are simple to use and affordable, Every Man Jack offers an extensive collection of professional, high-quality and dermatologist approved grooming essentials. The line features over 20 complete solutions for all hair, body and skin issues. Convenient and practical, Every Man Jack is intended to cater to all men who are looking for a low-maintenance grooming routine.  Responsibly formulated and cruelty-free, all items are crafted with naturally-derived ingredients, identifiable essential oils, and contains zero parabens, sodium lauryl sulfate, phthalates, aluminum, dyes, synthetic fragrances, tallow or animal fats.
With a majority of products retailing for under $15, Every Man Jack is easily accessible at your local Whole Foods market as well as online.
$15.00  Buy Now!!
iPops!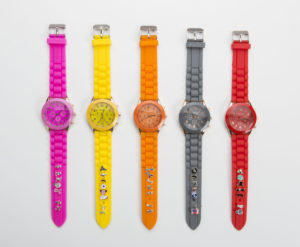 With spring and summer here to stay, take your style to the next level with the accessories from iPops! Black can be so boring, mix and match those spring styles with cute charms for your Apple Watch, Fitbit, Garmin, and other silicone watch-like brands. Find the perfect iPop for you from over 130 designs guaranteed to help you count every step and keep chic! Wear it on the weekend, to work and to go out – these adorable accessories are the perfect combination of function and fashion.
$14.99  Buy Now!!
Sugru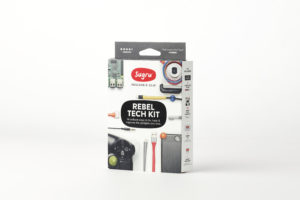 14 fun ways to fix, hack and improve your gadgets. Running out of unique good gift ideas for that special someone who has it all? The Sugru team has plenty of gift ideas – so many that they've created a Rebel Tech Kit designed to get the most out of their technology. The kit is life-hack heaven and the ideal gift for anybody who loves a good idea. It's packed full with small DIY projects to help with everything including: Improving the sound on your speakers, Fixing fraying cables, and Securing your iPad anywhere. It gives your smart technology a whole new meaning. The kit comes with a booklet that includes 14 of the most popular tech projects using Sugru, along with four mini packs of Sugru and storage tin.
$11.99 Buy Now!!
Moondani Naturals Mystical Mint Breath Spray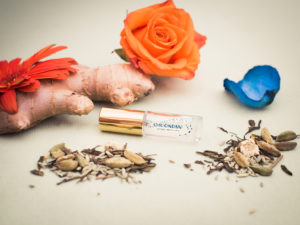 Cruelty-free and vegan, this breath mist is made with natural breath fresheners- no additives, preservatives, alcohol, or sweeteners included. Weighing on 5 ml, it is specially formulated with a blend of healthy, natural breath fresheners like cardamom, fennel, and ginger that cure bad breath, not mask it. With ingredients that have been used for centuries to freshen breath, this tiny, about the size of a lip balm spray just needs one small squirt for effectiveness. Users have described it as "tasting like you chewed on a peppermint stick" that keeps breath fresh even after three to four hours.
Meaning "everlasting" in Farsi, this mist only needs to be used two or three times throughout the day, to give you that fresh just-brushed-my-teeth feeling. Retailing for only $7.50, the Mystical Mint flavor is the first in the collection, and can be purchased on www.MoondaniNaturals.com.
$8.50  Buy Now!!
Dew Puff Konjac Sponge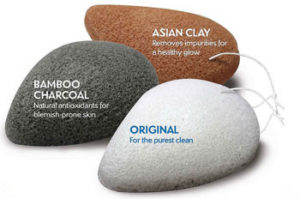 Dew Puff natural sponges clean without drying out your skin, leaving it feeling refreshed and looking smooth and radiant. Gentle enough for any type of skin – even your baby's skin.
$8.00 Buy Now!!
Goodwipes Body Wipes for Guys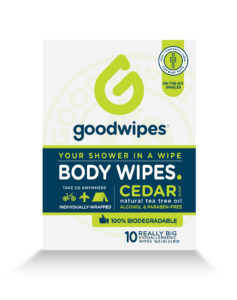 Remove dirt, sweat, oils, and body odors that involuntarily build throughout the day with these extra large and durable wipes. Tea Tree Oil, Peppermint, and Ginseng cool and cleanse your skin to help you feel confident and smell great. Each wipe (9.5″ x 11.5″) is individually wrapped for your on-the-go lifestyle.
$7.99  Buy Now!!
Russbe Perfect Seal Bento Box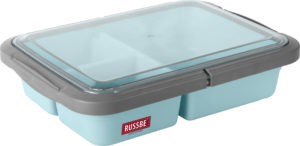 Russbe Bento Boxes are a simple and easy way to transport all of your food in one convenient container.
* 3 compartments for main dish and two sides available in two sizes 1.2 qt. or 1.6 qt.
* Clear Perfect Seal lid make boxes leak-safe and effortless
* BPA-free & dishwasher-safe; bases are microwave-safe
* Available in a variety of sophisticated colors
$7.99 Buy Now!!
California Canine Dog Bandana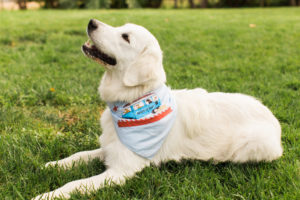 Gear up the annual grill master with the essentials from this west-coast styled brand. From men's and women's t-shirts and tanks to doggie tanks, collars, leashes and more, this original, imaginative clothing and accessories line is pawfect for the proud pup owner and their kids of the canine persuasion.
$7.00 Buy Now!!
Russbe Snack Bento Box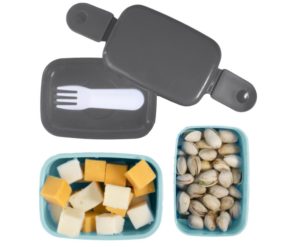 Snack Boxes are compact enough to fit in your gym bag, back pack or diaper bag and are perfect for on-the-go snacking.
* 18 oz. double stacked with nested fork
* BPA-free & dishwasher-safe; bases are microwave-safe
* Available in sophisticated Salmon and Pistachio colors
$6.99  Buy Now!!
All images are used with permission from the various companies.