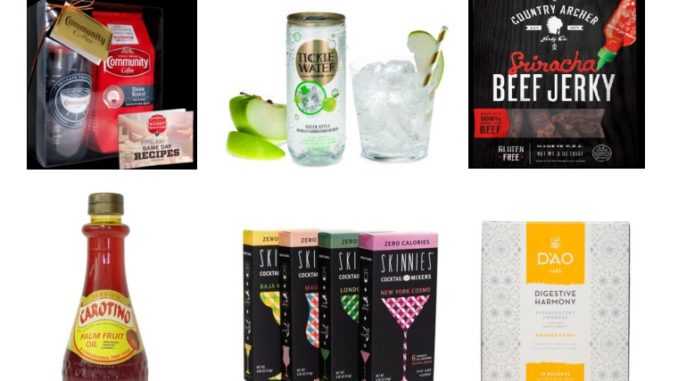 Please note products are listed from most to least expensive.
The SteakAger
Meet, The SteakAger, the dry aging box that magically fulfills the dream by allowing you to create steakhouse quality beef easily! It's the perfect tool to age your steak to your liking. Now you can safely isolate your cut of beef the way the famous steakhouses and chefs do in the comforts and home and begin the dry aging process. The box is made of high density food grade cutting board material and sits right on your fridge shelf and is powered by a 12 volt DC power pack you plug in to a wall outlet. This box duplicates the environment of the walk in dry aging fridges in the great steakhouses and can handle up to a 13 lb. roast.
Give The SteakAger as a gift for the foodie or chef in your life! Everyone will want to come over to your home for a flavorful roast or steak dinner and pull up to the table to try what you serve up with the magic of dry aging. Made in the USA.
$249.99 Buy Now!!
Text Max Meals
Men can burn belly fat, build testosterone and get lean — by eating chili. Additionally, you can eat fish taco salad, ginger beef with vegetables, meatloaf at Test Max Meals.  You will lose weight, burn belly fat and have more energy. Furthermore, men over 40 will boost their testosterone level and more strength, according to Clark Bartram, 53, Performance & Nutrition Industry Expert for Six Pack Abs, and Lead Advisor to the International Sports Sciences Association. When men's testosterone levels are low, their body stores most of the food they eat as belly fat.
At Test Max Meals, Bartram offers more testosterone boosting food tips, 3 so-called "healthy" foods that can dramatically decrease testosterone levels, and 3 "cheat" foods that boost testosterone. He also explains how to quickly prepare and cook an entire week's worth of your favorite testosterone boosting foods in less than an hour and at a low cost.
$97.00  Buy Now!!
Usquaebach Scotch Whisky – 15-Year Blended Malt
The Usquaebach 15-Year Blended Malt is a marriage of some of the finest Highland single malts, aged carefully for at least 15 years – and some as old as 20 – in oak and sherry casks. When purity and strength is what is desired, this beautiful yet masculine Scotch whisky delivers robust aromas and intense richness.
Recognized throughout the whisky-drinking world for its quality, the 15-Year Blended Malt has won numerous accolades, including the Double Gold Medal at the San Francisco International Spirits Competition.
Bottle Size: 750ml
$88.00 Buy Now!!
Old Pulteney 12 YO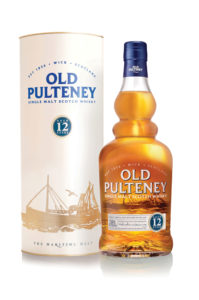 The Old Pulteney distillery in Wick is one of the most northerly distilleries on the Scottish mainland. It is a windswept location, where the uncompromising landscape of the Highlands meets the North Sea, and the waves crash against the granite walls of the harbor. The extreme location and unique stills have resulted in its distinctive flavor, bursting with the power and subtlety of the sea. Old Pulteney 12 Years Old is matured in hand selected American ex-­‐bourbon casks. Over the years, the casks gently absorb the northern sea breeze, giving the whisky its smooth, complex flavours and coastal characteristics. The combination of the exposed maritime environment and traditional distillation methods create a malt described by a leading whisky writer as 'unashamedly excellent'.
$45.oo Buy Now!!
Community Coffee Red Press Duo Gift Set
Featuring a brushed red stainless steel French Press and Community's Private Reserve Louisiana Blend—a rich, bold blend made with 100% specialty-grade Arabica coffee beans—this gift set is perfect for coffee lovers and foodie dads alike.
$39.99  Buy Now!!
DAO Labs Digestive Harmony
DAO Labs is a new breakthrough product that has translated 3,000 years of Traditional Chinese Medicine in convenient and single-served drinkable packets. Each packet contains effervescent powders comprised of all-natural Chinese herbs that are formulated to enhance the immune system, improve digestion and provide overall inner balance when taken as a daily supplement.
DAO Labs product line is made with verified authentic Chinese herbs. Digestive Harmony includes Hawthorn fruit, Medicated leaven, Red Tangerine Peel and Radish Seeds. These ingredients are all-natural, vegetarian, and packaged and tested in the United States.
$28.20  Buy Now!!
RSVP Variety Pack
Skinnies are ZERO Calorie cocktail mixers made with All Natural plant based ingredients. The Baja Margarita is a blend of lemons and limes, that makes a delicious & light Margarita. The Mai Tai has pineapple with a hint of coconut, great for mixing with Coconut Rum. It's like a taste of the tropics but without the sugary fruit juices. And the London Gimlet is a fusion of lemons & limes that is in perfect balance to make a great tasting Gin Gimlet. For a guilt-free "Cosmo on-the-Rocks", just add 1 Skinnies Cosmo packet to your Vodka & Soda, garnish with a twist of lime and Cheers!
$24.00 Buy Now!!
Community Coffee Tailgate Traditions Gift Set
Perfect for dads of all types, this gift set includes 12-ounces of Community® Signature Dark Roast coffee, a Tailgate Traditions Tumbler and an exclusive Game Day Recipes booklet featuring coffee-inspired tailgating recipes.
$23.49 Buy Now!!
Malaysian Sustainable Palm Oil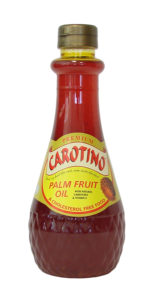 Finding nutritious, family-friendly foods continues to be a challenge, especially because the rules about healthy eating always seem to be changing. This isn't the vilified palm kernel oil, once used in movie popcorn. Palm oil is pressed from the palm's fleshy fruit, similar to how olive oil is produced. Red palm oil has more beta carotene than carrots.
Palm oil is also a versatile cooking ingredient. It has a high smoke point, so it won't break down when using it for sauteeing or frying. And it has a neutral flavor. When it comes to the oils used as ingredients in your packaged foods, the type of oil and its origin matter. Smart shoppers are choosing brands made with palm oil, and food manufacturers are choosing sustainable palm oil from Malaysia.
$16.98  Buy Now!!
Tickle Water
Tickle Water is the first unsweetened sparkling water made specifically for little hands and little tummies. This healthy and fun alternative to sodas or juice boxes contains absolutely no preservatives, GMOs, sugar, calories, or artificial flavors. Tickle Water is available in four all-natural varieties: Sparkling Water, Green Apple, Grape, and Watermelon.
$12.00-$30.00 Buy Now!!
Cachet Spring Chocolate Ballotin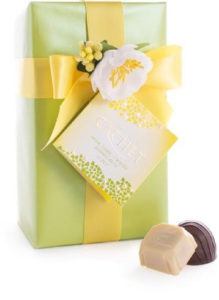 Milk and Dark chocolate bonbons add a sweet touch to your celebrations! Discover luxury chocolate gifts from Cachet Chocolates. Find the perfect gift, or simply indulge in our award-winning chocolate ballotins. A gorgeous gift all dressed up for spring!  7 oz. 14 Bonbons; Milk and Dark Chocolate
Available at Gelsons and ChocolateStarsUSA.com
$12.00  Buy Now!!
MunchPak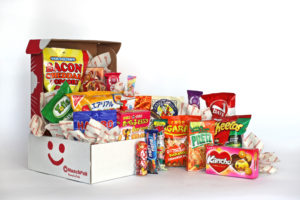 MunchPak is the weirdest food subscription. Period. Whether you go for the mini, original, or FamilyPak, MunchPak will bring the most unusual, delicious, and interesting regional and international snacks and drinks right to your door. Choose the weekly, bi-weekly, or monthly subscription options depending on how often you want to go on a snack adventure.
$9.95 Buy Now!!
molly&drew® The Beer Bread Company's® American Original Beer Bread Mix
If your dad is a food lover and a total beer fanatic, well than you have found your match for this Father's Day by looking no further than molly&drew's one-of-a-kind beer bread.
Make it an event for dad by picking up his favorite beer – whether it be a light beer like Blue Moon or a dark beer like Guinness – and start making a treat to enjoy with the whole family that dad will be sure to enjoy and will for sure be coming back for seconds.
$9.00  Buy Now!!
Smirnoff Spiked Sparkling Seltzer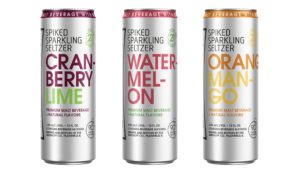 Smirnoff recently released a hard seltzer to help you #DrinkSmarter. NEW Smirnoff Spiked Sparkling Seltzer has ONLY 90 calories (the lowest hard seltzer on the market), zero sugar and only 1g of carbs, giving you a beverage option for all of your spring celebrations without any added guilt.
$8.99  Buy Now!!
Country Archer Beef Jerky
Country Archer hand-crafted beef jerky is a cut above the rest. Made in small batches using mostly organic ingredients along with grass fed beef, no hormone turkey, NON-gmo, high protein, very low sugar, gluten free, soy free and a wide array of decadent flavors like Mango Habanero to Sriracha. Your taste buds simply won't let you put the bag down!
$6.95  Buy Now!!
Liquid Ice America

Liquid Ice is the Next Generation of energy drinks. With its vibrant blue color and nostalgic taste that is incomparable to any other energy drink on the market, it is considered the hidden gem in the industry with the best flavor and best ingredients. Liquid Ice is excited to announce the release of the first, limited-edition, patriotic themed packaging for the summer season.
$2.99 Buy Now!!
All images are used with permission from the various companies.